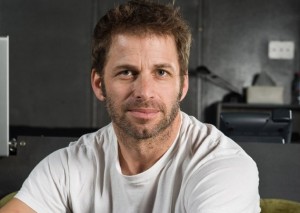 Zack Snyder is again the Superman of the box office, after Man of Steel grossed approximately $125 million last weekend, breaking records for June openings. The director of 300 and Watchmen, Snyder has had a few misfires in recent years with Sucker Punch and the animated Legend of the Guardians – the Owls of Ga'Hoole, but Man of Steel has now placed him into the very exclusive club of Hollywood filmmakers whose works have grossed more than $1 billion worldwide, which includes James Cameron, Peter Jackson, Steven Spielberg, George Lucas, Michael Bay and recent addition Christopher Nolan, who is also a producer of Man of Steel. With 300: Rise of an Empire, the sequel to 300, which Snyder produced and wrote the screenplay for set to launch in early 2014, Snyder's career will likely continue to soar.
Below, a chronology of highlights from Snyder's career.
Jeep Frisbee

Synder got his start directing commercials, winning several of advertising's most coveted Clio Awards, including one for this high octane Jeep ad.
General's Party

Another one of Snyder's commercials that would pave the way for his career as a feature director. Here the Generals party with EB beer.
Dawn of the Dead

Synder got his big league start for Universal pictures in this 2004 reboot of George Romero's 1978 film.
300

The 2007 film that would catapult Snyder, as well as the film's star, Gerard Butler, into the stratosphere. Based on the graphic novel by Frank Miller of Dark Night and Sin City Fame, 300 grossed almost $500 million at the worldwide box office.
Watchmen

All due respect to the genius of Alan Moore, the writer of the original Watchmen graphic novel who removed his name from the credits of the film, but Snyder crafted a nearly perfect adaption of the complicated source text, making several notable improvements – ditching the long and boring shipwreck "comic within a comic" and added an ending that actually makes significantly more sense, choosing to detonate an atomic bomb rather than have a giant octopus fall from the sky in this 2009 film.
Man of Steel

Superman soars again in 2013.
**You should like Shea Magazine on Facebook HERE!

Tony Shea is based in New York, having recently moved from Los Angeles after more than a decade on the sunny coast. His short films have won numerous awards and screened at major festivals around the world including Comic-Con. As a musician, he is the lead singer for Los Angeles rock n' roll band Candygram For Mongo (C4M) candygramformongo.com who has been a featured artist on Clear Channel Radio's Discover New Music Program and whose songs have been heard on Battlestar Gallactica (Syfy Channel) and Unhitched (Fox) among other shows and films.