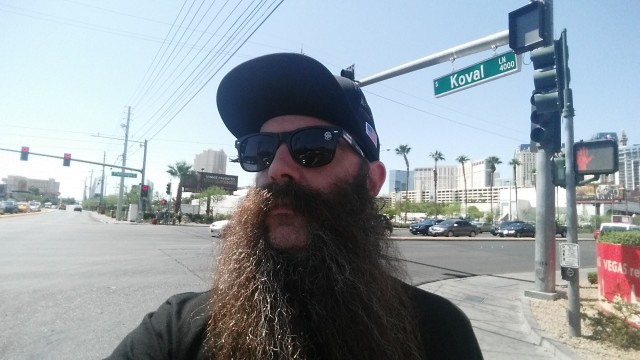 Twenty years ago this month, the highest selling rap artist of all time, Tupac Shakur, was gunned down in Las Vegas just off the main strip at the intersection of Koval Lane and Flamingo Blvd.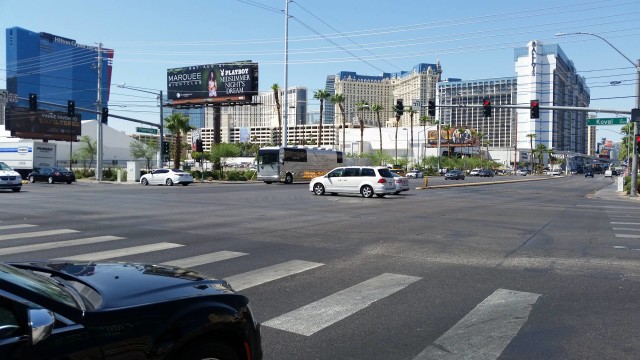 The intersection of Koval Lane and Flamingo Blvd as it is today. His car was where that bus is sitting.
By now Tupac's legend has became stratospheric. To this day, his murder remains unsolved and surrounded by conspiracy theories–civil wars in the gang/hip-hop community, a lone gunman, a hitmen hired by a "friend", the vengeance of a bitter rival. We may never know what happened on September 13, 1996, but at this point it seems safe to say that Tupac was more than just a rapper. He was a poet, a social activist, and on his way to becoming a movie star. Love him or hate him, he was an artist, a true artist, that lived in the fullest sense of the word and who had something to say that was real, tangible, visceral. Whether you agree with his interpretation of life or not, he was intelligent, philosophical, and prolific; Tupac was known for recording three songs or more a day, allowing his estate to release six albums posthusmously.
Currently on tour around the US is an exhibition entitled "All Eyez On Me," which features Tupac's notebooks, recordings, and clothing.
(Click on any picture to see a larger version)
Also in the coming months, a Tupac biopic of the same name will be released. You can see the trailer below.
**To follow Shea Magazine on Facebook go HERE!**
**To follow Shea Magazine on Twitter go HERE**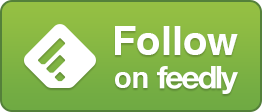 **If you liked this article you should share it!**

Nate "Chops" Johnson currently holds more than a dozen competitive bearding titles, including 6, 1st place victories, and 2 for Best In Show. He lives in Los Angeles, and enjoys Pabst Blue Ribbon beer.