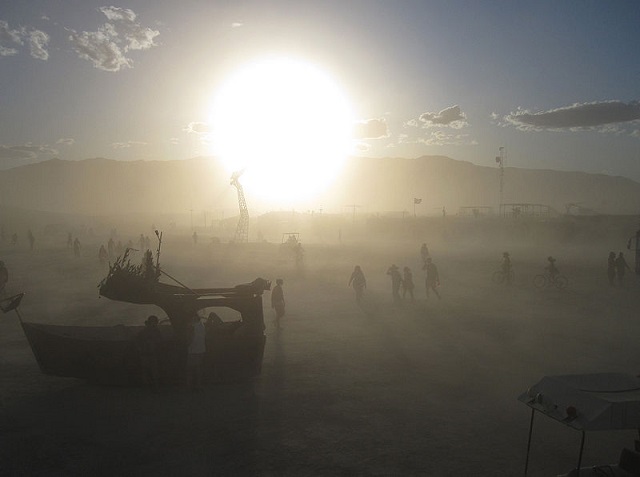 What caused the end of the world?
It's a question that's been haunting the world of Afterlife since its beginning. Though the characters have resigned themselves to the belief that no one knows what caused the apocalypse that happened thousands of years before the start of the story, the question remains and has lingered in the background like part of the desert landscape.
Why is the world a desert wasteland? Why are the oceans lifeless cesspools? What happened to the legendary great cities and great civilizations of the old world, the world that existed before the apocalypse?
All of these questions and more will be answered in the third and final volume of Afterlife.
Afterlife is a sci fi/western action serial published every other week. Join us in a post-apocalyptic journey through a future where life has become little more than a struggle for survival. However, where there's life, there's always hope.

Read the full chapter here:
Afterlife, Volume 3, Chapter 1
(The Beginning of Volume 3)
Where:
Herman Rennock has some unwanted visitors.
Ace and Della continue their search for Abby.
Shelly continues her search for Warrick Baines.
Or if you've never read Afterlife before, start from the beginning:
Afterlife Volume 1 Chapter 1.
Image via.

Michael Monroe was born in Baltimore, MD and has lived there most of his life. He's a poet and fiction writer whose preferred genres are Science Fiction and Fantasy, and he's always had a thing for Allen Ginsberg and the Beats. His poetry has been published in Gargoyle Magazine, nthposition, the Lyric, Scribble, the Loch Raven Review, Foliate Oak, Primalzine, and various other publications.