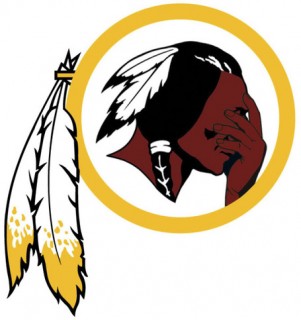 Image via Photobucket
The Washington Redskins have hired former USC coach Lane Kiffin, who was fired last September, to coach the Washington Redskins for the upcoming 2014 season.
The franchise's major overhaul after a troubled season took another step Monday when Shanahan was fired in the early afternoon following a news conference at Redskins Park. Details of Shanahan's dismissal are not yet available.
Kiffin agreed sometime last week to take the job, according to an official within the NFL who spoke to Shea Magazine on condition of anonymity, stating that Redskins' owner Daniel Snyder flew to northern Nevada last week to buy out Kiffin's $200 contract he had signed as assistant head coach of Antelope Valley High School in Hemet. Kiffin had been working as a lifeguard and pool manager at Residence Suites in Henderson, Nevada since mid-October.
Kiffin will be the head coach, offensive coordinator, defensive coordinator, special teams coach, quality control coach, and Director of Personnel according to an NFL insider.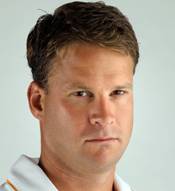 The deal with Kiffin is reportedly for 14 years for 30 million dollars. 29 million of 30 million was a guaranteed signing bonus. The former Fresno State quarterback also has a "non-release" clause in his contract that ends in 2028. That means that despite a losing record, he cannot be fired or dismissed from the team. Other perks include a private jet, since Lane has stated he prefers not to travel with the team during road games.
Kiffin will be Washington's eighth coach since Snyder purchased the organization in 1999 — a stretch that has included only two playoff victories for a team that proudly displays three shiny Super Bowl championship trophies in the lobby of its practice facility.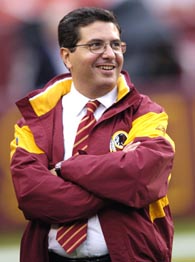 "We needed a guy like Lane Kiffin" owner Daniel Snyder said. "We needed a proven leader, a proven winner. He's definitely going to get these guys motivated and get the most out of all of them for next season. He's awesome."
As a head coach, Kiffin has won absolutely nothing. However, the 38 year-old brings youth to an organization that needs inspiration and a fresh face to lead the embattled franchise.
"I can't wait to get started. I have already priced mattresses to place in my office since I plan to work 24/7 round the clock from now until September," Kiffin said.
**You should like Shea Magazine on Facebook HERE!**
Rick Phillips is a writer based in Los Angeles. He wrote the screenplay EDEN, a feature film that won the Audience Award at the 2012 South by Southwest Film Festival. Additionally, the film was the1st recipient of the Reel NW Award, as well as Runner-Up for the Grand Jury Award at the 2012 Seattle International Film festival. The film also screened at Cannes and Busan, South Korea. In August 2012, EDEN was purchased by Phase 4 Films and will be released in US theatres in early 2013.