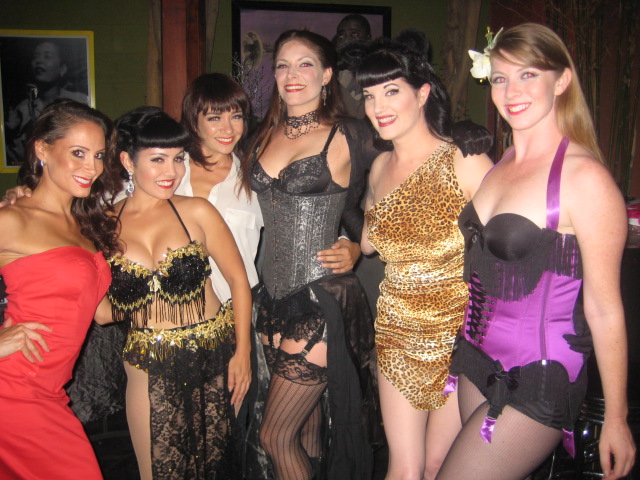 Burlesque is burning in Los Angeles these days, quite literally as I would come to find out after a recent trip to Nola's downtown for a night of incendiary, old school, va-va-voom.
Tonight, it's Saturday night and SheaMag Contributing Editor DanO and I have driven downtown, rolling across the Fourth Street Bridge and into Little Tokyo, looking for Nola's restaurant, and their new regular evening of cabaret/burlesque known as Bourbon Nights. It seems our GPS is on the fritz as we drive up and down several one way streets through LA's  Skid Row, past people shooting up in box tents along streets that simmer with the stench of urine. Fortunately, we also have a printed sheet of directions, and after a few adjustments we find NOLA's a few blocks away.
We find a curbside parking space directly in front of what I now realize used to Al's Bar. Al's bar was LA's answer to CBGB's, a legendary scum hole that  played host to a legion of bands on the rise for 22 years including the Red Hot Chili Peppers, the Misfits, Nirvana, and home town heroes X. It closed down in 2001, and I haven't thought about it in years, despite the fact that many fine nights were spent inside it's puke stained walls.  The neighborhood  feels now different from what I remember, which was a scary sort of deserted no man's land, filled with junkies and abandoned warehouses back then. Now its brimming with new restaurants, night clubs, loft style living, and pie shops among other amenities as Downtown continues to experience a profound resurgence of urban living. Al's has now become home to a local theater company I discover, though it still has the same grimy spray painted facade.
Nola's, located around the corner, is one of a number of bars downtown that have been working to resurrect cocktail culture.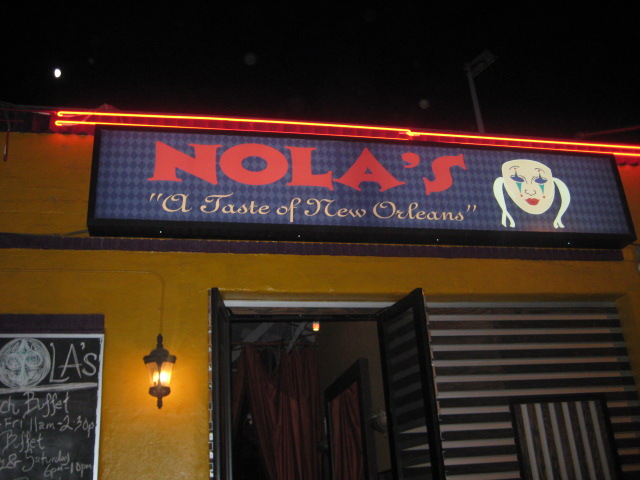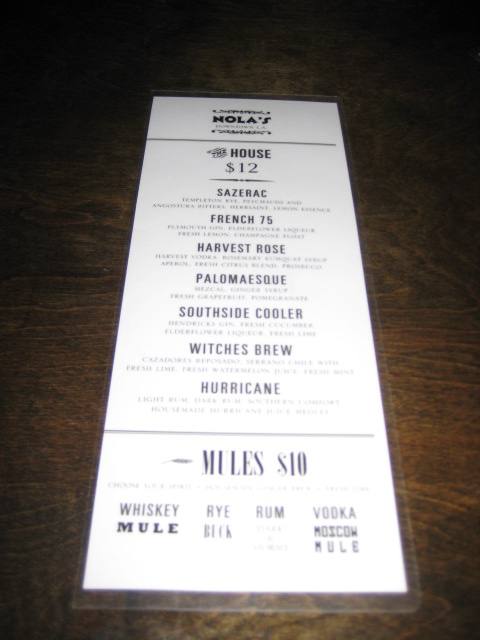 At $12 bucks a pop, the neighborhood indeed has changed.
On this night every table in the place is full  with folks who have come for the dinner and burlesque show combo. While there is some burlesque backlash going on in London and New York, since burlesque seems to have become so popular,  Burlesque provides a classier alternative to the bump and grind lap dance strip clubs., as well as an opportunity for restaurants and other clubs that do not think of themselves as strip joints to provide a bawdy night of fun, while still reaping the added revenues of alcohol sales. Burlesque dancers see themselves as purveyors of a time honored art form, often apprenticing themselves to teachers in the ways of the peal.
A house band called the Blues Gypsies takes the stage and thunders through a variety of blues standards. Lead by singer/guitarist Ricky Parish, who was a member of John Lee Hooker's touring band for a few years, the back is rock solid. Parish, particularly, is the kind of guy I typically love: old school, sporting a ducktail, a bowling short and faux cheetah skin shoes. And he can really play, positively shredding on the guitar.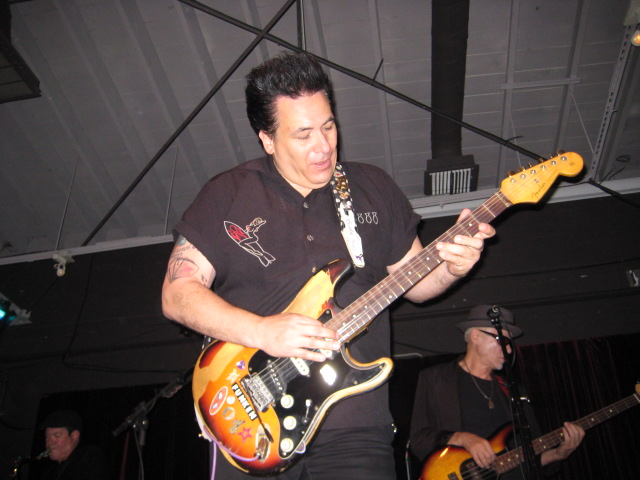 In another few minutes Pat the Bankrobber, he of the filthy off color jokes that are always guaranteed to get a laugh or a cringe, or both, and Vixen DeVille take the stage as the evening's MC's. On the bill tonight are a cadre of dancers with great names: Miss Dakota Burlesque, Carolina Cerisola, Ruby Champagne, Madeline Sinclaire, and the evening's aforementioned star attraction, Vixen DeVille, aka Cat LaCohie, a London transplant who is becoming one of Los Angeles' premiere burlesque draws, and with good reason. Performing in numerous shows across town every week, Vixen is a triple threat, or maybe a quadruple one, since she's capable of hosting a show, strutting the sexy stuff, as well as doing an aerial act and a fire act (she also lays on broken glass and walks on hot coals if you aren't careful).

Vixen soars.

Vixen Blazes.
These burlesque beauties serve up a variety of sexy numbers that end in panties and pasties and waves of cat calls and applause, as the audience cries out for more.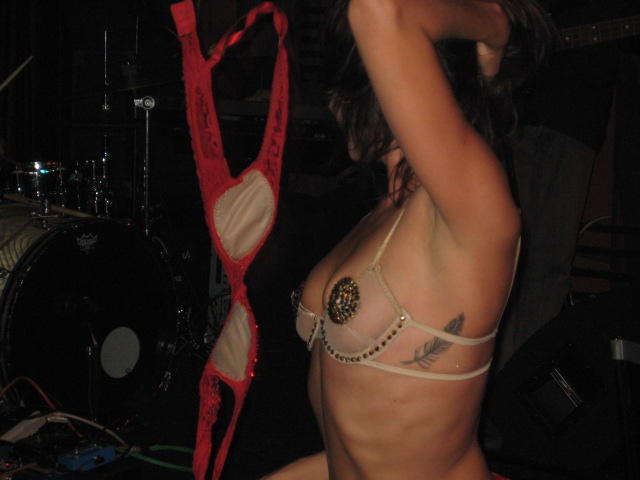 Madeline Sinclaire puts the va in va-va-voom.
If you're looking for a fun sexy night filled with blues, bourbon, and burlesque, Nola's will do the trick in spades.
To learn more about Vixen DeVille go HERE.
To learn more about Madeline Sinclaire go HERE.
For tickets and info on Nola's Bourbon Nights, which occurs on the second Saturday of every month,  go HERE
**You should like Shea Magazine on Facebook HERE!**