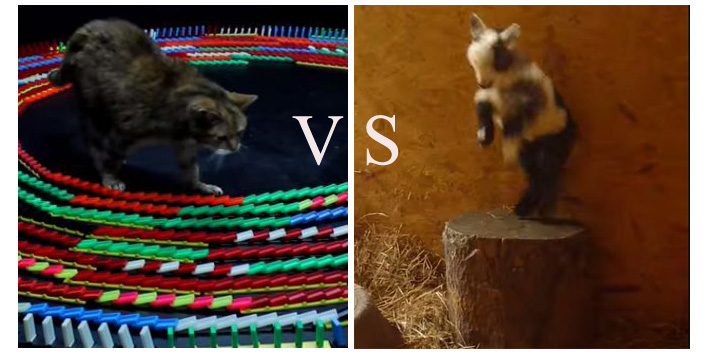 The Internet would not exist without cat videos. But goats appear as if they might be the new cats. A plethora of goat videos have been surfacing over the past few months, ranging from them screaming like humans to just plain old being cute.
But can the barnyard animal replace the cat for supremacy on the Internet?
Or will they both reign supreme and the whole internet is brought to a standstill?
[poll id="27″]
More viral video throwdowns in the Shea Garage
Subscribe to the Shea Magazine RSS Feed via Feedly