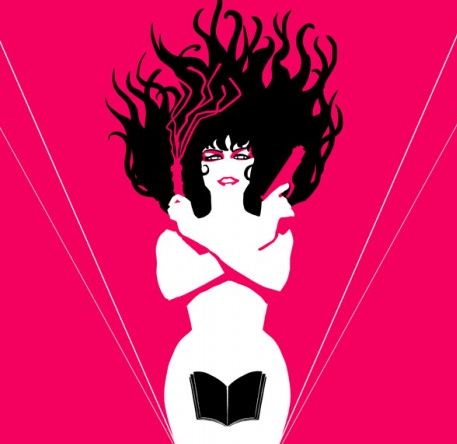 Superheroes are everywhere these days. Marvel has mapped out all of their superhero movies between now and 2018. DC has done the same for their franchise superheroes. I'm not sure The CW shows anything but superhero shows at this point. With so many caped crusaders flying around both the big and small screens, it is pretty easy to identify which comic books you might want to go read to find the continuing adventures of your favorite heroes of the screen.
Walk into your local comic book store and you will be overwhelmed by the Marvel and DC titles. There are probably half a dozen (if not more) titles devoted to Spider-Man alone. If you move past the racks filled with capes and cowls and you'll find a treasure trove of other comics. This is the real gold. These are the ones I highly recommend trying. Last year I ran down a list of my 10 favorite non-superhero comics of 2013. With one or two exceptions, those series are still all going strong. Manhattan Projects still continues to defy logic and the web of mystery woven by Mind MGMT becomes ever more dense. Trillum and The Wake both came to satisfying conclusions.
This year, with one exception, I'll look at some different titles. Not that last years winners weren't worthy of inclusion again this year, but variety is a wonderful thing. I had a hard time coming up with a top 10, even without last years titles included. The Bunker, Caliban, and Letter 44 just missed the cut as well. Here are the ten that did:
10. MPH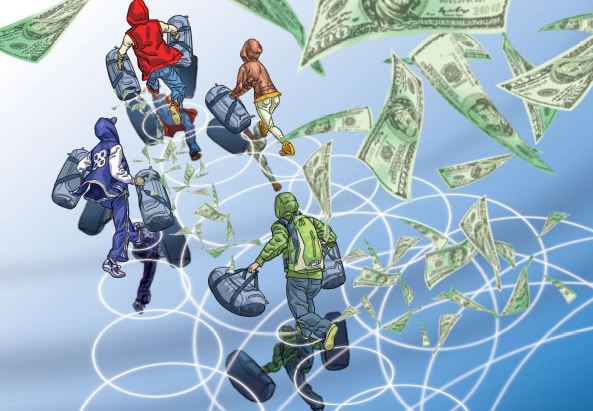 Mark Millar has done everything from Superman to the X-Men to Kick-Ass. Millar and Duncan Fegredo team up on MPH, a limited run of issues (that has already been optioned for a movie) about a drug that can make the user move fast. Very fast. On the surface, that seems pretty straight forward. But what if it was a bunch of kids from Detroit who managed to get their hands on these drugs? What would they do with this power? That is what makes this title so compelling.
9. Dark Ages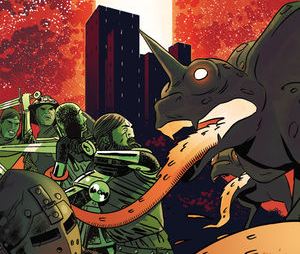 Combine the crude warfare of the Middle Ages with an alien attack and you get Dark Ages, a short series of four issues, written by Dan Abnett, that follows a band of medieval warriors. These medieval knights are confronted with a serious challenge to their beliefs when the demons they think they are facing turn out to be aliens. This is a tight story that throws in plenty of action to keep you moving from one issue to the next pretty quick.
8. The Life After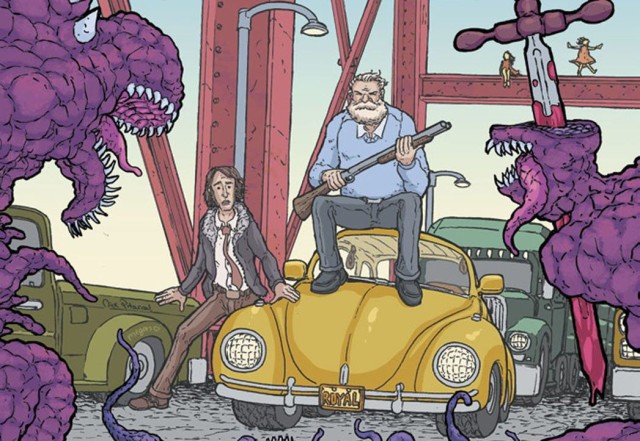 Joshua Hale Fialkov drops us off somewhere between heaven and hell, into the afterlife. Not everything works as you'd expect though, but fear not, Ernest Hemingway has a shotgun and he is there to help guide you through.
7. The Fuse
Calling this CSI: Outer Space would be insulting, but it gives you the idea of what Antony Johnston and Justin Greenwood have created. A fantastic procedural set on a space station. Midway City is in orbit around the Earth and there has been a murder. It is up to the grizzled veteran cop and the rookie just up from Earth to solve it. CSI template? Sure. Compelling? Absolutely. Don't take my word for it, give issue number one a try for free and you'll be hooked. The second story arc just started and it is just as good.
6. God is Dead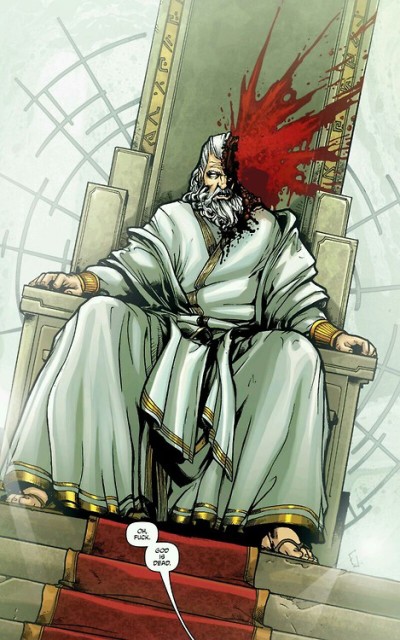 Wow is this some crazy stuff! There is no way to recap what has happened in the first 24 issues of this series (which is now coming out twice a month). If you start with issue 25, they give a great summary of all the gods that have bit the dust to this point. Jonathan Hickman and Mike Costa run through every god imaginable, from Zeus to Jesus Christ himself. There is a plot that ties most of this together, but the real joy in this is the art and the totally unexpected demise of just about everyone encountered. Good thing they are gods.
5. The Auteur
This is one sick and twisted exploration of the seedy side of Hollywood. A disgraced director resorts to releasing a serial killer from prison to aide him in resurrecting his career by being a creative consultant for his next low budget horror film. You have been warned, Rick Spears writes an insane story and James Callahan does a tremendous job bringing all the sex, drugs and violence to life.
4. Manifest Destiny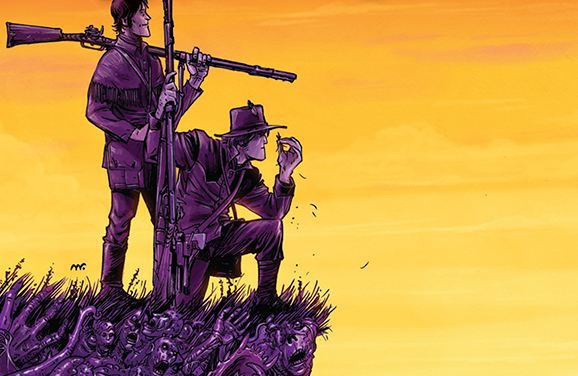 Much like the Manhattan Projects series (ranked number 3 last year), Manifest Destiny, by Chris Dingess and Matthew Roberts, takes a historical event that everyone is familiar with and turns it on its head. In this case, the Lewis and Clark expedition sets off to explore the American Frontier, but instead of running into prairies full of bison and rivers full of fish, they encounter, other specimens. Prepare for a totally unexpected adventure.
3. The Massive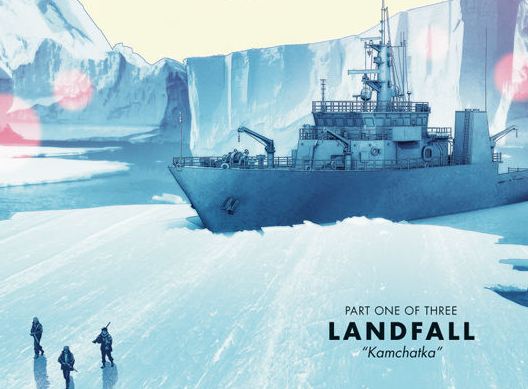 With so many other movies and books about the end of days, you really need to do something special to set yourself apart from the field. Brian Wood has succeeded with a post apocalyptic masterpiece. The environment crashes and the world is coming to an end. What does someone who has devoted their life to environmental causes do in this new world? The Massive delves into how one such person copes as they search for other members of their environmental organization. What starts as a rich piece of world building and character development really hits its stride around issue 20 and will make you want to start over immediately to seek out the small clues you might have missed.
2. Saga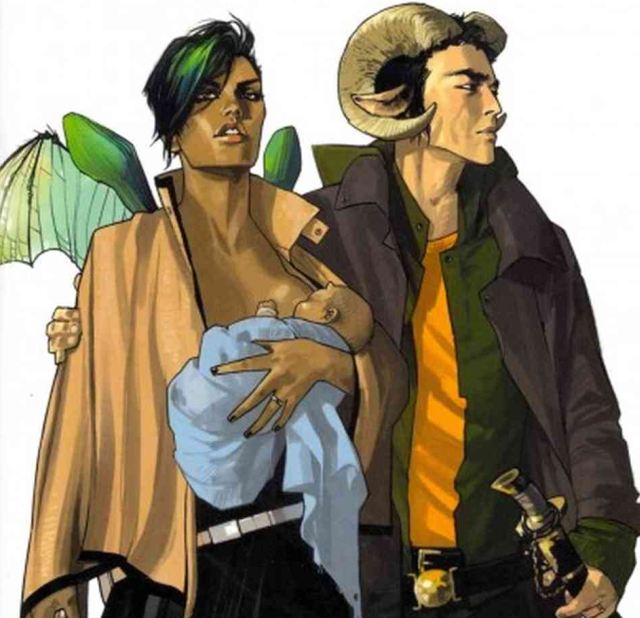 This is the lone holdover on my list. Saga, by Brian Vaughan and Fiona Staples once again gets placed at the number two spot. You may have heard about it because of a bit of controversy regarding the sale of one of the issues through Apple (a little bit of oral sex evidently was against their restrictions on sexual content). That just created even more buzz for this story. Vaughan was influenced by Star Wars, Flash Gordon and the Silver Surfer. It shows. Every character you care about. This is Romeo & Juliet set in space. The first trade paperback won the Hugo for Best Graphic Story in 2013. This is (almost) as good as it gets. This should be on every holiday present wish list. The good news is the first eighteen issues just came out in one volume which should make it simple to play catch up.
1. Sex Criminals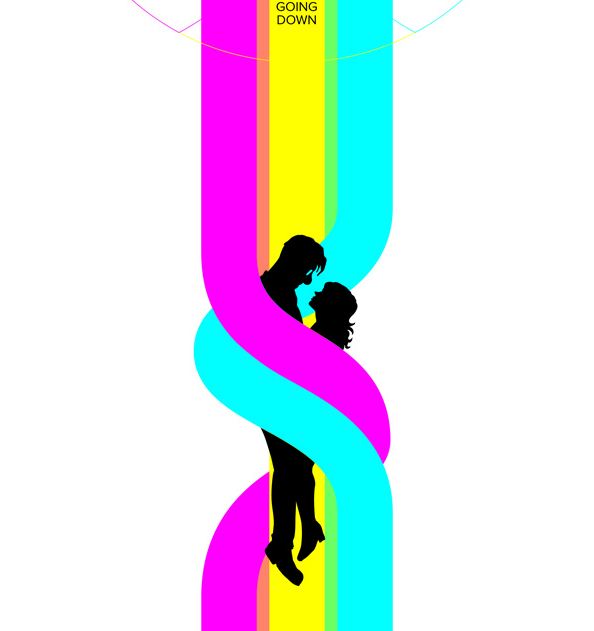 Saga is shut out of the top spot again this year because Matt Fraction has created another fantastic comic, Sex Criminals. Two people hook up at a party. Upon orgasm, they find out time freezes. This opens up so many opportunities. What would you do if you could slow time to a crawl? It gets trickier because to stop it, Suzie and Jon need to reach orgasm together and that isn't always convenient. This turns some very ordinary circumstances into some truly crazy adventures.
Find your local comic shop and check some of these out.

Jay Hood has lived in Baltimore, Maryland for the past 25 years.  He likes to travel and is an avid photographer.  His photography has been featured in several obscure and unassuming locations, such as John Ball Zoological Gardens.  He does not eat vegetables and is learning to enjoy seafood.  He strives to keep his DVR no more than 40% full.  Comfort is paramount and he is not above a little slacking.