Tim Robbins, who turns 58 today, has always been a sort of unlikely Hollywood movie star, too tall and overly boyish – it does't seem like he could grow a beard. But it's that awkward vulnerability that has served him well in both comedic and dramatic roles (71 so far as an actor), earning him an Oscar and some big paychecks along they way,  in the service of some of the greatest directors ever to look through the lens.
Below is my list of the top 5 films of Tim Robbins.
5. The Player
Directed by Robert Altman, The Player is a mock-up of the Hollywood power game, filled to overflowing with a legion of sycophants, users, and takers. Robbins plays Griffin Dune, a super-slick producer who finds himself embroiled in a murder plot, just like in the movies. Here's the pitch in 25 words or less.
4. Bob Roberts
Robbins directed this mocumentary about a political candidate on the road to Washington who becomes a conservative "folk hero" with his politically charged songs. "Complain" is a comedic gem that's ahead off its time and feels like it would be right at home on the Fox News.
3. Mystic River
Directed by Clint Eastwood, Tim Robbins received an Oscar for Best Supporting Actor for his roll as Dave Boyle, who is sexually abused by two psychos as a child and later falsely accused of killing a young girl, which leads to his murder at the hands of a close friend, capping an unlucky life. This scene is one of heaviest in a powerful movie that is guaranteed to make you feel like shit about all the truly awful stuff that happens in the world.
2. Shawshank Redemption
Directed by Frank Darabont, based on the Stephen King story that appeared in his collection Different Seasons, (and thus making Darabont the ultimate afficiando on works by Stephen King that are set in prisons in the early 20th century when you consider he also directed The Green Mile) Shawshank tells the story of Andy Dufresne, a man wrongly convicted on the murder of his wife, as he navigates life in prision dreaming of his eventual escape, and never losing hope. Shawshank is ranked as the most popular offering ever by IMDB, based on fan voting. If you haven't seen it you can watch it right now since it's probably playing on one of your local stations twenty-four hours a day.
1. The Hudsucker Proxy
Directed by the Coen Bros, The Hudersucker Proxy is one of the funniest movies ever made for my money, even though this film failed to resonate with audiences at the time of its release. Marking the Coen Bros first large scale project, after the success of smaller scope pictures like Blood Simple, and Raising Arizona, Hudsucker is part Brazil and part Citizen Kane. In it, Robbins plays Norville Barnes, an underling in the Hudsucker corporation, a complete rube, a patsy who is selected to fail, but who somehow succeeds after inventing the "wacky circumference" aka the hula hoop. Robbins speech here while hula hooping is pure genius and required more than 300 takes, which is a lie.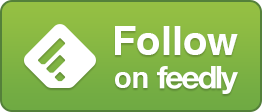 **If you liked this article you should share it!**

Tony Shea is based in New York, having recently moved from Los Angeles after more than a decade on the sunny coast. His short films have won numerous awards and screened at major festivals around the world including Comic-Con. As a musician, he is the lead singer for Los Angeles rock n' roll band Candygram For Mongo (C4M) candygramformongo.com who has been a featured artist on Clear Channel Radio's Discover New Music Program and whose songs have been heard on Battlestar Gallactica (Syfy Channel) and Unhitched (Fox) among other shows and films.