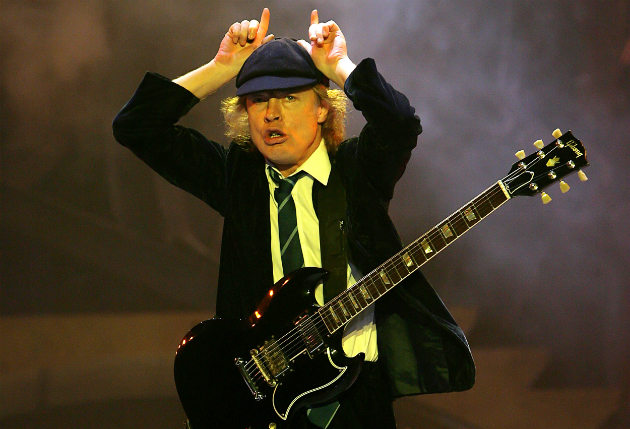 The truly great Angus Young turns 60 today. Listed by Rolling Stone as the 24th greatest guitarist of all time, Young has been the primo ax-man for Aussie rockers AC/DC for more than forty years, clad perpetually in his schoolboy outfit and throwing down a series of legendary riffs that have penetrated the collective unconscious.
Having already sold 200 million albums worldwide, AC/DC released their 17th album, Rock or Bust, recently and will kick off their world tour in Holland in May. And while the band has been shaken by some recent line up changes since the departure of the long time rhythm section – Malcolm Young due to progressive dementia, and drummer Phil Rudd to some other kind of insanity – the power of their rawk remains undiminished. As long as there are strip joints in the world then these songs shall be played. So tell your children: One night in the club called the shakin' hand/There was a 42 decibel rockin' band/And the music was good and the music was loud/And the singer turned and he said to the crowd/Let there be rock!!!
My list of the Ten Best AC/DC Songs
10. Problem Child
From 1976's album Dirty Deeds Done Dirt Cheap (with its oddly frightening album cover) comes this bad boy song.
9. You Shook Me All Night Long
Coming in at number 3 in a Rolling stone reader's poll of the greatest rock songs ever, "You Shook Me All Night Long" is an absolute classic from 1980's Black in Back.
8. Beating Around the Bush
From 1979's Highway to Hell album, this song is an absolute barn-burner featuring Bon Scott during some of his grade-A standard squeal and growl work on the mic.
7. Dirty Deeds Done Dirt Cheap
This tongue in cheek tale of the hitman's art was from 1976's album of the same name.
6. Let There Be Rock
I quoted this song above to highlight the fact that Bon Scott, in addition to having a one in a million kind of voice, was a clever lyricist who knew how to turn a line in the service of mighty ROCK! From 1977's album of the same name.
5. Hells Bells
The lead track from 1980's landmark album Back in Black, "Hells Bells," perhaps in a tie with ZZ Top's "Tube Snake Boogie," is the greatest strip joint song ever recorded, its mid-tempo groove a kind of everlasting siren's song.
4. Thunderstruck
The lead single from 1990's album The Razor's Edge features some fancy finger work.
3. Back in Black
The eponymous track from one of the biggest selling albums of all time, Brian Johnson showed why he was a worthy successor to the crown.
2. Highway to Hell
Designed to scare your parents, this song, along with the genius album cover, is an unrepentant celebration of all things rock, featuring Bon Scott at his most evil from 1979's album of the same name.
1. For Those About to Rock (We Salute You)
One of the things that makes AC/DC arguably the greatest rock band of all time is their populist sensibility. There is a great love and appreciation for the audience that creates an endless feedback loop of rocking between the band and the fans, demonstrated here by 60,000 folks at River Plate stadium in Buenos Aires, Argentina in 2009.
**You should follow Shea Magazine on Twitter HERE!**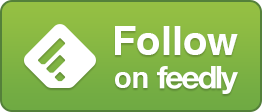 **If you liked this article you should share it!**

Tony Shea is based in New York, having recently moved from Los Angeles after more than a decade on the sunny coast. His short films have won numerous awards and screened at major festivals around the world including Comic-Con. As a musician, he is the lead singer for Los Angeles rock n' roll band Candygram For Mongo (C4M) candygramformongo.com who has been a featured artist on Clear Channel Radio's Discover New Music Program and whose songs have been heard on Battlestar Gallactica (Syfy Channel) and Unhitched (Fox) among other shows and films.