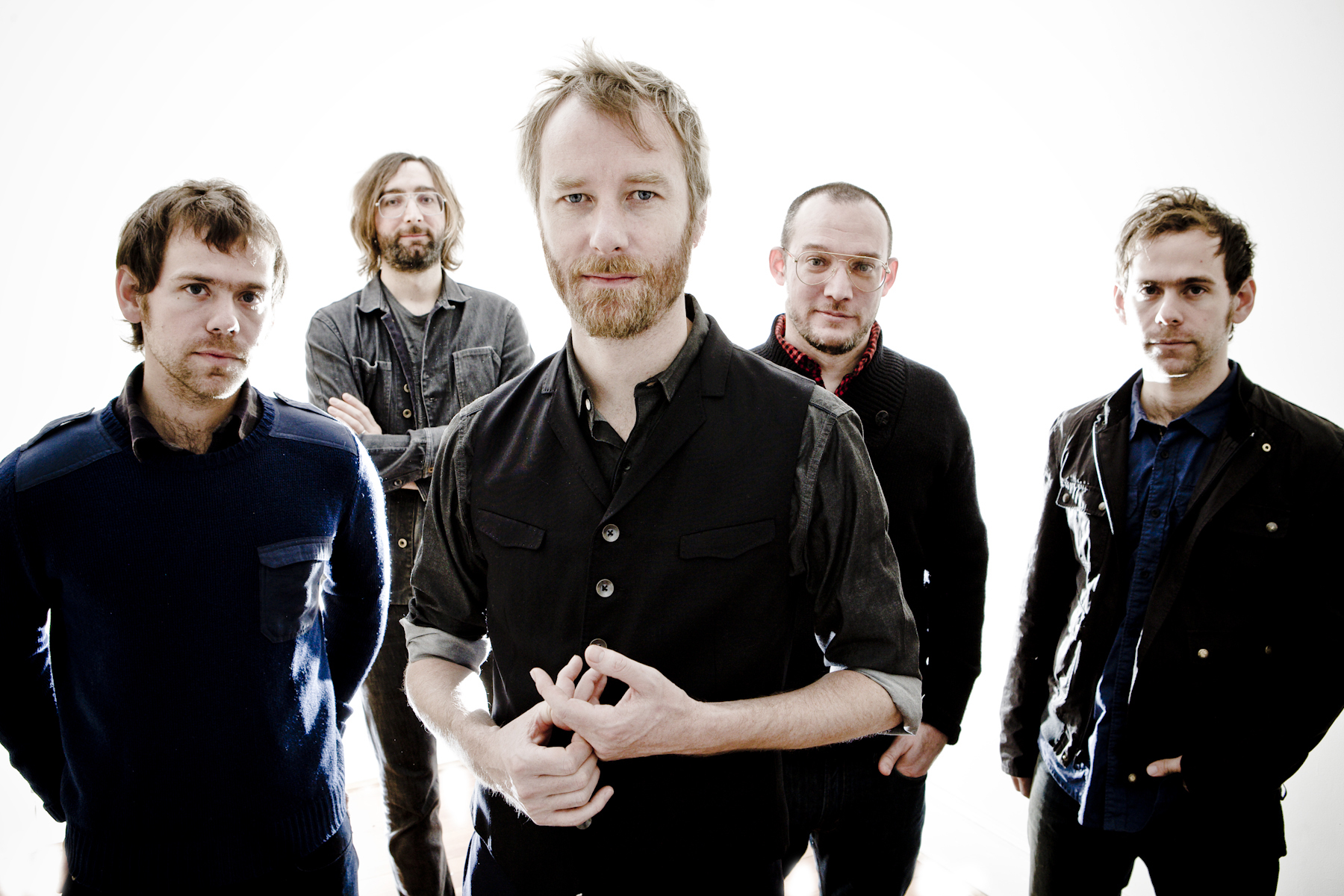 image via
I've been getting into The National a lot lately. Originally from Cincinnati, Ohio and now residing in Brooklyn, NYC, The National has been around since 1999 and have thus far released six albums. Matt Berninger is the lead singer, who the Game of Thrones fans may recognize from the "Rains of Castamere", and he has a deep brooding baritone like an Americanized Morrissey. The band's lyrics are sophisticated and adult and in the case of the chorus below, alternately tragic and hilarious.
I still owe money to the money to the money I owe
I never thought about love when I thought about home
I still owe money to the money to the money I owe
The floors are falling out from everybody I know
Bloodbuzz Ohio

Also of interest, the film Mistaken for Strangers is currently in theaters. The film was made by the aforementioned Matt's brother, Tom, a slacker metalhead who thinks indie rock is pretentious bullshit, but who nevertheless accompanies the band on tour as a roadie. It's the story of two brothers trying to bridge the gap of one brother's enormous success and the other's longstanding failure. Roger Ebert wrote a great review of the film that you can read HERE.
Mistaken For Strangers

The band continues an aggressive world tour that will take them into August. To learn more about The National click HERE.
**To see more of our curated content, you should like Shea Magazine on Facebook HERE!**


Tony Shea is based in New York, having recently moved from Los Angeles after more than a decade on the sunny coast. His short films have won numerous awards and screened at major festivals around the world including Comic-Con. As a musician, he is the lead singer for Los Angeles rock n' roll band Candygram For Mongo (C4M) candygramformongo.com who has been a featured artist on Clear Channel Radio's Discover New Music Program and whose songs have been heard on Battlestar Gallactica (Syfy Channel) and Unhitched (Fox) among other shows and films.