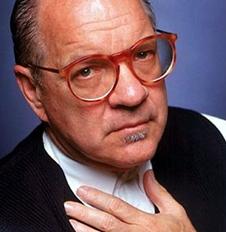 Paul Schrader has been part of the Hollywood machine for more than four decades now. While certainly not as well known as his contemporary Martin Scorsese, Schrader has been behind the curtain, so to speak, conspiring on many of Scorsese's films as the writer of the screenplays for Taxi Driver, Raging Bull, The Last Temptation of Christ, and Bringing Out the Dead, while also fashioning a solid body of work as a director himself through the years. Along the way, Schrader has courted his fair amount controversy with films such as Hardcore, American Gigolo, Auto Focus and Dominion: Prequel to the Exorcist.
With his new film, The Canyons, set to be released on Aug 2, Schrader will again be venturing into some controversial territory. With a script written by Bret Easton Ellis (Less Than Zero) and starring tabloid darling Lindsay Lohan, alongside real life porn star James Deen, the film promises to be a darkly sexual exploration of a town obsessed with fame and material wealth at the expense of it's willing victims' souls.
The Canyons

Some of the highlights (and lowlifes) from Schrader's 40 years behind the curtain of the Hollywood machine.
Taxi Driver

This 1974 film directed by Martin Scorsese made Robert De Nero a household name, starring as ticking time bomb Travis Bickle, who hopes to assassinate a presidential candidate (while falling in love with a child prostitute) foretelling the lunatic fringe of school shooters and other assorted nut jobs that by now routinely appear on the front page. Shrader wrote the script while in a bout of suicidal depression in Los Angeles. As he has said of the script, "I wrote 'Taxi Driver' as personal therapy, not as a commercial project." Some therapy indeed.
Hardcore

Starring George C. Scott as a father searching for his missing daughter who has entered the world of porno films, this 1979 film is a raw exploration of the seedy flesh trade. Perhaps in a sign of the changing times since then, which is to say a world inundated with hardcore pornography (check the internet) where some of the stigma surrounding sex has been removed, the film's pivotal scene when Scott first sees his daughter on screen, has been hilariously intercut with reviews of numerous Adam Sandler movies, a more disturbing kind of cultural pornography perhaps.
American Gigolo

This 1980 film starred Richard Gere a narcissistic male prostitute who finds himself framed for murder, and Lauren Hutton as the woman who saves him in more ways than one.
AutoFocus

Based on the real life of Bob Crane, star of the 70's TV show Hogan's Heroes, this 2002 film is the story of a sex addict run amok at the dawn of the home video camera.
Dominion: Prequel to the Exorcist

Schrader's cut of the 2005 film that examined the early life of father Merrin (before he would encounter the green vomit spewing, demon child Regan McNeil in William Friedkin's original Exorcist) was rejected by Morgan Creek Productions who felt that the work was too cerebral and not scary enough. Rather than re-cutting Schrader's work, they scraped it and started from scratch, thereby essentially doubling the production budget, and bringing on Renny Harlin (of Nightmare on Elm Street 4 – The Dream Master, and Die Hard 2 among other cinematic classics) to deliver a more commercial cut. Schrader's version was eventually released a year later.
**You should like Shea Magazine on Facebook HERE!

Tony Shea is based in New York, having recently moved from Los Angeles after more than a decade on the sunny coast. His short films have won numerous awards and screened at major festivals around the world including Comic-Con. As a musician, he is the lead singer for Los Angeles rock n' roll band Candygram For Mongo (C4M) candygramformongo.com who has been a featured artist on Clear Channel Radio's Discover New Music Program and whose songs have been heard on Battlestar Gallactica (Syfy Channel) and Unhitched (Fox) among other shows and films.