In the fourth grade, I became a collector of four-leaf clovers. Word had gotten to me that Dyan Ortbal, a fellow fourth grader, had found a four-leaf clover. Suddenly, finding four-leaf clovers was something I could possibly do. I suppose if a kid from my neighborhood had made it into the NBA, maybe I would have taken up basketball. Instead, I became a clover collector.
I am only a quarter Irish – my great-great grandfather, Morris Coughlin, emigrated to escape the Potato Famine – but this part of my bloodline asserted itself as I searched the grass and weeds. Within days, I had located a dozen four-leaf clovers of my own.
In embracing my Irish identity, I further attempted to teach myself Irish Gaelic. I wrote down any Irish words in articles on the Celts in National Geographic. I ordered the only book on Gaelic in the St. Louis County Public Library system.  Although sincere in my desire, if I was a poor student in school, I was probably worse on my own. The only thing that stayed with me was the sentence "Tha Seamus Bake," which translated to "James is short." Indeed I was – a few years later I would enter high school towering at 4′ 10″.
Soon I wasn't just finding four-leaf clovers; there were five-leaf clovers and the occasional six-leaf clover. Each new specimen was initially preserved between the pages of a Mead notebook. I couldn't bring myself to practice "catch and release." I quickly had more clovers than I needed, but I couldn't stop. At times, I would spot a patch of clovers and avert my eyes – in case I should have reason to believe I had spotted a four-leafer and be forced to stop my travels. Once, trotting up the grassy hill of my neighborhood to Dave Castiglioni's house, I spotted some clovers. Regrettably, I was soon seeing four, five and six-leafers in abundance. I knew I had to quickly press these clovers between paper. I never made it to Dave's. I turned back for home with over 40 four-leaf clovers, 20 five-leaf clovers and at least 7 six-leaf clovers. Had I only taken the long way to Dave's house, down the sidewalks of Tanglewilde and Clayworth, I would have made it.
At the height of my clover collecting, I wrote a short story about my great-great grandfather that involved a leprechaun, Morris Coughlin and a few clovers. In addition to believing that four-leaf clovers brought good luck, something I never actually subscribed to, some people have believed six-leaf clovers brought bad luck. In my story, Morris faints upon spotting a six-leaf clover, recovering when he realizes it is merely two three-leaf clovers pressed together.
In my demand for clover completeness, I had to be ruthless. One day my eldest brother, Mike, decided he was going to find one of these four-leaf clovers. He was probably seventeen at the time and I was ten. He had a giant patch of clovers he was looking over (you can't avoid the use of the word over when describing the search for poly-leafed clovers.) He didn't want any help. By this point, my spotting skills were at their peak. I didn't mean to interfere, but after he'd been looking for several minutes, I couldn't help myself. In a few seconds, I spotted a four-leaf clover in his zone. Robbing my brother of this joy, I then wouldn't let him have it – because then my personal collection would be incomplete. I thank him to this day for not choking me.
Another day, while sitting atop my banana seat Schwinn, a family hand me down that at least three other Coughlins had owned, I looked down to see an eight-leaf clover. It remains the prize of my collection.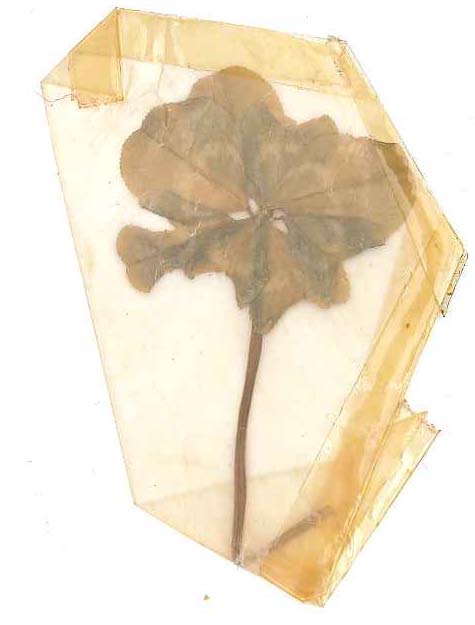 The only childhood books I still own are Stuart Little by E.B. White and Then Again, Maybe I Won't by Judy Blume. Both have been saved simply because they are the repository of The Jim Coughlin Extra-Leafed Clover Collection. E.B. White, in addition to writing Stuart Little and Charlotte's Web, is the White of Strunk and White's The Elements of Style, the classic book on grammar and punctuation. Judy Blume is most famous for Are You There God, It's Me Margaret about a young woman's first experiences with menstruation. Both authors are famous for writing about how to handle periods.
For 30 plus years, I have carted these books, with over 300 clovers – always stored flat – from apartment to apartment. I have quit adding to the collection. The last acquisition happened  in 1992,  while seeing the entirety of Europe in three weeks. I was in the Roman Forum – a place filled with ruins, cats, grass and clovers. I left Europe with 4 four-leaf clovers from the Forum, laying flat in my guide book. Passing through customs, I felt a tinge of danger, because I was importing plants without declaring them. It'd be a shame if I was the guy who brought over the clover blight from Europe.
We Irish have had enough of blights.
Happy St. Patrick's Day!
Jim Coughlin was born in Ohio but raised in the suburbs of St. Louis by a lovely family that lived across the street from his family.
His childhood was much like Mark Twain's, insofar as he was forced to work in a fence painting business at an early age.
He performs standup comedy regularly in the Los Angeles vicinity, hosting "The Jim Coughlin Show" at Henri's Restaurant in Canoga Park, usually on the second Friday.  That is all.