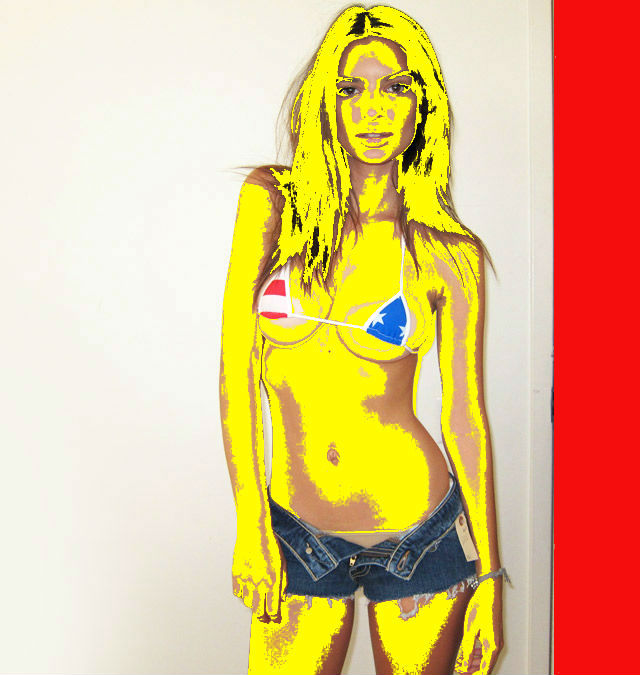 Beauty, like life, is transitory and fleeting. But somewhere along the way, each of us inhabits a perfect moment when we're at our very best, the zenith of our development, as some small recompense for the fact that every single one of us is going to end up a corpse – most likely embalmed by the mortician, blood drained and replaced with formaldehyde, mouth filled with cotton, lips and eyes sewn shut, then lowered into the dirt to be feasted upon by the worms. 500 years from now the only thing the archeologists will find is the bones.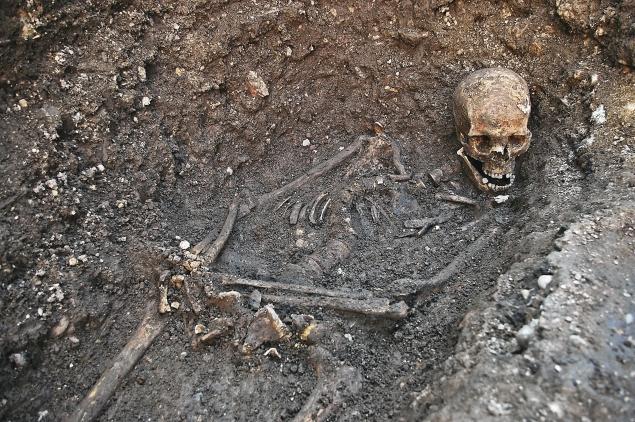 So for now let's celebrate hotness before cold death takes us all. Our panel of esteemed judges has selected Emily Ratajkowski as The Hottest Woman in the World This Month.
Born in London, to a Polish father and English mother, the 23 year old was raised in California. Emily was discovered by the Ford Modeling agency at the age of 14 and has been working steadily since, appearing in photo shoots for Frederick's of Hollywood and GQ, as well as a commercial for Carl's Jr.
Emily has a vibe that's hard to pin down. Brazilian? Spanish? Turkish? Something else? She has a face to go to war for and measurements that so seldom occur in nature that she might as well be a unicorn.
spec via bodymeasurments.org
Body shape: Hourglass
Dress size: 2
Breasts-Waist-Hips: 34-24-33 inches (87-61-84 cm)
Shoe/Feet: 9
Bra size: 30D
Cup: D
Height: 5'7″ (170cm)
Weight: 115 pounds (52 kg)
Real or fake breasts? Natural (Although as to the lips, who can say?)
Note to all the avowed racists and nationalists out there – something seems to often happen when people of different races and nationalities collide in that special way that makes a baby. Not that all combinations of mighty DNA can't or don't result in hotness, but mixed bag DNA seems to produce some truly interesting combinations that are a joy to look at.
Launching her into the stratosphere of total hotness is the Robin Thicke video for his new song "Blurred Lines," presented below in all its uncensored glory. Apart from her incredible genetic structure, what earns Emily the title of the Hottest Woman in the World This Month is that she seems to absolutely love being naked, moving in an effortlessly fun and sexy way, possessed of a precocious smile and pouty lips as she "meows." Though Emily is surrounded in the video by two other ludicrously hot girls she wins out as hottest, which is really saying something.
As always, the decision of our esteemed panel of judges is final and not subject to review. We will crown the new Hottest Woman in the World This Month next month. In the meantime, feast your eyes on Emily Ratajkowski, the Hottest Woman in the World, August 2013.

If you're somehow not of the 176 million people around the world who have already seen this video, Emily cavorts in the nearly nude with a lamb and what appears to be a taxidermied dog, not to mention Robin Thicke, T.I. and Pharrell.

Emily rustles up some barbecue in this saucy Carl's Jr add.

Happy birthday to you. Emily sits atop a giant cake in this GQ photo shoot.
To see our companion piece, The World's Hottest Guy – This Month, go HERE.
**You should like Shea Magazine on Facebook HERE!
**You should follow Shea Magazine on Twitter HERE!

Tony Shea is based in New York, having recently moved from Los Angeles after more than a decade on the sunny coast. His short films have won numerous awards and screened at major festivals around the world including Comic-Con. As a musician, he is the lead singer for Los Angeles rock n' roll band Candygram For Mongo (C4M) candygramformongo.com who has been a featured artist on Clear Channel Radio's Discover New Music Program and whose songs have been heard on Battlestar Gallactica (Syfy Channel) and Unhitched (Fox) among other shows and films.