"Every time you move tomorrow, I want you to be reminded that I've been here. Only me. You are mine." — Fifty Shades, Christian Grey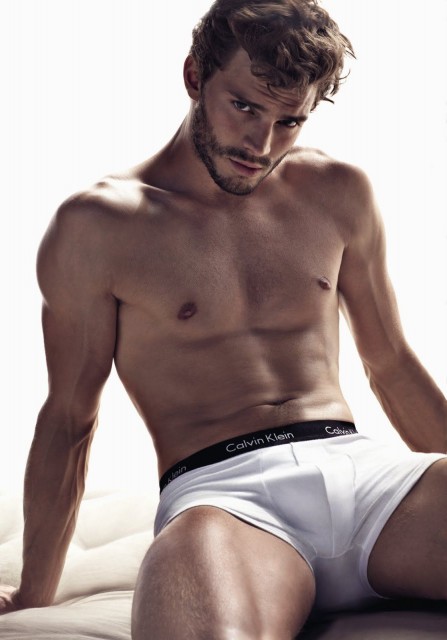 By now you have heard that Charlie Hunnam has been replaced by Jamie Dornan, a former model, in the upcoming Fifty Shades of Grey movie. I recently caught up with Jamie Dornan in my mind and he was gracious enough to answer a few questions for me. If you have ever wanted to get to know Jamie Dornan (also known as our fantasy bad boy Christian Grey) here's your chance.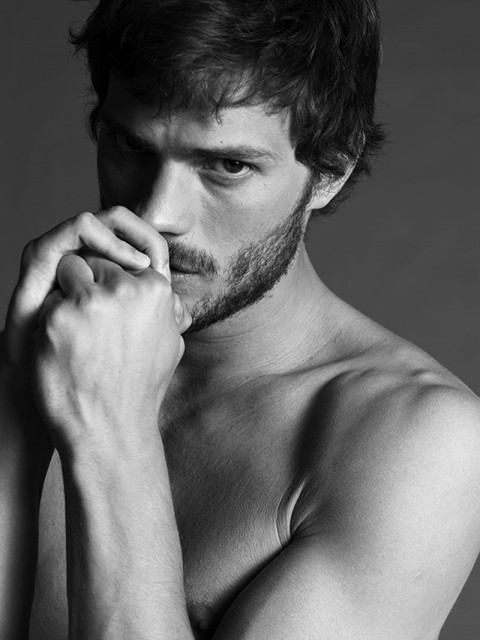 Thanks so much for meeting with me today Jamie, I really appreciate that you left your shirt at home.
No problem.
Women (and men) around the world are wondering how it feels to suddenly plunged into the spotlight as Christian Grey. Do you fear doing a movie about S&M could be a career defining move?
Not many things scare me. I like to take risks and try new things–maybe that's why Fifty Shades appeals to me. Also, I really like to get naked and spank people, so there's that.
I like the sounds of that. By "try new things" do you mean in the bedroom?
Absolutely. One of the reasons my wife is so into me is because I'm a spectacular lay. I'm not trying to toot my own horn (not that I don't like to, ha ha) but she is a very sexually satisfied woman, and I like to think it's because of me. Maybe there's something she isn't telling me, but I'd even be open to that.
Interesting. Does that mean your wife would be OK with you and I, say, testing out this whole "I'm a spectacular lay" thing as research for this article? I mean, you would want me to print the truth, right?
What a great idea. I have been sitting here thinking about undressing you since we started this interview. Seriously, you are one sexy woman.
What a coincidence!  Good thing I suggested we meet in a hotel room. I'd hate to let this gorgeous bed go to waste.
Jamie stood up and walked toward me, his shirtless shoulders getting nearer and nearer to my mouth. I was frozen like a squirrel, unable to move, speak or breathe. Luckily for me he picked me up and tossed me onto the bed without a second thought. As I stared into those gorgeous blue eyes at close range I was sold. This man is Christian Grey, and the handcuffs he just pulled out of his back pocket prove it.
Sorry, y'all, time to stop writing. I'll update you if I ever leave this room.
You can watch this to pass the time–the way he looks at Marie like she's something to eat makes me want to take a shower.
For more on Jamie (like you need it), check him out on IMDB.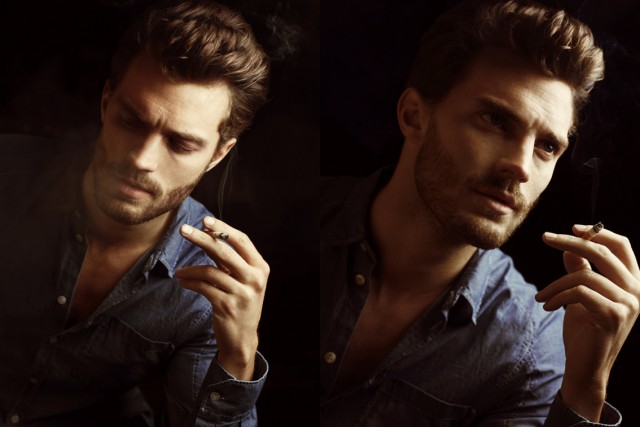 To see all of our curated content, you should LIKE Shea Magazine on Facebook HERE.
Mary Kay Holmes runs an empire called Daily Hot Guy and dares you to download the iPhone app so you can join her in a world where there is an abundance of gorgeous men, chocolate and cocktails.Check out the iPhone app in iTunes!Handsome men are awesome.www.dailyhotguy.com