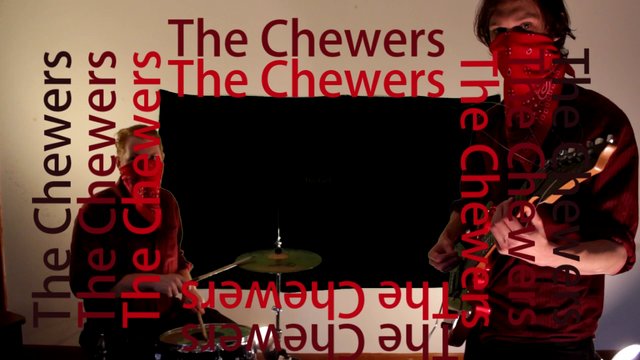 The Chewers are a two man act (Travis Caffrey and Michael Sadlen) originally from West Virginia who have taken residence in Nashville, land of drawling vox and twangy clean guitars to produce music that is…well I'm almost not sure what to call it, "off-kilter" is how the band describes it. And how. Part monster movie music, part Butthole Surfers, part Clutch, part Charles Mingus, part Frank Zappa and part who knows what else, The Chewers serve up a cacophonous rhythmic thunder that defies description – but I know it makes me feel weird. And I like it.
The band has made two low-fi videos that are super-cool and have a gritty homemade flavor which, in keeping with the music that goes with them, is highly personal and unique. Certainly not for everybody, but if you want a sonic challenge to liven up those ears, chew on this.
The Lurk

Funnel Head

To learn more about The Chewers, here's a good interview with the band in Vents Magazine. To hear more of The Chewers awesomely weird tunes check them out on SoundCloud.
To see more of our curated content, you should like Shea Magazine on Facebook