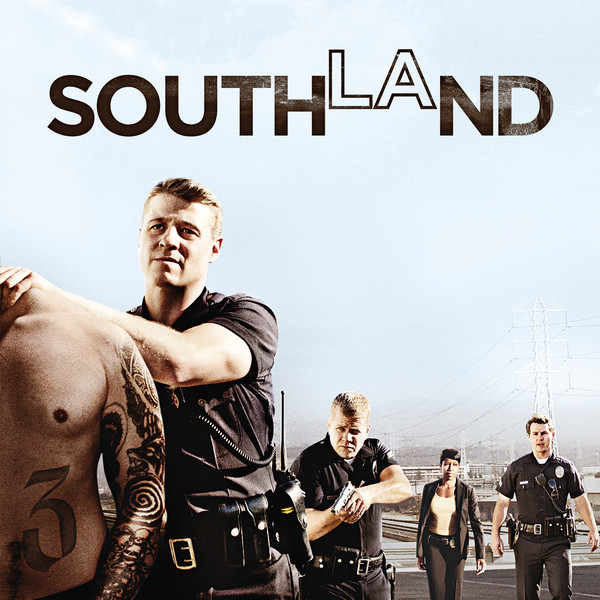 Southland is now in the third week of its new season on TNT. Created by Ann Biderman and produced, in part, by John Wells of ER, The West Wing, and Shameless fame, Southland makes a strong case for being the finest police drama on television. Now in its fifth season, the show had something of a rocky beginning. Originally airing on NBC, the show was cancelled before the start of its second season. In an unusual deal, TNT recognized the potential of the show and brought it back to life, re-launching the brand, and I, for one, couldn't be happier.
While many other police dramas such as Law and Order and CSI, in their numerous incarnations, are procedurals focusing on the step by step process of how crimes are solved as evidence is gathered and examined, often in microscopic detail, Southland is a show about characters – the cops rather than the crimes are the stars. Each character has a unique back story that impacts their actions as they perform their jobs on the mean streets of LA, trying to retain the core of themselves and their basic humanity as they venture into a world filled with murders, rapes, abuse, and other psychologically traumatizing violence. The cops are emissaries of the law but they are also human beings plagued by their own deep failings, living players operating within the community, trying to make sense of the world, as we all might, and find their place within it.
The show has a unique structure where each episode opens with the final scene and then flashes back to some earlier point in the narrative. The bookends, thus constructed, provide a frame for the ensuing actions that creates an interesting metaphysical reality where numerous threads are operating at the same time. It's a clever structure, and unique to the show.
One of the things the show does especially well is convey a sense of place, in this case the urban sprawl of Los Angeles and its many distinct neighborhoods, filled with different ethnicities, different languages, and different codes of conduct. Los Angeles functions as one of the main characters, as complex as any individual. Since much of Southland is shot on the actual streets of Los Angeles, rather than on a soundstage, the viewer is treated to a real look at what the neighborhoods of Silver Lake, Little Armenia, Downtown, Koreatown, Los Feliz, Hollywood and South Central really do contain, and this depiction of city of the angels is a refreshing one. Because Los Angeles has been featured as a backdrop for an almost countless number of films and TV shows by this point, the city has become almost a kind of cinematic shorthand, a place that everybody knows, or thinks they know, that often boarders on cliché: there is the Hollywood sign and the Beverly Hills sign, and the tawny high end zones of the west side stretching to the beach and the blue waters of the mighty Pacific Ocean; there are the vanity stricken lovers of plastic surgery, the tanned rich men brushing their surgically implanted hair as they drive their custom Bentley's to the next studio meeting, the bimbos, the egomaniac denizens of the Hollywood machine. But Los Angeles is so much more than that and Southland does an excellent job of presenting this town's astonishing diversity.
Beyond the excellent writing and production, the show features a number of excellent performances. From Michael Cudlitz's closeted homosexual, tough guy, Officer John Cooper, to Ben McKenzie's Beverly Hills blue blood gone blue collar, Officer Ben Sherman, to Regina King's compassionate but tough single mother, Detective Lydia Adams, to C. Thomas Howell's cynical racist, but somehow likeable, Officer Dewey Dudek, the acting is lived-in and top notch.
To sum up, Southland is a fascinating and exciting show built from human bricks held in place with Los Angeles mortar,  a world filled with hard situations where not everything is neatly resolved. Kind of like life. A+
Southland airs on TNT on Wednesdays at 10pm/9 Central.

Tony Shea is based in New York, having recently moved from Los Angeles after more than a decade on the sunny coast. His short films have won numerous awards and screened at major festivals around the world including Comic-Con. As a musician, he is the lead singer for Los Angeles rock n' roll band Candygram For Mongo (C4M) candygramformongo.com who has been a featured artist on Clear Channel Radio's Discover New Music Program and whose songs have been heard on Battlestar Gallactica (Syfy Channel) and Unhitched (Fox) among other shows and films.