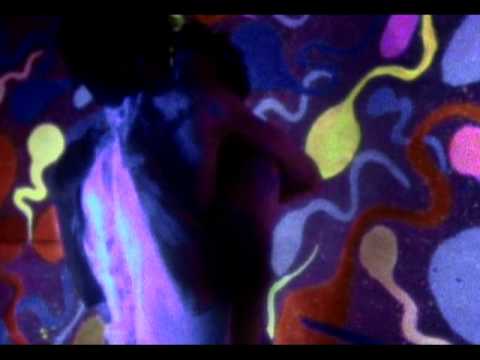 Some singers have high-pitched squeals for voices; some singers have guttural rasps; some singers are stentorian; some singers lilt; and some singers…well… sort of talk their way through the songs. Unlike rap and hip hop, talk singers don't flow so much as recite, usually in a monotone voice that seeks to serve the story at work, since great talk singers are also often great story tellers, gathering us around the campfire to listen to their tales.
This is my list of the 5 Best Talking Songs:
5. People Are Still Having Sex

Latour, known as William to mom and dad, scored a number one hit on the Billboard charts in 1991 with this sci-fi, electronic dance hit aimed at a generation already sick of AIDS.
4. People Who Died

The Basketball Diaries, starring Leonardo DiCaprio, was the story of Jim Carol's early days as a junkie prep school basketball player in New York. Carol went on to write 9 books of poetry and prose before he died in 2009 at the age of 60. Among the other artifacts he leaves behind is this song, a laundry list of Carol's friends done in by dope, broken hearts, and fate.
3. Pepper

Fronted by legitimately weird persons, Gibby Haynes, Paul Leary, and King Coffey, San Antonio's own Butthole Surfers scored the biggest hit of their drug fueled career with "Pepper." This sonically innovative song is a brilliant tale of wasted youth, tingling with life.
2. Talk a Walk on the Wild Side

One of the founding members of the Velvet Underground, Lou Reed recorded this song for his second solo effort, an urban story of a transvestite hustler who comes from Long Island to the big city looking for sicks and kicks. The song's five verses recount real stories of the weirdos at Andy Warhol's "Factory."
1. A Boy Named Sue

The man in black delivers one of his finest. A tale of fathers and sons and the legacy they share, "A Boy Named Sue" is at once funny, hard as nails, and kind.
**You should follow Shea Magazine on Twitter HERE!**

Tony Shea is based in New York, having recently moved from Los Angeles after more than a decade on the sunny coast. His short films have won numerous awards and screened at major festivals around the world including Comic-Con. As a musician, he is the lead singer for Los Angeles rock n' roll band Candygram For Mongo (C4M) candygramformongo.com who has been a featured artist on Clear Channel Radio's Discover New Music Program and whose songs have been heard on Battlestar Gallactica (Syfy Channel) and Unhitched (Fox) among other shows and films.