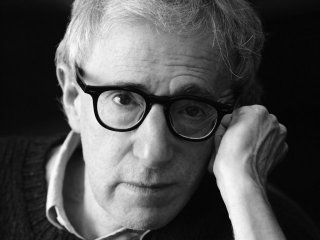 The great Woody Allen turns 80 today. In a career spanning six decades Allen has done it all. He was a comedy writer on Sid Ceasar's legendary Your Show of Shows (which had one of the greatest writing staffs in history since it also included Mel Brooks, Neil Simon, Danny Simon, Carl Reiner, Larry Gelbart, and Mel Tolkin). He was a great stand up comedian – in 2004 Comedy Central voted him the fourth best stand up comic of all time. He's been a jazz player and composer; he's published numerous short story collections, plays and screenplays; and of course he's been one of the most prolific and lauded directors of all time having directed 52 films so far, with more on the way, earning 24 Academy Award nominations (winning 3 times for Best Original Screenplay and once for Best Director) among his many awards worldwide.
Allen's themes revolve around love, loneliness, philosophy, God, psychology, sex, death, and the individual struggling to determine the meaning of his or her life against the magnitude of a much larger universe that often seems to render our struggles insignificant. As Gertrude Stein, played by Cathy Bates, says in Allen's film Midnight in Paris, "The artist's job is not to succumb to despair but to find an antidote for the emptiness of existence." Indeed, Allen has served admirably in this role, producing a body of work that is beautiful, touching, and ultimately filled with joy.
With such a rich body of work to choose from it was difficult to narrow it down to a Top 10 list, so I did a Top 11 list instead.
11. Sweet and Lowdown


The fictional story of the world's second greatest jazz guitarist, Emmet Ray, this 1999 film stars Sean Penn as a temperamental genius, who is almost good enough to be the very best.
10. Annie Hall

Film critic Roger Ebert called Annie Hall "just about everyone's favorite Woody Allen Movie." But it's not mine – perhaps because it is so well known. That said, the film won the 1978 Oscar for Best Picture, becoming the only modern era comedy to do so, beating out Star Wars for the honor. Starring Allen as comedian Alvy Singer and early muse Diane Keaton as the title character, the film in an analysis of a love affair gone wrong that pulls the heart strings amidst its many comedic moments.
9. Hannah and Her Sisters

Starring Michael Caine, Mia Farrow, Diane Wiest and Barbara Hershey, this 1986 film is an unraveling of romantic entanglements whose message is that life should be enjoyed rather than understood.
8. Vicky Cristina Barcelona

This 2008 film won the Golden Globe Award for Best Motion Picture Musical or Comedy. Starring Scarlett Johansson, Allen's later day muse, along with Javier Bardem, Rebbecca Hall, and Penelope Cruise (who won a Best Supporting Actress Oscar for her work) the film is the story of a love triangle (or quadrangle) between two vacationing Americans, a seductive Spanish painter, and his mentally troubled ex-wife.
7. Match Point

Proving that Allen is as adept at directing thrillers as he is comedies, this 2006 film stars Reese Myers, Scarlett Johansson in a gripping tale of betrayal, murder, and greed.
6. Crimes and Misdemeanors

This multi-plot ensemble film from 1987 stars Martin Landau, Anjelica Houston, Sam Waterson, Jerry Orbach, Mia Farrow, and Allen in an existential analysis of what morality is or is not.
5. Bullets Over Broadway

Allen's 1994 film is a 20's period piece starring John Cusack as an idealistic playwright who finds himself compromised in every way possible.
4. Midnight in Paris

In this 2011 film, Allen takes us on a time bending adventure through Paris, exploring his own fantasies of what it might have been like to know Hemingway, Dali, Picasso, Stein and Fitzgerald through the eyes of his alter-ego, Gil Pender, played by Owen Wilson. The film won the Oscar for Best Original Screenplay and became Allen's most successful film financially to date, taking in approximately 150M worldwide.
3. Sleeper

Allen's 1973 foray into the science fiction genre is a re-working of the tale of Rip Van Winkle in which Allen, in the role of Miles Monroe, goes into the hospital for an ulcer operation and awakens 199 years later in a world that he can barely recognize. Also starring Allen's frequent muse Diane Keaton, the film is one of the funniest explorations of the future of the human race ever conceived.
2. Broadway Danny Rose

This 1984 film is a love letter to all of life's losers, specifically, in this case, Danny Rose, a fourth tier talent agent who achieves immortality as a sandwich at the Carnegie deli.
1. Stardust Memories

In the number one spot  I've selected Stardust Memories. An homage to Fellini's 8 1/2, Allen plays esteemed filmmaker Sandy Bates who laments the fact that audiences seem to prefer his earlier comedy films to his newer and more serious efforts. While attending a retrospective of his work, Bates reviews the great loves of his life, finally coming to the precise recollection of his happiest moment.
**To follow Shea Magazine on Facebook go HERE!**
**To follow Shea Magazine on Twitter go HERE**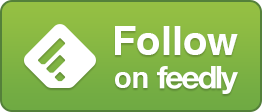 **If you liked this article you should share it!**

Tony Shea is based in New York, having recently moved from Los Angeles after more than a decade on the sunny coast. His short films have won numerous awards and screened at major festivals around the world including Comic-Con. As a musician, he is the lead singer for Los Angeles rock n' roll band Candygram For Mongo (C4M) candygramformongo.com who has been a featured artist on Clear Channel Radio's Discover New Music Program and whose songs have been heard on Battlestar Gallactica (Syfy Channel) and Unhitched (Fox) among other shows and films.