As I prepare to make the move from Los Angeles to New York I'm seeing all the things I have loved about LA again with fresh eyes, with a renewed sense of appreciation, as I attempt to put my time here into perspective. It would be largely impossible to replicate the sense of wonder with which I viewed Los Angeles when I arrived here on these western shores from Maryland fifteen years ago, a 28-year-old lad with a full head of lush blonde hair. I, just like you presumably, had been hearing about Los Angeles my entire life. What was it? I wanted to find out. And I guess I did.
I found it to be almost unbearably exciting when I arrived, checking off a long list of bars and restaurants and nightclubs whose names it seemed I had known my whole life: Whiskey, Troubadour, Derby, Musso and Franks, Formosa, Canters, Improv, Comedy Store, Laugh Factory, not to mention a whole series of movie theaters and intimate playhouses, night after night for months on end. And all these years later, Los Angeles still remains a fascinating place. It is only recently that the city in any way became ultimately familiar, and even then a new wave of construction began almost immediately as the city was re-shaped and redeveloped: downtown, Hollywood, Fairfax, Los Feliz, Silver Lake, Echo Park, Eagle Rock, Highland Park, even USC, all given a facelift.
What will LA become over the next fifteen years? Every year a new influx of dreamers steadily arrives here, looking to brave the weird waters, looking to explore a kind of heightened reality that life in the perpetual sunny spotlight does surely represent. What will they make? What new entertainments will pleasure us? I can't say. More of the same probably: movies, music, and our new friends in the new media. Will fault lines running underneath Hollywood turn the city to rubble? Will tidal waves wash ashore? Will the national morals be compromised by 3D helmets and sensors suits that show only X-rated movies? Will eyeball cameras record everything, turning everyone into their own ongoing "Truman Shows"? I'm certainly curious to find out, and probably just as curious as I was at the beginning of the great Los Angeles adventure. To you the next generation of Angelenos – Welcome! I think you're going to like it here.
I sure did. I had great friends. I met my wife. We had a child. It was the best time of my life.
And so before I return to the East to soldier through the Big Apple's long winters, and the endless subway stops, and the clash of people walking on the streets, I'm not taking anything for granted. I have no idea how many sunsets I've seen since I came out here. Probably far less than I think I did, but now I'm really trying to pay attention. And let me say that Los Angeles did sunsets well!
This was the sunset on April 8, 2014, from the top of Runyon Canyon, approximately 7:18 pm.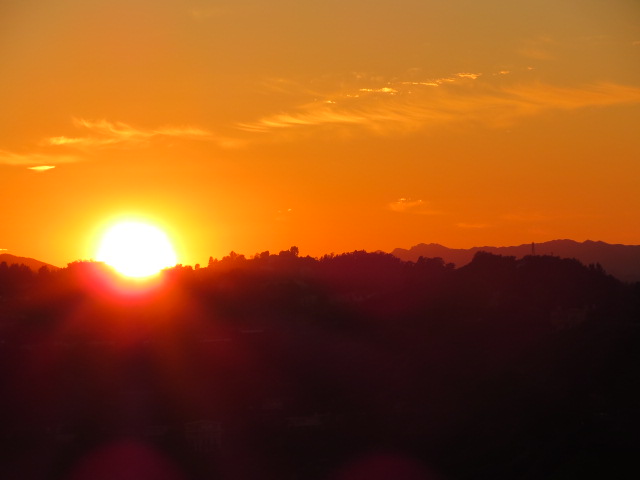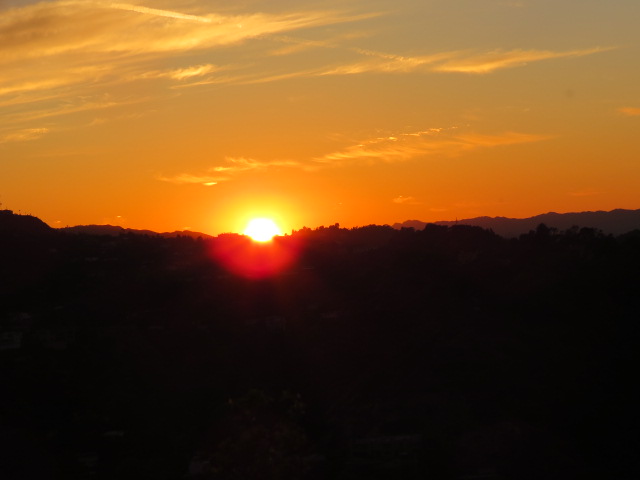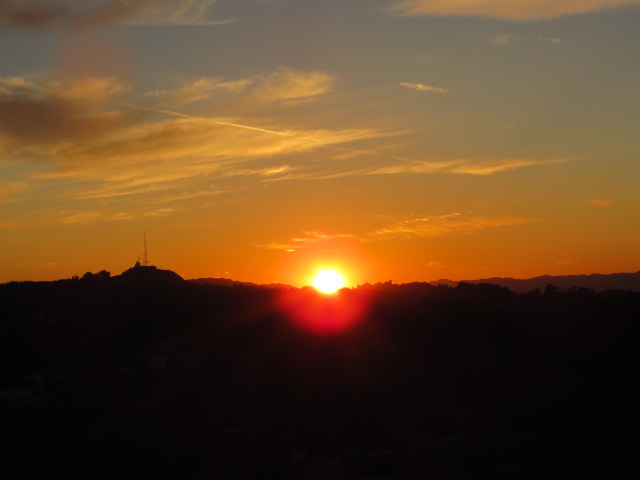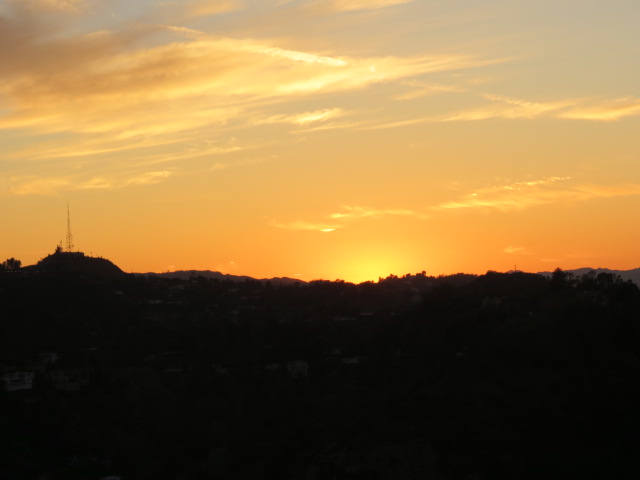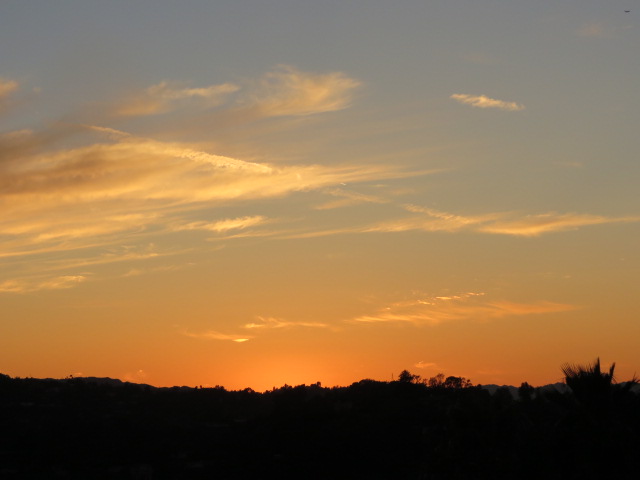 **To see more of our curated content, you should like Shea Magazine on Facebook HERE!**
---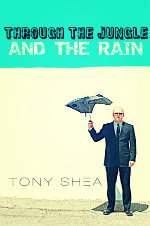 Barney DeRussey is a 35 year old, down on his luck, door to door salesman working the mean streets of Los Angeles. During the hottest week of the year, the pressures from his tyrannical boss and his impending wedding send him into a spiral of escalating criminality as he tries to keep his sanity and maybe finally succeed.
To order the Kindle Edition for the low price of $5.99 click HERE.


Tony Shea is based in New York, having recently moved from Los Angeles after more than a decade on the sunny coast. His short films have won numerous awards and screened at major festivals around the world including Comic-Con. As a musician, he is the lead singer for Los Angeles rock n' roll band Candygram For Mongo (C4M) candygramformongo.com who has been a featured artist on Clear Channel Radio's Discover New Music Program and whose songs have been heard on Battlestar Gallactica (Syfy Channel) and Unhitched (Fox) among other shows and films.