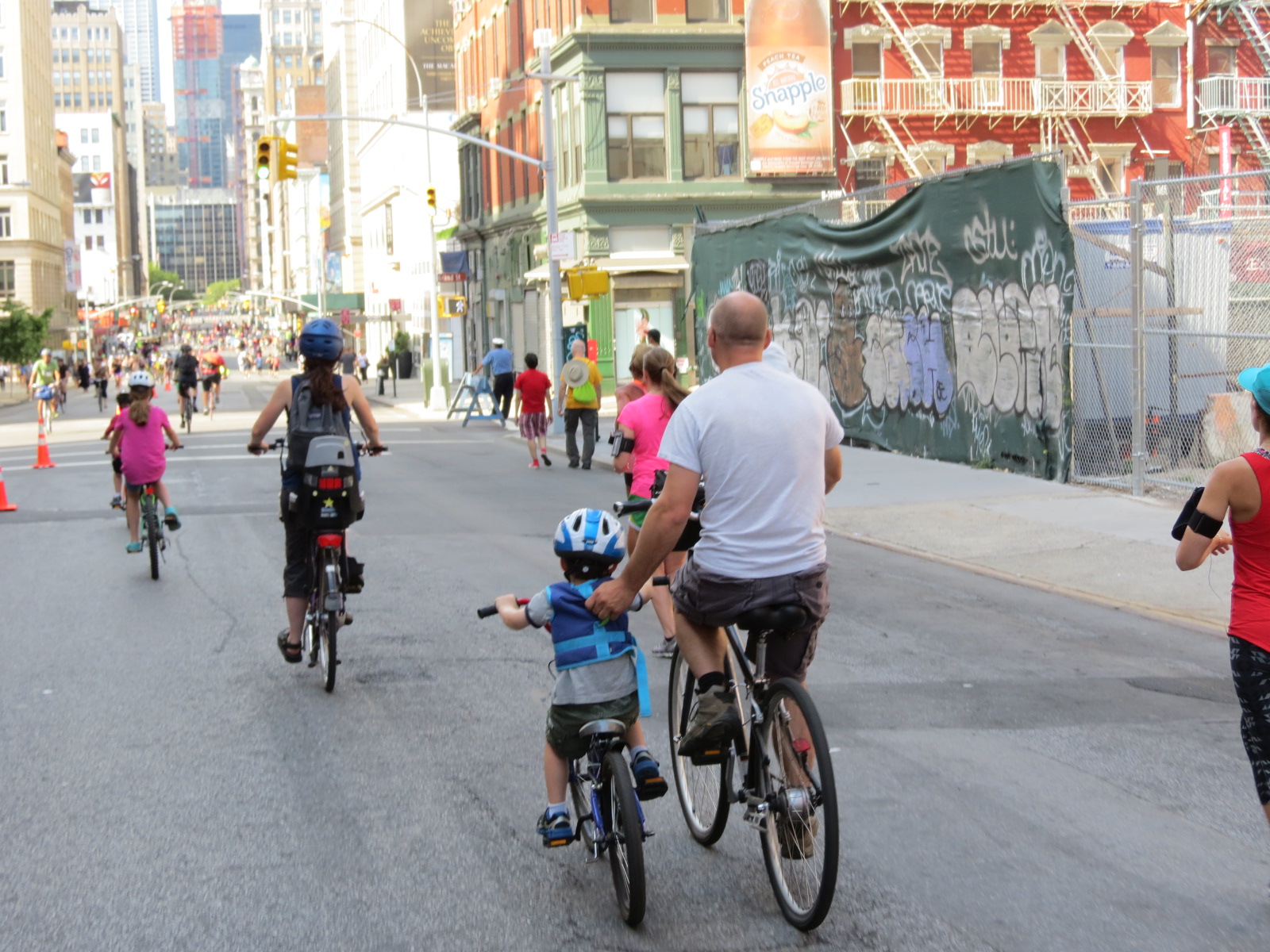 If you missed out on yesterday's Summer Streets event in New York City, not to worry. You still have one more chance to participate in NYC's awesome day of biking, walking, rollerskating and all around pedestrian-friendly fun. New York's annual Summer Streets wraps up next Saturday August 1, from 7 a.m. to 1p.m., so bring the family and your wheels (or your heels).
Like it's LA counterpart, CicLAvia, Summer Streets is an opportunity to explore the city sans vehicle. This year's course covers more than 70 blocks of Park Avenue, extending from Central Park to the north all the way down to the Brooklyn Bridge to the south, providing essentially smooth sailing all the way, with a trove of friendly volunteers to help you stop and go as necessary.
Along the way you'll get to take in some magnificent views of the city and some notable landmarks including the Statue of Liberty, Freedom Tower, and the building at 8 Spruce Street, aka Beekman Tower, designed by the legendary Frank Gehry, which is a one-of-a-kind waterfall of a building unlike anything you've ever seen before.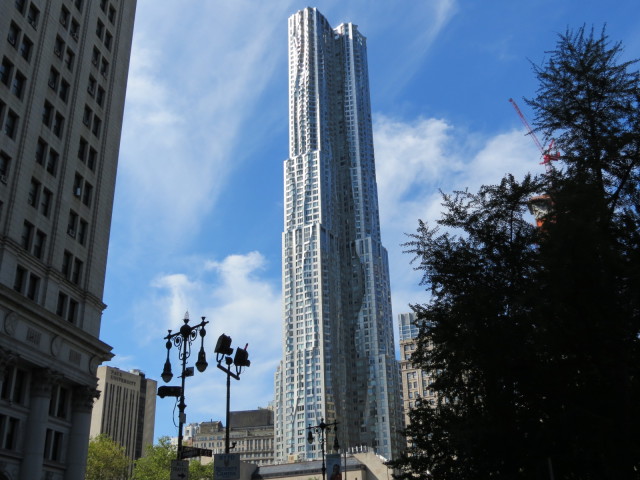 If you have any problems with your bike as I did ( my rear tire was leaking air) you can stop in at Bicycle Habitat located at 250 Lafayette St. and the friendly and knowledgeable staff will help you out.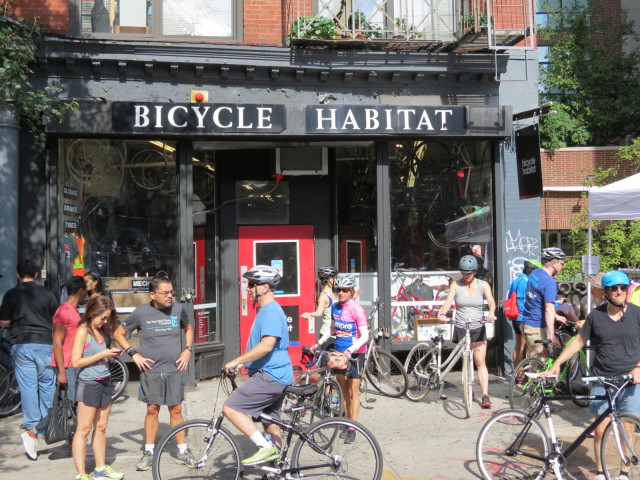 A word of advice, wear a helmet and be careful. There are a number of intersections where traffic is allowed to cross and the pile up can be dangerous. Also be especially careful if you decide to ride over the Brooklyn Bridge which is made of wooden slats and is absolutely packed with a legion of tourists taking selfies and not really paying attention at all, a fact I woefully discovered when I was forced to slam on my breaks as a young woman stepped in from of me, causing me to flip my bike and severely bruise some ribs in the process.
That said, Summer Streets is a great way to get some exercise and see the city of New York.
For more information on NYC's Summer Streets go HERE.
CLICK ON ANY PICTURE TO OPEN:
**To follow Shea Magazine on Facebook go HERE!**
**To follow Shea Magazine on Twitter go HERE**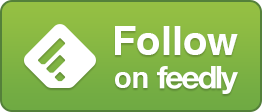 **If you liked this article you should share it!**

Tony Shea is based in New York, having recently moved from Los Angeles after more than a decade on the sunny coast. His short films have won numerous awards and screened at major festivals around the world including Comic-Con. As a musician, he is the lead singer for Los Angeles rock n' roll band Candygram For Mongo (C4M) candygramformongo.com who has been a featured artist on Clear Channel Radio's Discover New Music Program and whose songs have been heard on Battlestar Gallactica (Syfy Channel) and Unhitched (Fox) among other shows and films.