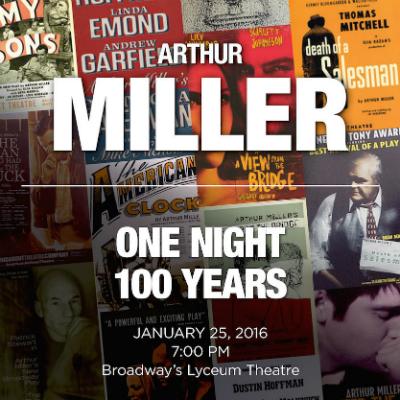 Arthur Miller would have celebrated his 100th birthday this year. To honor the great American playwright the Arthur Miller Foundation for Theater and Film Education kicked off its inaugural benefit event last night at Broadway's Lyceum Theater. The event was a star-studded affair featuring a bevy of Hollywood mainstays including Bradley Cooper, Alec Baldwin, Peter Sarsgaard, Ron Leibman, Ellen Barkin, Laurence Fishburne, John Turturro, and Jake Gyllenhaal participating in dramatic readings from a number of Miller's plays including All My Sons, After the Fall, The Price, and of course Death of a Salesman, along with selected readings from Miller's personal letters and autobiography.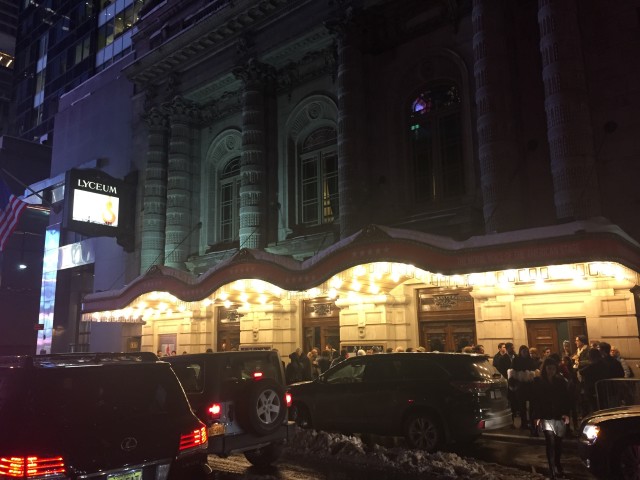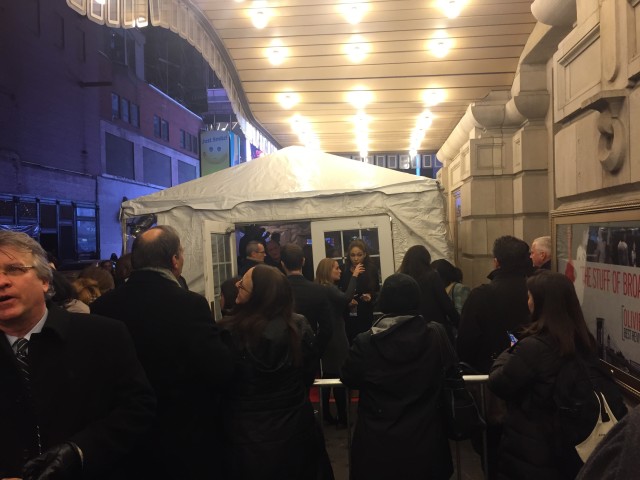 The one time event was sold out as New Yorkers ponied up to show their support for arts education. Among the notables on hand was New York Governor Andrew Cuomo who spoke to the audience about the need for humanities education in a world that is increasingly "STEM" focused, meaning science, technology, engineering, and mathematics.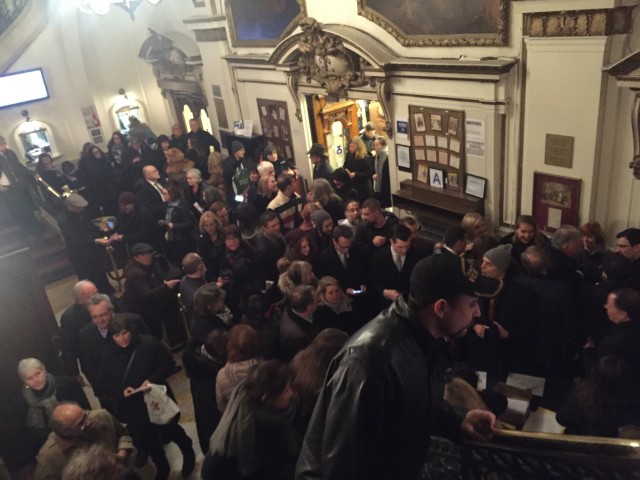 The evening began with introductory remarks from Rebecca Miller, the daughter of the famed playwright, who outlined the mission of the Arthur Miller Foundation to promote arts education for New York City public school students via efforts like its Theater Education Program, which will impact more than 5000 students in its inaugural year.
The readings while lacking the full bravado of a complete performance were interesting, allowing the audience to really focus on what a wonderful writer Miller was. Laurence Fishburne as Willy Loman was an unexpected surprise, and Jake Gyllenhaal, Ellen Barkin, and Alec Baldwin delivered an emotional reading from All My Sons, but the best turn of the evening was by veteran character actor Ron Leibman in the roll of verbose antiques dealer Soloman from the 1968 play The Price.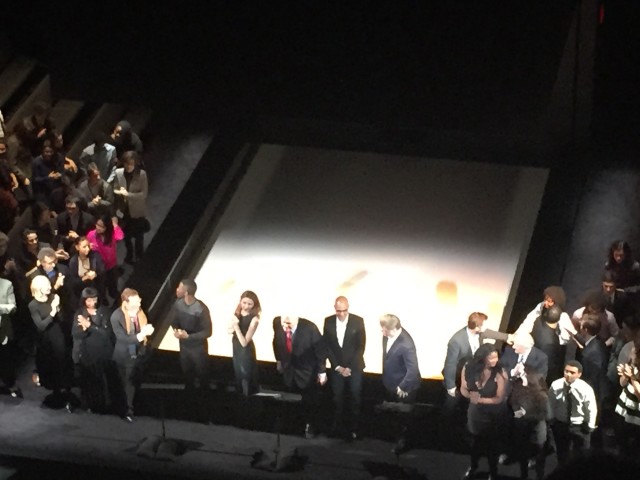 Of course Arthur Miller was himself a product of the New York public education system, attending Abraham Lincoln High School in Brooklyn before going on to a career as one of the most important and beloved playwrights of the 20th century. As Miller once said, "The mission of the theater, after all, is to change, to raise the consciousness of people to their possibilities."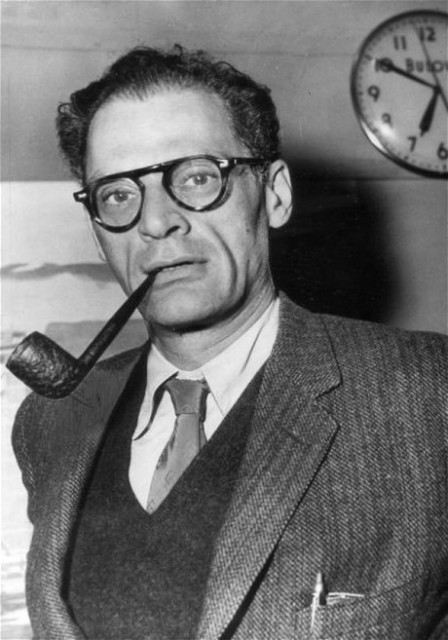 Hopefully last night's event did precisely that.
To learn more about the Aurthur Miller Foundation, go HERE.
**To follow Shea Magazine on Facebook go HERE!**
**To follow Shea Magazine on Twitter go HERE**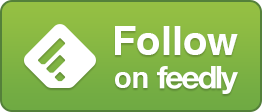 **If you liked this article you should share it!**

Tony Shea is based in New York, having recently moved from Los Angeles after more than a decade on the sunny coast. His short films have won numerous awards and screened at major festivals around the world including Comic-Con. As a musician, he is the lead singer for Los Angeles rock n' roll band Candygram For Mongo (C4M) candygramformongo.com who has been a featured artist on Clear Channel Radio's Discover New Music Program and whose songs have been heard on Battlestar Gallactica (Syfy Channel) and Unhitched (Fox) among other shows and films.