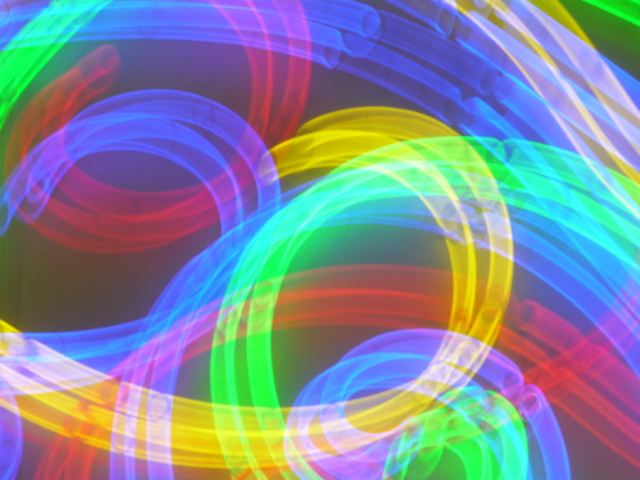 For years I would buy a vial of liquid LSD each spring.  It was only in the warmer weather that I wanted it as I always needed the option of walking off into the mountains should the mood strike me.  A day tripper, I didn't like being stuck inside while high, so it was always a summertime recreation for me.
Managing a restaurant I had one day off each week, Sunday.  It's a holy day, don't ya know?  I made the most of my holy-day off.  I had a routine, a ritual.  First, a big breakfast at the Sundance Cafe.  I'd stuff myself to near bursting on huevos rancheros, coffee and water with a root beer for dessert.  From there I'd go play a round of frisbee golf at the mountain course, built by hippies in the 1970s.  A few drops of liquid at the start of the course and my holy day began.
I was fairly good at the game.  Though I never kept score (which made the "serious" players mad, the fact that they were serious about it made me laugh) or used more than one disc (some people carried a bag full of different frisbees; putters, drivers and whatnot) more often than not I was throwing first which meant I'd had the lowest score for the previous hole.  It so upset some people that I didn't keep track of my overall score that they did it for me.  To me the game was an excuse to take a nice long walk in the mountains.  That's it.
By the time we got to "High Point", the 9th hole, and highest point on the course and also the traditional spot to pause and smoke a little pot at the rocky outcrop that was the 9th hole itself (there was even a cigar box with a pipe and lighter that was kept there for communal use), I was starting to feel the effects of the "holy water" I'd taken at the bottom.  Sort of like butterflies in my stomach along with a fluidity of thought that carried over into my physical movements.  A little smoke helped to expedite the whole thing.
The back nine were usually a lot better than the front.  Though I was using performance enhancing drugs, so it's to be expected.  While those more serious golfers were figuring out who won, I was quietly slipping into my own little world.  Another bowl after the round and I was off to the races.
From the golf course we headed down straight to my favorite bar of all time; Pete's Beaver Park Inn.  It was an amazing place.  Situated in a small valley at just over 10,000 feet, there was a wooded mountainside behind it and out the front window was a rolling, grass covered valley bisected by a two lane road.  The cow pasture opposite the road was a good place to hunt mushrooms if you were so inclined.
Over the years Pete had slowly built up what he called his "Beer Garden".  He had horses stabled there.  Tables scattered about. A bandstand where "Mustang Sally" must have been played a thousand times by as many bands.  Half court basketball.  Horseshoe pits.  A deck that was as big as the inside of the bar, built around a tree that grew up through the middle of it.  And finally, the reason I went there every Sunday in the summer, sand court volleyball.
Sundays at Pete's was all about the volleyball.  Doubles beach volleyball at 10,000 feet.  My partner was Ray, one of the owners of the restaurant I managed.  We'd been playing together for years and rarely lost a game. Most Sundays we'd get on the court around noon or one and stay on until it got too dark to see the ball.  Another beautiful aspect of Pete's was that the waitresses would serve you in the Beer Garden and since it's a tiny mountain town they knew what I drank (there it was bombers of Fat Tire), which is really helpful when you're so high on acid that you can't speak (unless you count volleyball talk between Ray and I which consisted of three word; up, down and kill).
Winner's stay on the court, so when we first got there we had to wait our turn to play.  At this point I was flying high.  So to keep myself occupied and to keep from having to talk to anyone I'd warm up by playing Hacky-Sack until we were up.  I don't know if it's just me, but when high on LSD I could perform amazing physical feats.  It wasn't uncommon for us to go undefeated for the day.  Diving, setting, spiking, scoring point after point on serves.  The colors whirling and swirling together under that impossible western-blue sky.  I was closer to God than any puritanical Christian coming from church on Sunday afternoon.
By the time the sun was starting to set the power of speech usually returned to me.  One afternoon at about that time a girl and her boyfriend put their names on the list to play winners.  There was one team ahead of them and they sat on the sidelines to watch with her talking shit to Ray and I the whole time.  Being late afternoon my vocabulary was greater than the three usual words.  I contained myself, restrained myself, limited myself to telling her to: "Quiet down now Sally, the big boys are playing now."
I saw no reason to talk shit to a bitch who's not even on the court yet.  She looked at me strangely after I said that, but it could have just been the drugs and she kept right on talking shit.  According to her, her and her man were going to school Ray and I in the fine art of doubles beach volleyball.  Never mind the fact that we'd been on the court for six hours at that point, or the fact that I was Superman in the sand, Popeye after a can of spinach (if said spinach was laced with  powerful hallucinogens) and could leap tall Brutus's in a single bound.  Never mind the fact that she towered over her "man" at a whopping 5'8″.  They were going to school us and that was just the way of things.
The team between us was two too tall tools.  She now expressed her concern that she wouldn't get to trounce us because these jokers were going to unseat us.  I just raised an eyebrow, smirked and scored five points on the first five serves.  All five hitting the sand without being touched.  She kept up the chatter as Ray and I cleaned house.  Tall don't mean you can ball.  After beating them I turned to her.
"You're up, Sally.  You want us to spot you a few points?   Just to make it fair."
"Just so you know, mister man, my college volleyball team won State."
"Well this is Mountain Ball and you don't have six too tall girls covering the whole court.  Or did you play college beach volleyball?"
"Of course not."
"Then why are you telling me this Sally?  Tell you what, why don't you serve first and show me what the women's state champs can do."  I tossed her the ball.
"You asked for it, pig."
"Oink"
She sent a great serve in low over the net.  Which I spiked down hard on her boyfriend.
"Nice service, Sally."  I laughed.  Ray, who's one of the nicest guys I've ever known got red in the face and stayed silent.  "You wanna start the service Ray?"  I tossed him the ball.
"Zeroes.  Service."  Ray called and lobbed an easy one over.  Like I said, Ray's a nice guy.  But this chick had pissed me off with all her smack talk.  With the ball in their court it was bump, set and an attempt to hit an empty back corner, but as I mentioned before I'd eaten my spinach and was able to jump ridiculously high to block that corner shot.  Her boyfriend dove for the ball, which looked kind of silly since the ball had bounced before he dove.
"You can ask for mercy whenever you want.  Sally."  I taunted.
"We'll see.  It's only a point", was the retort.
"One.  Service."  Ray put it into an empty corner.  Which was followed with another lame-duck dive.
"I'm not sure which of you is the bigger Sally?"  I spat out as he spat out sand.
"PLAY!", she said as she hucked the ball at Ray.
"Your wish…as they say.  If you please Mr. Ray."  I turned to face him as he served.
"Two.  Service"  This one hit the sand cleanly.  I was silent this time, though I did sit in the sand about five feet back from the net.  A cheshire grin on my face.
"Come on.  Spike on his ass already!", someone called from the peanut gallery.
"It's coming", she replied.
"Promises, promises."
"Three.  Service."  Ray served it high and soft.  Bump, set, sorta spike.  But Ray was on it, setting me perfectly.  I didn't need to move at all and stayed seated as I set him high and about three feet back from the net.
"Kill!", I called.
He didn't disappoint, putting it down hard right on top of that Sally.  He was nice but he liked to win too.  To her credit she set the ball.  To her partners shame he didn't return the favor, instead going for the spike.  Ray was at the net and up for the block but it was didn't matter as he spiked it solidly into the net.
"You know for a Sally that was mighty pretty", I told her with a wink.
"Yeah, yeah.", she looked daggers at her boyfriend.
"Reeeally?", I drawled.
"Uh-huh."
Ray bounced the ball three times.  "Four.  Service."  I stood as he called the score.  And a good thing too because she managed to get her fingertips on the serve.  Sending it about three feet up and two feet over onto our side.  I wound up for the spike but saw her cowering back rather than blocking.  She had a deer in the headlights kinda look on her face as I wound up for the spike.  So I just tipped it over, gentle as you please, to their side dropping it at her feet.
I turned to face Ray, "Sally", I said.  He chuckled in spite of himself.  In an instant I knew what was going to happen.  Ray's eye's widened, their was a grunt behind me.  But I had some spinach left in me and swerved my head to the right as if dancing as the ball whizzed by.  Ray caught it.  "Sally.", I said to Ray.
"Your a dick, Lee.", Ray was grinning from ear to ear now.
"Ssshhh, it's a secret.", I whispered low enough to be heard on the other end of the court.
"Not a well kept one, my friend."
"You know, you may be right sir."
"Hah!", he bounced the ball a few times.  "Five.  Service.", and he launched a serve.  I turned and watched it fly straight at the boyfriend who managed to keep it in the air.  Only three feet in the air, but up.  She rushed it and managed to set it high in mid-court.  He put it over, but I spiked it down hard.  It bounced off his face and into the net and then sand.
"Ow!  Are you okay man?"
"He's fine.  Now play!", I think her face was a deeper red than the side of his.  The ball was still in the sand just under the net, so I grabbed it and tossed it to Ray.
"Let's skunk these kids Ray."
"Sounds Good to me.  Five.  Service.", it flew low and fast over the net.  She attempted to return it on the first shot instead of setting.  You don't win the state like that.  Even in my state I knew that.  It hit the net and we were again treated to her partner's patented; dive after the ball hits the ground-sand in the face-attempts.  He stood up with the ball, spitting sand and threw it to Ray.
"Point.  Service", called Ray.  He balled his fist and hit the ball underhanded, very hard and very high.
"Set me", she spat it out as an order.  An order he followed without hesitation, setting her about two feet back from the net.  She ran and spiked it with all her might.  Unfortunately for her I was up for the block already and the ball hit the sand on their side of the court.
"Good game Sally."
"Good game", Ray added.  He was sincere though.
"Bullshit!", she said as I was shaking hands with her boyfriend under the net.  Ray was coming up from the back court to shake as I put my hand out to her.  It was more of a slap than a shake and I got the feeling she was imagining my face as she swung.  She mumbled, "Bullshit." under her breath.
The sun was sinking quickly behind the mountains, darkening the Beer Garden as Ray and I put our long pants and sweatshirts.  A friend of ours, Bill, came over as I lit a smoke.
"Hey Lee."
"What's up Bill?"
"How do you know her?"
"Who?"
"Sally?  The girl you were pissing off."
"That's not her name."
"Ah.  Yeah it is.", Bill looked confused and I'm sure I did too.
"No man, I was just calling her a Sally.  You know, girlie, sissy, Sally?"
"No shit?"
"No shit."
"That's funny as hell.  Her name is Sally.  I thought you knew her.  You really don't know who that was?"
"Not a clue."
"That was Sally Taylor." I must have looked confused because he looked at me like I was an idiot.  "That was James Taylor's daughter."