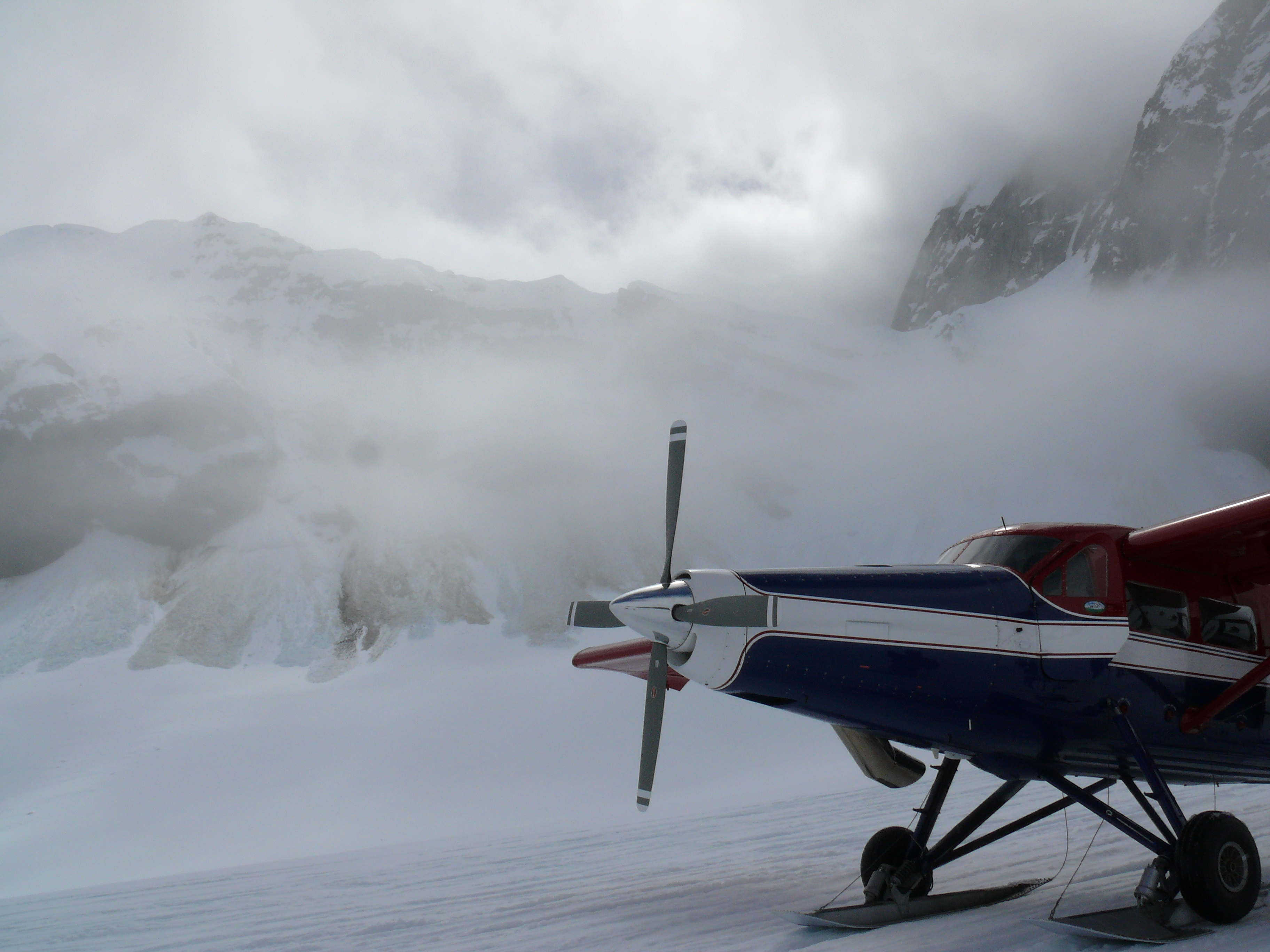 There were a few things I wanted to do in Alaska. Going face to face with a grizzly bear was at the top of the list. Slightly less dangerous, but no more exciting was seeing a beaver in the wild. Falling somewhere in between was walking on a glacier. Alaska afforded several different opportunities for this activity. So we went the daring route. We got on a small plane and flew an hour into the heart of Denali National Park and Preserve, circling Denali (Mount McKinley) and then landing on a glacier to take a little hike.
Things began at an airfield in Talkeetna which was an hour and a half (plus additional time added for a small brush with the law) south of where we stayed outside the park. Arriving just before our scheduled departure time, we were given a brief safety instruction and a pair of crampons and sent out to the tarmac to board our small plane.
The first portion of the flight was a lazy trip across some heavily forested areas with a myriad of rivers weaving their way through the blanket of green.
To this point, the flight was smooth and straight. The pilot kept mostly quiet enabling the eight of us on board to soak up the scenery. We eventually made a sweeping turn and we got our first view of Denali which, to that point, had been directly in front of us.
For the next few minutes, we stayed above an immense glacier which led directly up to the mountain.
The glacier was streaked with rock deposits which intersected large ice flows pockmarked with pools of unimaginably blue water.
The scale was impossible to imagine. We knew Denali was big, but the surrounding peaks seemed immense in their own right. The glacier cutting between mountain ranges was somehow dwarfed.
The pilot broke away from following the glacier and set a course to go past the summit. We were slowly gaining altitude and the turbulence was picking up. The peak of Mount McKinley was shrouded in clouds for the vast majority of our trip. But now, from the air, we had an unobstructed view to the tallest mountain in North America.
The massive bulk of Denali was beyond impressive. But as the plane continued to climb in altitude and banked away from Mount McKinley, we were treated to another range of mountains which were equally dramatic. These mountains seemed more raw. Jagged peaks and massive drifts of snow clinging to their sides. Having just seen the 20,000 foot tall Denali, it was hard to comprehend that everywhere we looked were more 15,000 foot peaks.
The turbulence grew extreme as we circled around to the north side of the mountain. The pilot said we'd be going up to 12,000 feet in an effort to get up above the harsh winds. People on the plane started getting queasy. Others started to get a little altitude sickness. But as we went up, the views continued to get more dramatic.
Once we got up over 12,000 feet the worst of the turbulence seemed to be over. We made a wide circle around the north part of Denali passing by a famous rock peak called The Moose's Tooth which is quite popular with climbers. Starting at 10,000 feet, climbers negotiate their way up an additional 3,000 feet to get to the summit, often using the Ham and Eggs route made popular by, among others, Jon Krakuer who was the first to take that route.
Just past the Moose's Tooth, we spotted some climbers who were camped out on their way, presumably, to the summit of Denali.
Our circuit around the mountain was almost complete. It was now time to land on a glacier so we could get out and stretch our legs.
The runway, if it can be called that, wasn't much more than hard packed snow. If you didn't get airborne pretty quickly, there was going to be trouble. It also made for a pretty short landing strip.
Getting on the ground was a relief. The plane was small and noisy and the turbulence was pretty extreme until we hit altitude, which, in itself, was a bit extreme. But once the doors were opened, the solitude of standing on a glacier in the middle of Denali National Park and Preserve was simply breathtaking. All around us were mountains. Small avalanches cascaded down the sides and an occasional rock slide could be heard in the distance. A warming hut for climbers was perched on a hill. We wandered around for a bit, attempting to take it all in. At some point, I just put the camera away. There was no way to capture the feeling of being in the middle of a remote wilderness.
While not as lengthy or turbulent, the flight back to Talkeetna proved to be just as dramatic as the flight to the glacier.
---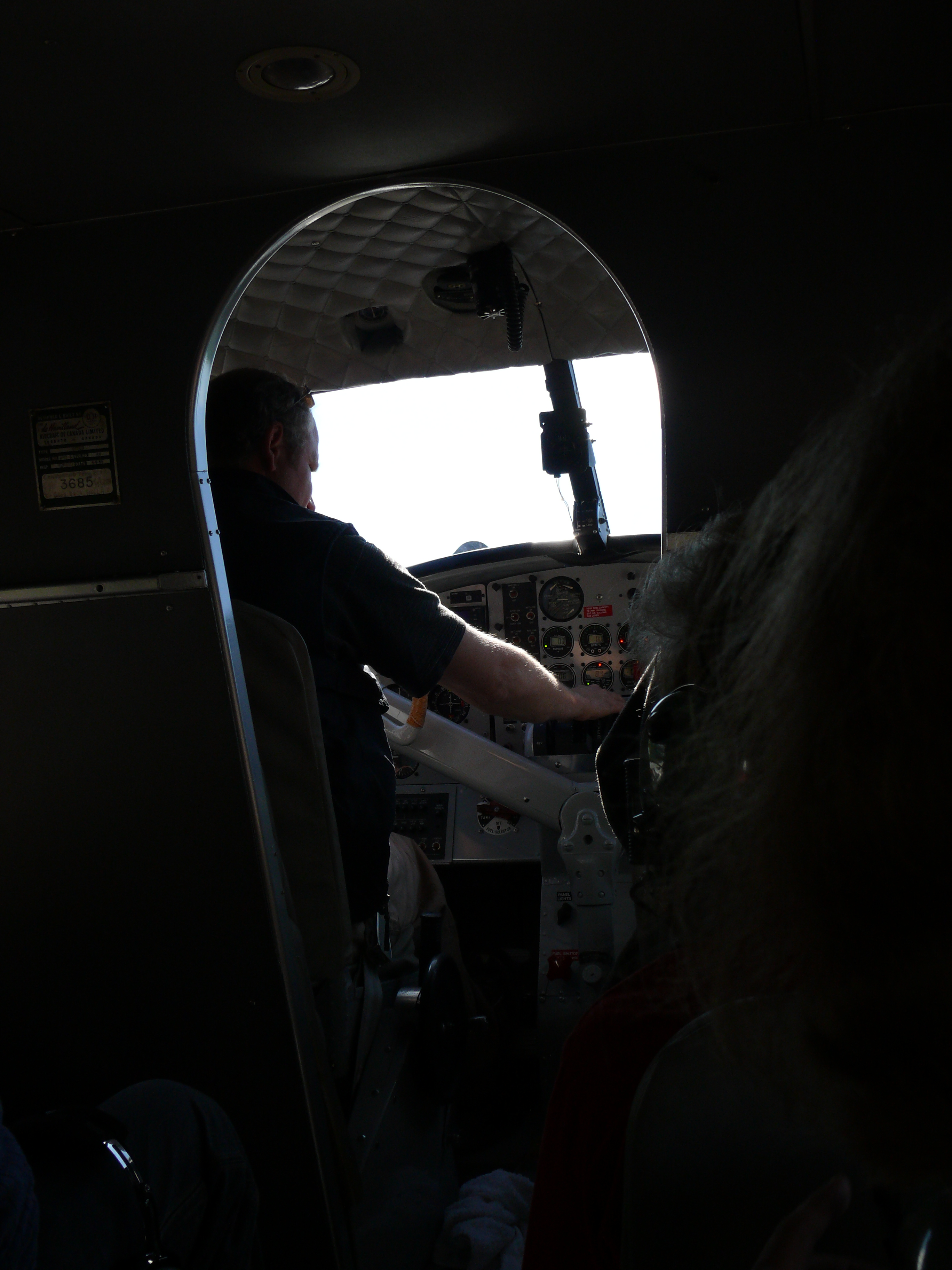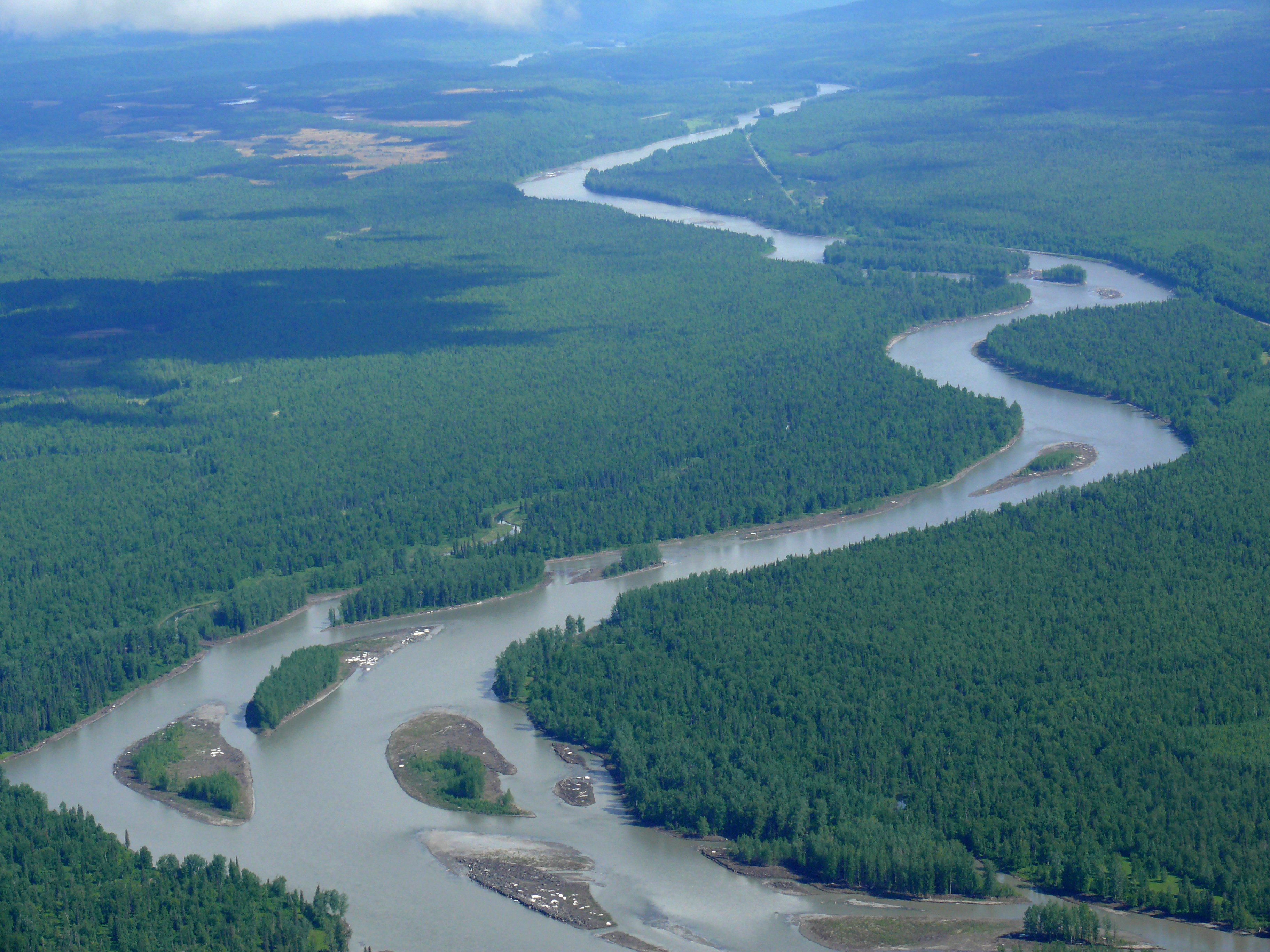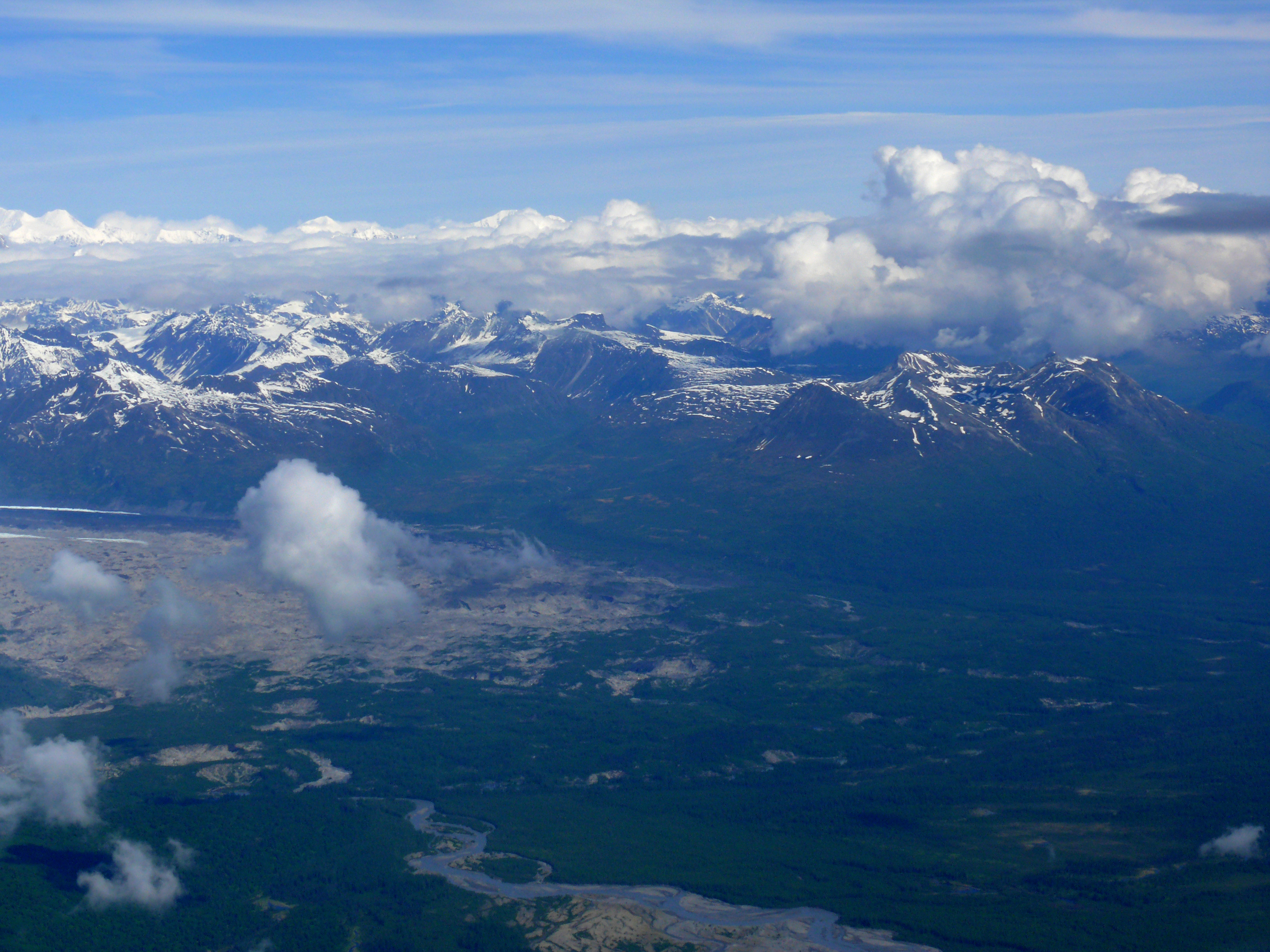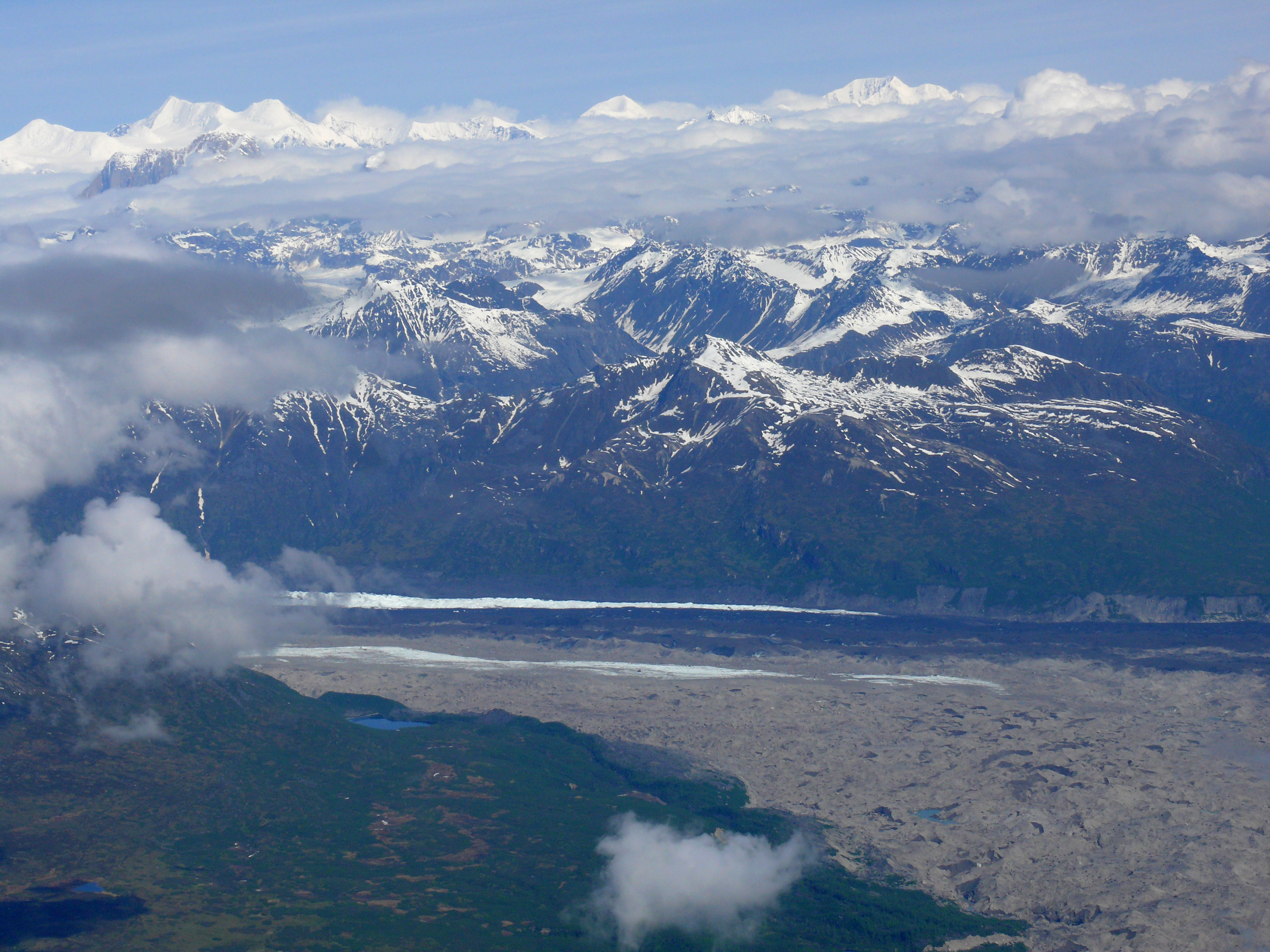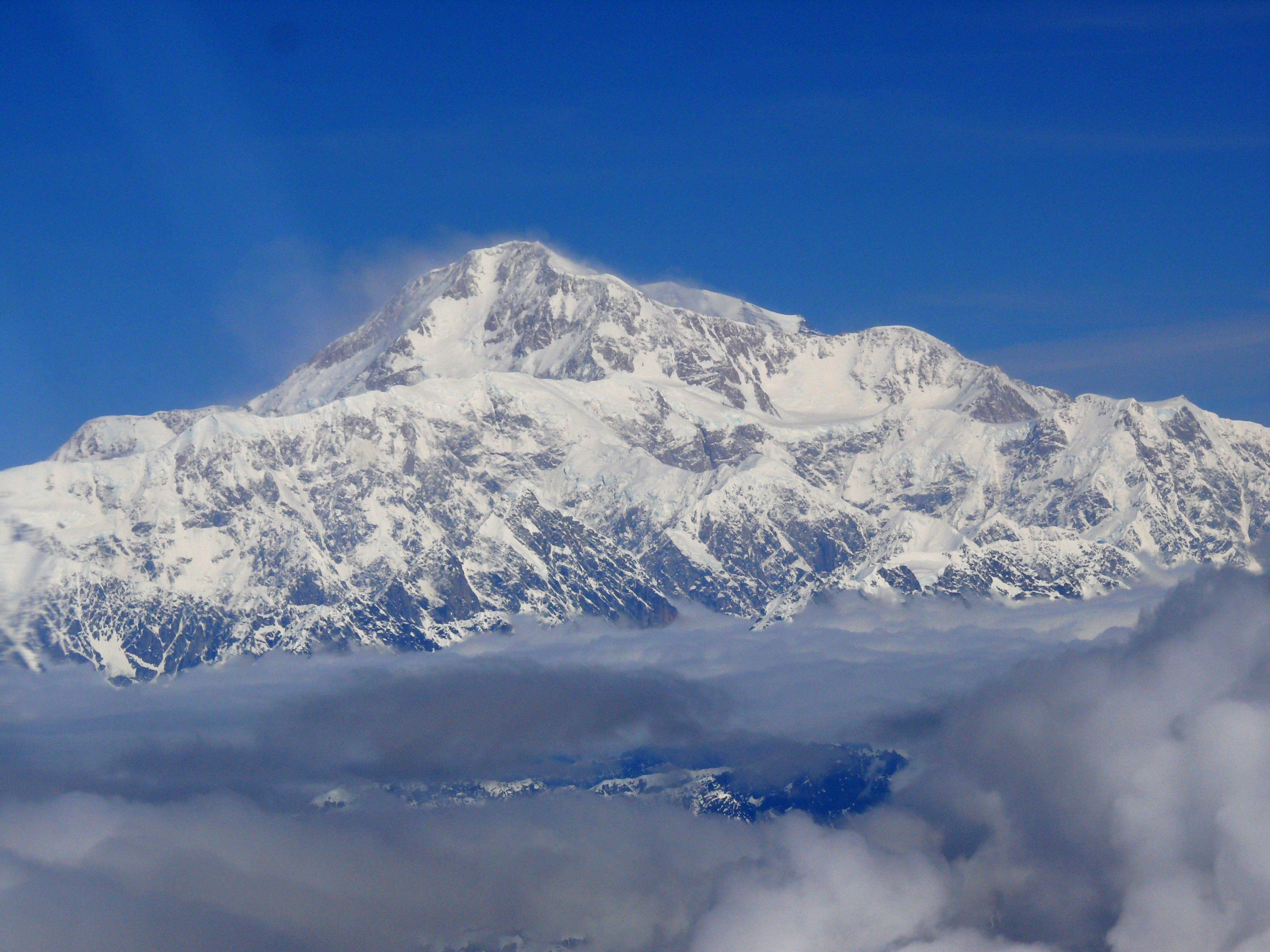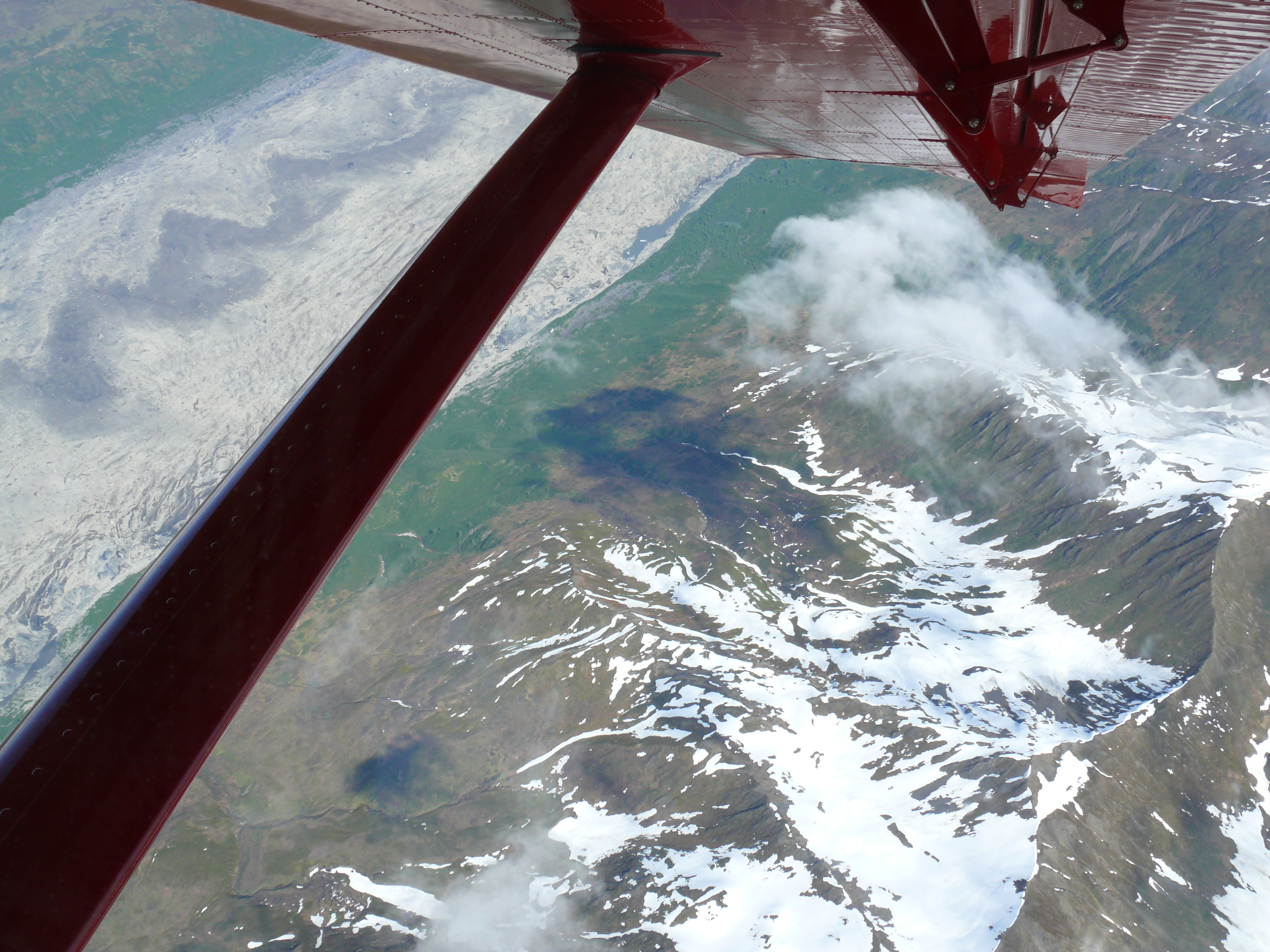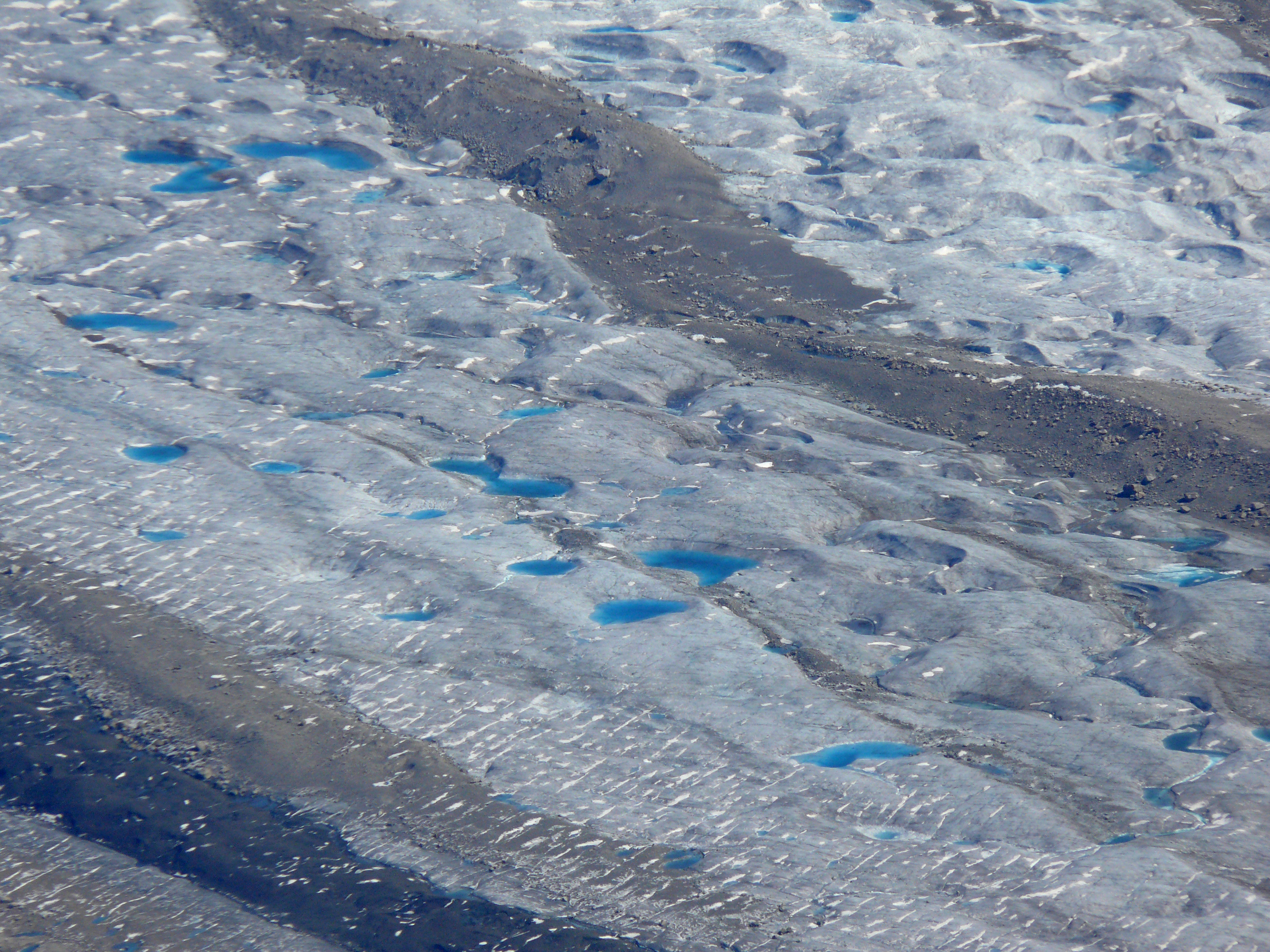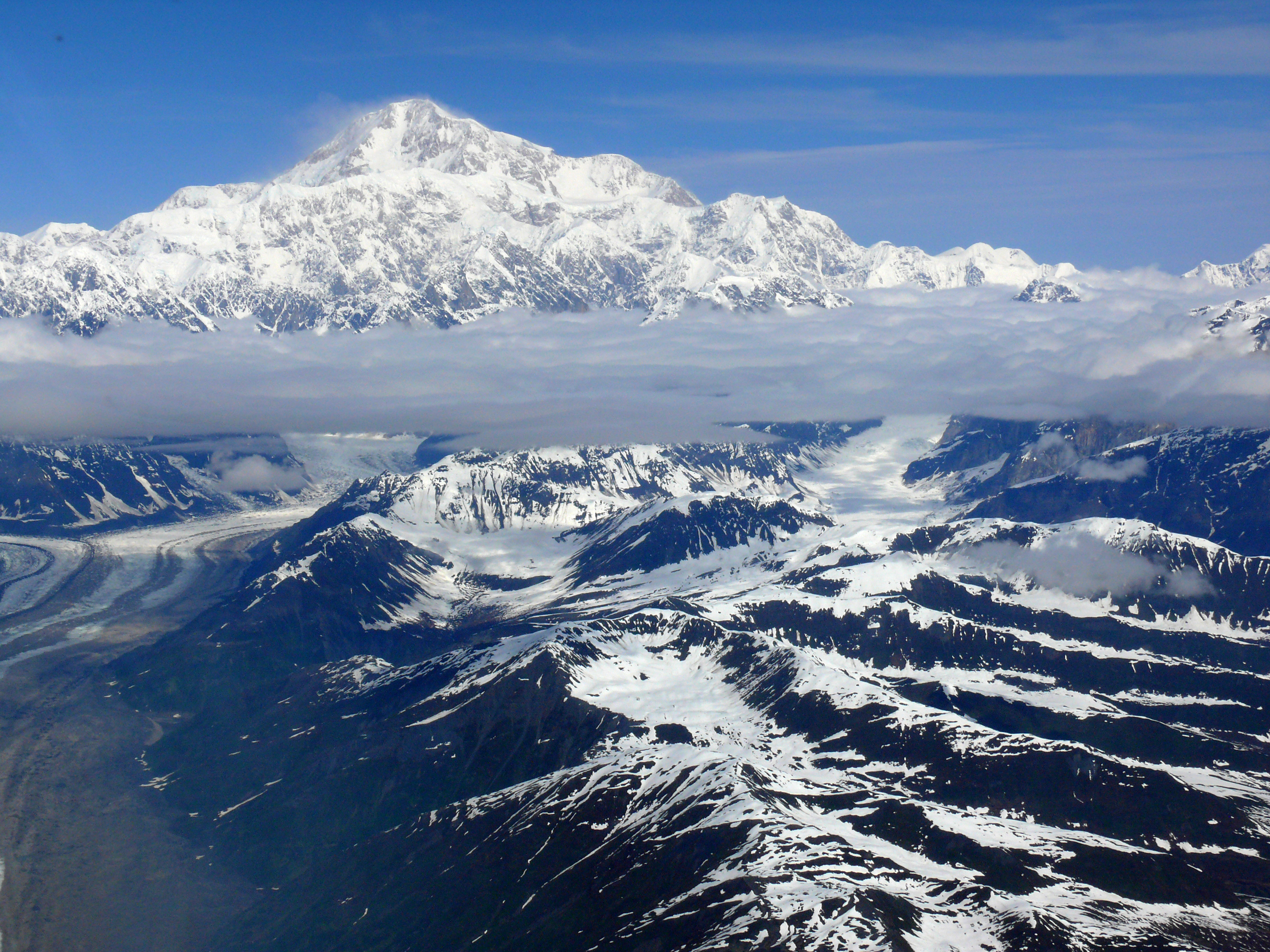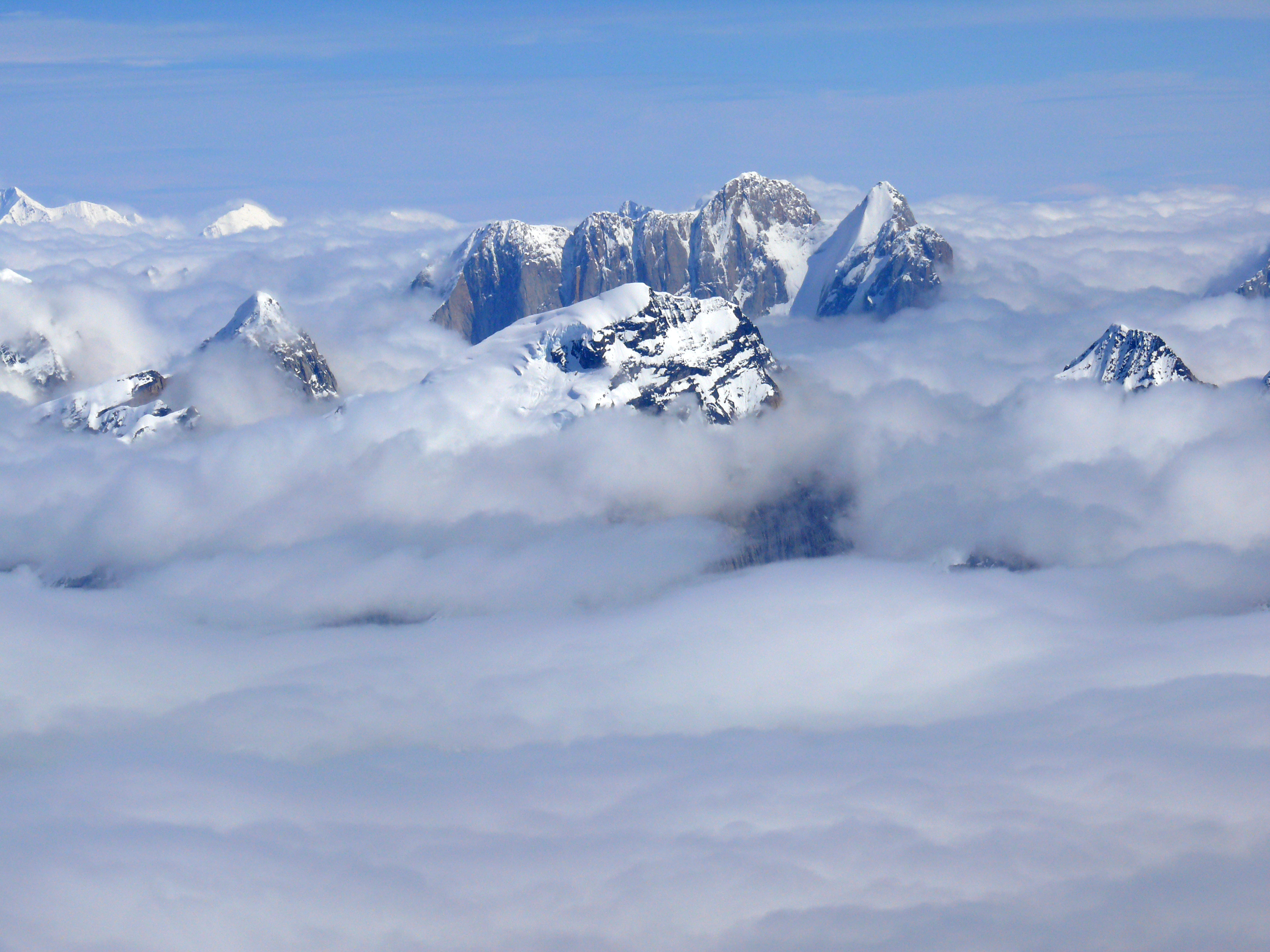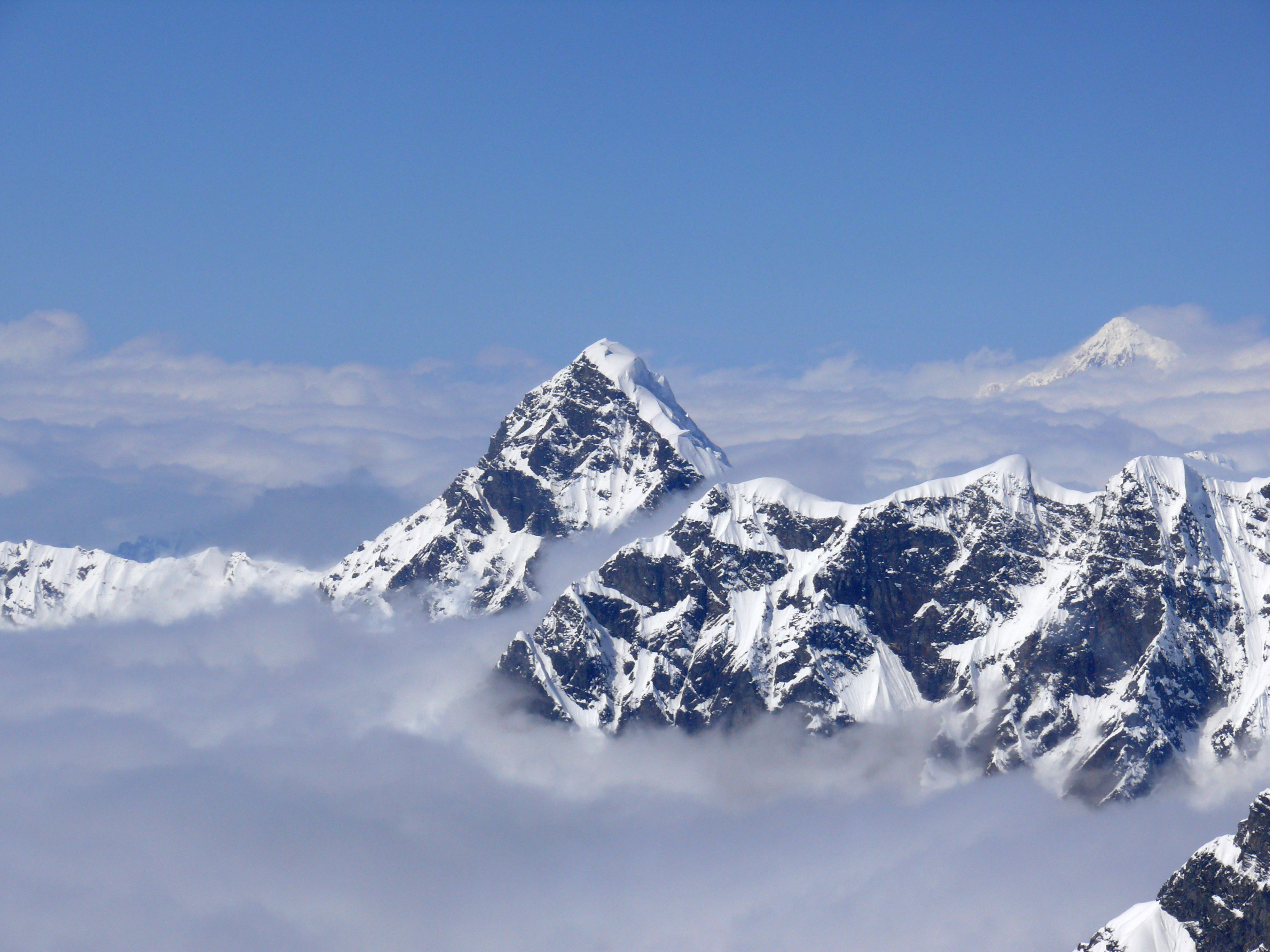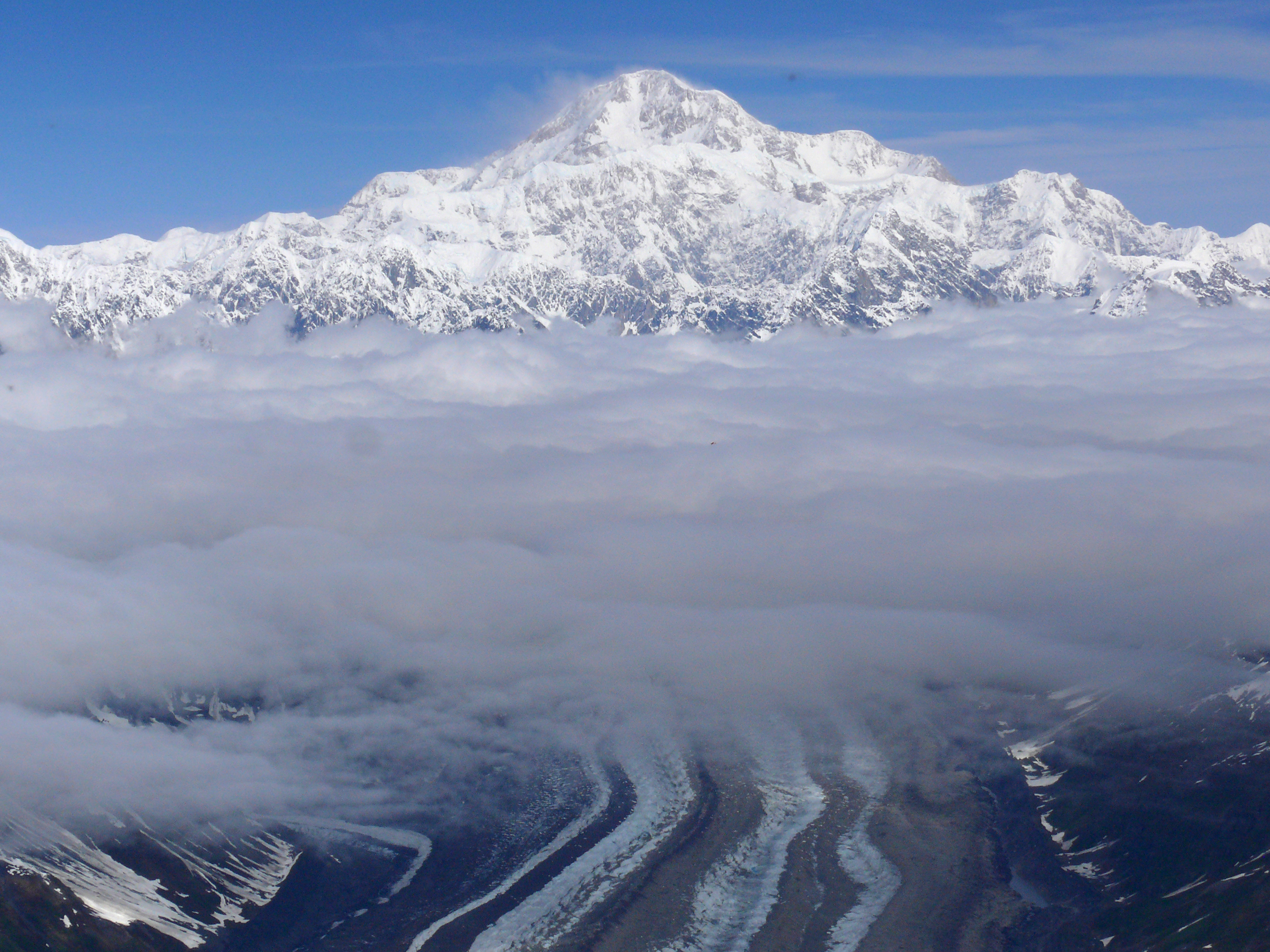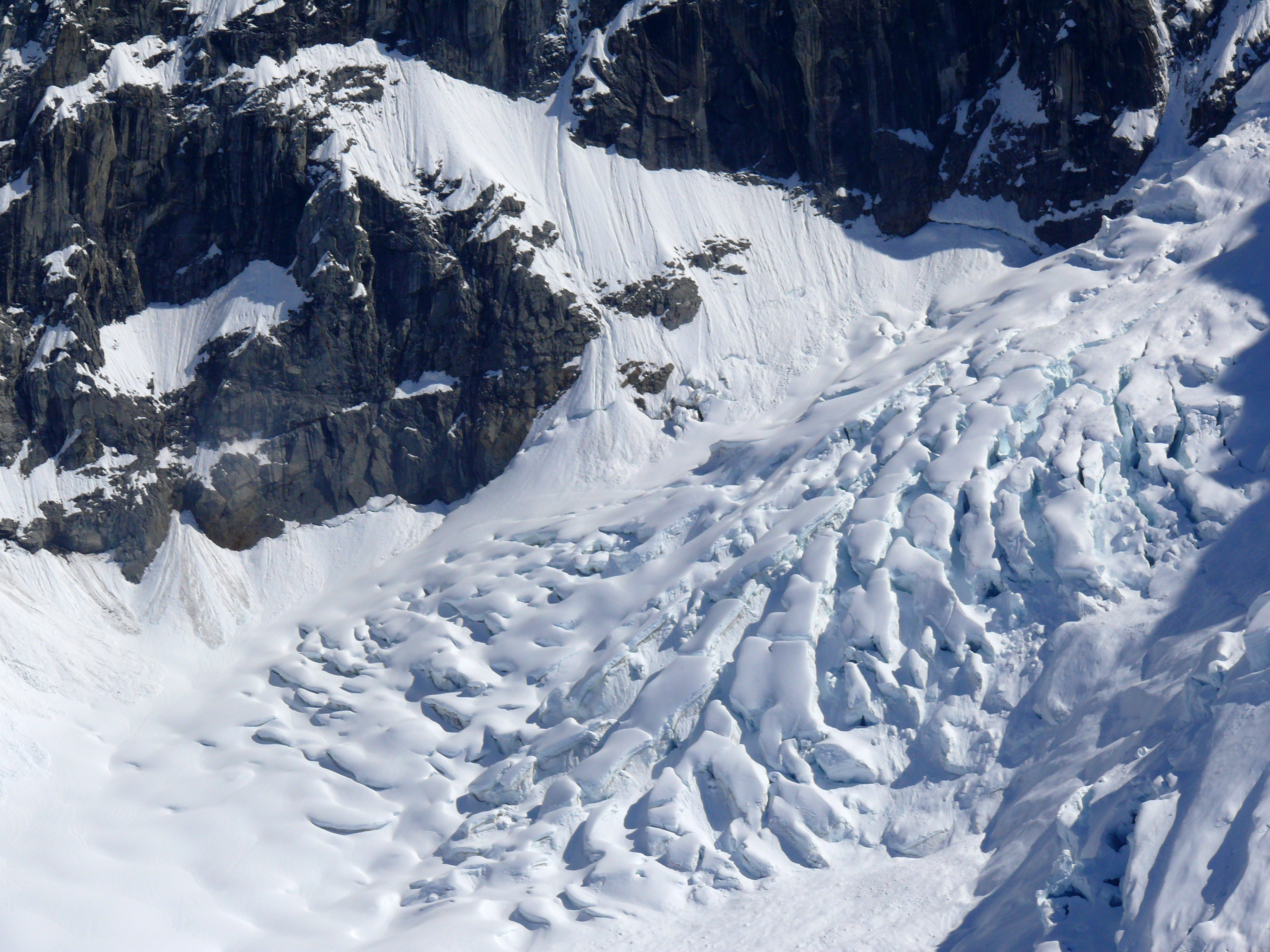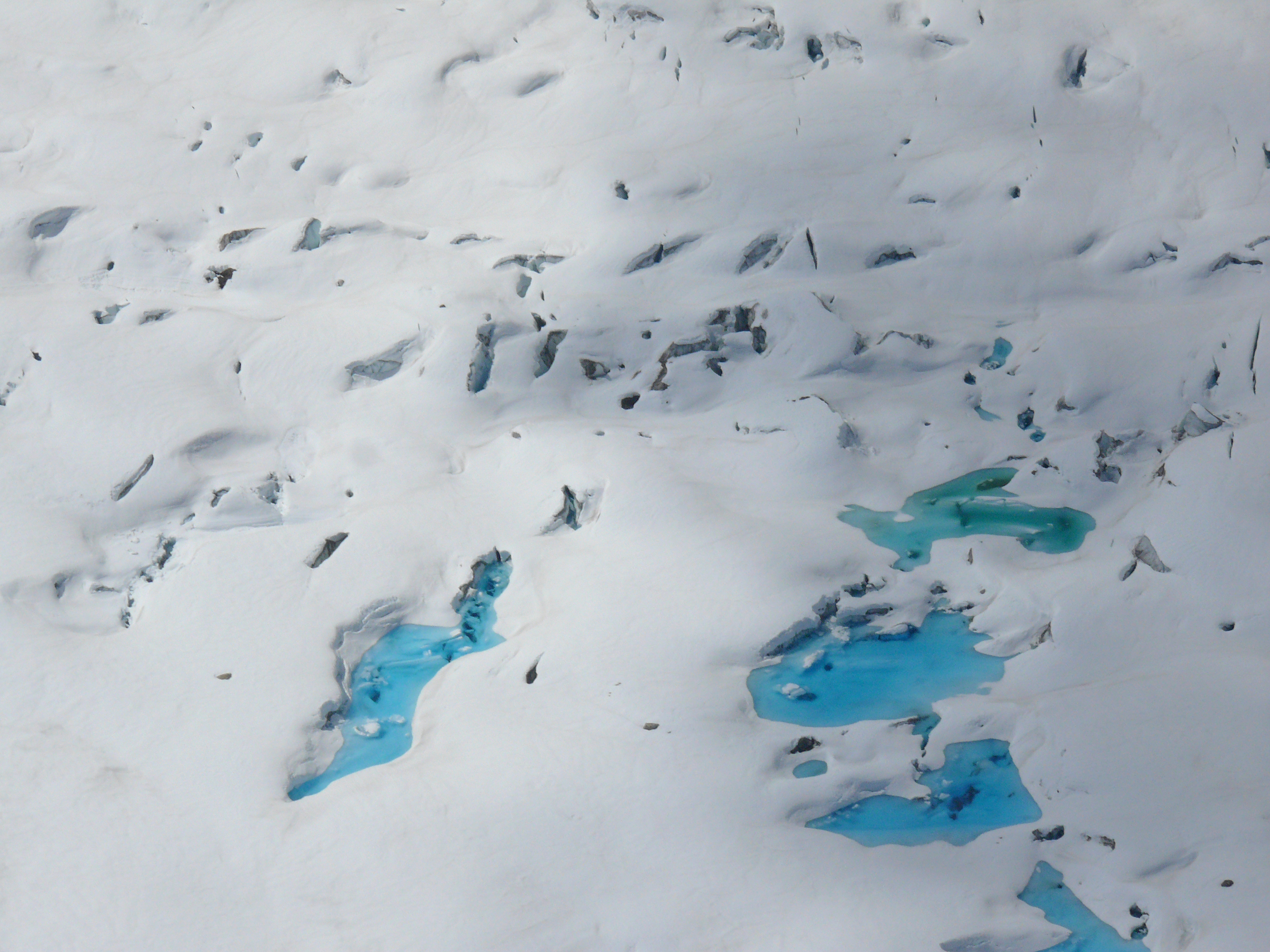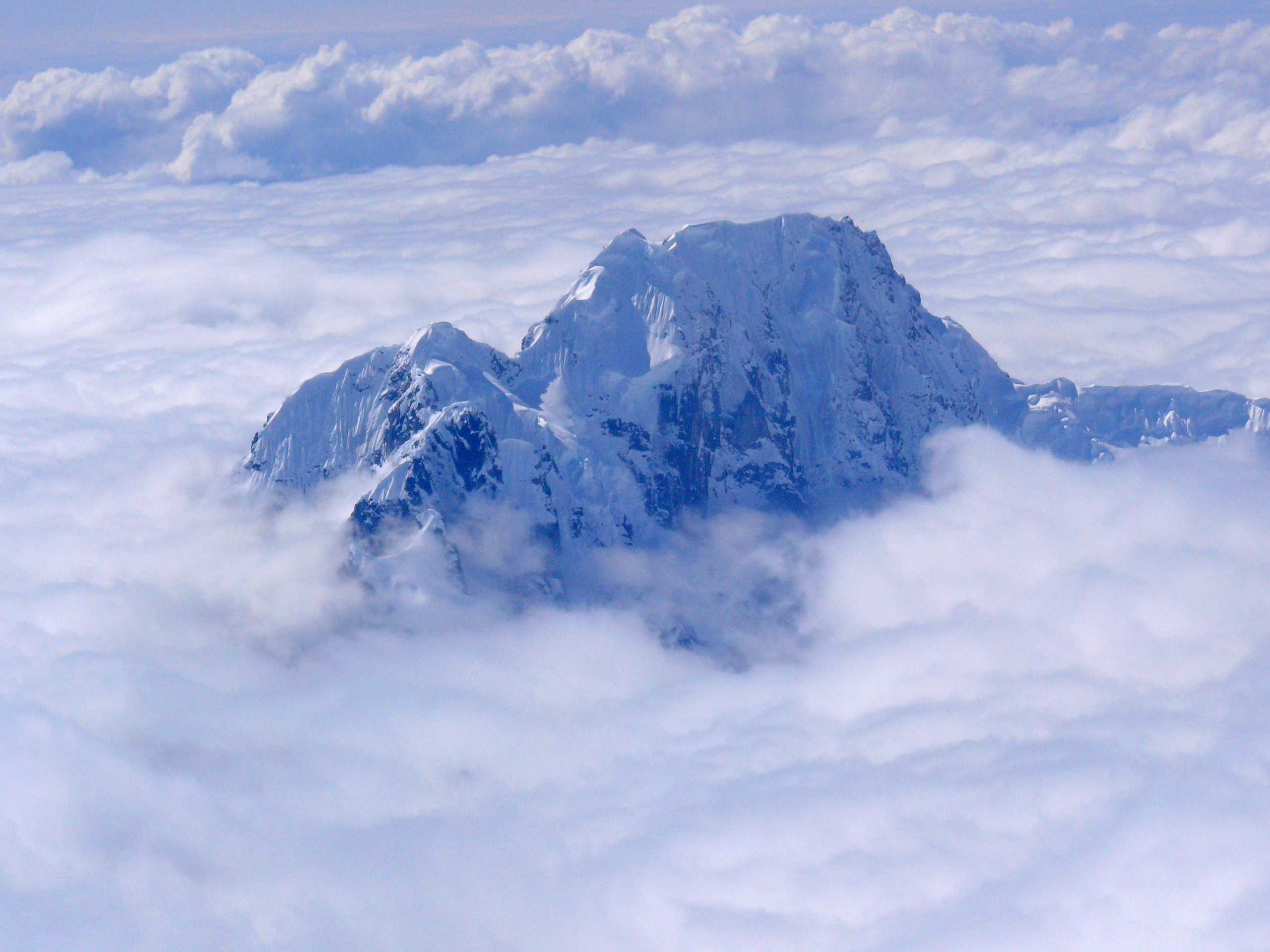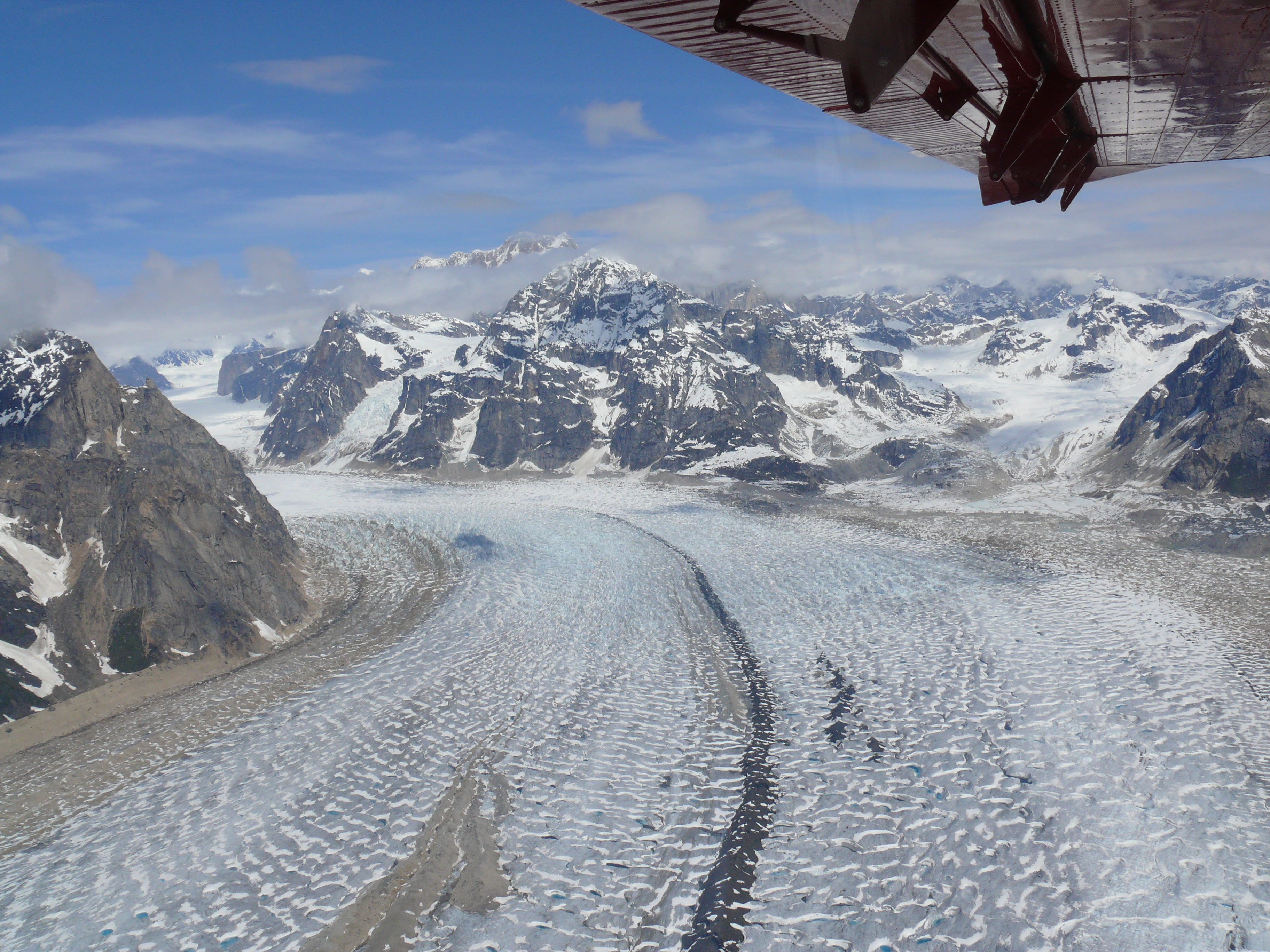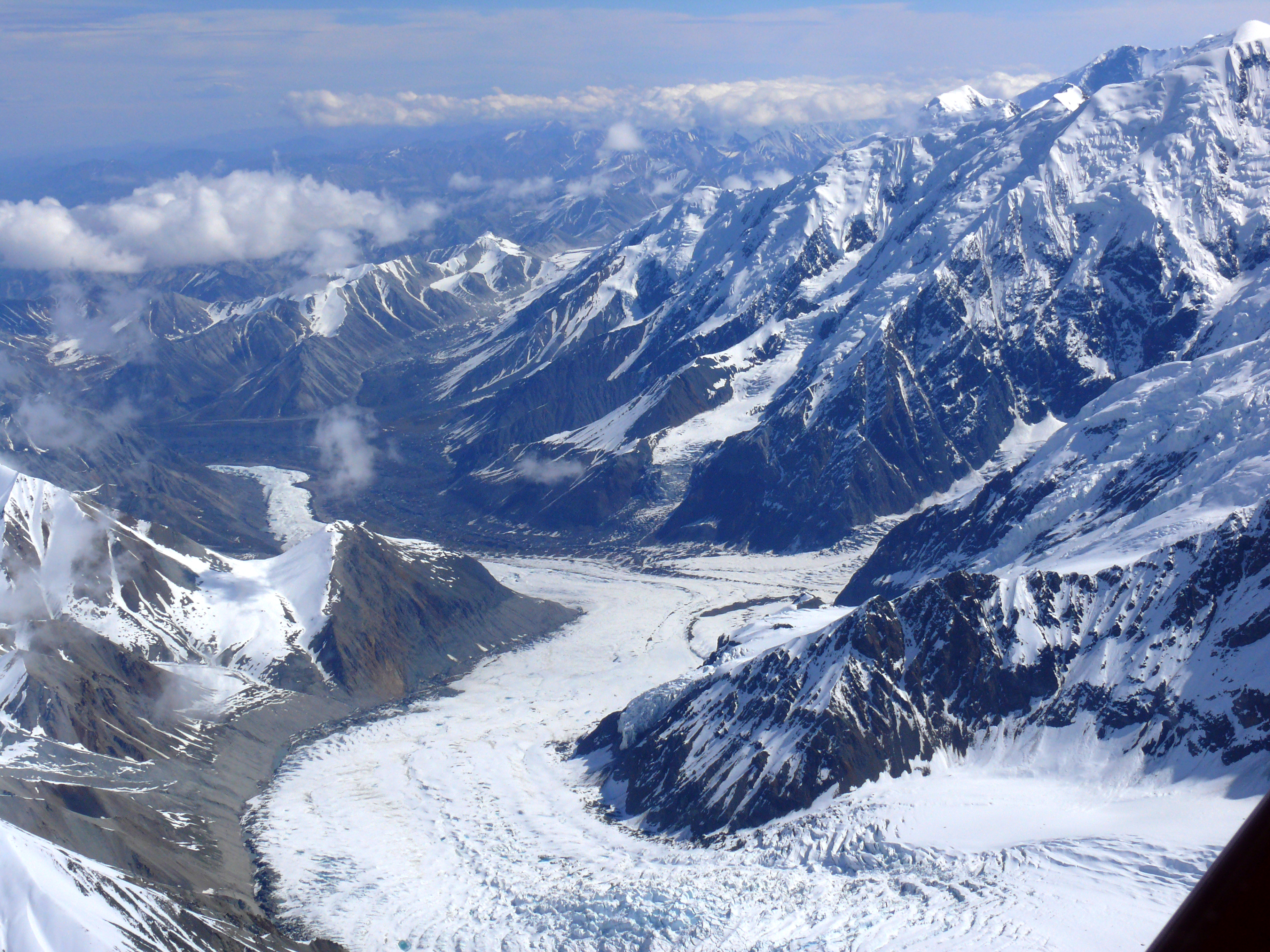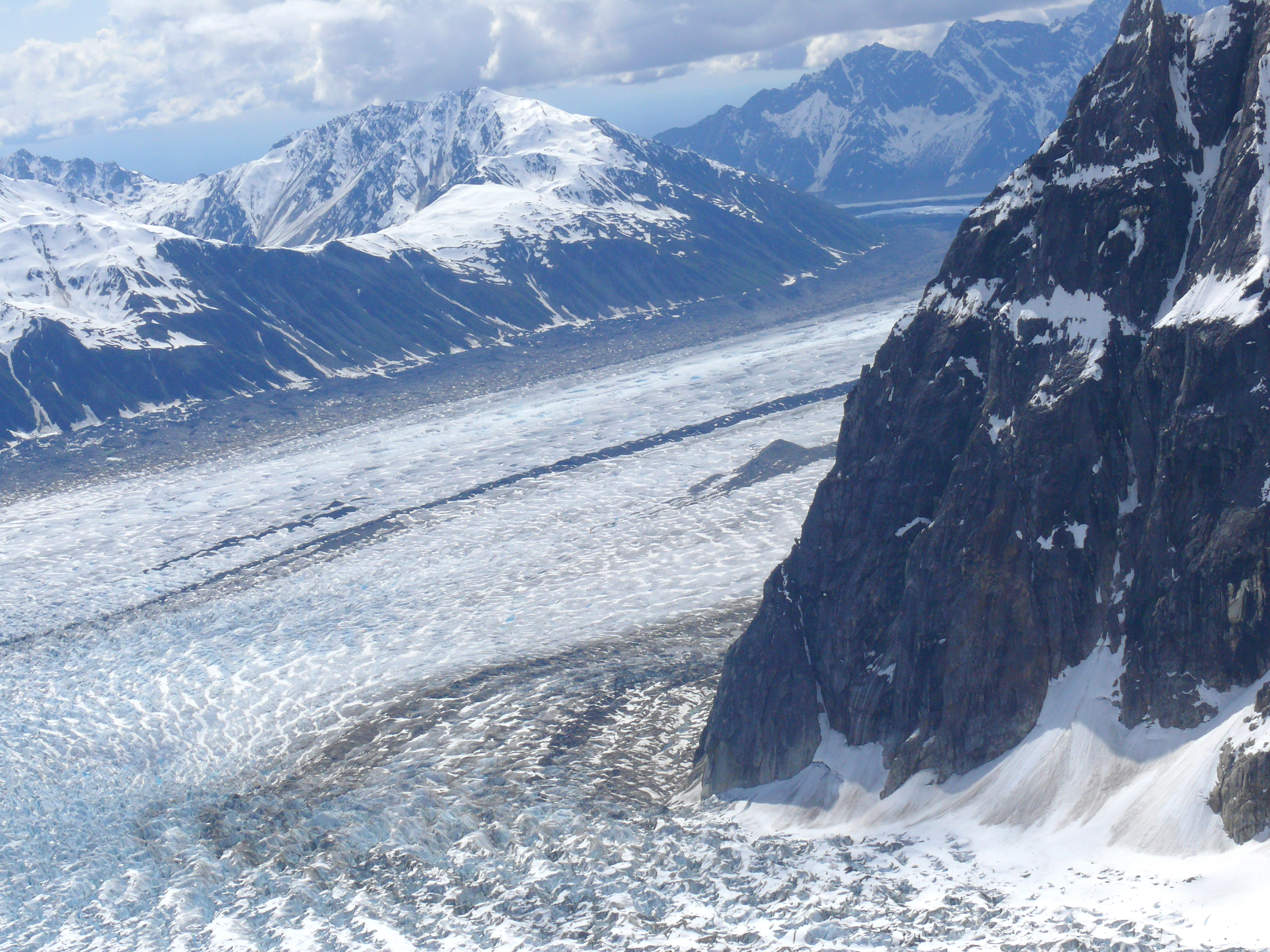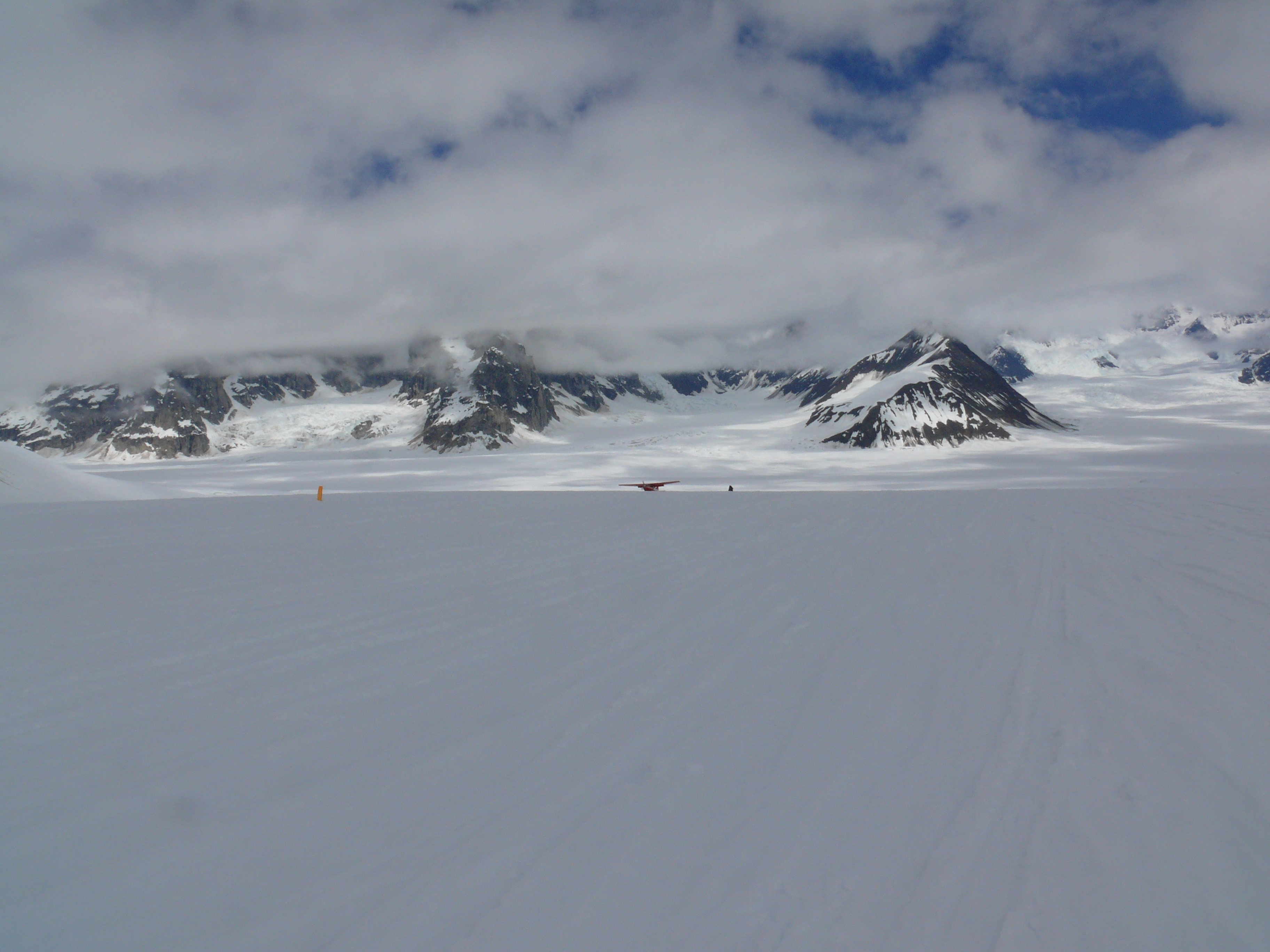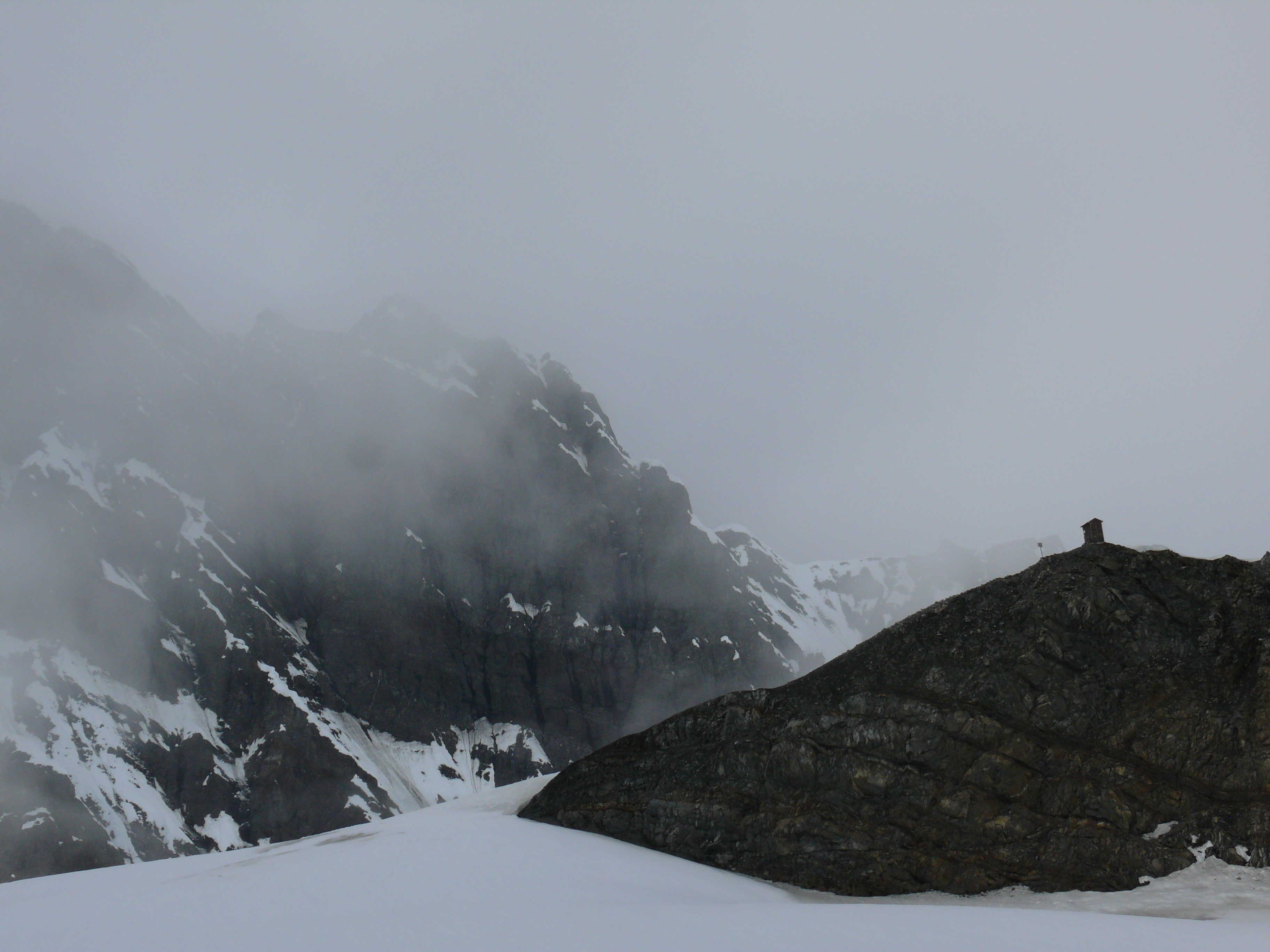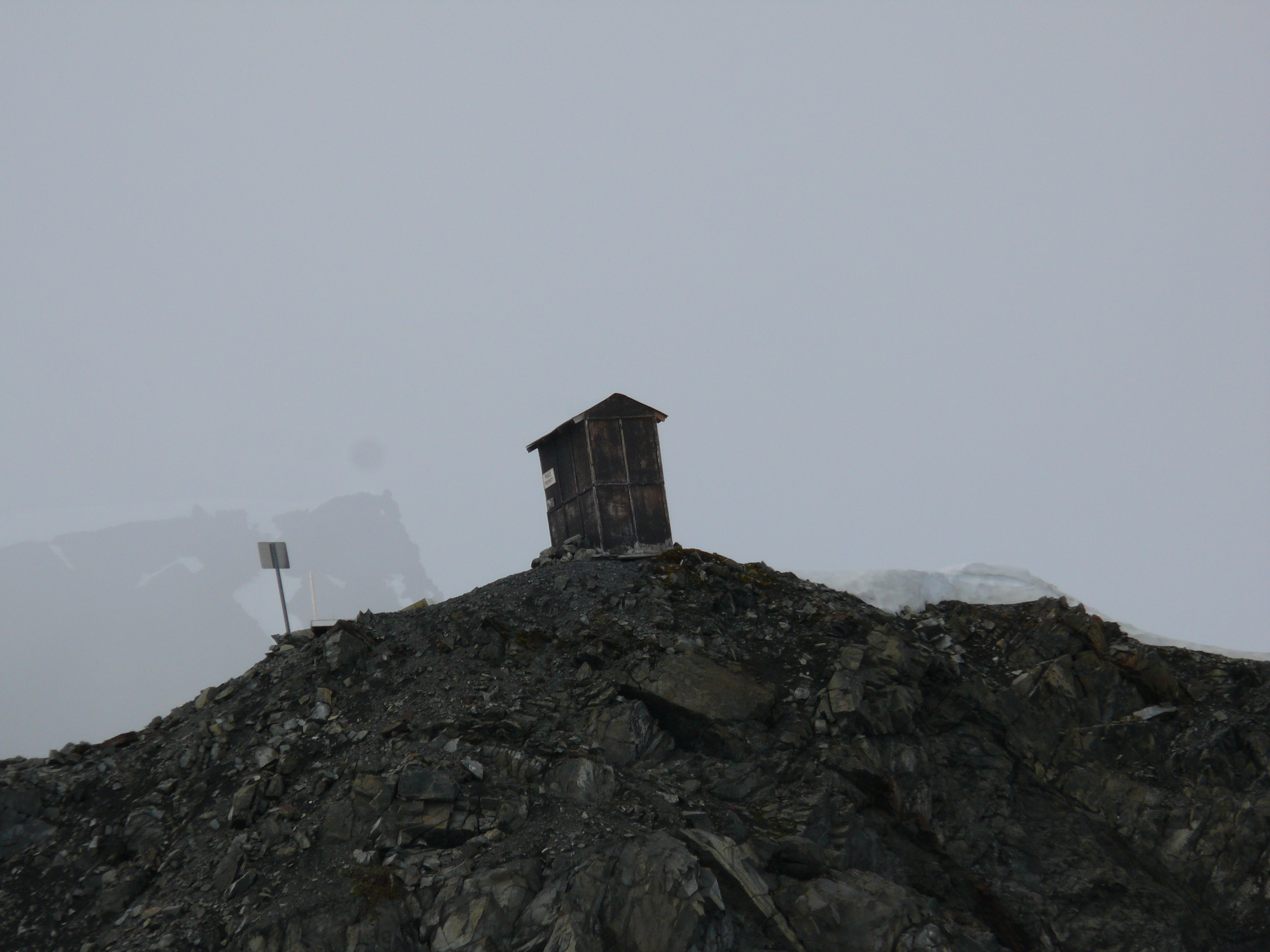 **You should like Shea Magazine on Facebook HERE!**

Jay Hood has lived in Baltimore, Maryland for the past 25 years.  He likes to travel and is an avid photographer.  His photography has been featured in several obscure and unassuming locations, such as John Ball Zoological Gardens.  He does not eat vegetables and is learning to enjoy seafood.  He strives to keep his DVR no more than 40% full.  Comfort is paramount and he is not above a little slacking.