Happy birthday to Gary Oldman.
In an announcement timed to coincide with the actor's 57th birthday today, TBS announced that it has picked up the new sitcom Sid and Nancy for twelve episodes, beginning this April. Oldman will reprise his role as zany Sid Vicious, bassist for the legendary Sex Pistols, that he first played in Alex Cox's 1986 film of the same name. No word yet on who will play Vicious' wacky girlfriend Nancy Spungen.
**You should follow Shea Magazine on Twitter HERE!**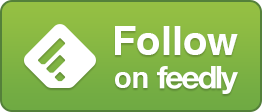 **If you liked this article you should share it!**
L.D. Stringer was born and raised in St. Paul Minnesota and graduated with honors from the University of Minnesota-Twin Cities with a degree in journalism. She lives and breathes hard news and has worked as a crime reporter for several major city newspapers in the United States and Canada, helping local authorities crack cases and bring criminals to justice.