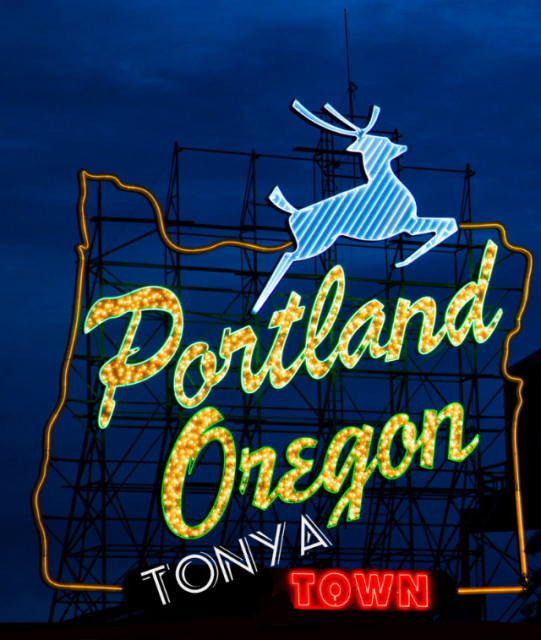 Anyone whose knowledge of Portland, Oregon comes from the television series Portlandia is likely to think of the city as being populated entirely by whimsical and finicky white people sipping gourmet coffee and riding customized bicycles to performances of Star Trek episodes in the park. Behind this media image is a much more complicated place, with a history often bleaker than any comedy sketch, but at the same time less contrived in its weirdness. Although Portlandia star Carrie Brownstein started out in the Northwest music underground, the show's popularity has accelerated the gentrification process that eventually makes counterculture unaffordable. Portlandia is like a clown mask on a crane operator knocking down the old Portland, a place I call Tonya Town.
Tonya and Her Town
Portland figure skater Tonya Harding was stripped of her national title in 1994 after the discovery of a plot led by her husband to injure the leg of her top competitor, Nancy Kerrigan. Harding and company symbolized the dark side of Portland's "dream of the nineties." Portland was, first and foremost, a frontier town where people sometimes got their way by getting rough. Named in 1845 by a founder from Portland, Maine, the label proved appropriate when the new settlement evolved into a port city with a large blue-collar sector. The term skid row comes from the skid roads used to roll timber for export. Downtown tourists can view the Shanghai tunnels where drunks were dragged against their will to serve ruthless shipping companies.
The whiteness shown on Portlandia is close to the truth. Small populations of Hispanics and Asians outnumber blacks. Settlers in the Oregon Territory restricted black migration, and the Ku Klux Klan became popular in the 1920s. Shipbuilding during World War II led to an influx of workers, many of them black, and the construction of a settlement north of town. Known as Vanport, the makeshift city flooded in 1948. In the aftermath, discrimination hindered blacks looking for jobs and housing in Portland. Half of them left. An exposé by The Oregonian in 1990 ended bank redlining, resulting in urban renewal that benefited some blacks while pushing others to outlying neighborhoods. Within months of my arrival in 1988, three white supremacists killed an Ethiopian student in a road rage incident. One of them had sung for a local punk band.
The Kingsmen had Portland's first Top 40 hit with "Louie Louie" in 1963 and enjoyed a few years of glory. The Oregon Liquor Control Commission finally allowed alcohol to be served at music venues in 1972. Radio station KGON began sponsoring cheap concerts by hot new touring bands, though the Ramones soon disappeared from the playlist while Tom Petty stayed. No Portland act cracked the Top 40 for sixteen years until Quarterflash released "Harden My Heart" in 1981. Their success was short-lived. Nu Shooz, Dan Reed Network, and the U-Krew briefly replaced them on the charts.
Sixties rockers Paul Revere and the Raiders became more successful after leaving Portland for Los Angeles. Even the Wipers, the first local punk-inspired band to make a record, could only get national distribution by temporarily relocating to New York. Nightclubs opened and quickly closed in the early 1980s. But the low cost of living, combined with the isolation of the pre-Internet age, led to some unique music. Albums by Poison Idea, the Neo Boys, and the Rats have recently been reissued, and their songs have been covered by newer groups. This pioneering era is documented in Northwest Passage.
By the time I got to Portland, it had a stable punk venue, Satyricon. Opened in 1984, this windowless bar in sketchy Chinatown started out booking local bands, and within a few years became a favorite on the touring circuit. In addition to loud rock and roll, the club hosted experimental music, poetry readings, and Berlin-style cabarets. Artists including the Pander Brothers painted twisted murals behind the stage. Any given night could be the time of your life, or the time a doorman decided to sneak out with the proceeds of your gig and score some heroin. A nearby grocery, Sav-Mor Grub, sold syringes until the store mysteriously blew up early one morning.
The bombing was never solved, but some suspected Larry Hurwitz, owner of a concert hall across the street called Starry Night. Starting in 1982, "Scary Fright" booked medium-level touring acts along with popular locals. The club earned a reputation for underpayment of bands and overcrowding. When publicist Tim Moreau disappeared in the middle of a 1990 ticket counterfeiting scandal, speculation centered on Hurwitz but evidence was lacking. He soon sold the club and moved to Vietnam, but seven years later he was extradited for tax evasion. With Hurwitz behind bars, the tips started coming. His former soundman finally confessed to grabbing Moreau in the hallway while Scary Larry strangled him with speaker wire.
Along with amateur gangsters, hucksters were another holdover from the Wild West. Don Owen operated Pacific Northwest Wrestling for fifty years and counted Jesse Ventura and Roddy Piper among his clients. Wipers leader Greg Sage started out as a guitarist for Beauregarde, one of the first wrestlers to incorporate rock music into his act. Furniture and appliance salesman Tom Peterson, who sponsored the Portland Wrestling television show, was known for late-night commercials where he knocked on the screen and urged viewers to "Wake up!" After his ill-advised purchase of Stereo Super Stores, he went bankrupt, then added his wife's name and returned a year later as Tom Peterson & Gloria's Too. In another series of oddball advertisements, car dealer Scott Thomason warned, "If you don't come see me today, I can't save you any money." Eventually the Washington state attorney general went after him for bait-and-switch tactics.
Portland had a population of 373,628 in 1950, which had declined to 366,383 by 1980. But the Pacific Northwest's days as a backwater were soon over. By the time I showed up, Tonya Town was well on its way to becoming Portlandia.
The Sculpting of Portlandia
Jack Ohman, political cartoonist for The Oregonian, refers to former mayor Bud Clark as the first Portlandian. A tavern owner with a handlebar mustache, Clark had been photographed flashing a statue for a promotional poster captioned EXPOSE YOURSELF TO ART. He commuted by bicycle and called himself a born-again pagan. In 1983, the incumbent mayor was Frank Ivancie, a conservative former city commissioner. That winter, a poll showed Clark trailing by 35 percent, but a grassroots campaign against his overconfident opponent led to a convincing victory in the spring.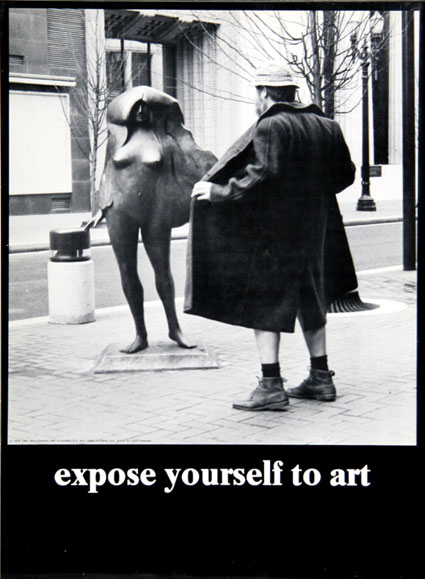 Clark had taken out a large loan on his house. His musician employee, Billy Hults, organized local bands for an inaugural benefit that got national press and became the annual Mayor's Ball. But no single person can be credited with inventing Portlandia as a mindset. In ways, it was there all along. Despite the city's tough surface, its abundant trees and mild climate attracted hippies, who helped found such institutions as the Music Millennium record store and the Saturday Market crafts fair. The Oregon Supreme Court ruled in 1982 that the state constitution protected strip clubs as a form of free speech. Later that decade, the hops grown in nearby Willamette Valley helped make Portland home to some of America's first brewpubs.
Portland's early counterculture only inspired small-scale migration. The masses began showing up for the expanding job market of the 1980s, led by Intel and Nike. Californians paying outrageous mortgages realized that their money could buy a lot more in Portland. Seattle, which had been hit hard by layoffs at Boeing in the early 1970s, also started attracting newcomers with the rise of Microsoft and Starbucks. By 1991, Seattle's music scene had become world famous thanks to grunge, a vague term applied to any band that combined punk and classic rock. Formerly obscure local musicians became superstars with Nirvana, Pearl Jam, and many other groups. The media declared Seattle the trendy place to be.
Sub Pop, the Seattle record label that first signed Nirvana, failed to break any of the grunge bands that had been popping up in Portland. Everclear, led by San Francisco transplant Art Alexakis, made an album for a local label in 1993 and later went platinum with Capitol Records. Capitol also signed the Dandy Warhols, whose Britpop-inspired sound would find a larger audience overseas. Some musicians resented the careerism of Everclear and the Dandys, but time had left most of the older acts behind. One exception was Dead Moon, who took Portland garage punk around the world. Satyricon owner George Touhouliotis recalled in Willamette Week, "I thought then the place lost some of the uniqueness and the edge."
The all-ages X-Ray Café opened in 1990, and in many ways was the polar opposite of Satyricon. It hosted some of the same bands, but also featured a schizophrenic Elvis impersonator, a spanking evangelist, and even a weekly sewing circle. In its four years of existence, the club saw a lot of slow Saturday nights, but it helped put Portland on the map as a playground for the whimsical. Tres Shannon, one of the owners, found greater success in 2003 with Voodoo Doughnut. That year, actor-musician Fred Armisen invited Carrie Brownstein to a Saturday Night Live after-party while her band, Sleater-Kinney, was in New York for a concert. They began working on Internet comedy sketches under the name ThunderAnt.
Grunge started to fade in the late 1990s. Elliott Smith, while playing in the rock band Heatmiser, recorded the first of his downcast, mostly acoustic solo albums in 1994. He signed with DreamWorks after appearing on the soundtrack of Gus Van Sant's movie Good Will Hunting, abandoning Portland for New York in the process. In 2001, Sub Pop finally hit pay dirt in Portland with the laid-back Shins. Later on, albums by the Decemberists and Modest Mouse topped the charts as quiet became the new loud. On a smaller scale, the Exploding Hearts introduced a new generation to power pop before three members died in a 2003 van wreck.
Portlandia, named for a statue above the entrance to a decaying downtown administrative building, went on the air in 2011. Portland-based advertising agency Weiden + Kennedy, best known for the Nike slogan Just Do It, incorporated the show's whimsy into tourism campaigns. CNNMoney listed Oregon as the number one destination among people who moved from one state to another in 2013. "Young professionals and retirees are drawn to amenities, including public transit, green space, and the local arts and entertainment scene," said UCLA economist Michael Stoll. The population, which surpassed 400,000 in the 1980s and 500,000 the next decade, reached 600,000 in 2012. Another 100,000 new residents are expected by 2030.
Put a Burden on It
In a 1971 television interview, Oregon Governor Tom McCall recommended that tourists visit often but not stay. McCall ironically was from Massachusetts, and Tonya Town icons such as Greg Sage and George Touhouliotis were also born elsewhere. Although native Portlanders are a minority, some longtime residents object to newcomers imitating Portlandia stereotypes or trying to create a new Southern California. When the cost of living rises, many artists and small businesses that helped make the city unique are adversely affected. Anytime a functional older building is torn down for a project subsidized by the Portland Development Commission, its replacement will be less affordable. Median rents have increased faster than average for several years in what has become one of the country's tightest markets.
Needing a change of scenery in 2000, I left Portland for Seattle. Fourteen years later, Seattle had become overrun by ugly new apartment complexes, chain stores, and traffic jams. Independent nightclubs had been driven out of central neighborhoods by the price of real estate. In my last few visits to Portland, I had noticed a lot of construction, but better mass transit and more small businesses. I finally decided to return. Portland today looks a lot like Seattle did in 2000, so its leaders should look north for a warning about the future.
Portlandia ignores the city's past and large sections of its present. As a result, the show is no more definitive than Steve Martin's satire L.A. Story. What film noir is to Los Angeles, the first two Gus Van Sant movies are to Portland. Mala Noche takes place partly at Satyricon and an artists' flophouse called the Lawn, later converted to condominiums. The rail yard and cheap hotel in Drugstore Cowboy gave way to the upscale Pearl District. Van Sant started out recording sound for former Portland director Penny Allen, whose 1978 movie Property foreshadowed Portlandia's neurotic characters along with the gentrification crisis.
George Touhouliotis sold Satyricon in 2003. It became a dance club called Icon, then an all-ages venue with the old name, but without the great jukebox and stage murals. When a nonprofit housing organization bought the building in 2010 and announced its demolition, old-timers booked a series of final shows. Concert and interview footage is included in the documentary Madness and Glory. Satyricon and many other lost Portland hangouts set the scene for memoirs by former band manager Sharon E. Cathcart (You Had to Be There) and stripper-musician Viva Las Vegas (Magic Gardens).
Though I admit to watching every episode of Portlandia, and occasionally even laughing, I miss the good things about Tonya Town. A bumper sticker occasionally seen around Portland reads FRED AND TOODY NOT FRED AND CARRIE. Sometimes I want to put in a DVD and see Fred and Toody Cole from Dead Moon onscreen, standing behind the counter at their Wild West guitar store Tombstone Music, receiving a surprise visit from a certain disgraced skater. I may be stuck living in Portlandia, but Tonya Town would be a better show.
**You should follow Shea Magazine on Twitter HERE!**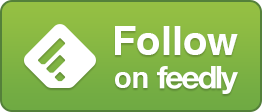 **If you liked this article you should share it!**

Raised by East Coast parents in the Midwest, Ben Easher has been in the Northwest since 1988. He currently lives in Portland, and still plays guitar and drums. (Photograph by Holly Homan.)