Brent Short has released a new collection of poems entitled The Properties of Light and it's fantastic. For more than twenty years Short has quietly been going about the business of becoming one of America's finest poets, honing and refining his craft. You won't hear his name mentioned in the same breath as Robert Hass or John Ashberry, but I'd suggest his work is every bit as good. Like one of his heroes, Thomas Merton, the Catholic monk who penned the landmark autobiography The Seven Story Mountain back in 1946, Short seems content to humbly continue his efforts out of the limelight. Short has previously published in a wide array of magazines and journals including Sojourners, Inklings, Eads Bridge Literary Review, Tar River Poetry and Sandhill Review, to name but a few, so it's not as if he's entirely unknown to the public, but with the publication of The Properties of Light, I expect that Short will find a large audience of new admirers.
Last year, Short released a long poem called "Detective Work" that reads like a kind metaphysical crime novel that might have been co-written by T.S. Elliot and Jim Thompson. (To read the full poem go HERE.)
Picture an ugly story getting uglier,
the sameness of the same
as it comes screeching to a halt,
every dread and desire
gaining the upper hand,
an unmanaged impulse,
an exhilarating game,
an infliction and release of pain,
a glee in one's handiwork,
in thrall, an action painting
setting forth
the most drastic of terms,
what the artist is bringing
into the real world—
something to remember him by.
Short's style is indeed a memorable calling card, a fine blend of the accessible and the just slightly out of reach that stirs the emotions via the intellect. Short's new collection continues his habit of walking an interesting tightrope between ethereal philosophical pieces and smaller-in-scope slices of life, fusing a spiritual search for the divine with the hard facts of the day-to-day. Rather than feeling uneven, the contrasting styles of poems in The Properties of Light feel like interlocking halves of a poetic yin and yang where mankind remains hopelessly earthbound, weighted with heavy chains, and yet simultaneously a moment from angelic flight, shrugging off the worries of the mortal coil, transcending space and time.
The long poem that leads off the collection is the eponymous one, "The Properties of Light," a meditation on all things light and dark, life and death that again will remind readers of T.S. Elliot with its mystical quality.
Pitcher on
kitchen table,
water filled/
light passing though,
caught buoyant/
oblique sun
bent through
perspiring glass,
radiant, liquid,
drinkable.
The contained
overwhelming
the container
remaining measureless.
There's not a single word that has been wasted or thrown down without careful consideration in this collection. Short crafts evocative sequences that land well on the ears with a measured and musical pace. Of the shorter poems in the collection my favorite is "Out My Window as a Boy," which manages to somehow encapsulate all the magical wonder of childhood in the space of eighteen lines.
Out My Window as a Boy
Across the mantle of night sky,
a meteor burned in an earthward arc,
a sparkling ball of gold dust
extending out into a plume of rosy flame—
a blaze making and marking
its unforgettable sign;
its imprint blotting out a whole,
far-flung mosaic of sweet stars.
In silence, with my fingertips
pressed against the windowpane,
for a moment, there was no time, no distance.
My room filled with an amber glow,
all around me, so clear and pure
you could bathe in it.
Everywhere I turned I faced the light.
The meteor passed over the horizon,
and the stars returned to me—
in the darkness, in my room, a boy.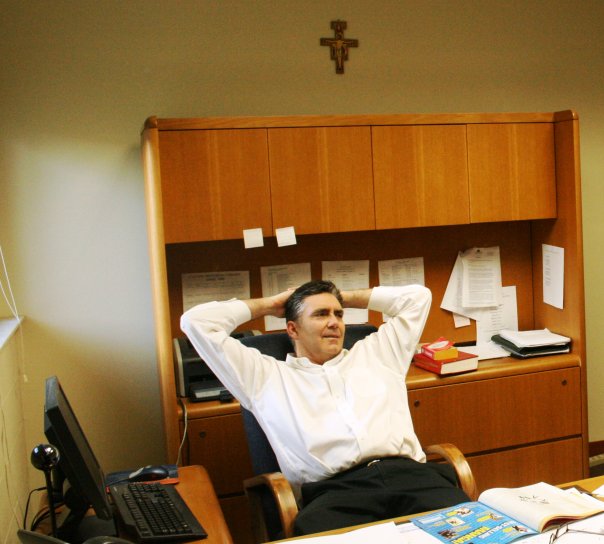 Short in his office at St. Leo University where he is the Director of Library Services
For now The Properties of Light is available only in book form, and I urge you to pick up a copy for indeed there is great value in these pages far in excess of the minuscule $6 cost. But not to worry those of you who rely on your Kindles, a digital version of the collection will also soon be available. In whatever medium the book appears, I'm giving it an A+ rating.
For a copy of The Properties of Light
send a check for $6 made out to "Green Rabbit Press"
and your mailing address to:
Green Rabbit Press
Professional Writing Program
Saint Leo University
Saint Leo, FL, 33574-6665
Or send $6 through PayPal to: brentshort@netscape.net
**To follow Shea Magazine on Facebook go HERE!**
**To follow Shea Magazine on Twitter go HERE!**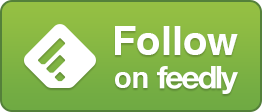 **If you liked this article you should share it!**

Tony Shea is based in New York, having recently moved from Los Angeles after more than a decade on the sunny coast. His short films have won numerous awards and screened at major festivals around the world including Comic-Con. As a musician, he is the lead singer for Los Angeles rock n' roll band Candygram For Mongo (C4M) candygramformongo.com who has been a featured artist on Clear Channel Radio's Discover New Music Program and whose songs have been heard on Battlestar Gallactica (Syfy Channel) and Unhitched (Fox) among other shows and films.