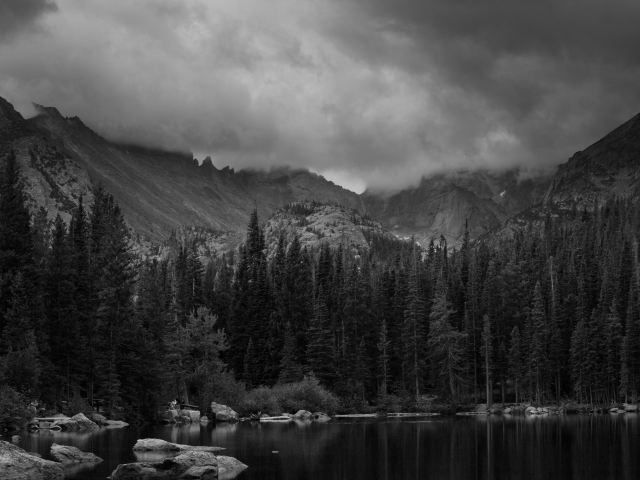 It was our last day in Rocky Mountain National Park. The morning started with an ominous overcast sky. At 9.450 feet, the day was cool, perfect for a hike. We parked at the end of the road to take a short stroll. The number of people was commensurate with the distance from the trail-head. We sat awhile and watched the rugged peaks surrounding Bear Lake disappear as the clouds rolled over them.
Subscribe to the Shea Magazine RSS Feed via Feedly

Jay Hood has lived in Baltimore, Maryland for the past 25 years.  He likes to travel and is an avid photographer.  His photography has been featured in several obscure and unassuming locations, such as John Ball Zoological Gardens.  He does not eat vegetables and is learning to enjoy seafood.  He strives to keep his DVR no more than 40% full.  Comfort is paramount and he is not above a little slacking.