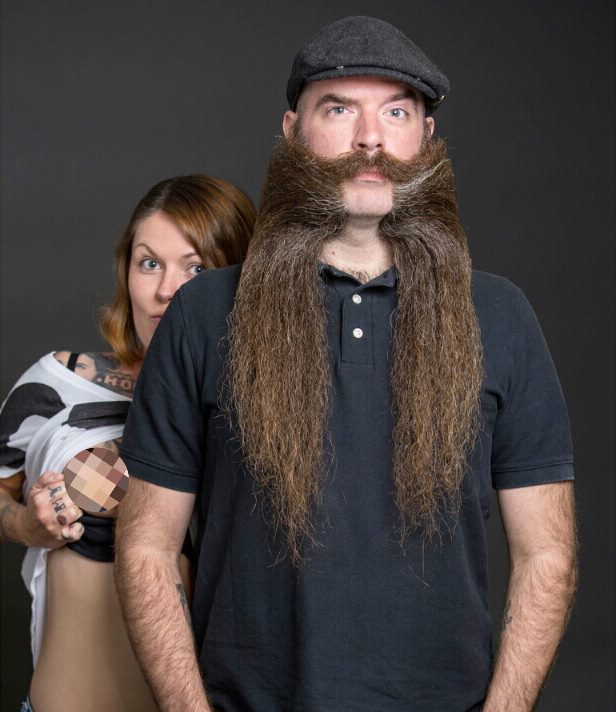 This week we're beginning a new feature called What People Say where we reveal things we've overheard during our travels, as well as the answers to embarrassing questions, and irate monologues, and just other random things that we hereby record in the great history book of all things. Fresh from his most recent "Crowd Favorite" win at the bearding competition in Sacramento over the weekend, competitive bearding superstar Nate Johnson shares What People Say – about his beard. TS
Top 10 Beard Compliments I've received:
10. WOAH!
9. I'm going to grow one like that when I grow up!
8. Wow, you certainly beat Magnum…
7. I WISH I could grow a beard like that!
6. That's more epic that 300, bro!
5. That is pure sex.
4. I bet your "p' quotient" has quadrupled since you grew that thing.
3. That shit is BEAST!
2. Your beard is majestic…like a unicorn, or an eagle!
And the top favorite quote I've gotten so far…
1. WOW! Yours is bigger than my boyfriend's!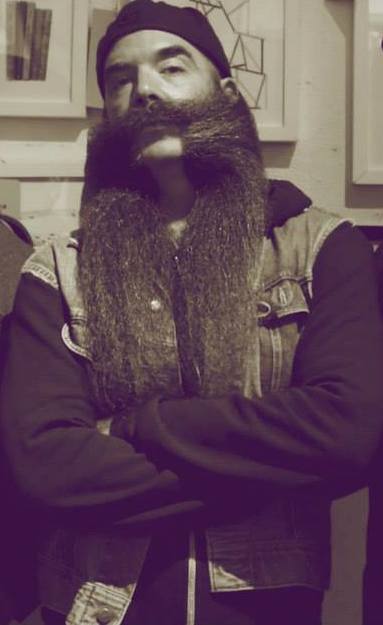 Answers to the 10 Most Frequent Beard Questions I'm asked (without providing the questions):
Yes, it's real
3 years
18 inches.
No, you can't touch it.
Because I'm a man and I can.
Yes, they are hairy and heavy too.
No, it's not a moustache. It's chops.
Easy, just wash and condition daily.
Yeah, it does get me a little more than before.
Yeah, they LOVE it!
You can connect with Nate at the Los Angeles Facial Hair Society on Facebook.
**You should follow Shea Magazine on Twitter HERE!**

Nate "Chops" Johnson currently holds more than a dozen competitive bearding titles, including 6, 1st place victories, and 2 for Best In Show. He lives in Los Angeles, and enjoys Pabst Blue Ribbon beer.