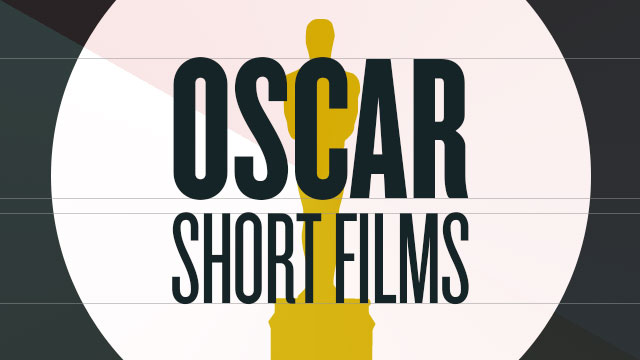 I find it hard to rank the Oscar Nominated Short films in the live action category. Between each short, a parade of talking heads ranging from Steve McQueen (12 Years a Slave) to Matthew Modine expounded upon how it is the job of the short film to serve a story by getting to the root of what the writer had to say. I can totally respect what each of the writers had to say in these shorts. The topics, such as spousal abuse and war crimes in Africa, definitely warrant attention. The short format brought that attention without making a completely depressing two hour film. But what we were left with, at least in the format of seeing all the Oscar Nominated short films at once, was just one depressing short after another with a final break for levity at the end.
Aquel No Era Yo (That Wasn't Me) by Esteban Crespo, Avant Que De Tout Perdre (Just before Losing Everything) by Xavier Legrand and Alexandre Gavras and Helium by Anders Walter and Kim Magnusson were all well written, well produced and beautifully filmed. They could just as easily have been big budget block busters. Each told a tight story filled with emotion and tension. But each was just overly serious. Perhaps if each was seen individually, they might stand out. In one sitting though, they just became overly dense and heavy.
5. Aquel No Era Yo (That Wasn't Me)
This was well done, but you knew from the very beginning how this was going to end up. If not exactly, you just knew that this was going to be bleak.
4. Helium
The sense of magic in the story told by the janitor was wonderful. But ultimately, this was just a bit heavy.
3. The Voorman Problem
Having Martin Freeman will certainly help the chances of this Oscar Nominated short in the live action category. Sherlock is generating a lot of buzz, so attaching Freeman to this short can only help its stature. Voorman believes he is a god, and there is the problem. Is he really? Or does he just need to be committed. This was a thrilling little story that leaves the viewer questioning what is real.
2. Avant Que De Tout Perdre (Just before Losing Everything)
Despite my gripes that too many of these shorts were heavy, this one actually captured my attention. About half way into this, the tension really ratcheted up and it was edge of the seat to the end.
1. Pitääkö Mun Kaikki Hoitaa? (Do I Have to Take Care of Everything?)
Unexpected. Clever. Fun. This Oscar Nominated Short film was everything the other nominees were not. So just for standing out from the field, I'll give this one my top spot.
Overall an uneven batch of Oscar Nominated short films. None of these would surprise me if they won. Thankfully I don't have to vote.
**You should like Shea Magazine on Facebook HERE!** to see more of our curated content. **


Jay Hood has lived in Baltimore, Maryland for the past 25 years.  He likes to travel and is an avid photographer.  His photography has been featured in several obscure and unassuming locations, such as John Ball Zoological Gardens.  He does not eat vegetables and is learning to enjoy seafood.  He strives to keep his DVR no more than 40% full.  Comfort is paramount and he is not above a little slacking.