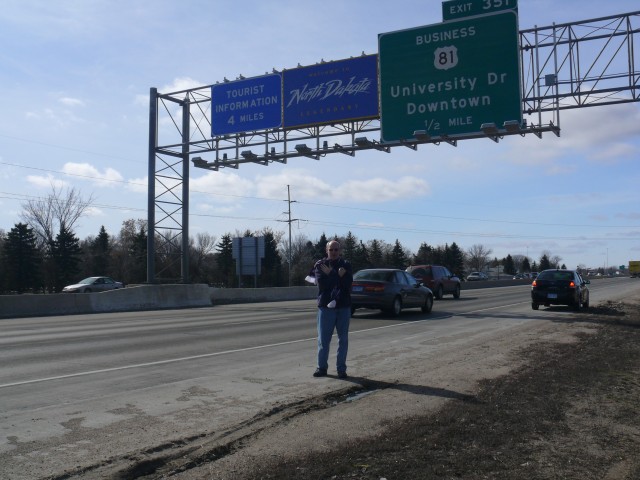 Failing to gain any recognition for my 5-0 gang signs along the side of I-94 we decided to move our celebration to the hotspot of Fargo, North Dakota, the Visitor Information Bureau which was inconveniently located at the end of several winding roads. After stocking up on numerous brochures which would remain mostly unread, we ventured off into the heart of North Dakota in search of further adventure.
Big otters. Big geese. Big prairie chickens. The theme of the trip thus far seemed to be big things. So we had to stop in Jamestown to see the Big Buffalo. Not just big. But the world's largest.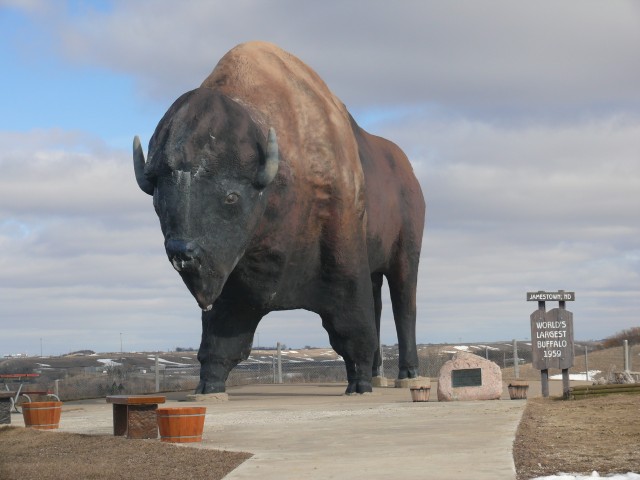 Jamestown also seems to be a large provider of rocky mountain oysters.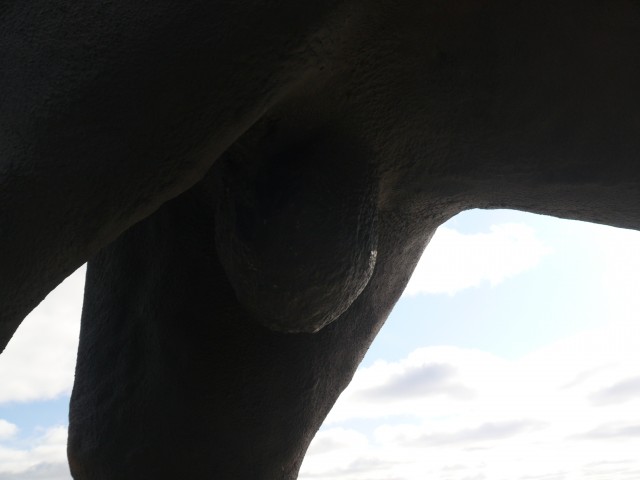 Wikipedia does not list "side of the highway" as the native habitat of the rare white buffalo. With a little bit of effort, we managed to find him anyway.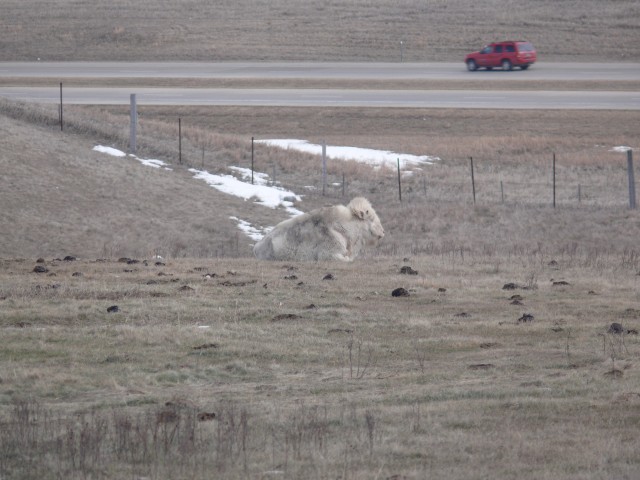 Unknown if the sausage and dogs are made with the white buffalo or regular.
Daylight was dwindling and the temperatures were dropping and we still had 200 miles between Fargo and our destination for the night, Bismarck. As exciting as historic Jamestown had been, it was time to hit the road. But not before stopping to take a ride on one of the bison.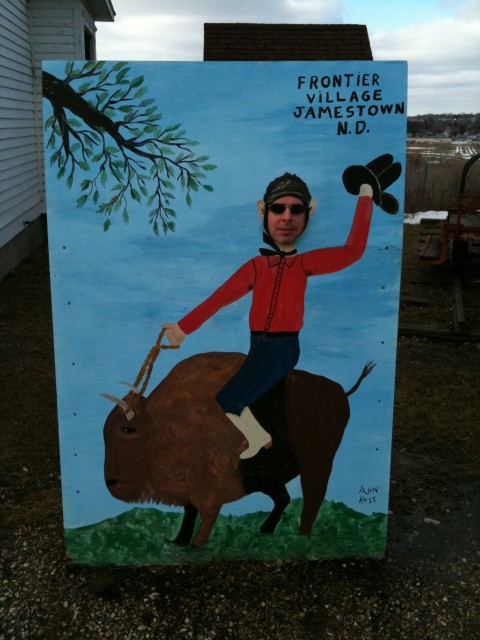 North Dakota was experiencing extreme flooding while we were there. It seems the whole state was under water. But did I mention it was bitterly cold? So all that water, it was actually ice. Frozen fields as far as you could see.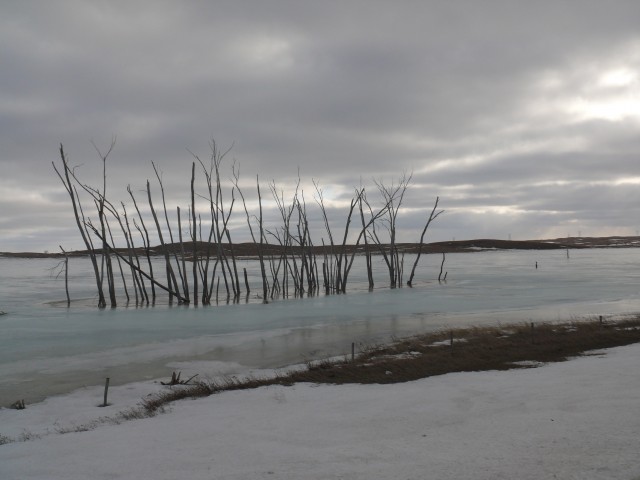 And then the snow really started to come down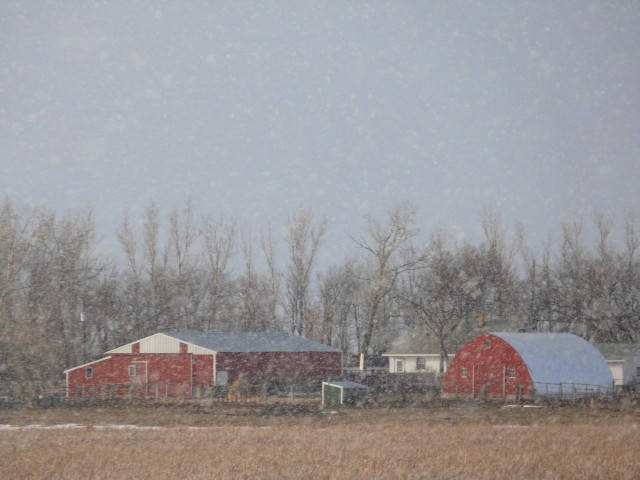 We reached Bismarck in time to check into our hotel and get to the Space Aliens Grill & Bar. We were there in the midst of March Madness, the NCAA basketball tournament. So obviously every TV in this place was tuned to a college hockey game. It was so kind of them to consider our religious dietary needs.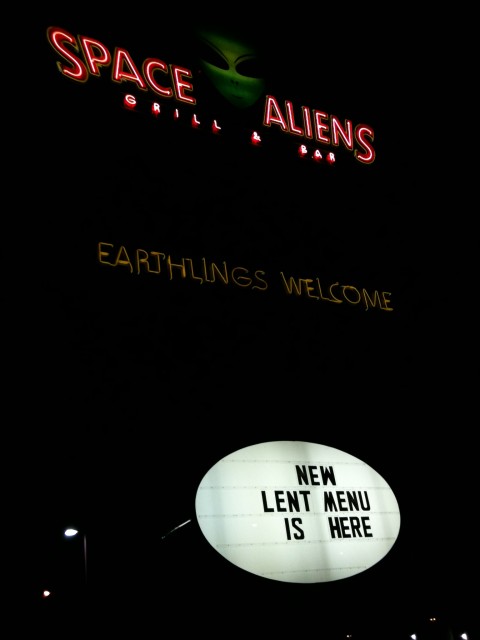 The next morning, we ate breakfast at our hotel. Nothing like OJ and reheated bakery items to start the day. Well, apparently there were better ways. While my traveling partner explored the Fort Lincoln Historical Park, I curled up on the frozen ground and rethought my breakfast choices.
Feeling slightly better, we managed to squeeze one more big thing into the itinerary, a Big Cow. Sadly, the road to the Big Cow was closed due to snow. Thankfully, the cow was so big, we were able to spot it from pretty far away.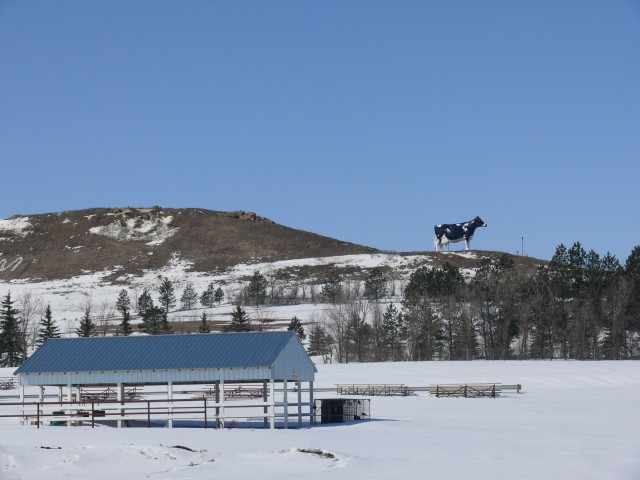 Now would be a good time to point out my allergy situation. I stopped taking any allergy medication before the trip so I could schedule an appointment with an allergist upon my return to find out exactly what I was allergic too. The timing seemed right. What could I possibly be allergic to in North Dakota in March, right? It's a flooded, frozen wasteland.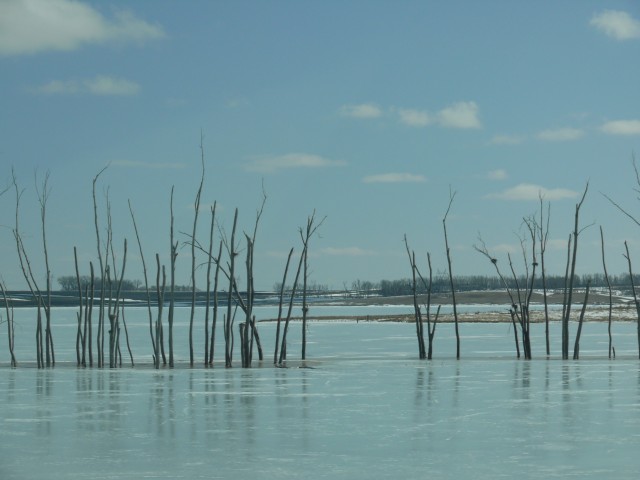 Wrong. As I would later find out, North Dakota in March might possibly be the worst possible place to be. As the snow melts, all the pollen from the previous season is released into the air. Keep that in mind as you plan your own trip to North Dakota.
We only had one major site on our itinerary for our return trip. And getting there required getting off the main highway and taking a lot of long and straight back roads.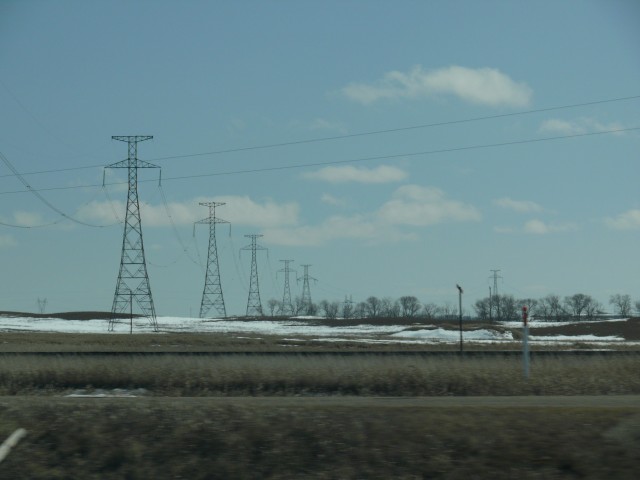 Very long and surprisingly industrial.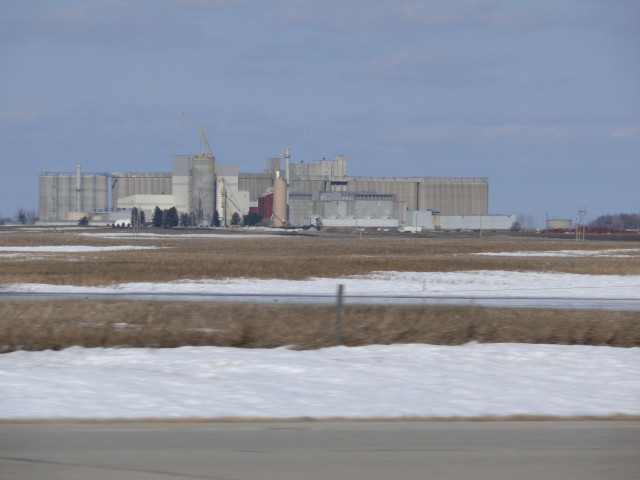 Very very long and pretty bleak.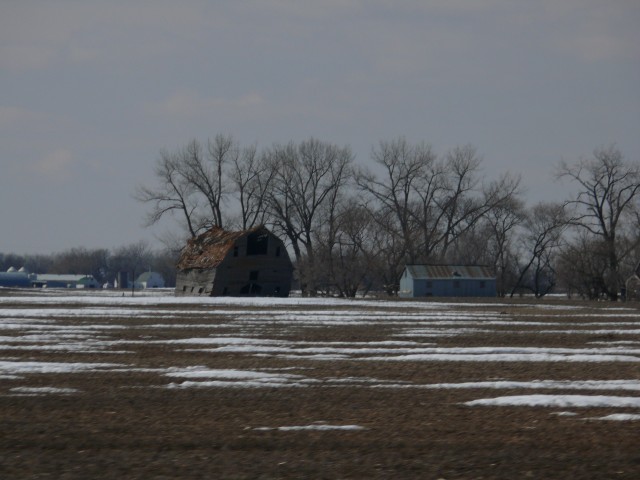 Are we there yet?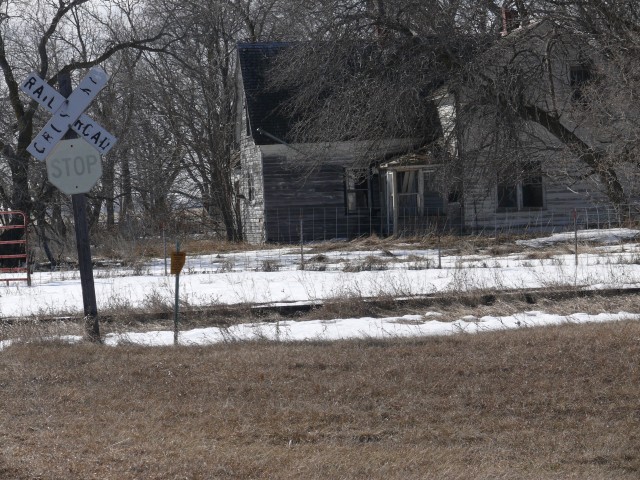 Driving hours out of the way proved fruitful when we saw our destination in sight.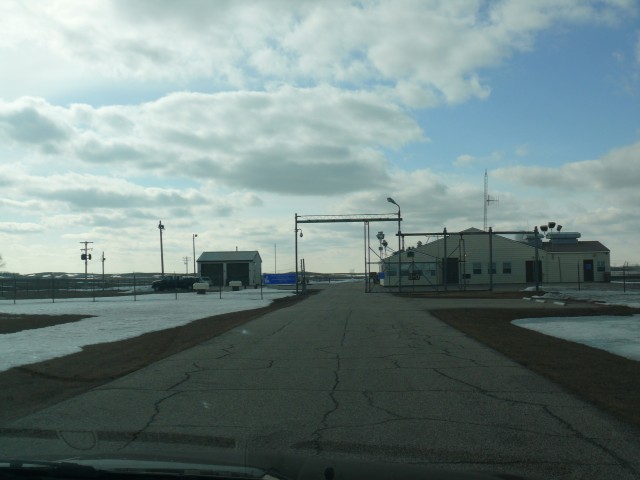 Thankfully we arrived just before closing time so alternate entry was not necessary.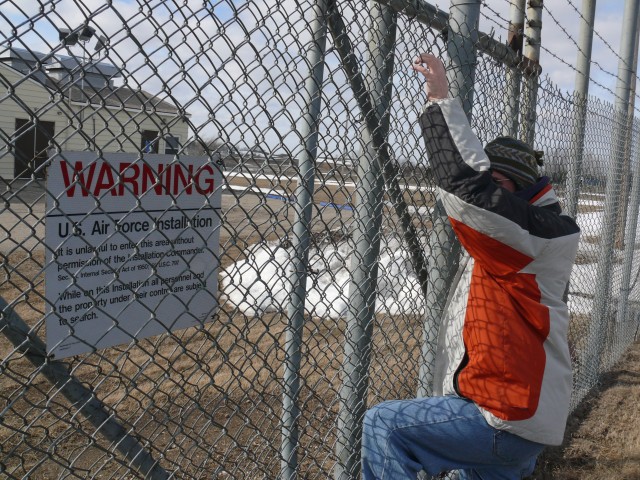 The Ronald Reagan Peace Through Strength Missile Silo Historic Site was our final stop along the way. We saved the best for last. A tour down into a missile silo to see the big red button.
Marvel at the latest in government technology being implemented to keep your country safe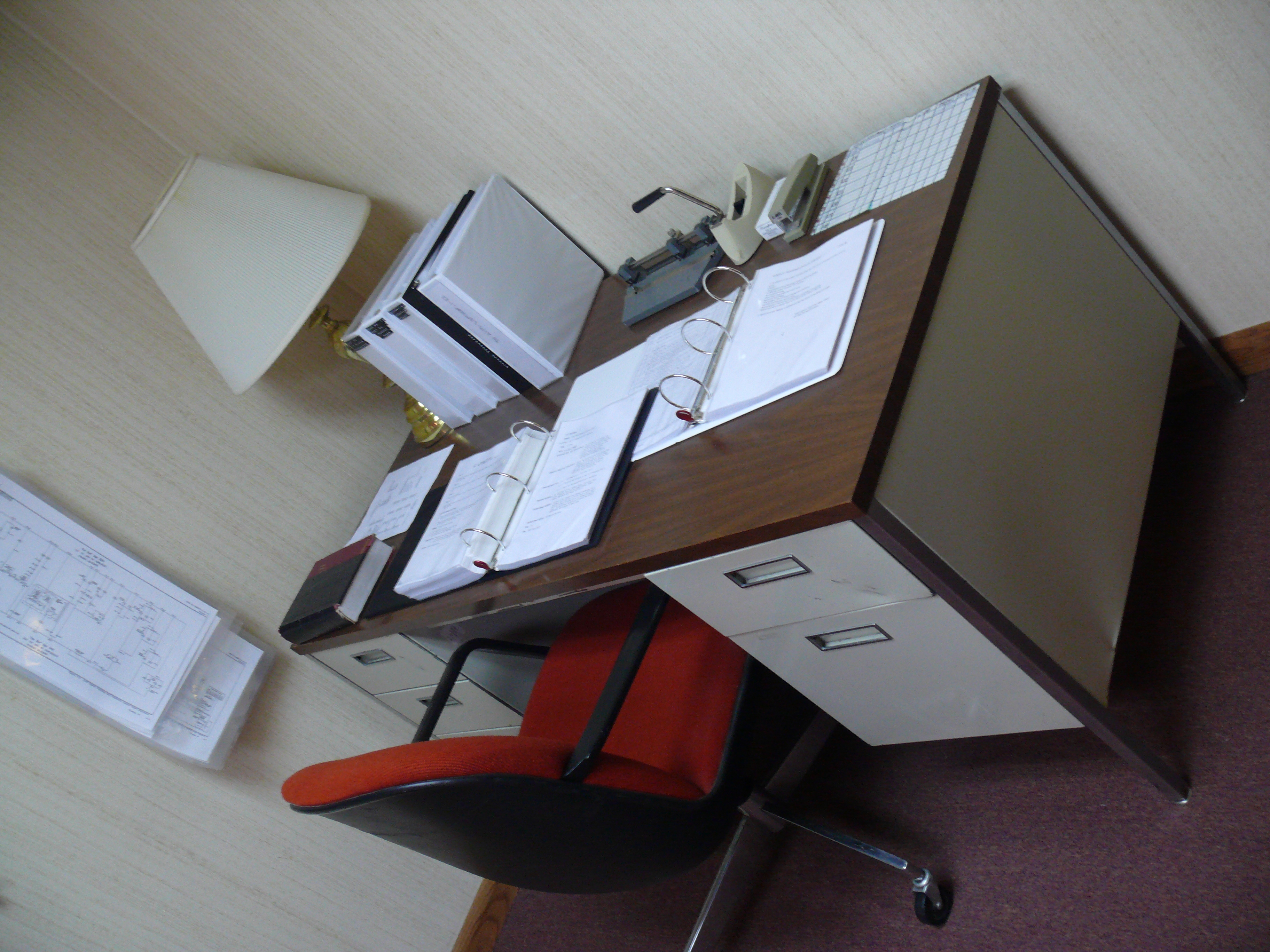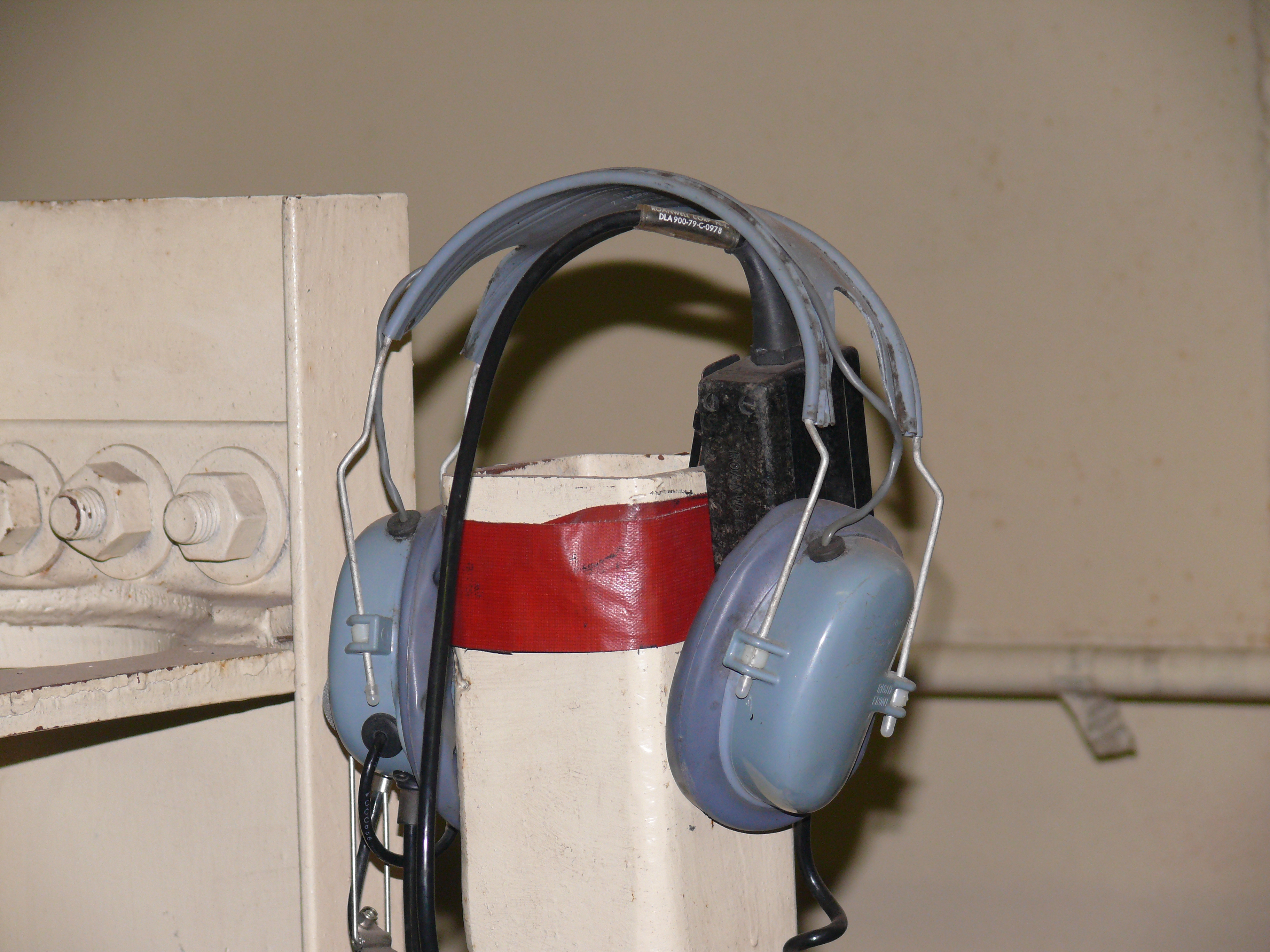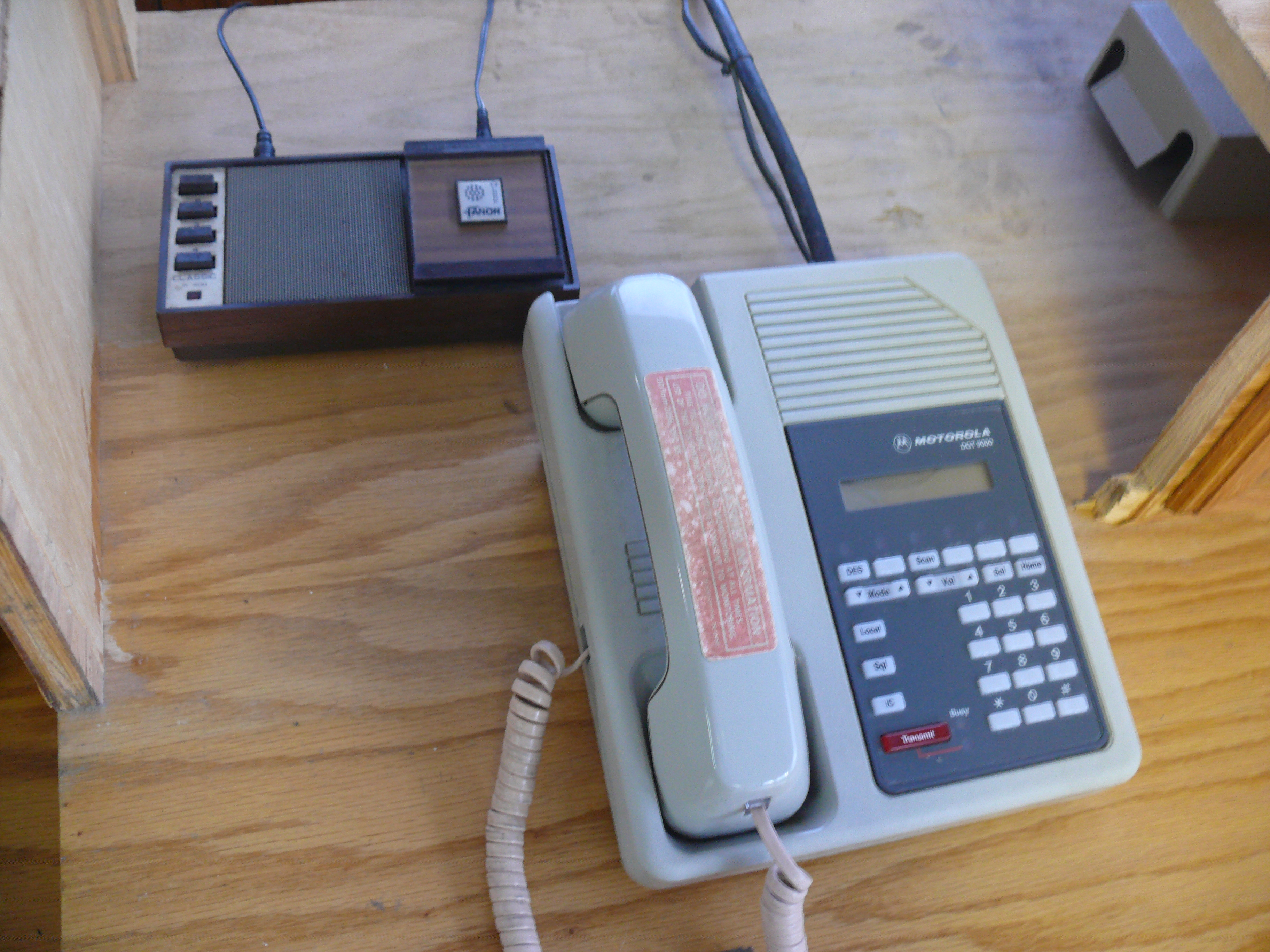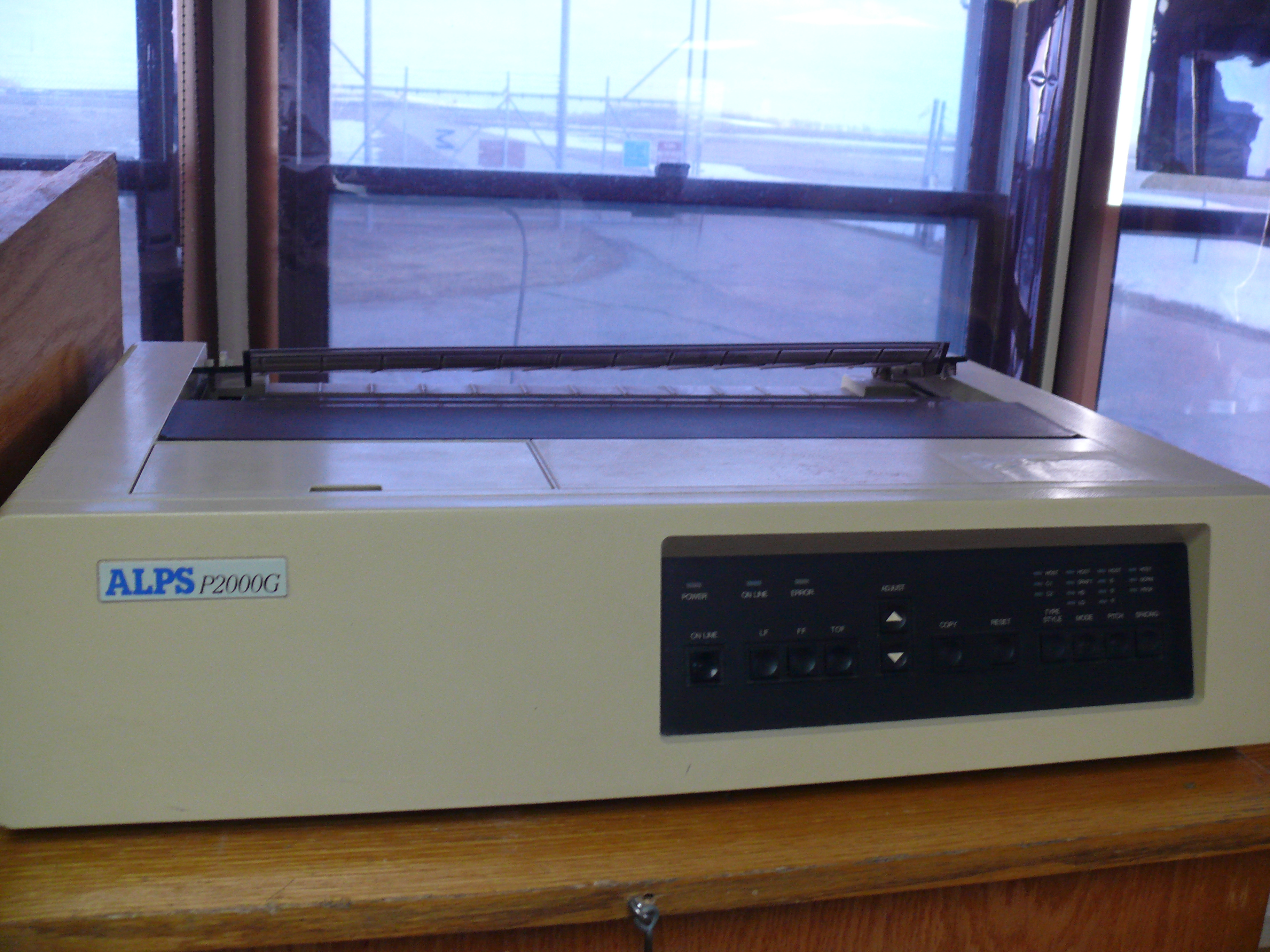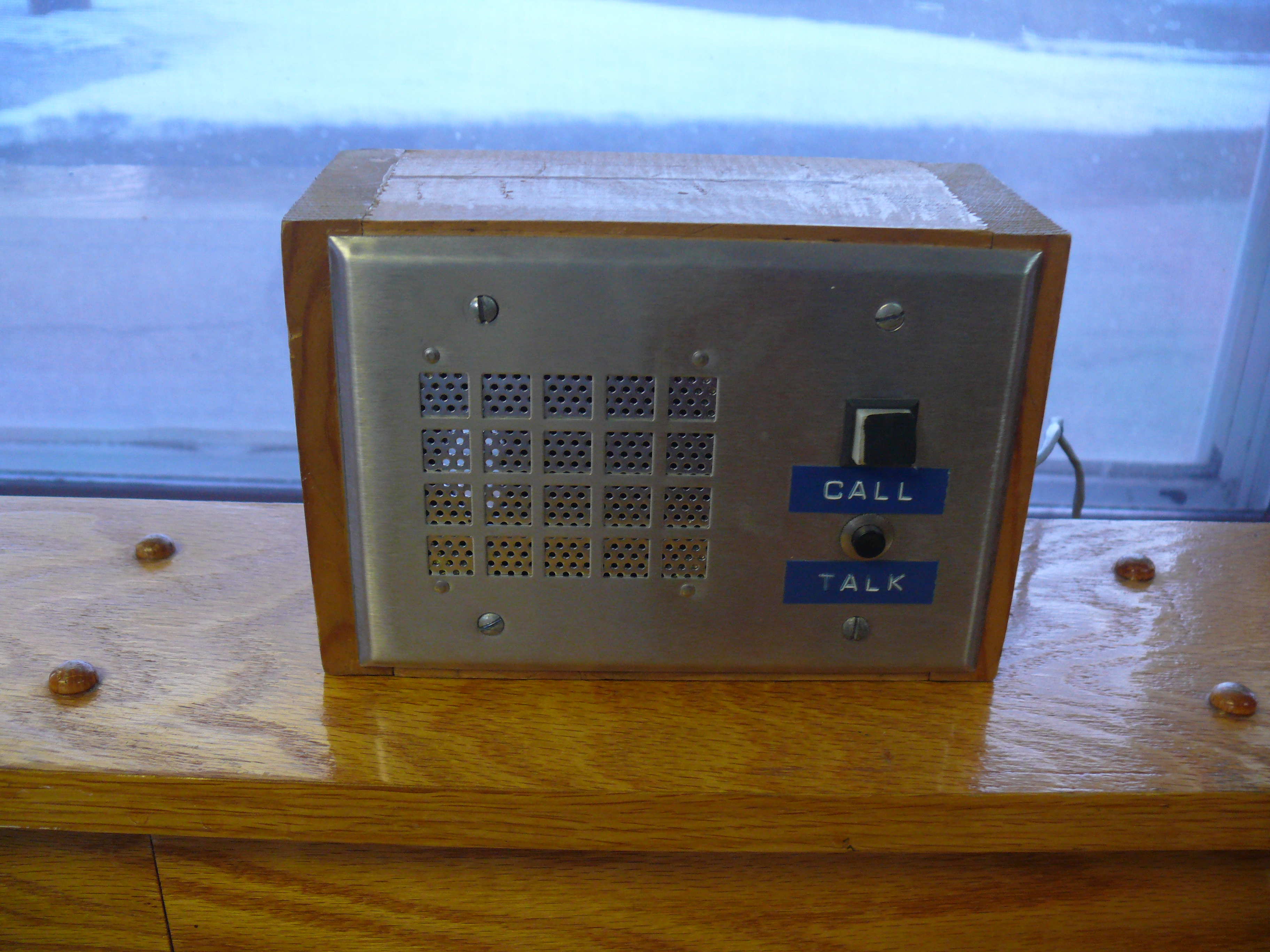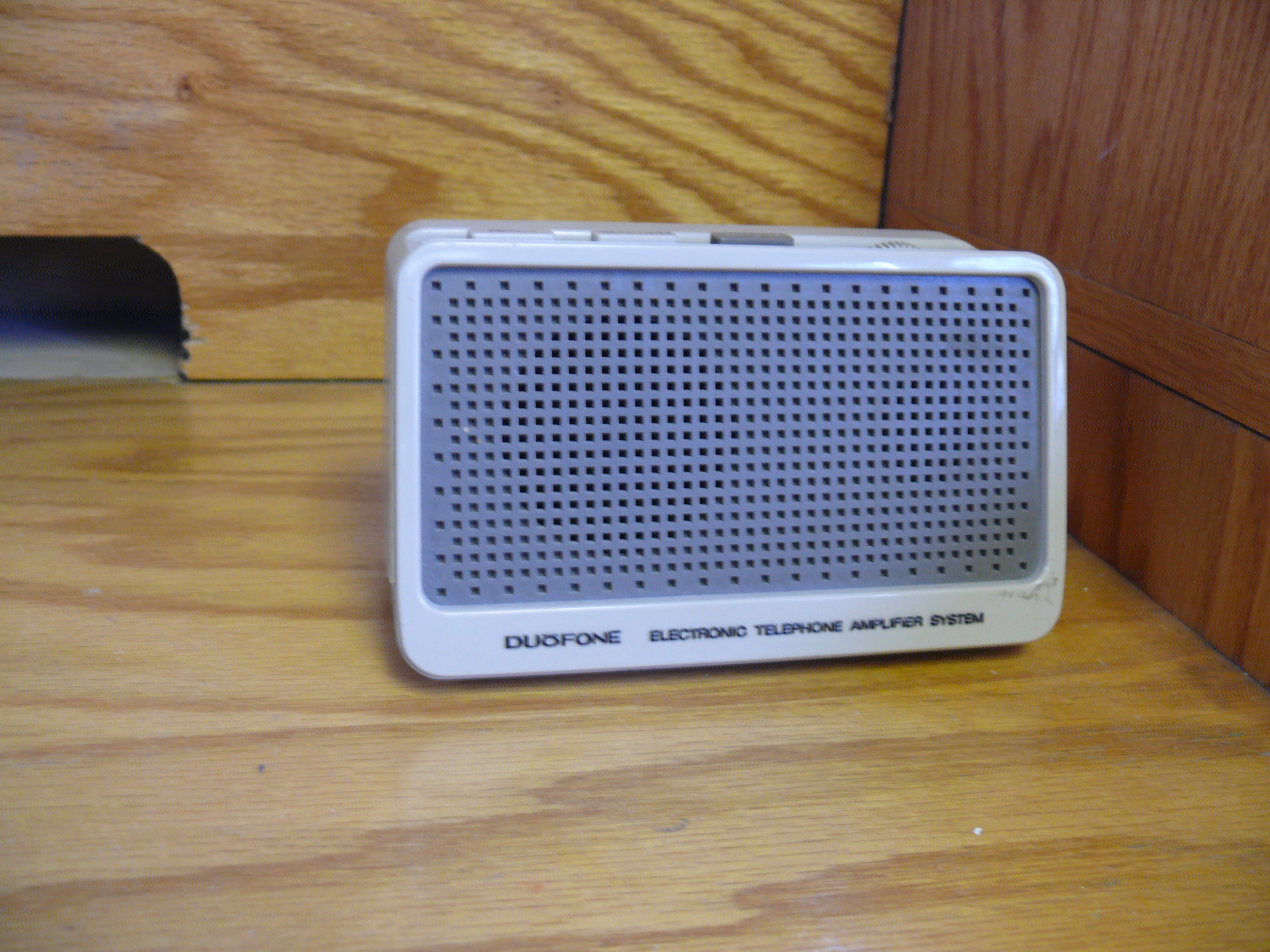 We descended down a long elevator shaft and emerged into a concrete bunker with large doors. Through the doors were the nerve center of missile command.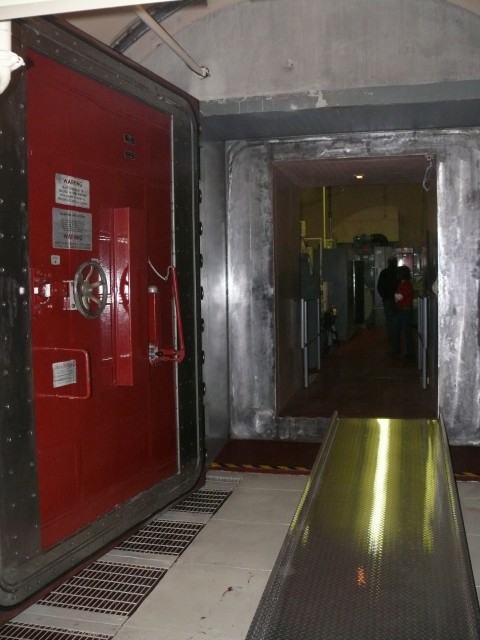 The processing power of the computers on site was so vast, it could not be computed in megahertz or gigahertz, but simply pounds.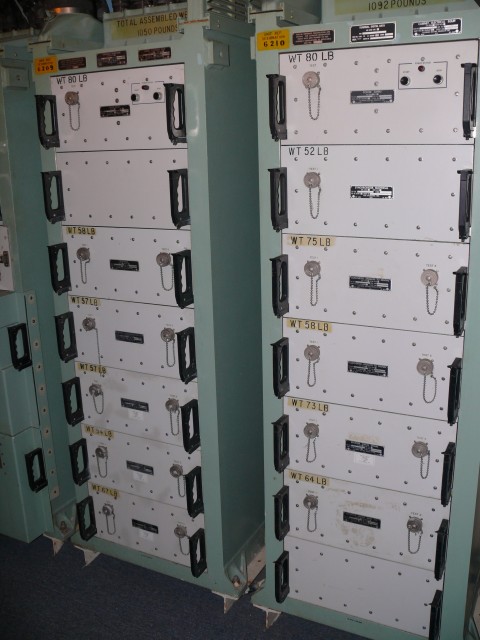 And then, there it was. The reason we were here. The big red button. Located in this console. My attempt to sit was thwarted. As was any attempt to touch the console.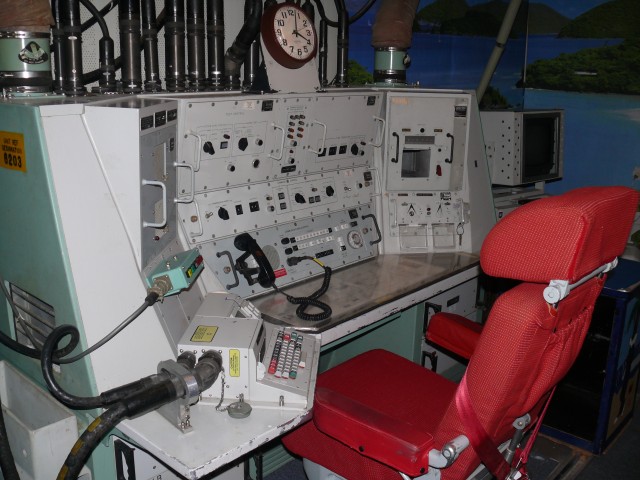 The button turned out not to be a button at all, but rather a key. Though there was a red blinky light near it.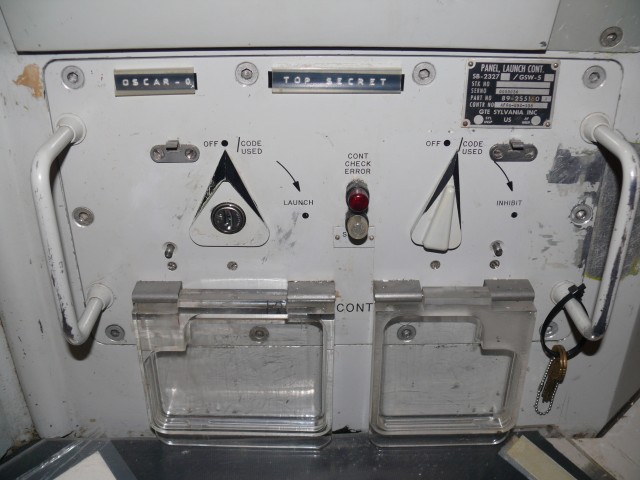 And with that rousing finish trumpets blared and our trip was over. We made one last stop to see where the actual missile silo was. High winds proved unfortunate as we paid our own special respects to this vestige of the cold war. After seeing a giant prairie chicken, everything else was destined to be downhill, especially since the big red button turned out to be a little gold key.
On the way back to Fargo, we saw more evidence of flooding. The horses managed to find the only elevated patch of dry ground in their pen.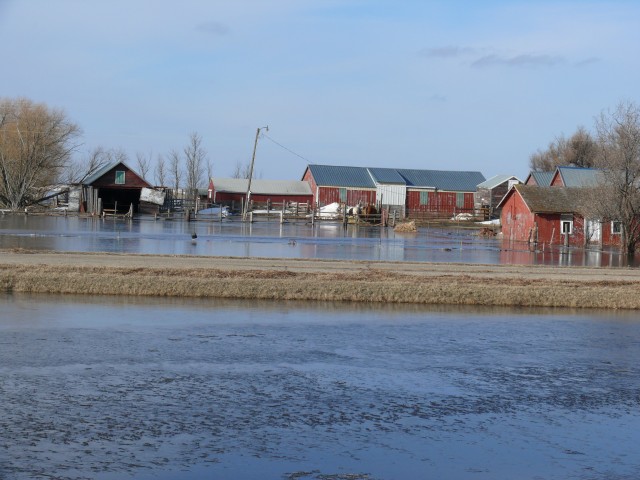 We returned to Fargo to more flooding. Levees were being constructed throughout the downtown area. National guardsman patroled the tops of them looking for out of town tourists who may have decided that it would be fun to run around on top of them. If the ducks were allowed …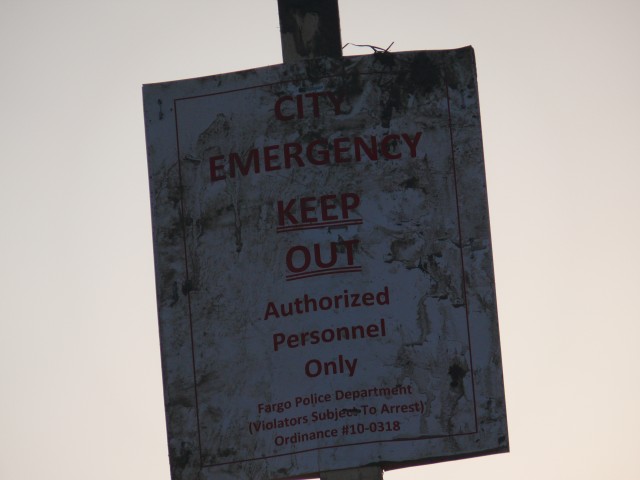 We sped back to Minneapolis to catch an early afternoon flight. We knew just off the highway were so many more things to see. It was hard not to pull off to see the shoe fence or the world's largest pelican. But there is always next spring break. Who needs Cancun.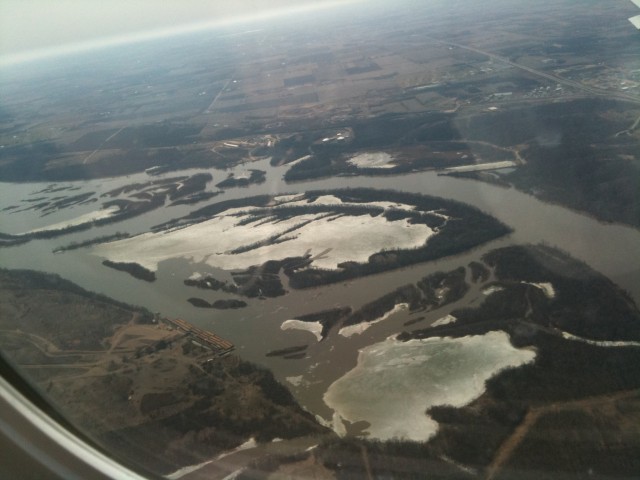 Jay Hood has lived in Baltimore, Maryland for the past 25 years.  He likes to travel and is an avid photographer.  His photography has been featured in several obscure and unassuming locations, such as John Ball Zoological Gardens.  He does not eat vegetables and is learning to enjoy seafood.  He strives to keep his DVR no more than 40% full.  Comfort is paramount and he is not above a little slacking.