Alaska. Hawaii. I thought surely those would be the final two states in my quest to go to all fifty. But I was mistaken. Minnesota and North Dakota. Minnesota and North Dakota were proving to be the obstacles. As it turns out, I wasn't alone. A good friend of mine and I had been having an informal (and, for his sake, I must stress, non-competitive) race to get to all fifty. He was one ahead of me, but North Dakota was proving to be the elusive state for him as well. So I proposed Operation 4950. A plan to fly into Minnesota (Number 49 for me) and then for us to both cross the border into North Dakota (Number 50) together.
So while most people were making their spring break plans to hit the beaches of Florida, were Yelping the best tequila bars in Mexico and buying new swimwear, we had other plans. We were going to hit the coolest sights possible between Minneapolis and Bismark, the state capital of North Dakota. Operation 4950 was planned for March 18 through 21.
We had a pretty good idea that we weren't headed the same direction as everyone else when we saw the plane on the tarmac. The fact that we had to walk out onto the tarmac at all was a bit of an omen as well.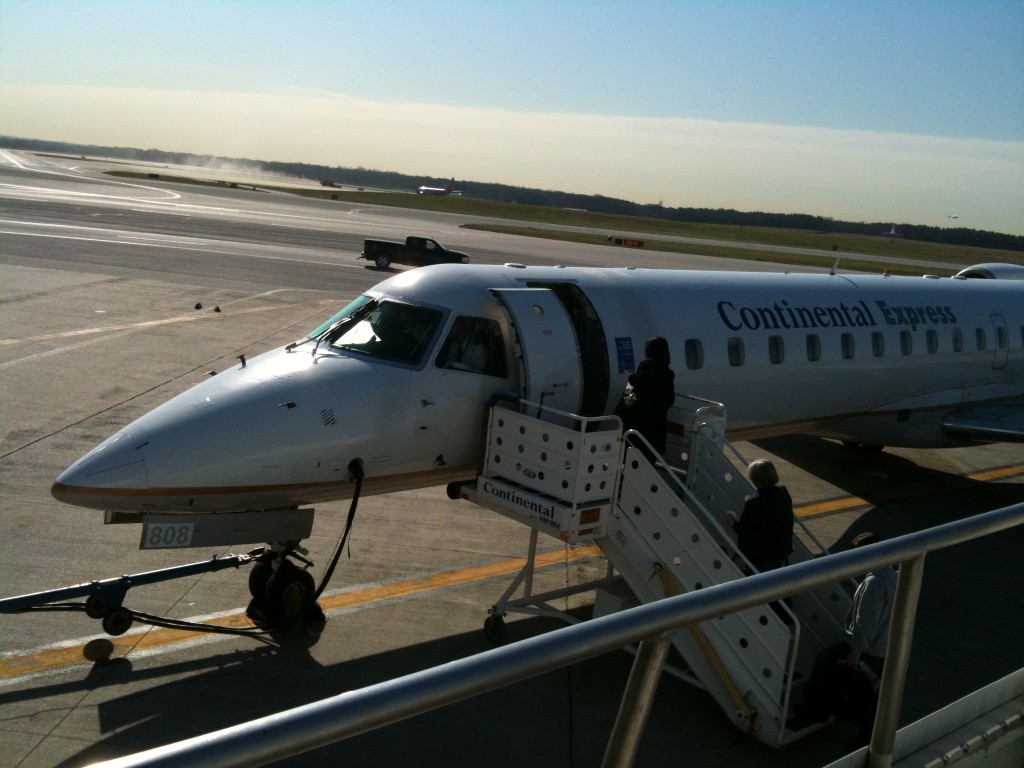 Our first big tourist stop came before we even left the Minneapolis airport. We had to find the stall where Larry Craig kept a "wide stance"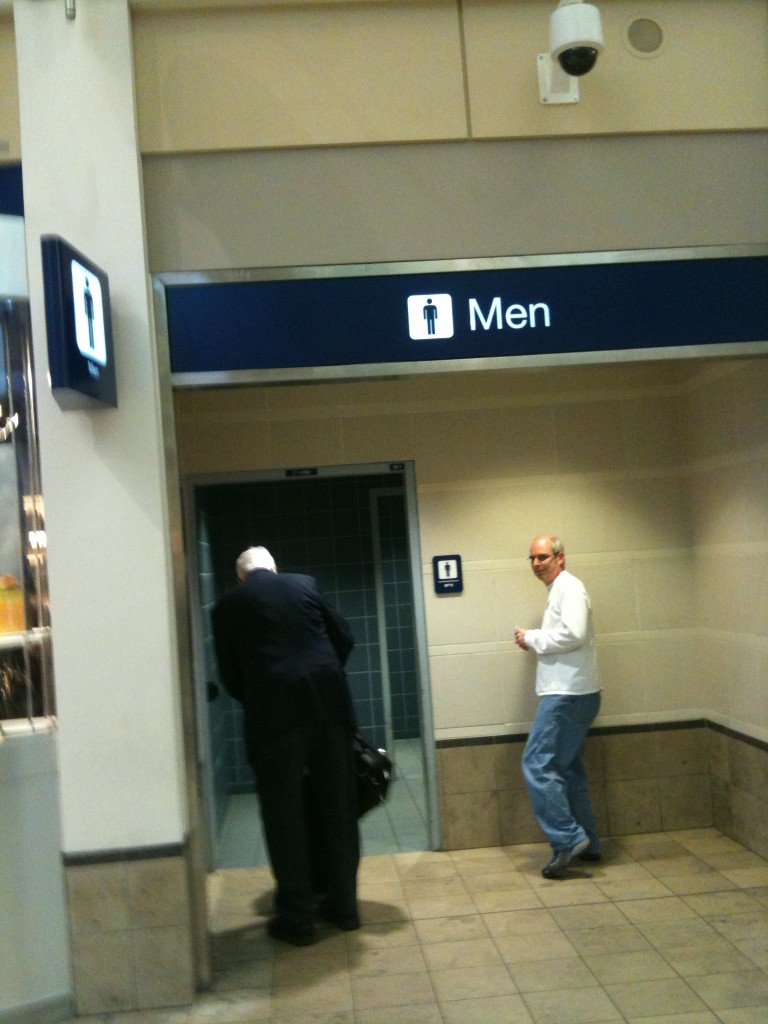 The actual Larry Craig stall was occupied which, while disappointing, still worked out, as it gave me a chance to see if my skills were better than Larry's. I tapped, but no response. While I wasn't sure if waving meant anything, I tried that too.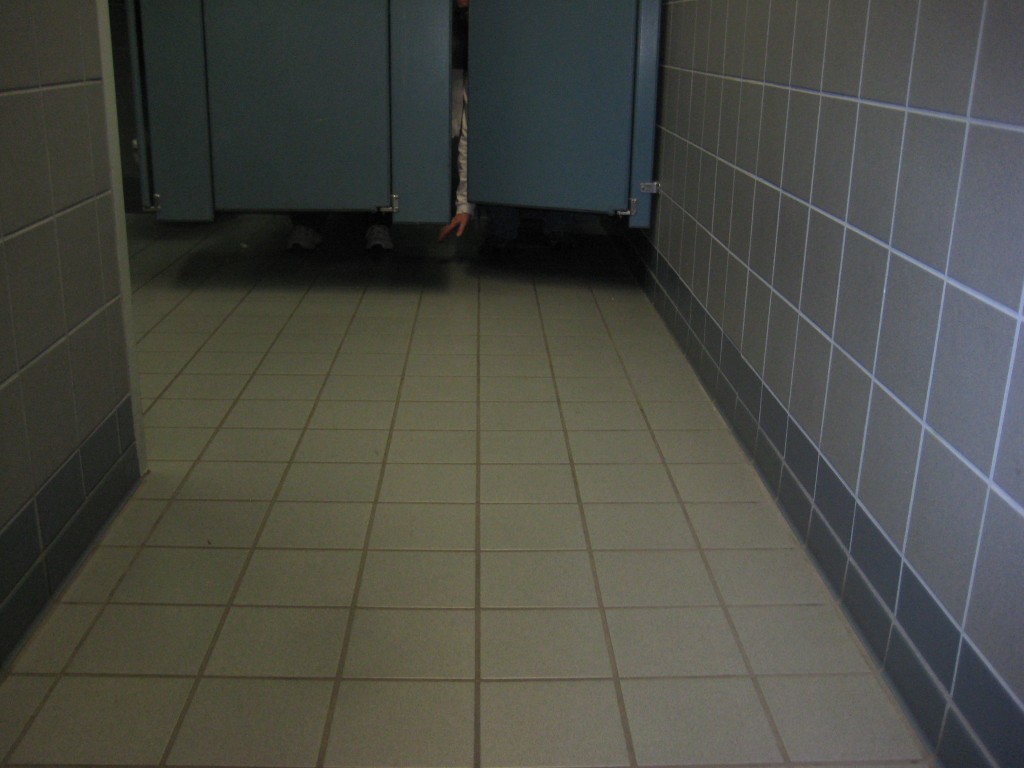 We went to an awesome sci-fi bookstore called Uncle Hugo's. I've never seen a better selection of classic sci-fi books. Nor had I ever seen a turnip holding a laser pistol.
Sadly, Minneapolis was only an overnight stay. We had three days to drive to Bismarck and back. 427 miles each way. And there was a lot to see between here and there. Starting with here.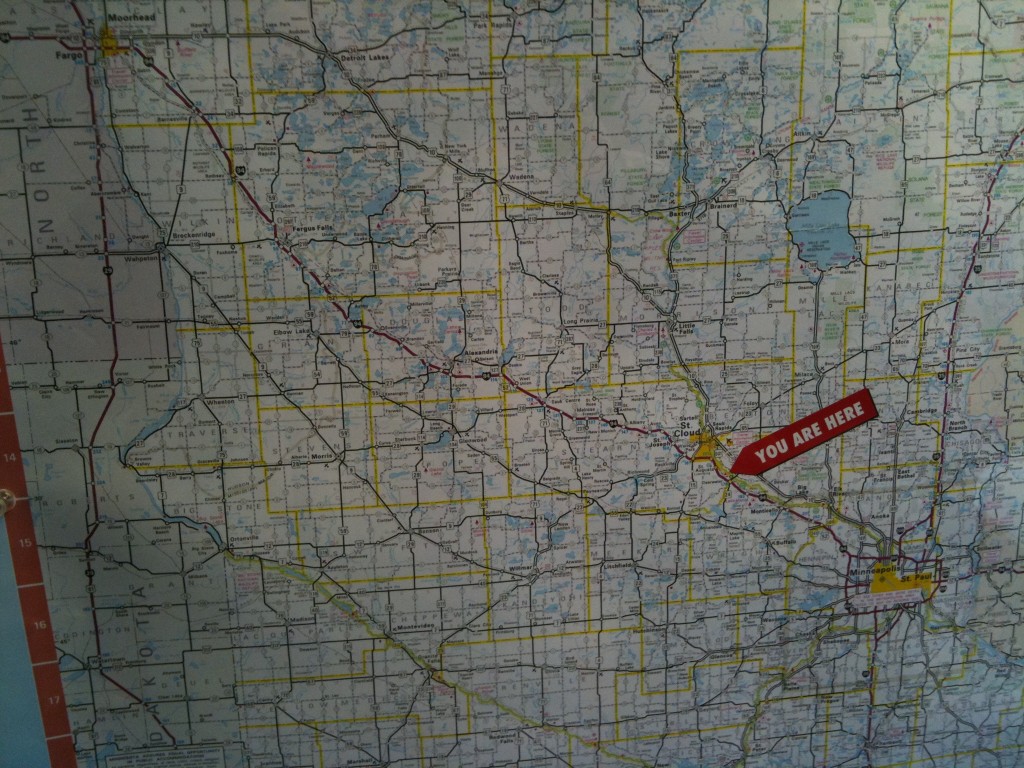 The Mississippi headwaters. The lake behind this rest stop is where it all begins.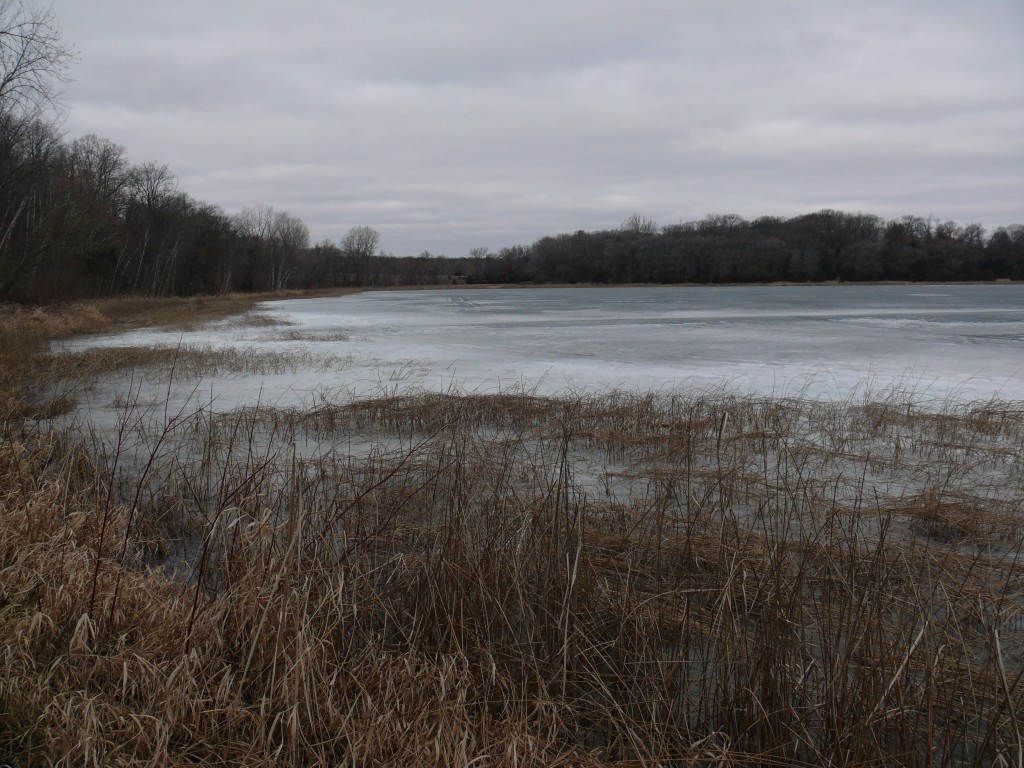 The temperature was freezing, so we didn't have much time to linger. Besides, we had bigger things to see along the way. Much bigger actually. His name is Otto (how original) and he stands guard over a lake.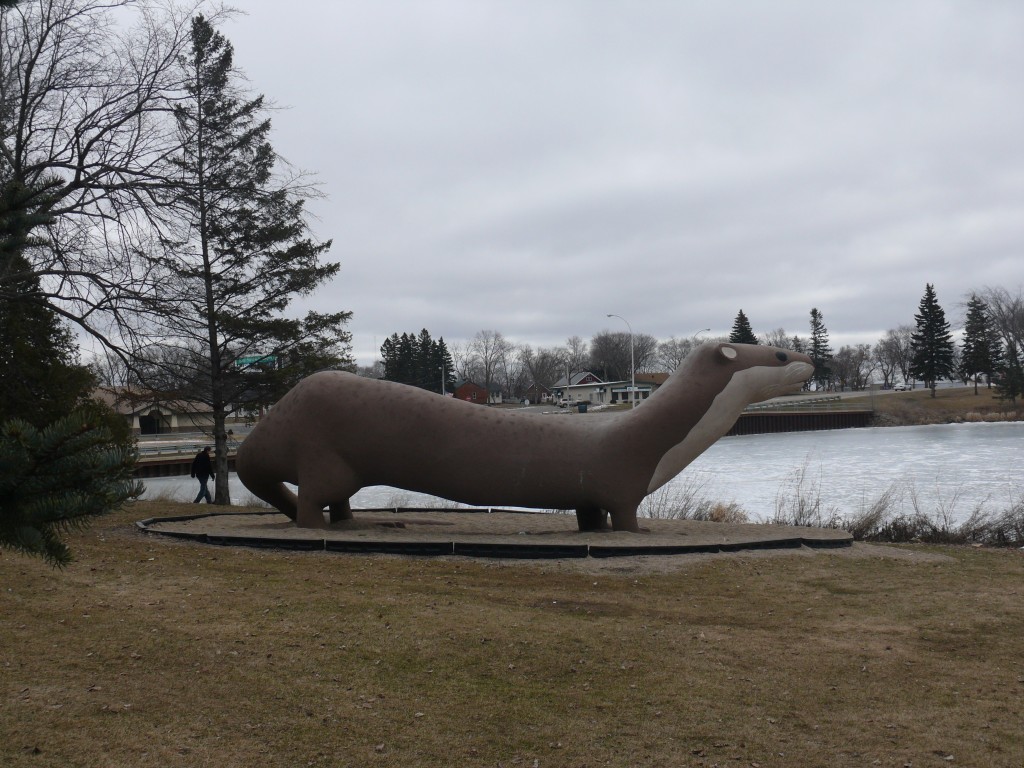 Minnesota was pretty bleak this time of year. We figured the locals might be more skilled at doing cows and moved on to the Kraft plant instead.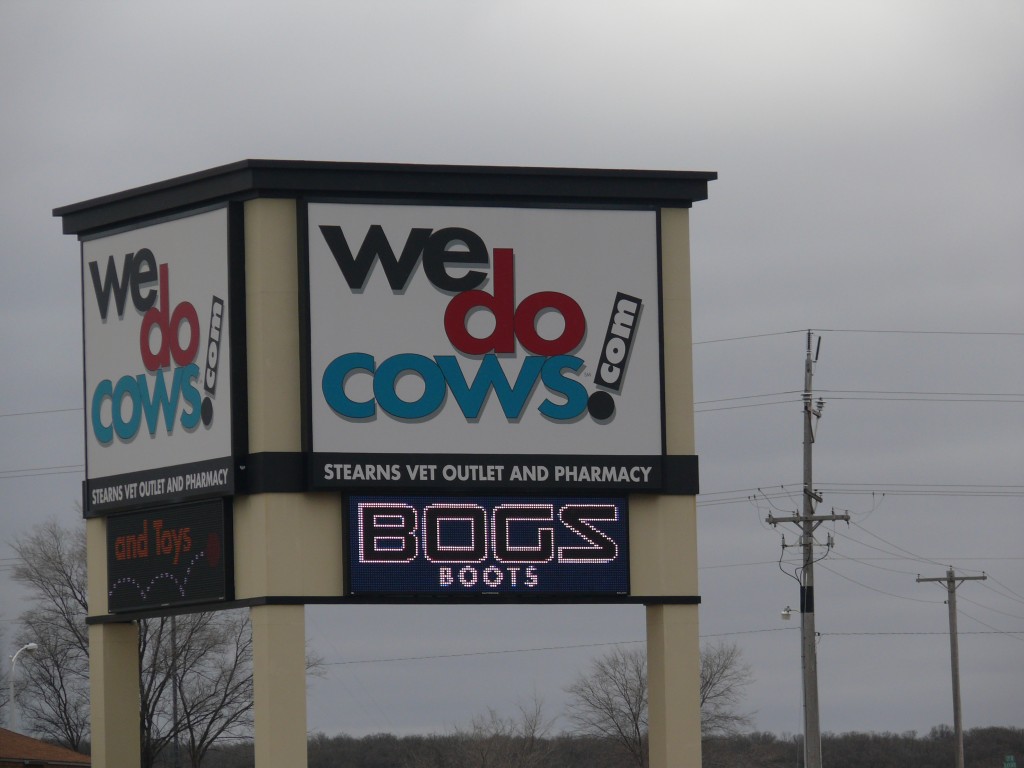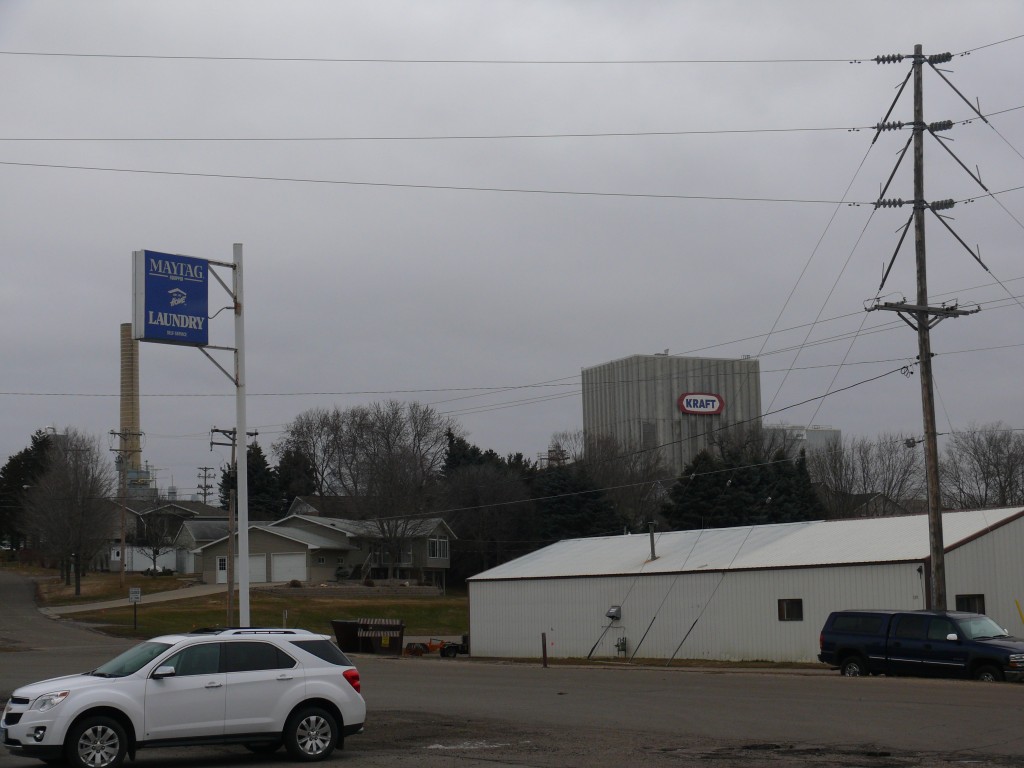 My traveling companion spent a few minutes confusing the lady at the interpretive center asking her questions about the Lewis and Clark expedition. It took a few minutes, but he eventually realized his mistake. It ended up being a fortunate mistake as the place was pretty groovy anyway.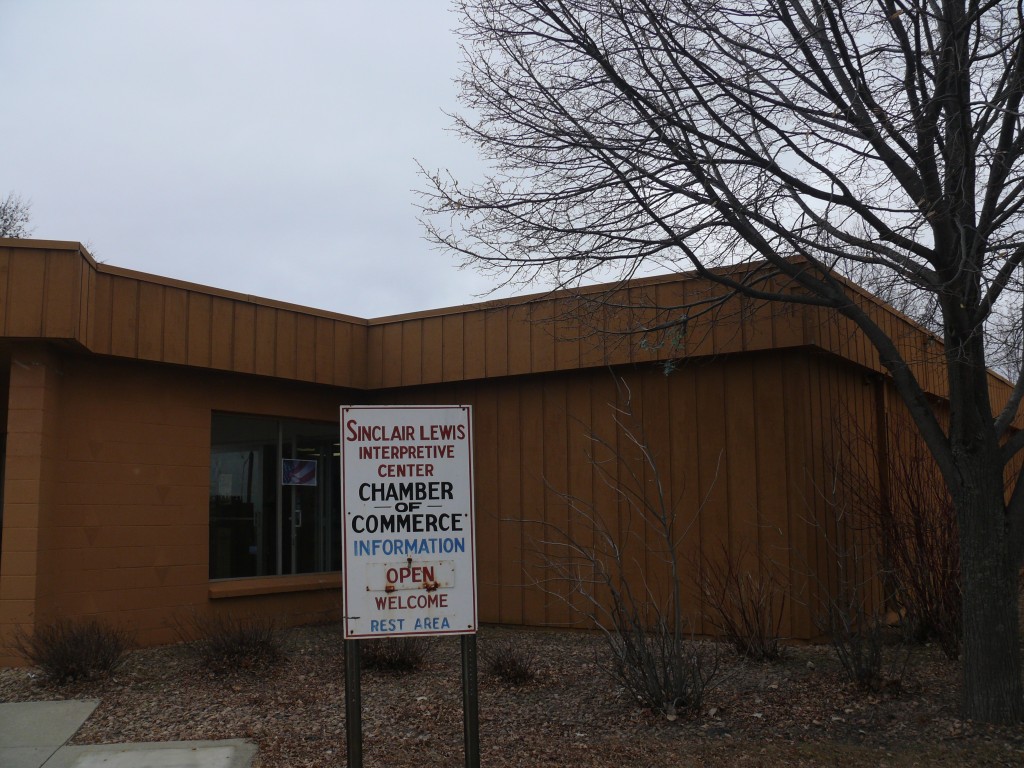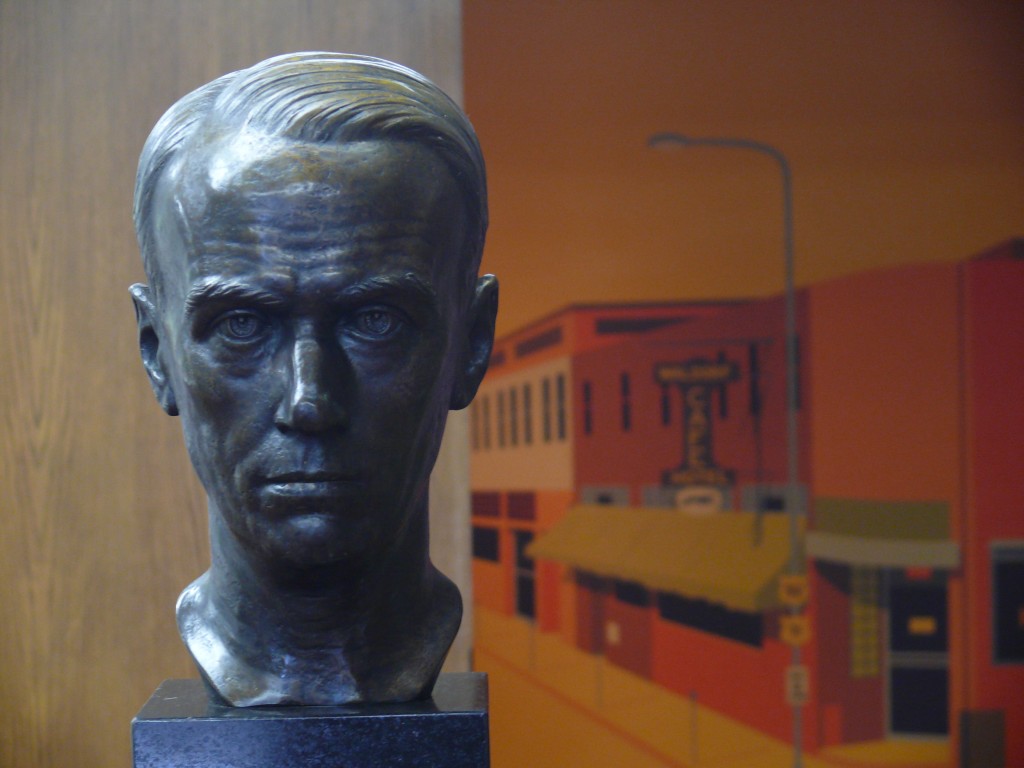 We drove a bit out of our way to see a marker for the continental divide. We pressed a button and listened to an interpretive narration about the continental divide. They had a big surveyor's tripod to mark the spot. Did I mention it was bitterly cold? It started to snow.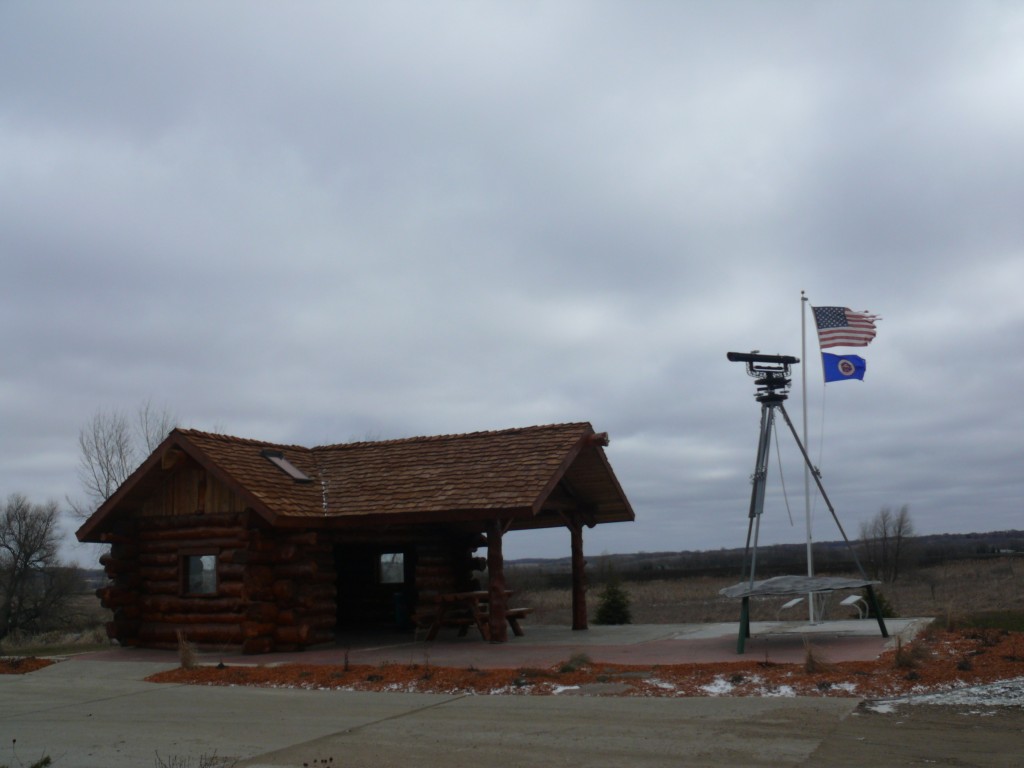 The five dollar admission to the Otter Tail County Historical Museum seemed a bit steep so we wandered the grounds to admire the giant Goose instead.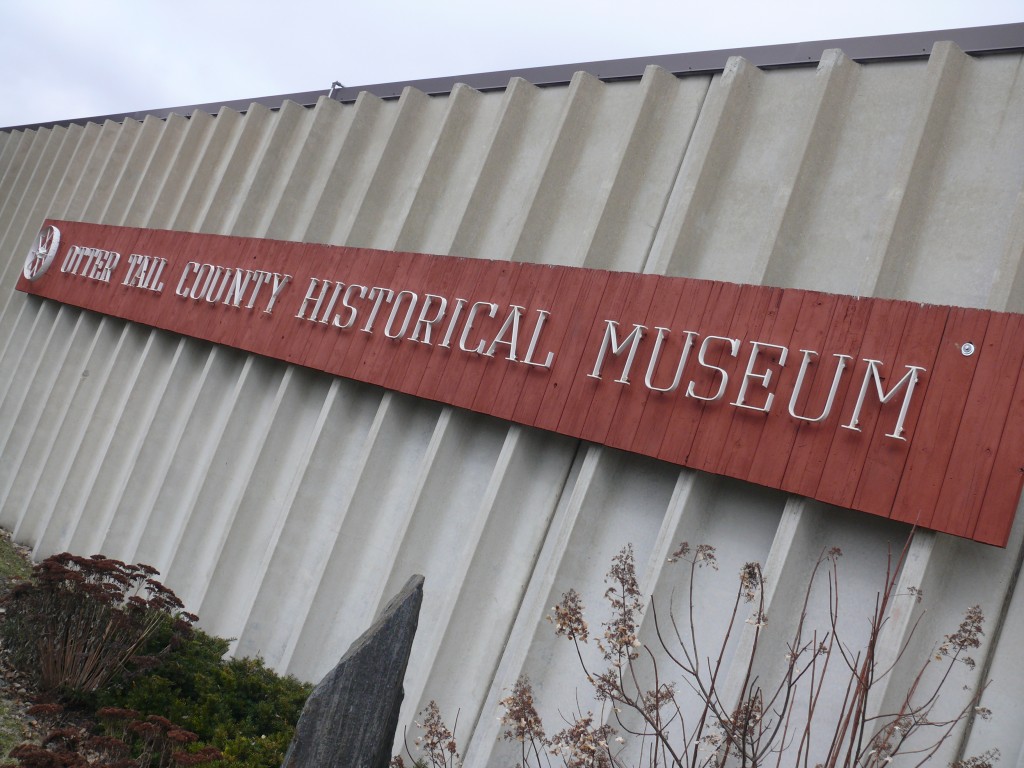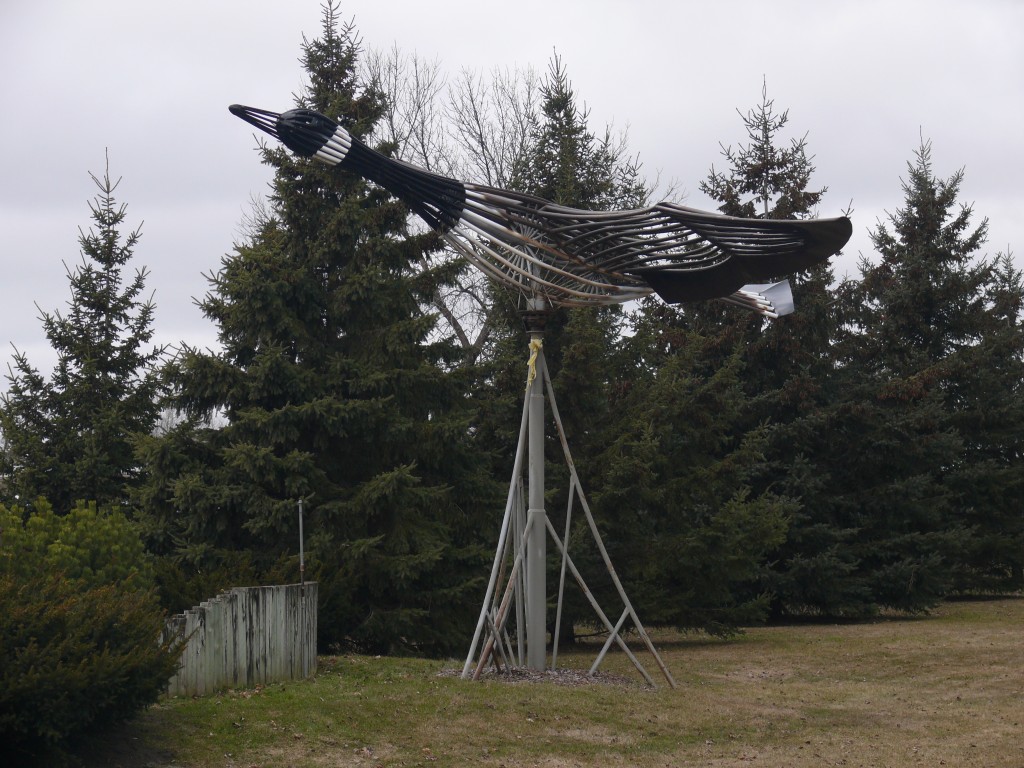 We stopped for tacos for lunch and then had one more sight to see in Minnesota. The giant Prairie Chicken. It stood on top of a hill next to the highway keeping watch of all the truckers heading back and forth.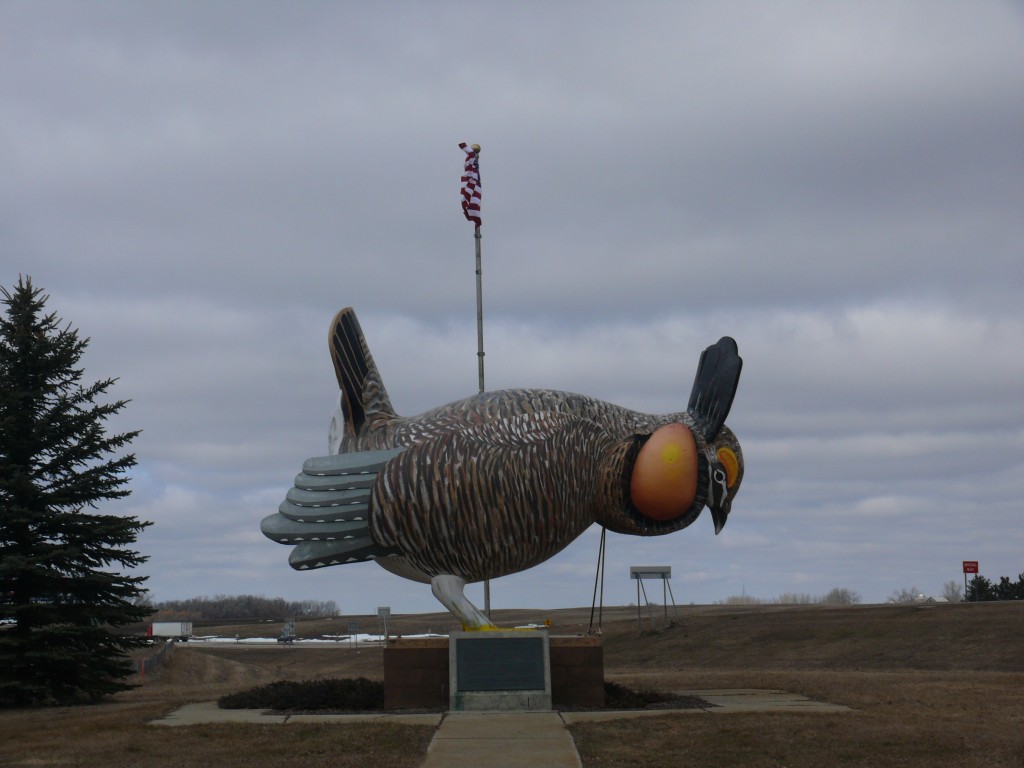 Just past the giant Prairie chicken was the border to North Dakota. This is why we came. State 50 (for us anyway). So I made my 5-0 gang sign. Not sure if that'll catch on or not. Probably not.
It was a bit anticlimactic. You'd think the North Dakota Tourism Department could have done a better job welcoming travelers to their state. We risked a few more photos while standing in the highway and then headed toward the tourist information center to prepare ourselves for what lay ahead in our journey halfway across the state.
**You should like Shea Magazine on Facebook HERE!**
**You should follow Shea Magazine on Twitter HERE!**
**If you liked this article you should share it!**

Jay Hood has lived in Baltimore, Maryland for the past 25 years.  He likes to travel and is an avid photographer.  His photography has been featured in several obscure and unassuming locations, such as John Ball Zoological Gardens.  He does not eat vegetables and is learning to enjoy seafood.  He strives to keep his DVR no more than 40% full.  Comfort is paramount and he is not above a little slacking.