In the old days, when I was still painting on canvas with brushes, I would often paint over  an image numerous times, sometimes over a period of years, working through a number of progressions. Sometimes the paint would be two inches thick when I was done. This  had less to do with the artistic process and more to do with the fact that I felt the same way about stretching canvass that I did about changing guitar strings, which is to say I strenuously avoided both practices whenever possible.   The digital age makes it easier to save the various drafts leading up to a completed work. Therein: Mood Organ in 8 Panels.
**You should follow Shea Magazine on Twitter HERE!**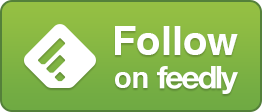 **If you liked this article you should share it!**

Tony Shea is based in New York, having recently moved from Los Angeles after more than a decade on the sunny coast. His short films have won numerous awards and screened at major festivals around the world including Comic-Con. As a musician, he is the lead singer for Los Angeles rock n' roll band Candygram For Mongo (C4M) candygramformongo.com who has been a featured artist on Clear Channel Radio's Discover New Music Program and whose songs have been heard on Battlestar Gallactica (Syfy Channel) and Unhitched (Fox) among other shows and films.