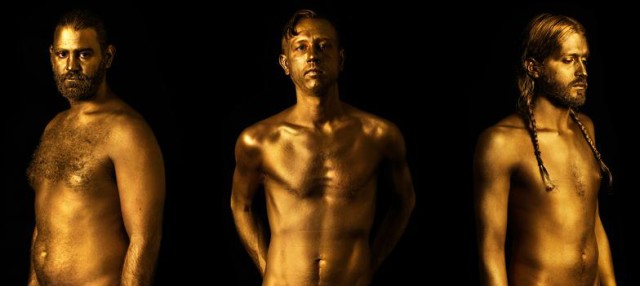 On a Saturday night that saw freezing temperatures on the East Coast, Monogold brought the heat to Glasslands in Williamsburg, firing up a sold out crowd who had come for the release of the band's newest album, This Bloom. Hailing from Brooklyn, Monogold is a three-pice unit consisting of Keith Kelly on lead vox, guitar and a multitude of pedals, Michael Falotico on bass and vox, and Jared Apuzzo on drums, computer and vox.
And together, they just may be the best band in all of New York City.
With hooks and sub-hooks, loops and sub-loops, delays and echoes, the band makes fascinating use of the technology at their disposal, crafting extraordinarily rich textures that are like sonic Rorschach ink blots to project your subconscious onto. The music is groovy and danceable while still managing to rock, always a difficult combination to pull off. The soaring vocals function more as an additional instrument rather than a narrative tool. That is not to say that the lyrics are unnecessary, only that their literary meaning is second in importance to their transcendent spirit that catapults you into a kind of fantasy of your own making.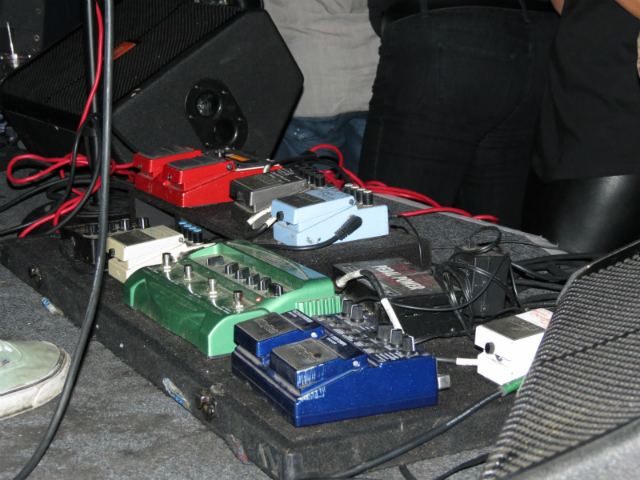 The cover for "This Bloom" features a rainbow-colored elk as the band's spirit-animal mascot, signifying strength and sensual passion. Certainly, there was an intense animal magnetism on display as many couples spent the show's hour-plus-long run time (the perfect amount in my opinion) kissing and caressing each other through layers of sweaters and pea coats.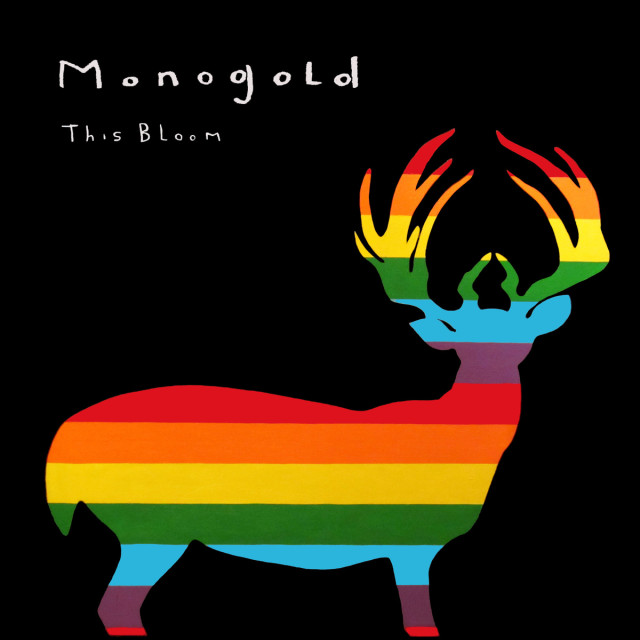 Also there was a dog at the show! If you're making music that's enjoyed by multiple species then you have to be on the right track.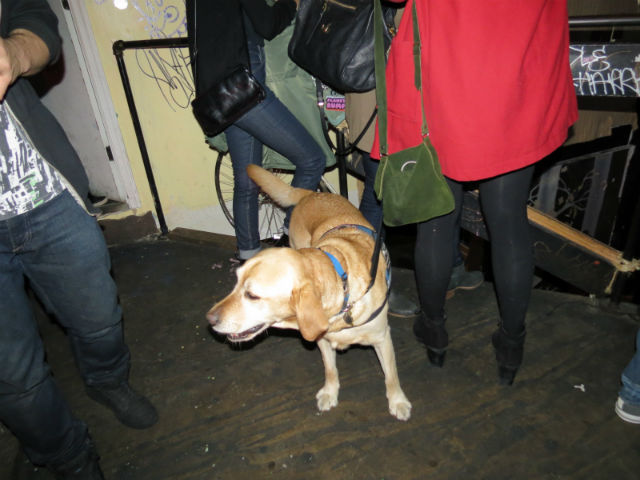 While I couldn't say definitively who the band's influences are, I suspect that the Talking Heads (as well as their subsidiary band the Tom Tom Club), Joy Division (as well as their subsidiary band New Order), Animal Collective, and the Shins are probably good guesses. But Monogold is in no way derivative, instead crafting their own unique and hallucinatory sound which I give a rating of A+.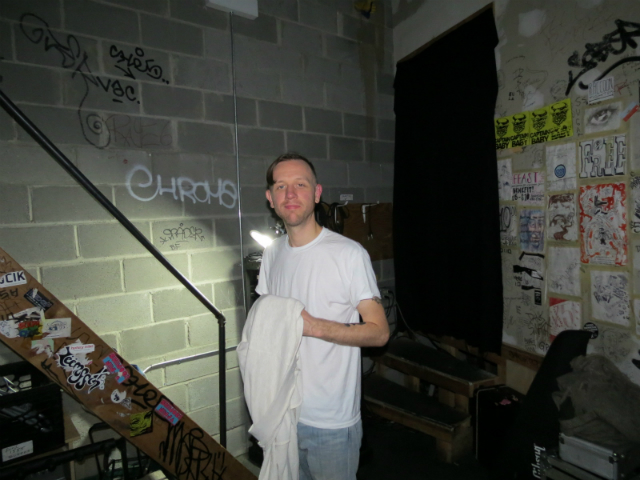 Keith Kelly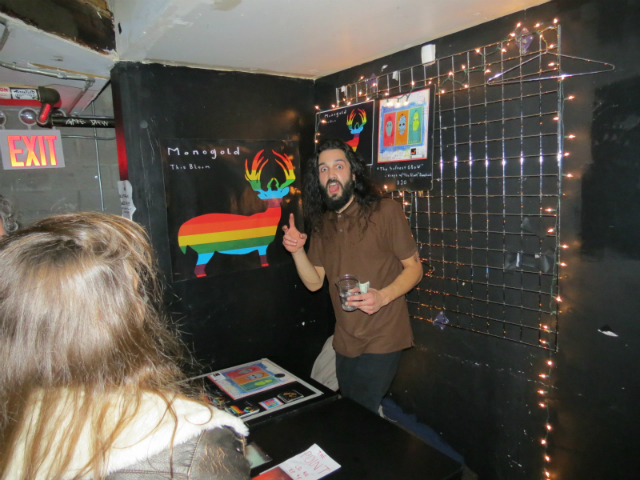 Michael Falotico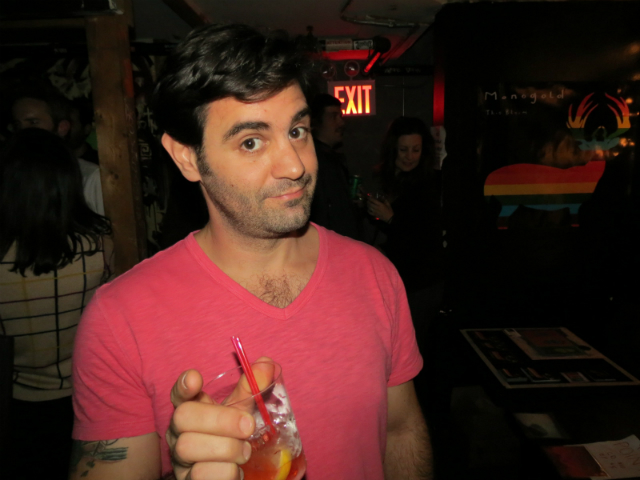 Jared Apuzzo
The Glasslands will soon be gone, having announced that the last night of music at the storied venue will be New Year's Eve this year. I'm glad I got a chance to attend this iconic Williamsburg venue before it closes its doors for good. Monogold, of course, will continue on and I look forward to seeing them again at the next available opportunity. So should you!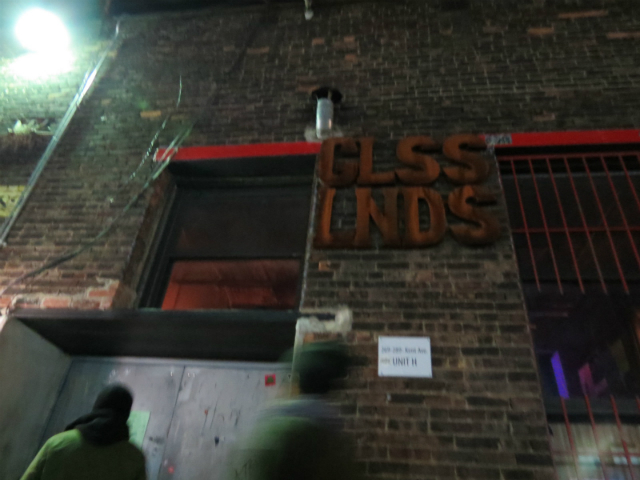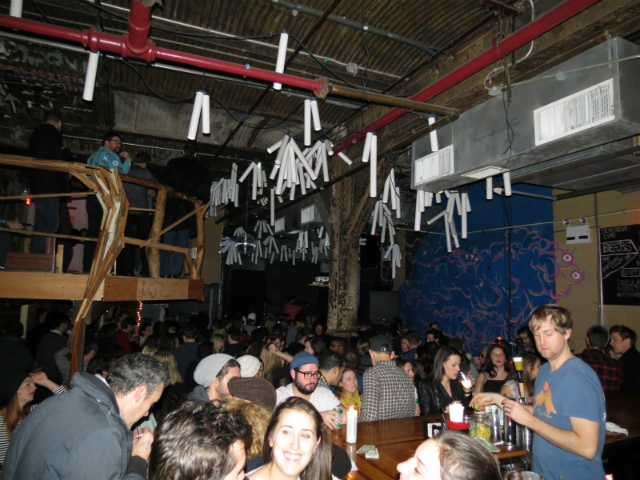 Below are some of the highlights from Saturday's show.
To see more highlights from the Glasslands show go HERE.
To learn more about Monogold and how to buy their new album visit them at their website HERE.
**You should follow Shea Magazine on Twitter HERE!**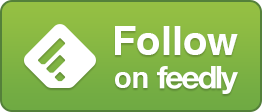 **If you liked this article you should share it!**

Tony Shea is based in New York, having recently moved from Los Angeles after more than a decade on the sunny coast. His short films have won numerous awards and screened at major festivals around the world including Comic-Con. As a musician, he is the lead singer for Los Angeles rock n' roll band Candygram For Mongo (C4M) candygramformongo.com who has been a featured artist on Clear Channel Radio's Discover New Music Program and whose songs have been heard on Battlestar Gallactica (Syfy Channel) and Unhitched (Fox) among other shows and films.