image via Jay Hood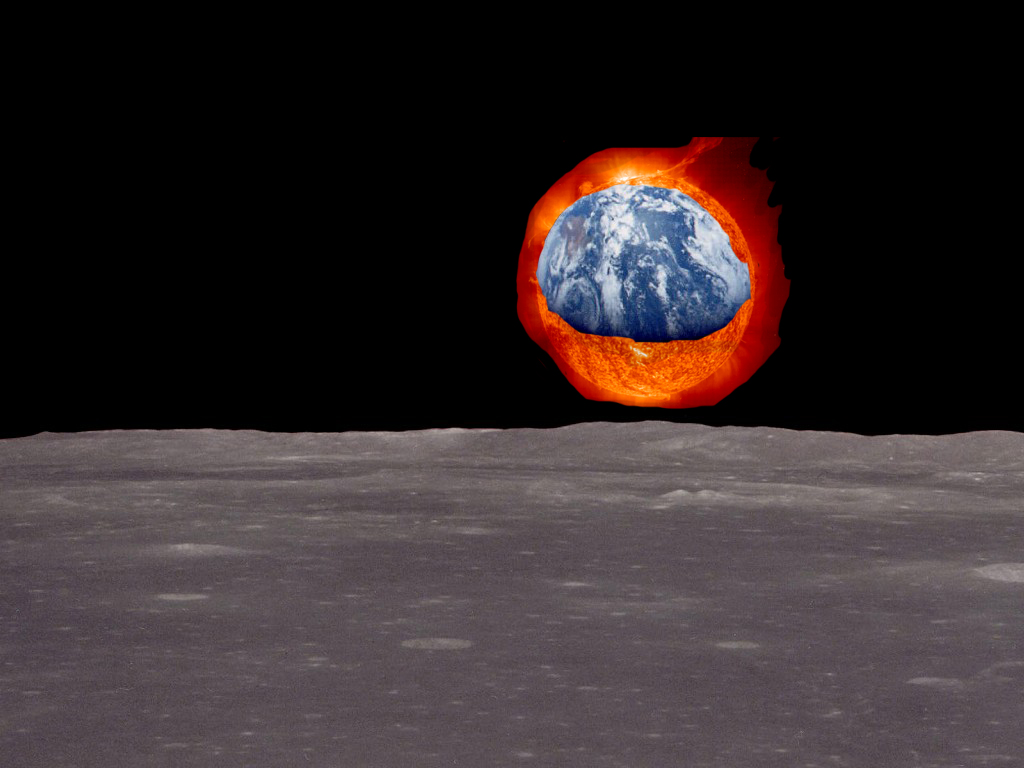 You could say I'm environmentally aware. I seem to know at least a little bit about a broad range of current issues: fracking – KXL – Pebble Mines – endangered gray wolves – Atrazine – whale hunting – GMOs, just to name a few. But a different sort of precipitously evolving environmental phenomena has quickly taken center stage, growing more alarming in each recent year. Record forest fires, warming oceans, drastic droughts, habitat destruction, all resulting in global widespread suffering and displacement of millions of people and animal species. What's worse is the trend of these problems seem to point to a larger, looming more disturbing concern, a figurative umbrella of increasingly unnatural portents: our climate is changing. Rapidly.
So when I discovered that former Vice President Al Gore would be training over 1,000 people to become Climate Leaders in his global initiative Climate Reality Project, I jumped at the chance. The purpose of the training, which was held at the Hyatt Regency McCormick Place in Chicago last week, was to teach trainees how to spread the message about climate change and advocate its solutions (which include energy conservation, a switch to renewables, and support for putting a price on carbon from our elected officials).
As I entered the first training session at the Hyatt's Grand Ballroom, I was suddenly immersed in a group of 1,500 people representing 50 states and 70 countries sharing concerns, ideas and preliminary achievements in solving this almost ungraspable issue. The vibrant excitement in the room was palpable as the attendees realized that although they were a vastly different group of people, they had all been brought together by a basic common purpose.
As the training began, the presentations seemed to transition seamlessly from the propitious to the astounding. We learned how to start the conversation on climate change, how to address denial, and how to continue the conversation in a constructive way. We learned effective communicating skills and engagement strategies.
But the highlight of the training was the long (8:10 a.m.- 6:30 p.m.) training day when Al Gore went through his presentation on climate change, where we are with our greenhouse gas emissions, and where we could potentially go. In this session, we learned the science behind the problem, the meat & bones of the climate crisis facts, and finally how we can resolve it. We learned about how we've zoomed past the projected ceiling of 350 ppm and reached the concerning sustained 400 ppm; and how if we continue using fossil fuels, we will rise further still. We saw the significant correlation between atmospheric carbon dioxide levels and temperature, each one fluctuating and rising with the other. We learned how devastating the warming planet has been on the Arctic ice, glaciers and lakes around the world. We were reminded of images of drought and terrifying floods that have all happened just within the past few years.
It was after this long, arduous day full of facts and potentials (scary ones, at that) that I felt a little overwhelmed. After all, we are talking about saving the world here. And we don't have a hammer-wielding Norse god on our side, or a short-tempered green Hulk or a billionaire philanthropist flying around in a red suit. Okay, maybe we have the Hulk on our side (see the well-articulated transcendent article "Mark Ruffalo on the Gulf Gas-Well Blowout and Why We Need to Kick Fossil Fuels to the Curb" in the Daily Beast). But more importantly what we also have on our side are 97% of climate scientists, four former EPA Directors, and NASA (among countless others) all agreeing with us in these important and basic truths:
Climate change is real.
It is happening right now.
And we are the cause.
As newly-minted Climate Leaders, that is the task that lies before us: spread the truth about the climate crisis, educate on the solutions. And see if we can somehow, somewhere find the resolve necessary to change, before it's too late to reverse the damage we have already done.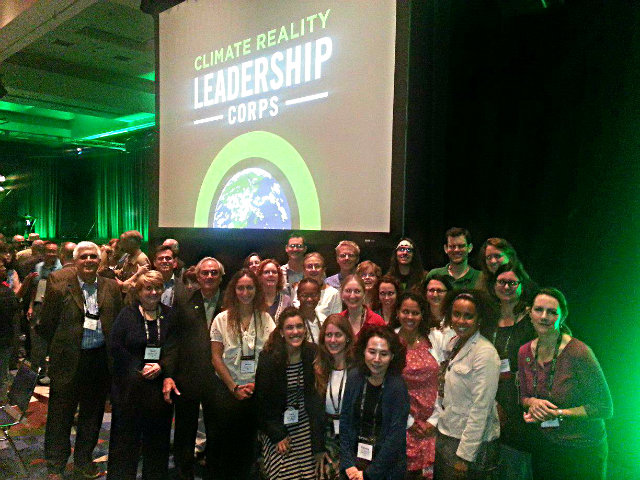 **You should like Shea Magazine on Facebook HERE!

Meagan Braganca is a writer, environmentalist, historical researcher and now presenter on climate change. She lives with her family in the Baltimore area. Follow her on twitter @mbraganca