Today marks the return of Microfiction Monday. Every Monday, we'll be doing a series of collaborative competitions where an artist provides us with a photograph or a painting (or something else) and we will attach a short story of 250 words or less.
We ask you to do the same and give us your best story of 250 words or less which you can leave in the COMMENTS section below. We'll choose the winning submission which will be published as a separate piece on Friday.
So let this cabin in the woods be your inspiration. Our micro follows below.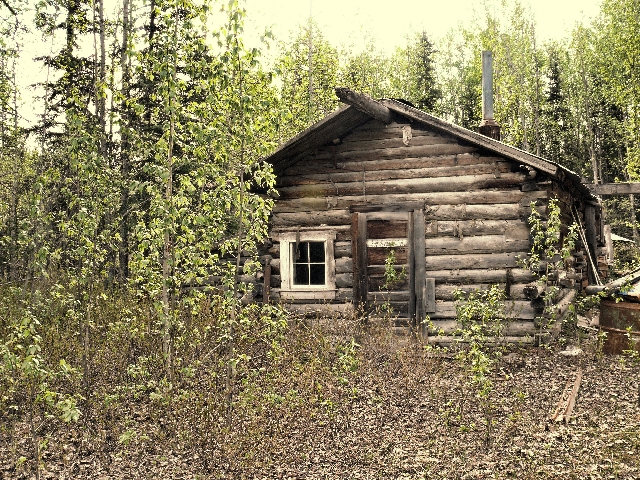 A friend in Colorado retrieved a cat from the pet shelter two hours away in Durango and brought it back to his creek canyon tin shack without heat or electricity that the miner's used back when the place was filled with gold and silver before the skiers came. He dropped the cat in behind the door of his home to handle the situation with the large brown mountain rats that came in through the walls.
"You eat when you kill."
That's what he said to it, holding it up by the scruff of its neck. Then he tossed it in.
In two weeks, we came back to find a wild yellow eyed creature that the house cat had become and the headless corpses of his victims.
**To see more of our curated content LIKE Shea Magazine on Facebook.**