During the month of October we'll be having a new Halloween themed microfiction contest every week. We provide the image and the title, you provide the story – 100 (one hundred) WORDS OR LESS (longer entries will be automatically disqualified).
This week's image is entitled "The Slave Dancers of Hades." Add your story to the comments section below!
Last week's WINNER was Desmond Caibrani.
Druida, Sansanon, Lucria and Annabelle took their places on the stage, performing the dance of the 7 veils. Thier master sat smoldering in his electric chair, his pitchforked tail swimming in a puddle of sweat on the floor. Behind them, the demon stage manager, Baronkumadrom, commisterated with the band. "Make it swing, boys. I think the old man is in a good mood."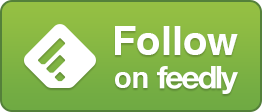 **If you liked this article you should share it!**