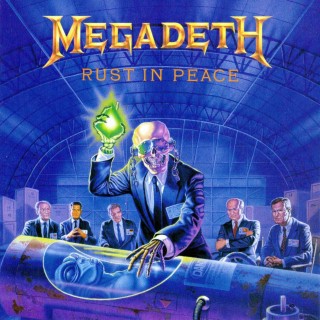 Dave Mustaine turns 54 today. Best known as the frontman for thrash superstars Megadeth for the last 30 years, Mustaine was the original lead guitarist in Metallica. He was fired from Metallica just before the band recorded their first album, owing to his legendary reputation for chronic alcoholism and drug abuse layered on top of an overtly aggressive personality. I wouldn't have him any other way.

While Metallica will always be regarded as the greatest thrash band of all time, it is Mustaine's Megadeth that gives us the biggest thrill. With album titles such as Killing is My Business…And Business is Good, Peace Sell…But Who's Buying, So Far So Good…So What?, Rust in Peace, and Countdown to Extinction, Megadeth is a band that takes it straight to The Man, condemning the politics and economics of the global war machine in songs that read like science fiction narratives, all the while somehow managing to keep their sense of humor at the same time. Through 14 studio albums and numerous personality conflicts and line-up changes, Mustaine has remained the only permanent member of the band, shepherding Megadeth around the globe (more so now than ever perhaps since he is sober and a devout Christian) unleashing the furious attack of adrenaline fueled speed and venom that makes him one of the greatest of all time.
To date, Megadeth has sold over 50 million records worldwide and been nominated for 11 Grammy Awards (though never winning). Along with other Megadeth ax-man Marty Friedman, Mustaine was voted by Guitar World magazine as #19 on the list of 100 greatest heavy metal guitarist of all time. In 2009, Joel McIver voted Mustaine the greatest metal guitarist of them all in his book The 100 Greatest Metal Guitarists, ranking him above former Metallica band mates James Hetfield and Kirk Hammett. Currently, Megadeth is on a world tour with metal super-gods Iron Maiden, selling out stadiums on the four corners of the Earth. Happy birthday to the one and the only Dave Mustaine.
My picks for the 7 best of Megadeth:
7. The Right to Go Insane

From the 2009 album Endgame, this song showed that Megadeth could still throw down punishing riffs with the best of them.
6. Symphony of Destruction

This song represented a more radio friendly Megadeth from their earlier work. It has an opening hook made for fist pumping that helped make 1992's Countdown to Extinction Megadeth's best-selling album.
5. Sweating Bullets

Also from Countdown to Extinction, Mustaine's shrill cry of "Sweating Bullets" is like having an ice pick slid into your spine.
4. 99 Ways to Die

This is an odd Megadeth rarity that has only ever been performed in concert 7 times. Originally appearing on the album The Beavis and Butthead Experience the song serves admirably as an anti-gun PSA.
3. Peace Sells

The title track from 1986's Peace Sells…But Who's Buying album expresses a sentiment that seems as timely now as it did when the album came out.
2. Holy Wars – The Punishment Due

From 1990's Rust in Peace, this song is a guitar Juggernaut from Mustaine, and co-guitarist Marty Friedman, that plays like Mozart on acid.
1. Killing is My Business…and Business is Good

From their first album of the same name, released in 1984, this song is an absolute onslaught of pure mayhem that will make your eyeballs explode.
**You should like Shea Magazine on Facebook HERE!**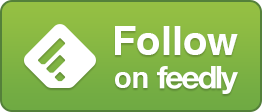 Tony Shea is based in New York, having recently moved from Los Angeles after more than a decade on the sunny coast. His short films have won numerous awards and screened at major festivals around the world including Comic-Con. As a musician, he is the lead singer for Los Angeles rock n' roll band Candygram For Mongo (C4M) candygramformongo.com who has been a featured artist on Clear Channel Radio's Discover New Music Program and whose songs have been heard on Battlestar Gallactica (Syfy Channel) and Unhitched (Fox) among other shows and films.