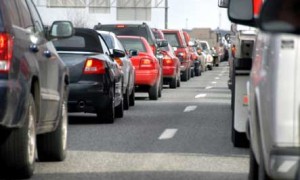 I am Clover, that is my vision name. My totem animal is the skink. This is my podcast for mindful driving, "Meditation for Commuters." Episode One: Traffic. Take a few minutes of bliss to teach yourself how to meditate while driving. Note: Please KEEP YOUR EYES OPEN. DO NOT ATTEMPT ON THE 405.
Words/Voice: Daedalus Howell • Music: Orion Letizi @ ObservatoryMusic.com
Daedalus Howell is an itinerant newspaperman and media maker. He writes books and blogs at DHowell.com. Subscribe to the Sunday Edition, Howell's weekly dispatch of original and curated curios, emailed to you for free. You'll also receive The Tea Cup Whale: How to Find Your Creative Niche as a Thank You for subscribing. Click here to subscribe now!