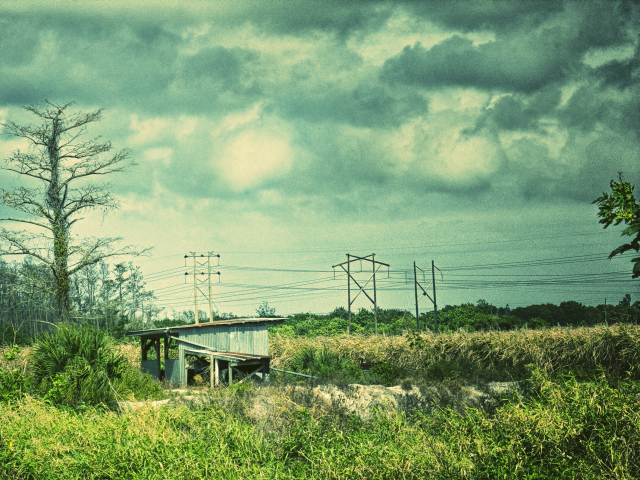 Deep in the swamp of the Loxahatchee National Wildlife Refuge, beneath the buzzing power lines and a barren tree being slowly strangled by curling vines, stands a solitary dilapidated corrugated metal structure that is gradually, but most assuredly, being devoured by the vegetation that surrounds it. The humid conditions and strong rain appear to be rapidly breaking down the materials so that soon the swamp will have reverted back to its natural state.
Find more from Loxahatchee National Wildlife Refuge and more Shea Magazine Photos of the day on the Shea Magazine Flickr Page

Jay Hood has lived in Baltimore, Maryland for the past 25 years.  He likes to travel and is an avid photographer.  His photography has been featured in several obscure and unassuming locations, such as John Ball Zoological Gardens.  He does not eat vegetables and is learning to enjoy seafood.  He strives to keep his DVR no more than 40% full.  Comfort is paramount and he is not above a little slacking.