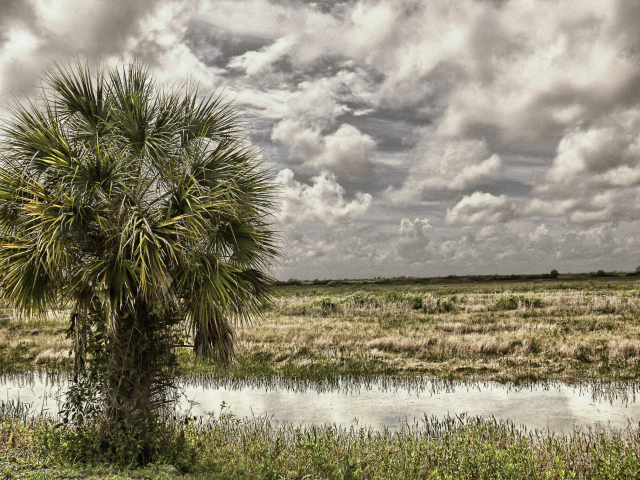 Deep into the Loxahatchee National Wildlife Refuge stood a lone tree by the side of a motionless slough of water. The dense cluster of fronds offered no respite from the stifling humidity. Likewise, the sluggish procession of clouds across the sky provided no relief. The air was still. Nothing moved. The sound of insects assaulted the ears with their incessant drone. From afar, a small splash of water signaled that a gator had also sought refuge from the heat by sliding beneath the stagnant water.
Check out more from Loxahatchee National Wildlife Refuge on the Shea Magazine Flickr page.

Jay Hood has lived in Baltimore, Maryland for the past 25 years.  He likes to travel and is an avid photographer.  His photography has been featured in several obscure and unassuming locations, such as John Ball Zoological Gardens.  He does not eat vegetables and is learning to enjoy seafood.  He strives to keep his DVR no more than 40% full.  Comfort is paramount and he is not above a little slacking.