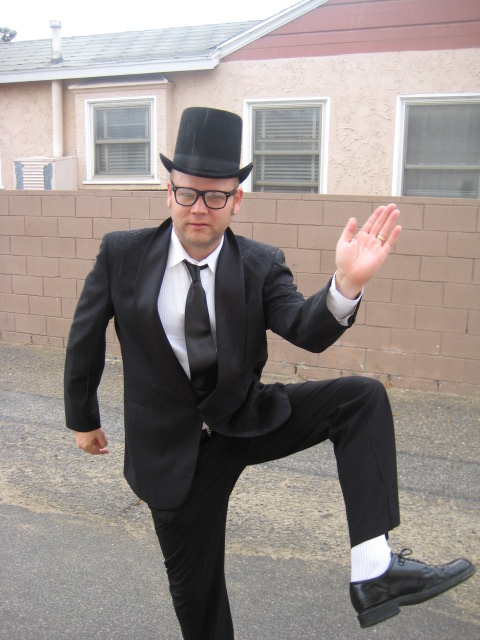 Now that this election is finally behind us, I can again focus on what I truly love, namely dance. At 6' 1" and 215 pounds, I guess you could say that I was born to dance, the same way that a fish is born to swim or that a bird is meant to fly. Through dance I am able to escape the humdrum monotony of the everyday and fully and completely express myself. I bet you'll feel the same way too, once you give it a try.
Therein, let's start a new dance craze, shall we?
Before we begin, there's a couple of key factors to starting a dance craze.
First, find an alleyway where you can dance free from prying eyes. Next, give the dance a catchy title that folks will remember. I call this one "William Tecumseh Sherman" in honor of the Civil War general famous for the "scorched Earth" policy of 1862. Finally, create your dance. This dance has 25  fun and easy steps that I will now demonstrate.
Here's some music to listen to while we get our freak on.
*Photos by Dan O'Day
Repeat the sequence five times, and you've got it. You'll be a hit at any party you attend, and the envy of your friends and close associates-that is until they catch on. Wallah!  A new dance craze has started.

Tony Shea is based in New York, having recently moved from Los Angeles after more than a decade on the sunny coast. His short films have won numerous awards and screened at major festivals around the world including Comic-Con. As a musician, he is the lead singer for Los Angeles rock n' roll band Candygram For Mongo (C4M) candygramformongo.com who has been a featured artist on Clear Channel Radio's Discover New Music Program and whose songs have been heard on Battlestar Gallactica (Syfy Channel) and Unhitched (Fox) among other shows and films.