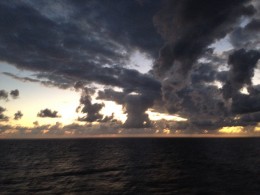 I've spent most of my life beating myself up, "I should be doing this. I should be doing that. I don't try hard enough." It made me miserable. I never realized it until after my divorce (and the two and a half years of therapy that came after it). Since then, I've learned to enjoy the moment. I've learned that problems, issues, and worries, are all mostly in my mind. I am the one who actually chooses whether or not to focus on them. I decide whether to sit around and think about my car's transmission, the cable bill, the Bears' loss, or a beautiful sunset. Time to stress? Time for the sunset? I choose who wins. Today, sunset wins. The key is everything in moderation. I don't obsess over what's not getting done. I've learned to relax. There's plenty of time.
Hello Lord Stanley. The Chicago Blackhawks raise the banners and show off the Cup. Remember the "17 seconds to glory"? I do. HAWKS WIN!! HAWKS WIN!! There's plenty of time.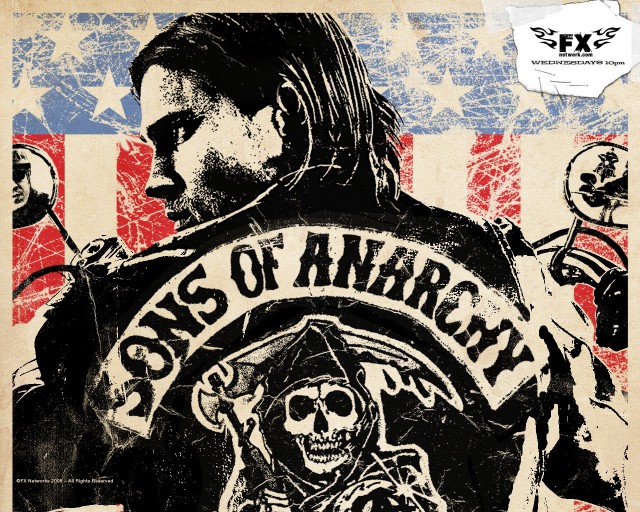 Despite what experts say, TV is not bad from you. You can learn a lot from TV. Like once you start running guns for the IRA, it's not so easy to get out. Look at all the trouble Juicy is in. He was just trying to help!!! Will Tig die?? Valuable lessons for kids. Think about it. "SOA" wins. There's plenty of time.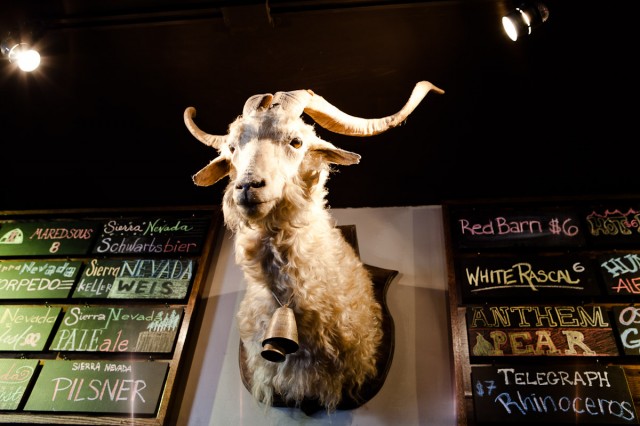 West Hollywood night life. The Surley Goat. They have a great vibe, these cool murals on the walls and an awesome beer menu. They change the beer menu all the time. Did you know there's a such thing as sour beer? It's one of the reasons I go in there. How can you not just kick back and enjoy the moment? The Goat wins! There's plenty of time.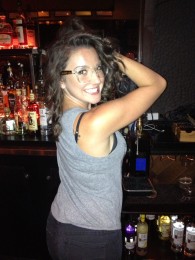 Aimee Mirello. She works at the Goat. She's the other reason I go to the Goat. Seriously, Aimee wins. There's plenty of time.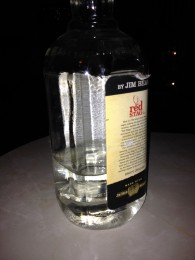 This isn't a bottle of Red Stag. It's an empty bottle of Red Stag filled with tequila that was made by a friend's uncle in Mexico. Wait, it's not filled with the tequila, is ¼ filled. Bootleg tequila wins. There's plenty of time.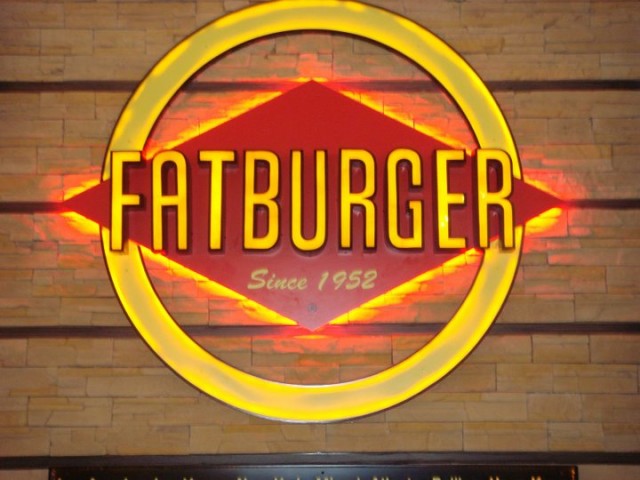 You know what's good for a hangover? FatBurger wins! Everything in moderation. There's plenty of time.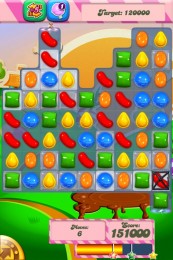 There actually may not be enough time for this.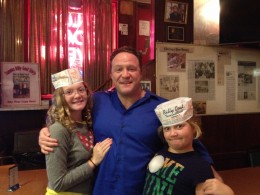 Daughters win. Always. Hands down. There is no bigger enjoy the moment motivation than kids. I have caught myself thinking about so much crap when I'm with my kids.  Bills, work, divorce, so much of life takes your focus away from your kids when that's all they want. My kids remember the most obscure stuff. I can remember with them, if I'm "with" them when it happens. This is their first trip to a the Billy Goat tavern in Chicago.  It's very important to give your children a healthy balanced choice of foods. Maybe someday I will do that. There's plenty of time.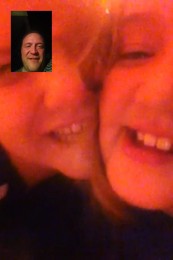 Did I mention my kids live in Chicago now? That sucks. This is how I see them most of the time now. Again, it sucks, but it's all we got. But, "Daughters inhaling helium, making silly faces and singing to Dad for 30 minutes on Face time" wins. There's plenty of time.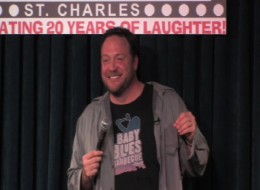 Stand-up. Once the kids moved to Chicago, I rediscovered my love for performing stand-up. Local L.A. clubs, new material. I've written hours of new stand-up material this year. Some of it is even good. That's a positive. Stand-up wins. Everything in moderation. There's plenty of time.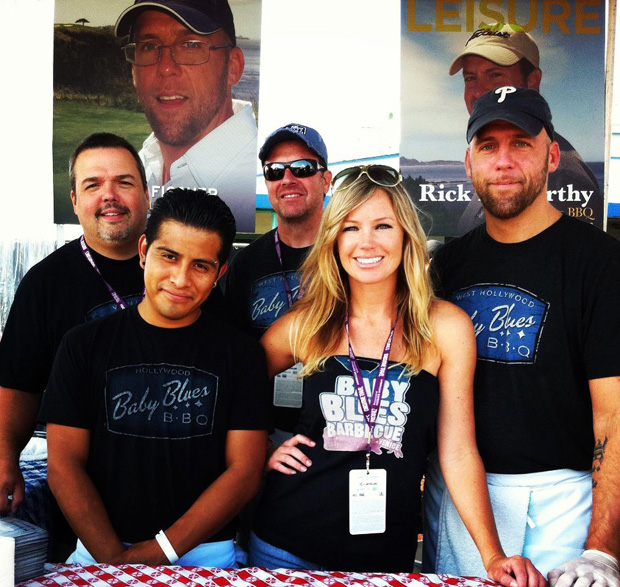 Baby Blues BBQ. Where I spend almost all my time. Great place, amazing food, but most importantly, the best friends anyone could ever ask for. Right to left, Robb, Edi, Rick, Liz, and Danny. Megan is not pictured due to important labeling issues. I love them all equally (OK, Liz more) I can't begin to describe what these people mean to me. The last two years have been the most difficult of my life. These people helped me get through it. Ever work at a place where you didn't want to kill at least 3 people??? I have. I used to carry a lot of crap with me. Real friends make a real difference. They win. There's plenty of time.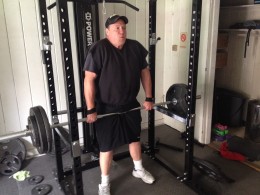 Working out. I don't just hang at Baby Blues. I eat brother. I eat A LOT of BBQ. When you do that, you better work it off. I'm almost two months in to a whole new workout routine. New diet, supplements, an entire new life style. I feel great. I've lost 8 lbs. I have a before pic. I'm saving it for my "Let's lose 50 pounds, shall we?" piece. There's plenty of time.
I've learned to "Slow down", "Smell the Roses", "Be in the now", however you wanna put it. That's a full plate. A full life. I never even brought up fantasy football.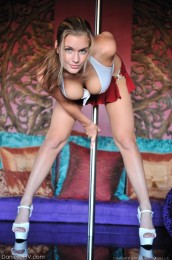 Or strippers.
There's plenty of time.
**You should like Shea Magazine on Facebook HERE!**
Lenny Schmidt is an actor/comic/writer/director who lives in Los Angeles. He's appeared in numerous films and TV shows including "Southland", "True Blood", and "Castle". He's performed stand-up in clubs, theaters, and cruise ships all over the world. He enjoys sleep, steak, and sports, not necessarily in that order.