Spring is in full effect in New York and to celebrate the Whitney threw a block party with free admission to the museum's new digs.
The line to get in stretched around the block as New Yorkers turned out in mass to explore the Whitney's new home. Designed by Renzo Piano, the Whitney is located at 99 Gansevoort Street at Washington Street in the West Village/Meatpacking District neighborhoods of lower Manhattan, right next to the beginning of the High Line. The 200,000 square foot structure has nine floors and features numerous balconies with excellent views of the city. Construction on the project lasted five years and cost nearly $450 M.
Focusing on works by American artists from the 20th and now 21st centuries, the inaugural collection featured an astonishing mix of work by just about every prominent modern artist that you could probably name including: Chuck Close, Keith Haring, Arshile Gorky, Roy Lichtenstein, Edward Hopper, Mark Rothko, Edward Ruscha, Jackson Pollack and Jean-Michel Basquiat, to name but a few of the hundreds of artists whose work was on display.
Here are some of the other sights from the exhibition: You can click on any image to see a larger version.
If you missed out on last weekend's event, not to worry. The Whitney is open every day of the week except Tuesday. Normal adult admission is $22. Seniors and students can get in at the discounted rate of $18, and admission is always free for members and folks under the age of 18. If the normal admission is too steep, the Whitney offers 'pay what you like' admission every Friday evening from 6-9pm.
For more information on the Whitney Museum of American Art, go HERE.
**You should follow Shea Magazine on Twitter HERE!**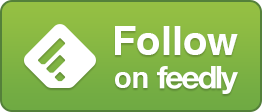 **If you liked this article you should share it!**

Tony Shea is based in New York, having recently moved from Los Angeles after more than a decade on the sunny coast. His short films have won numerous awards and screened at major festivals around the world including Comic-Con. As a musician, he is the lead singer for Los Angeles rock n' roll band Candygram For Mongo (C4M) candygramformongo.com who has been a featured artist on Clear Channel Radio's Discover New Music Program and whose songs have been heard on Battlestar Gallactica (Syfy Channel) and Unhitched (Fox) among other shows and films.