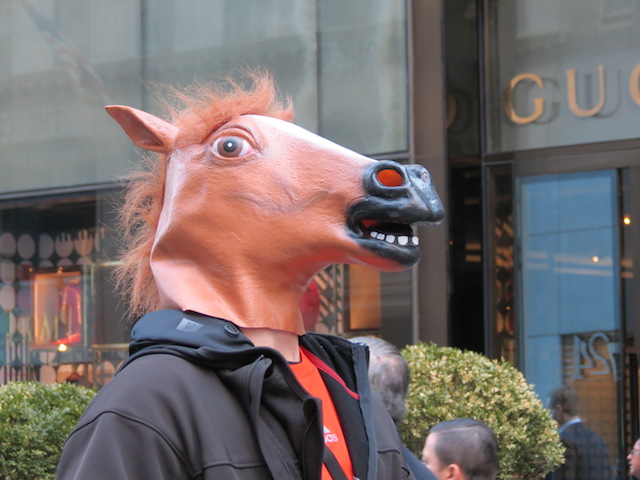 In my role as professional tourist I'm willing to do anything once. And so today I headed out with the family in tow over to 47th St. and 5th Ave for the annual "Easter Bonnet Festival"…
…for the first and hopefully last time in my life. To use the term 'bonnet festival' is pure hyperbole, since there were a scant few bonnet enthusiasts compared to the legions of other lookie-loos crammed together on the street. To be fair there were a number of creative head dressings on display that you can see below, but in the end I'd recommend that you save yourself the trouble and head to your favorite bar instead. Happy Easter folks!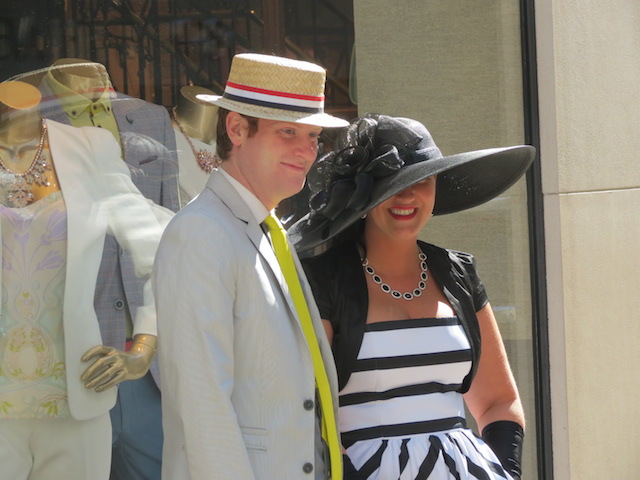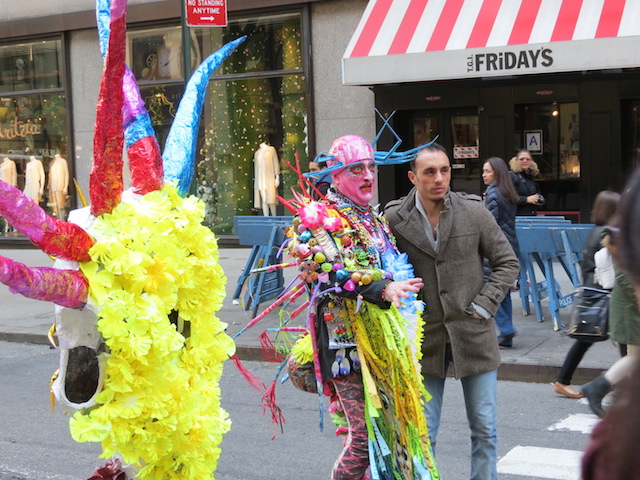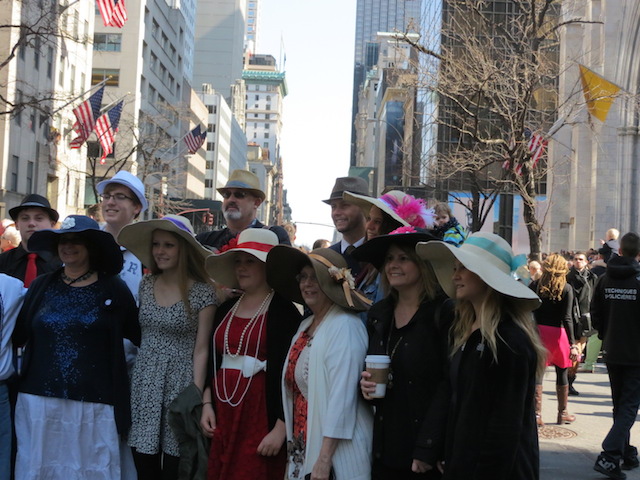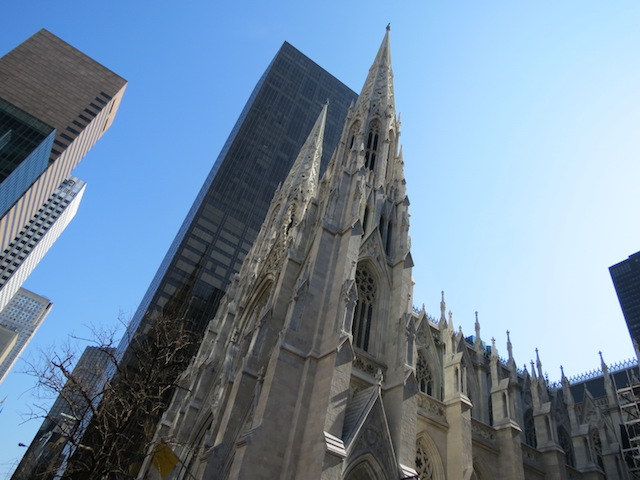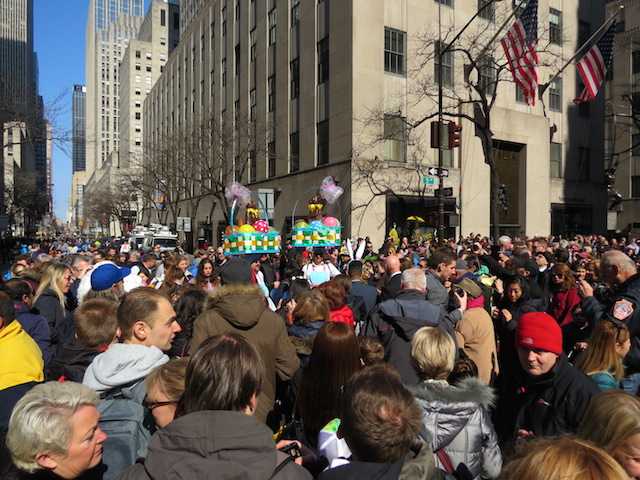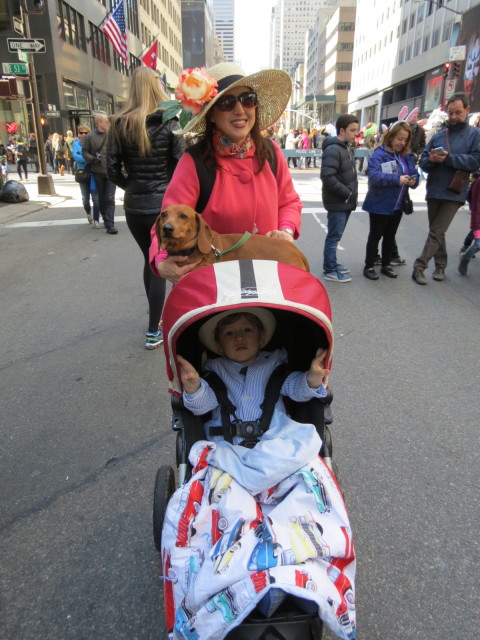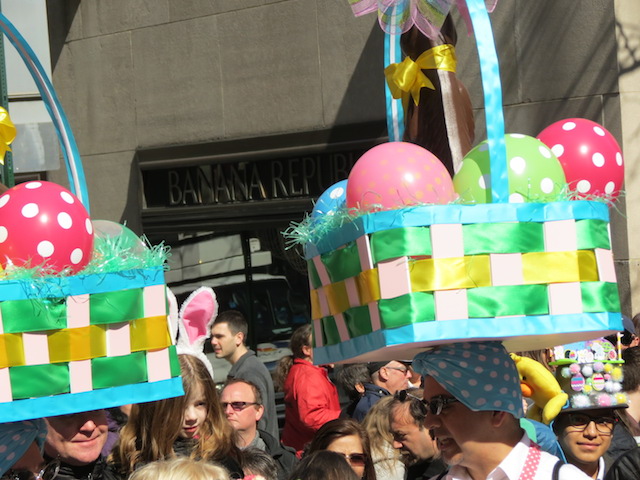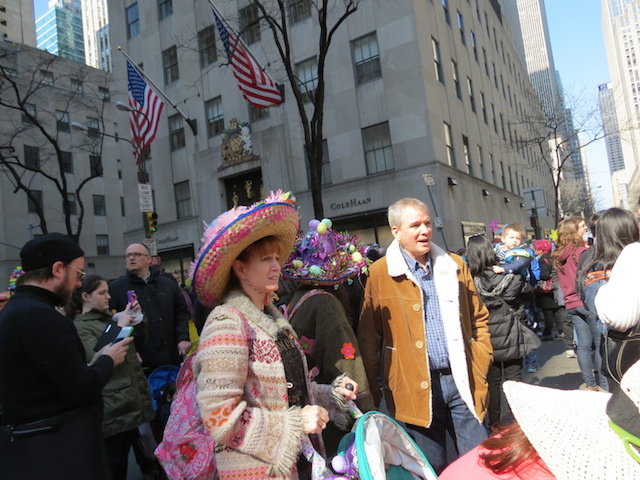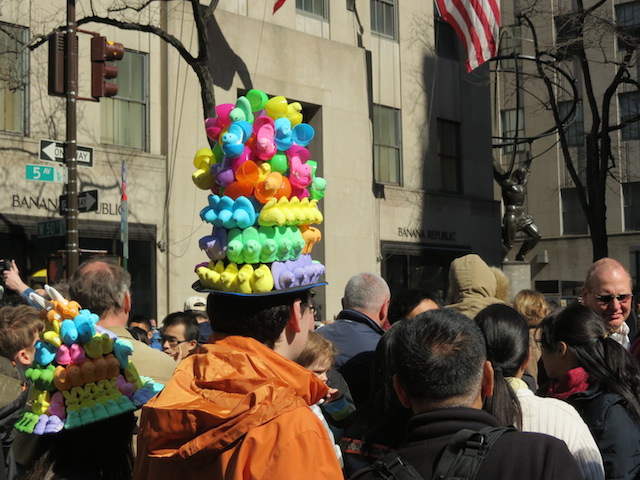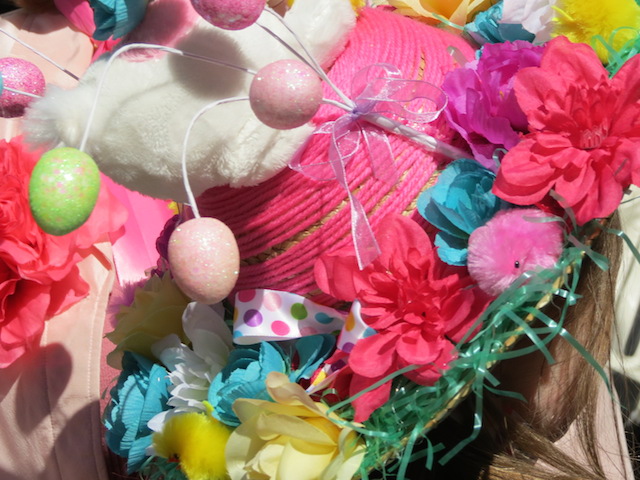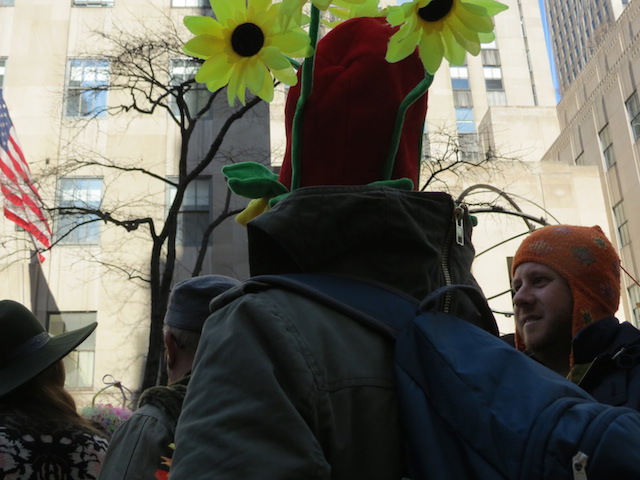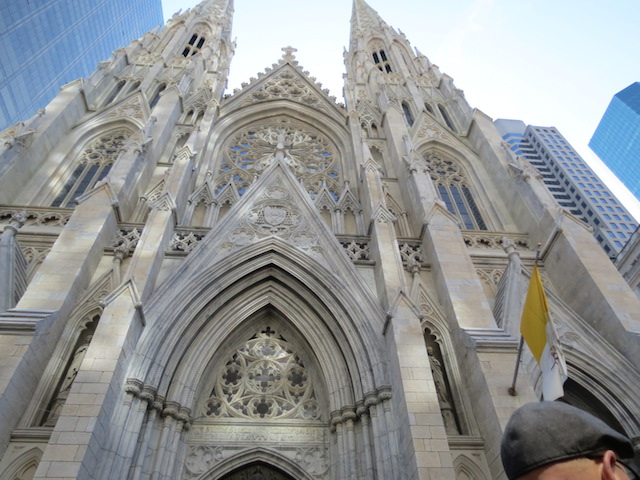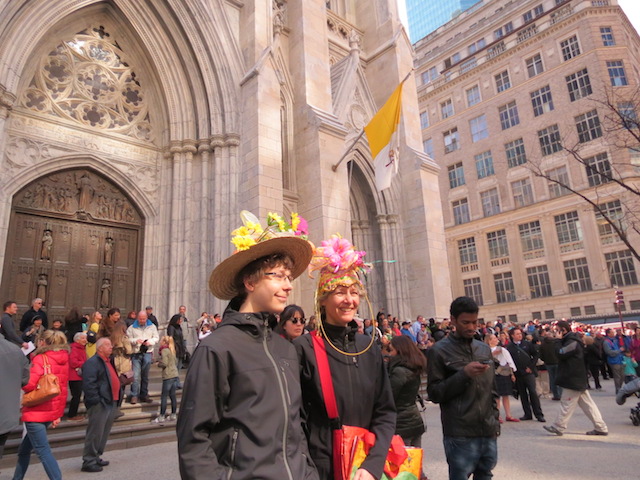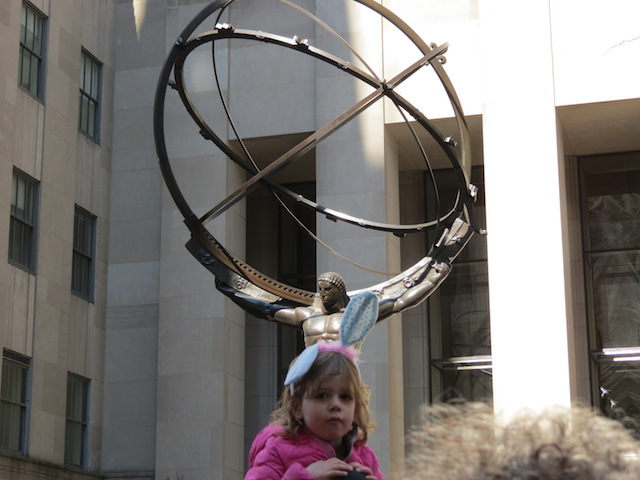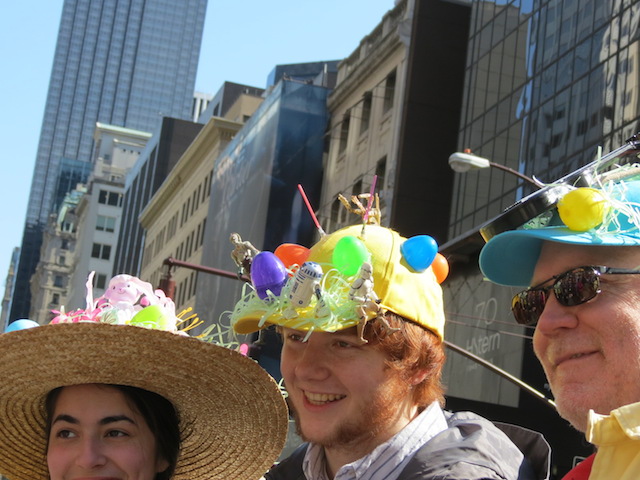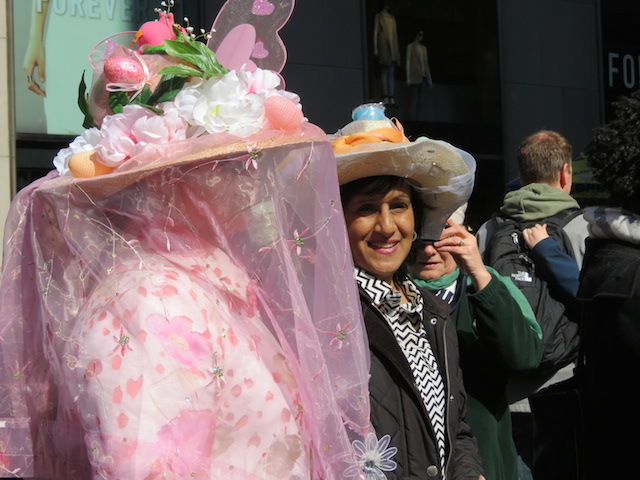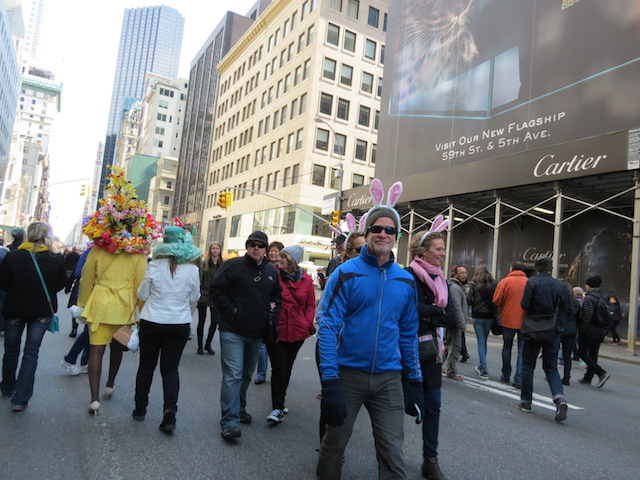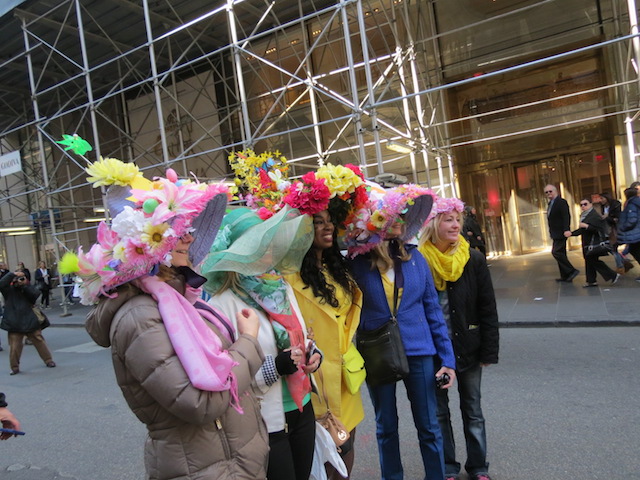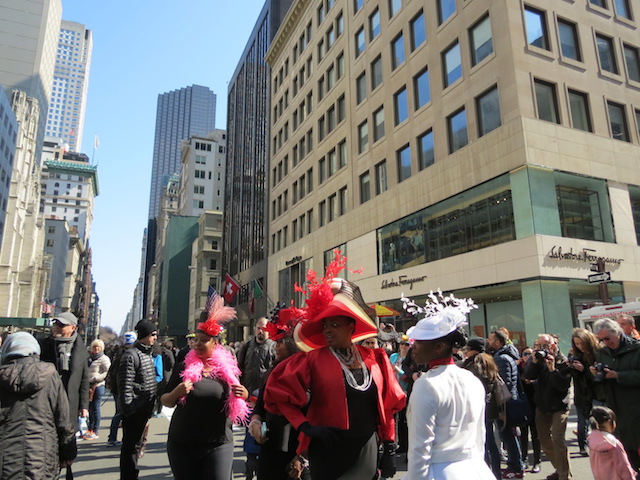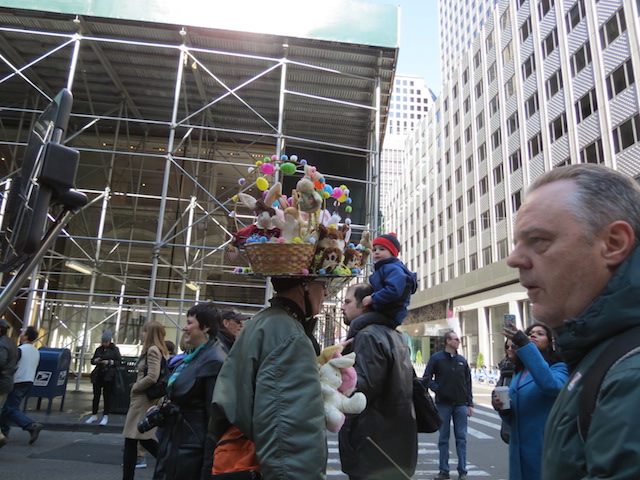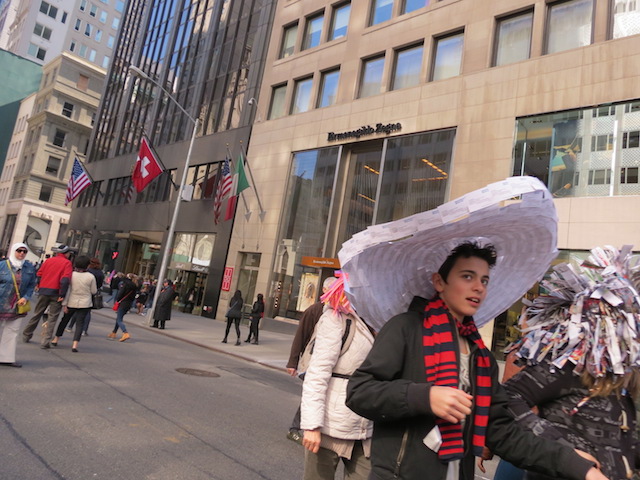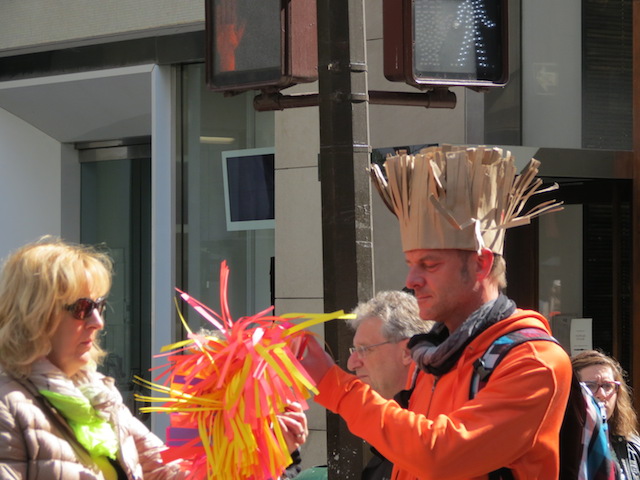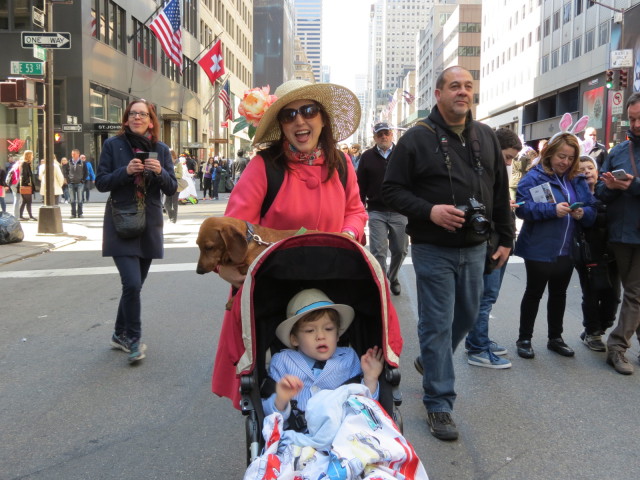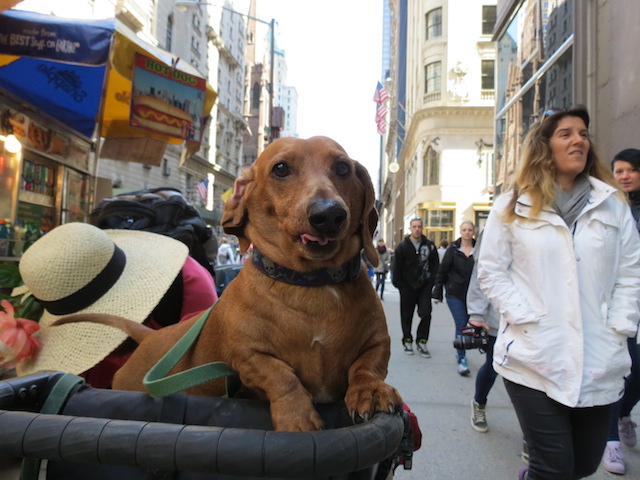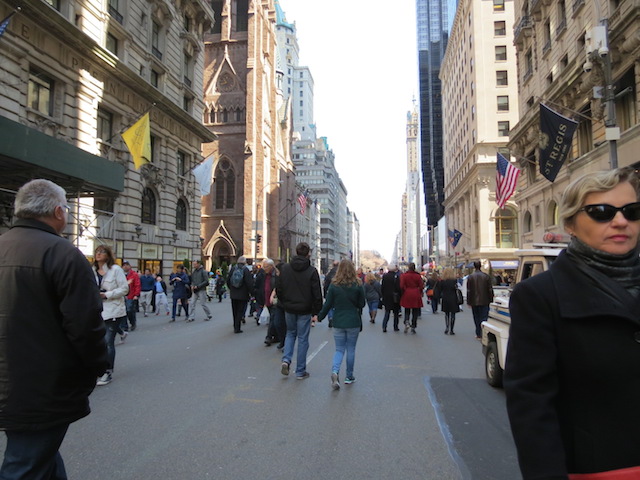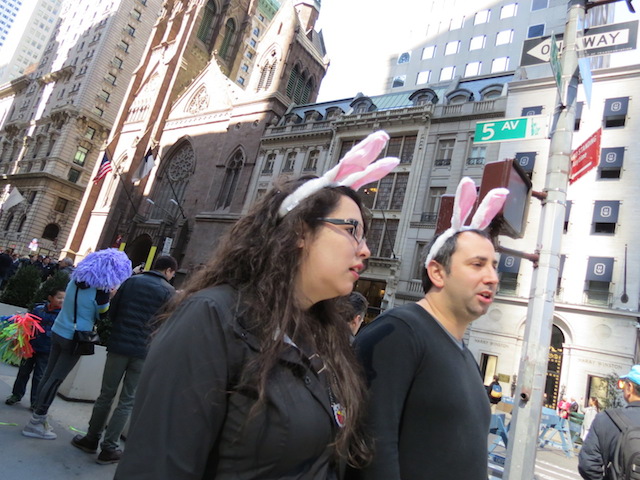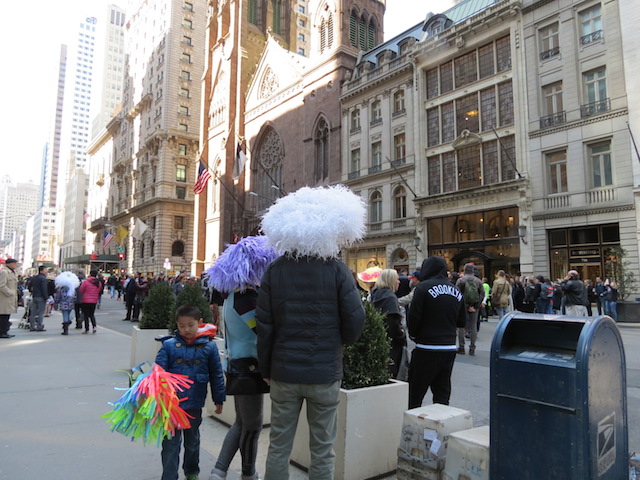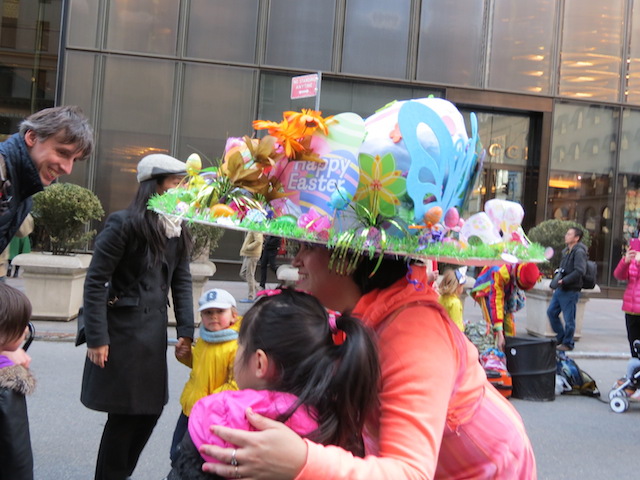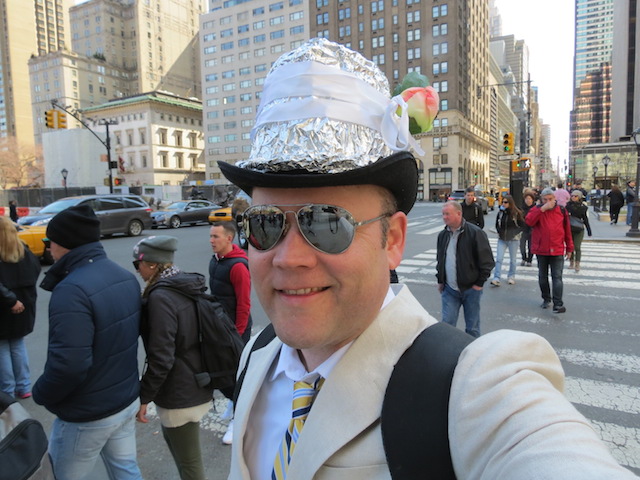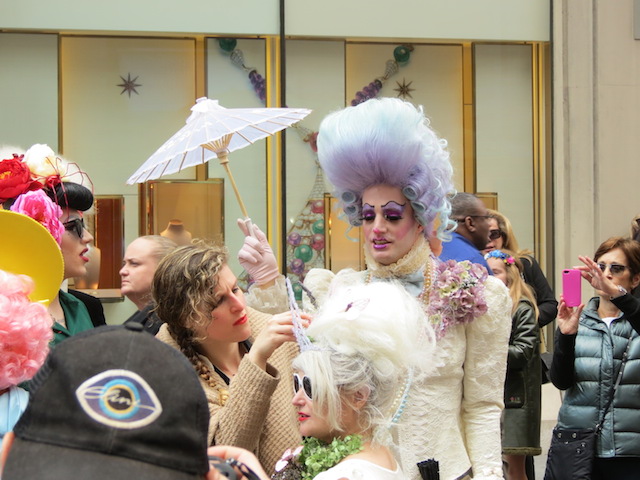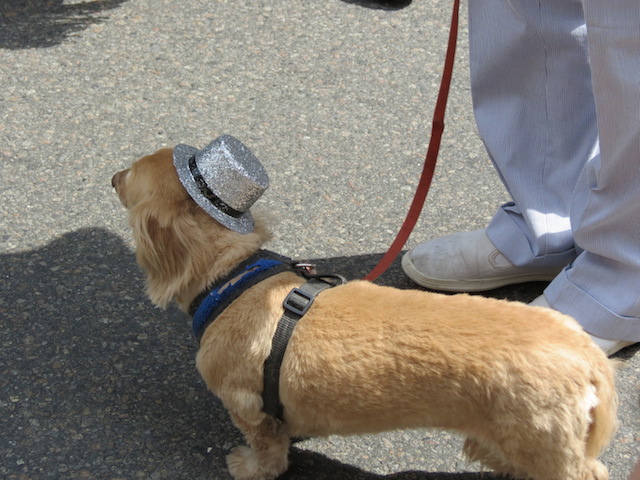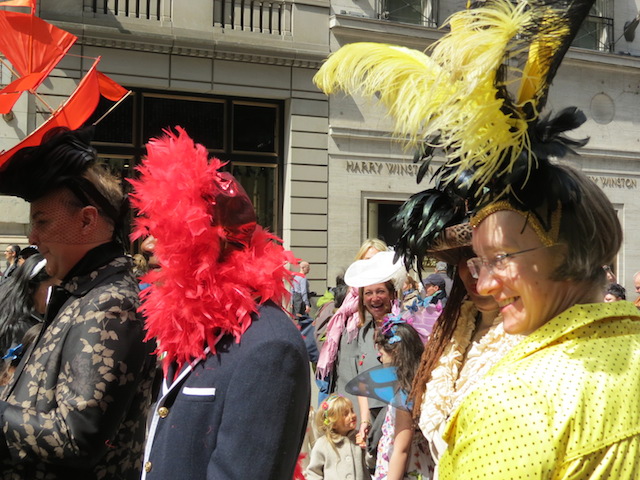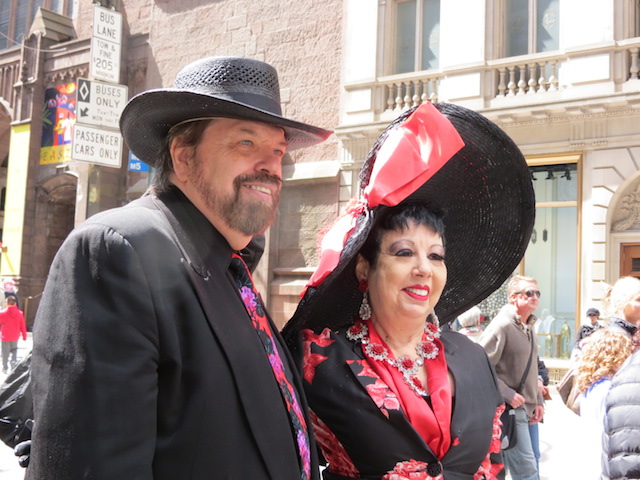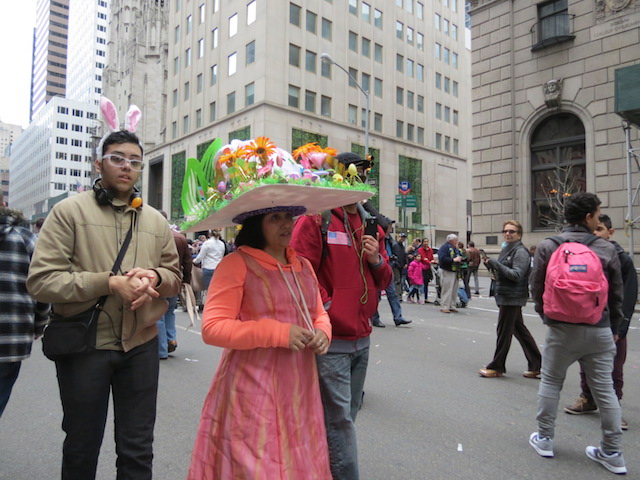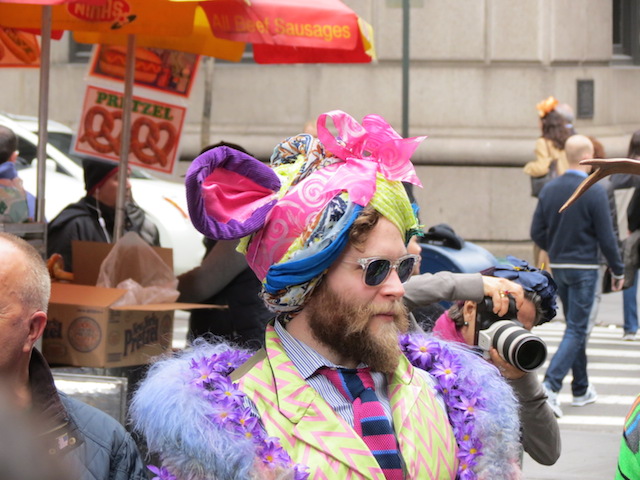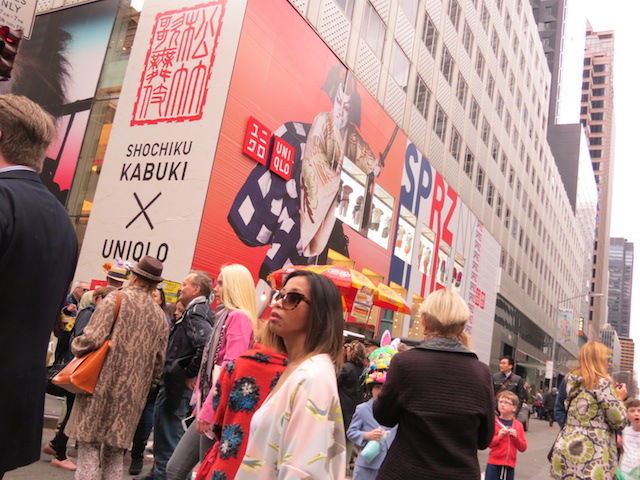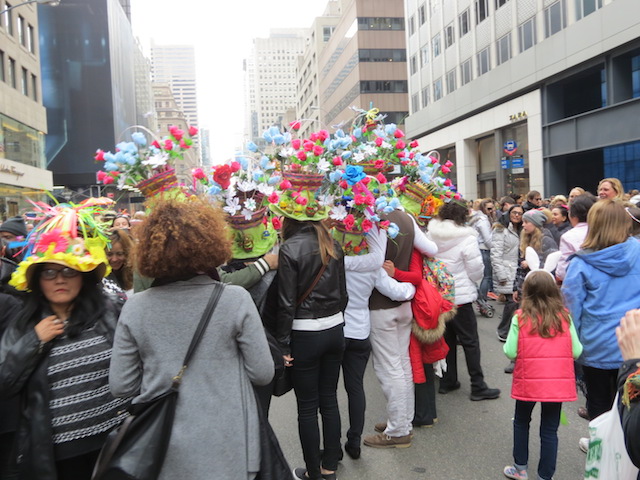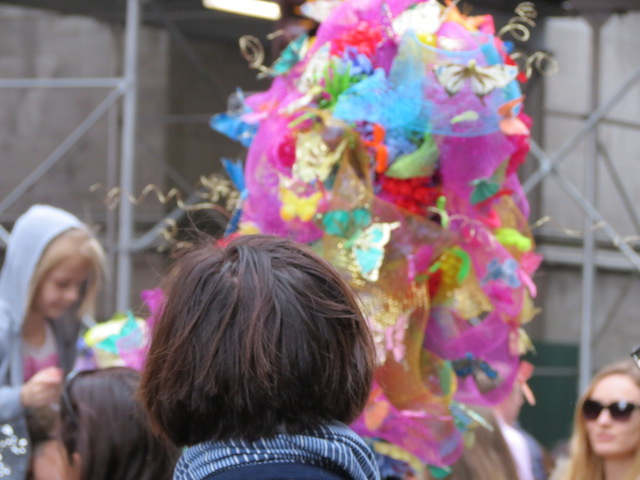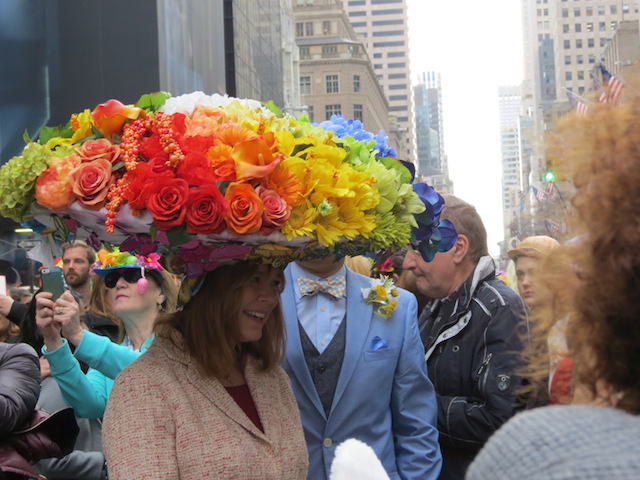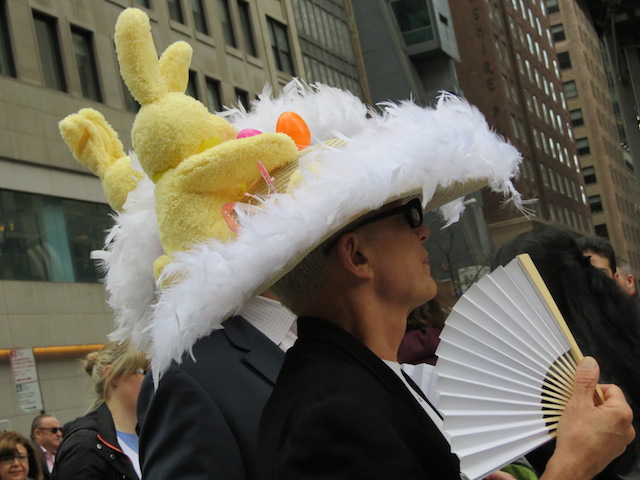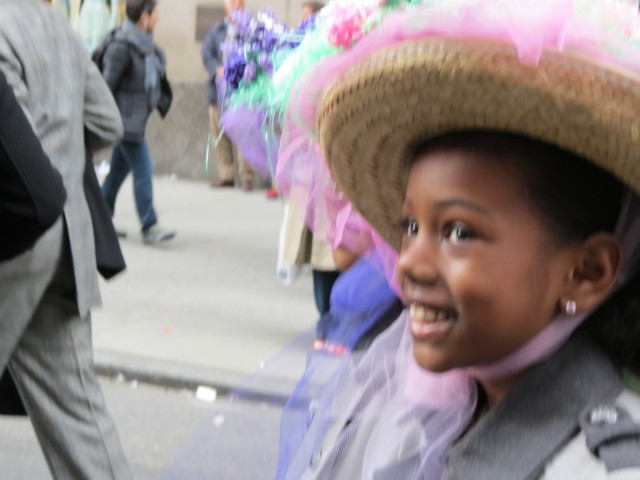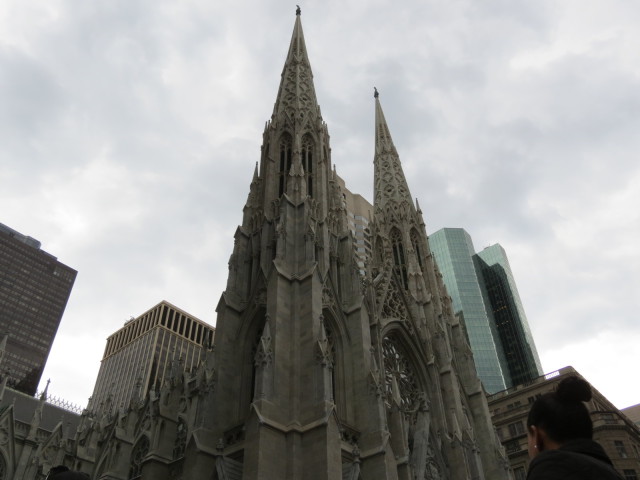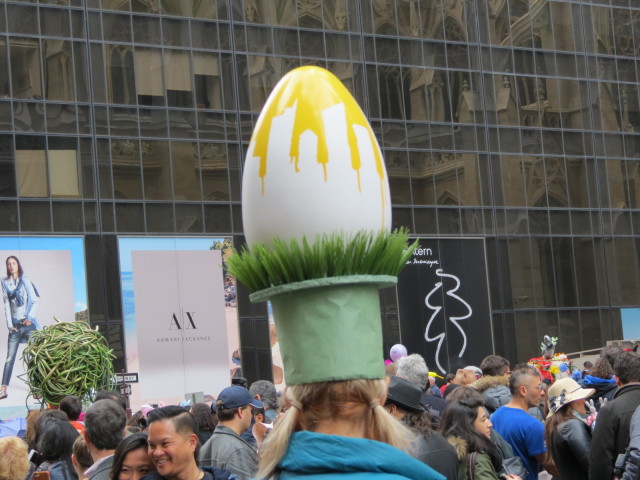 **You should follow Shea Magazine on Twitter HERE!**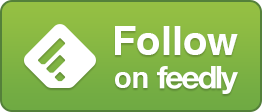 **If you liked this article you should share it!**

Tony Shea is based in New York, having recently moved from Los Angeles after more than a decade on the sunny coast. His short films have won numerous awards and screened at major festivals around the world including Comic-Con. As a musician, he is the lead singer for Los Angeles rock n' roll band Candygram For Mongo (C4M) candygramformongo.com who has been a featured artist on Clear Channel Radio's Discover New Music Program and whose songs have been heard on Battlestar Gallactica (Syfy Channel) and Unhitched (Fox) among other shows and films.