Dan O'Day McClellan contributed to this article.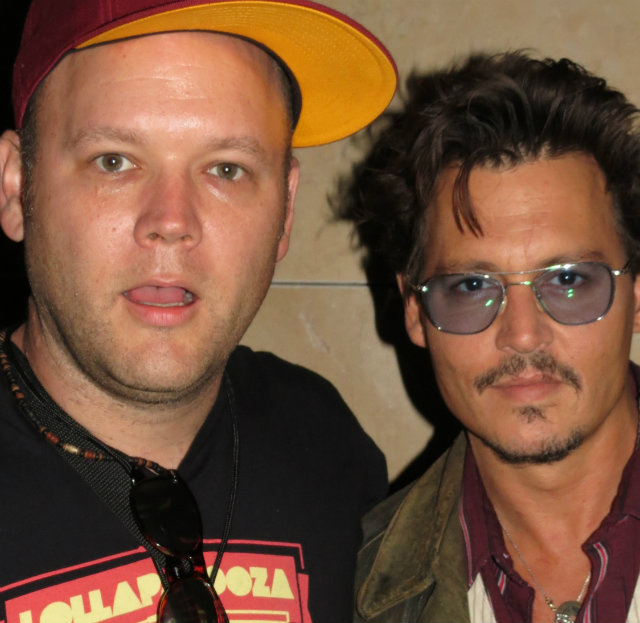 I am coming off one of the best birthday weeks that I have ever had. The last ten days have been non-stop fun beginning with the Vice Mag Photo Edition 2013 party, followed by the burlesque show at Skinny's (article to come), then a night at the Roosevelt with friends, before yesterday's capper – the 9th Annual Johnny Ramone Tribute, held each year at Hollywood Forever cemetery where dear Saint Johnny is buried along with his compatriot on bass, Saint Dee Dee, a mere hundred yards away.
Hosted each year by Linda Ramone, Johnny's widow, this annual celebration is a writhing mass of partying, punk-rock picnickers decked out on the great lawn to watch a movie projected on the mausoleum wall. Johnny Ramone, always the horror aficionado, would have undoubtedly loved this gathering in a graveyard to celebrate his life. This year's film was Cry Baby. On hand were director John Waters along with several of the film's stars including: Johnny Depp, Traci Lords, and Ricki Lake. Sex Pistol's guitarist Steve Jones and burlesque queen Dita Von Tesse hosted the opening Q+A.
I can say without a doubt that it was one of the most hilarious and fun evenings I've had in LA, which is saying something after fifteen years here. Below you can see pics of the day's events as Dan O'Day McClellan and I, armed with a couple of cameras and a cell phone, headed to Hollywood to party with the dead.
Gabba Gabba Hey!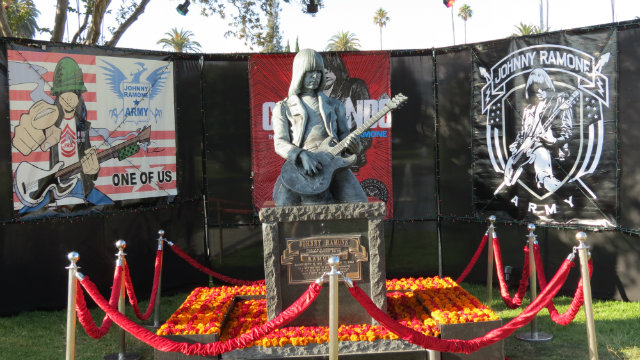 Johnny's grave.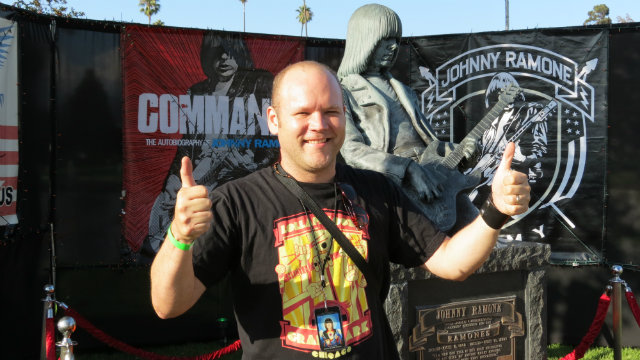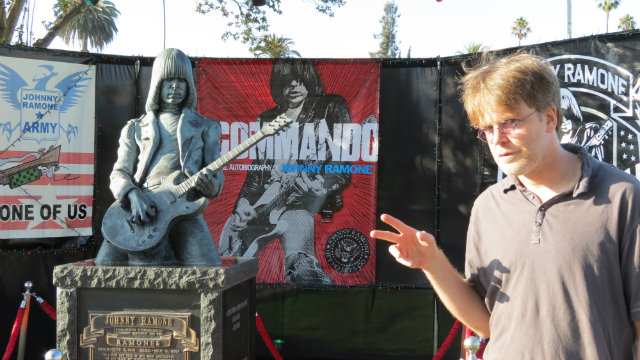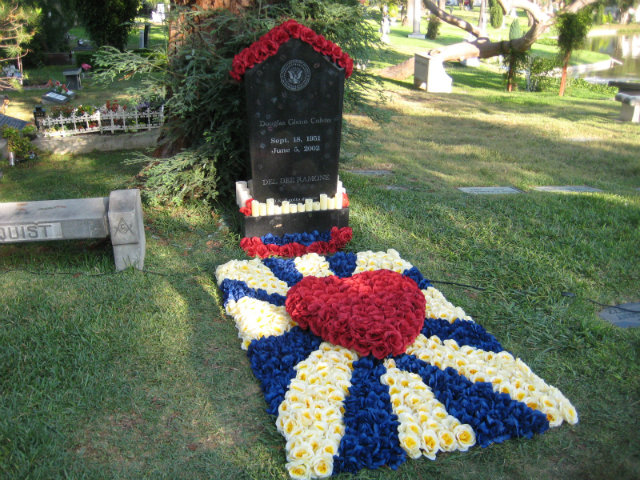 His parents called him Douglas. Dee Dee Ramone's grave.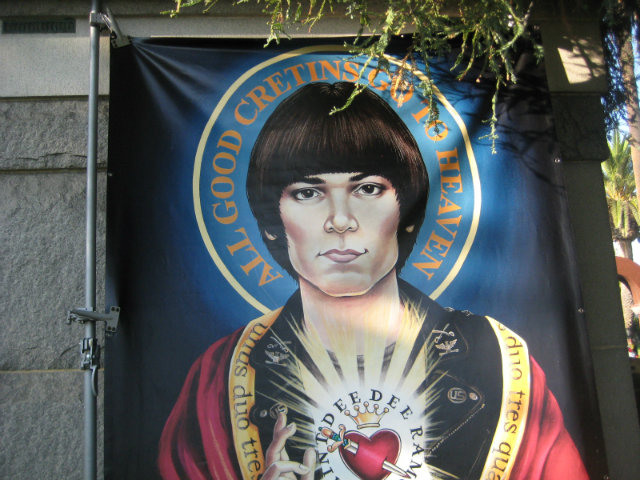 All good cretins go to Heavan – St. Dee Dee.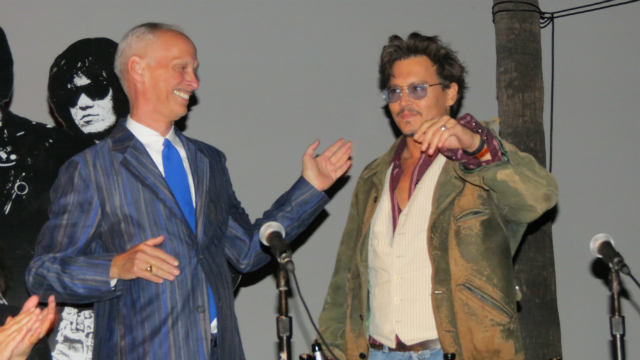 John Waters introduces surprise guest Johnny Depp to the delight of the crowd.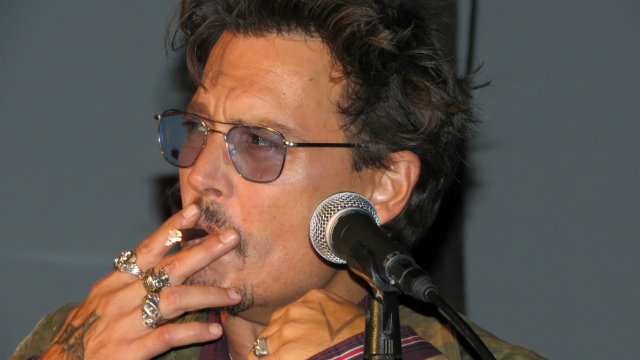 Johnny Depp chain smokes, alternating between vaping and his own home rolled cigs.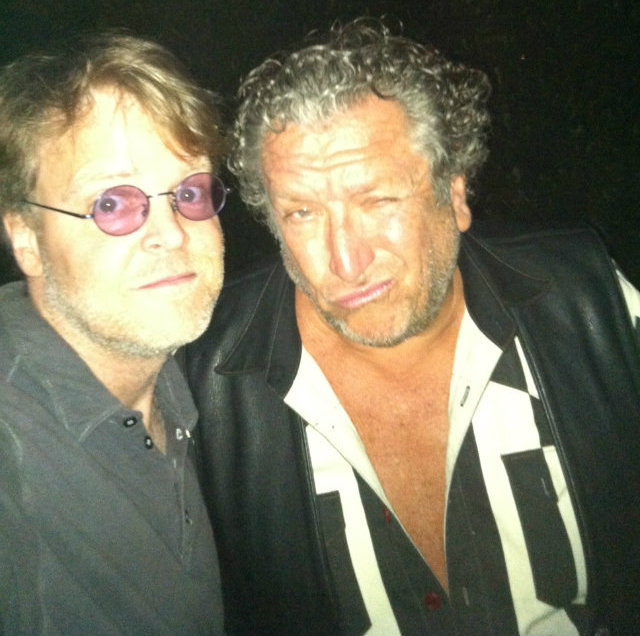 Dano and Steve Jones.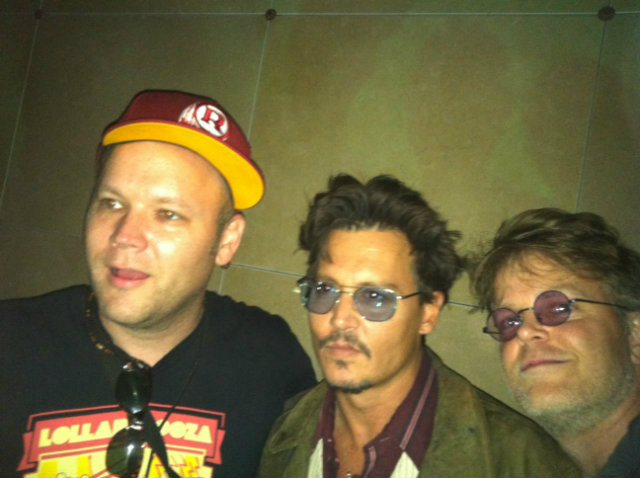 Me, Johnny Depp, and Dano.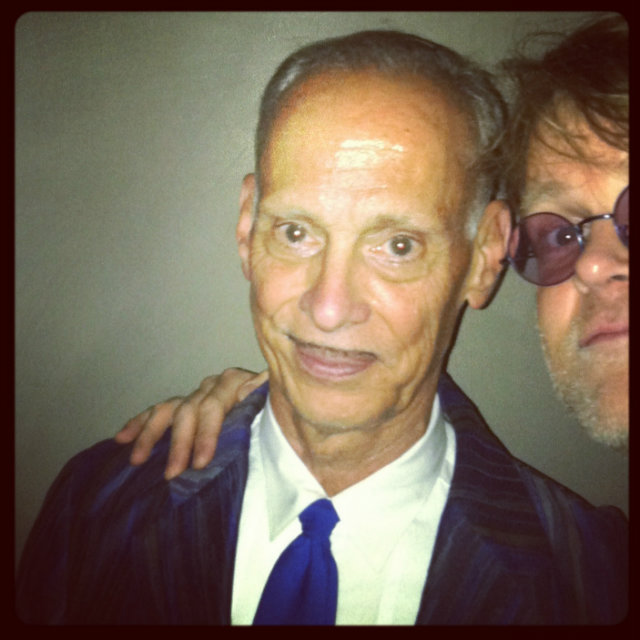 Dano and John Waters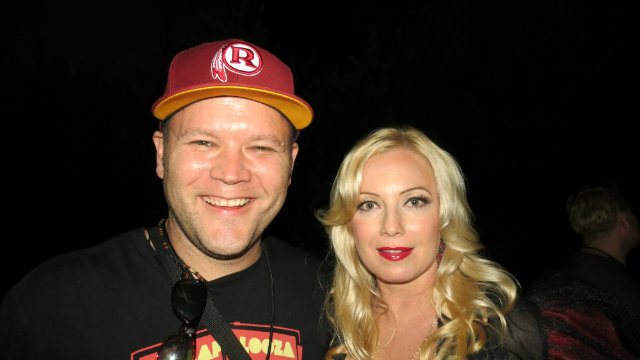 Having a few laughs with Tracy Lords.
This slideshow requires JavaScript.
**You should like Shea Magazine on Facebook HERE!

Tony Shea is based in New York, having recently moved from Los Angeles after more than a decade on the sunny coast. His short films have won numerous awards and screened at major festivals around the world including Comic-Con. As a musician, he is the lead singer for Los Angeles rock n' roll band Candygram For Mongo (C4M) candygramformongo.com who has been a featured artist on Clear Channel Radio's Discover New Music Program and whose songs have been heard on Battlestar Gallactica (Syfy Channel) and Unhitched (Fox) among other shows and films.