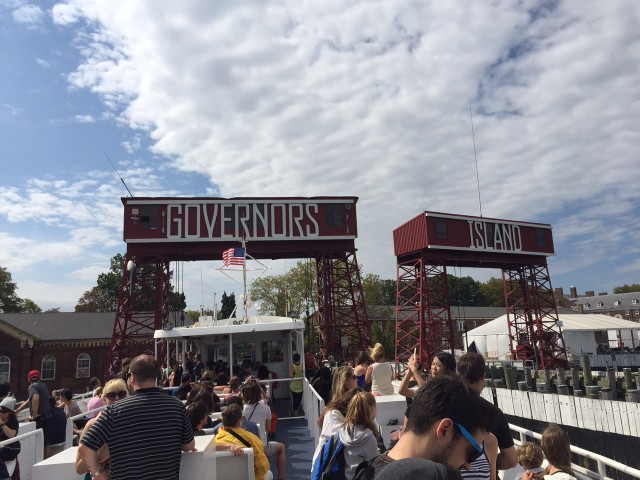 The weather is perfect right now in New York and this is the last weekend to go to Governors Island before it closes for the season. So grab the kids and head down into the southern tip of Manhattan and hop on the ferry.
The ferry ride takes approximately ten minutes and affords some great picture-taking opportunities.
Once you're on the island you'l find some great views of the Statue of Liberty.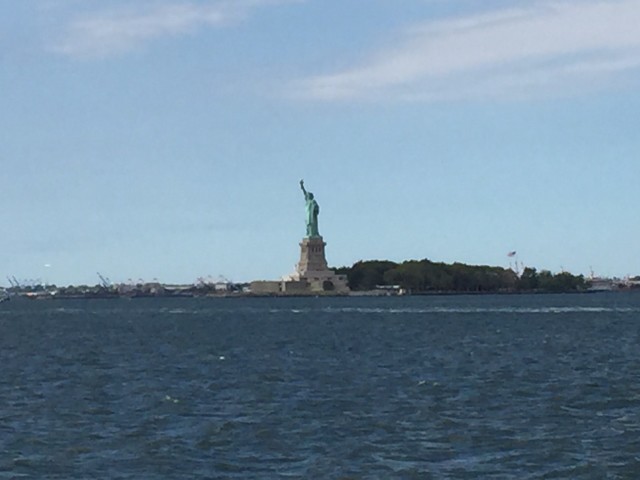 There's lots to do, including many activities that both adults and children will enjoy. Right now, the old deserted military barracks are being used to house a number of artists in residence making some fascinating work, and best of all it's free, so forget those high-priced city gallery admissions.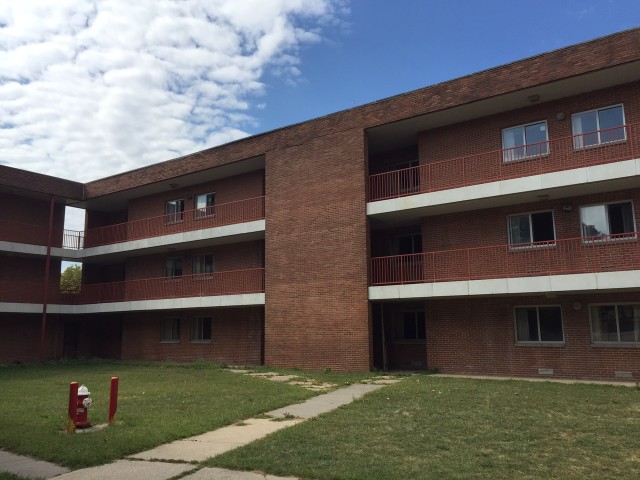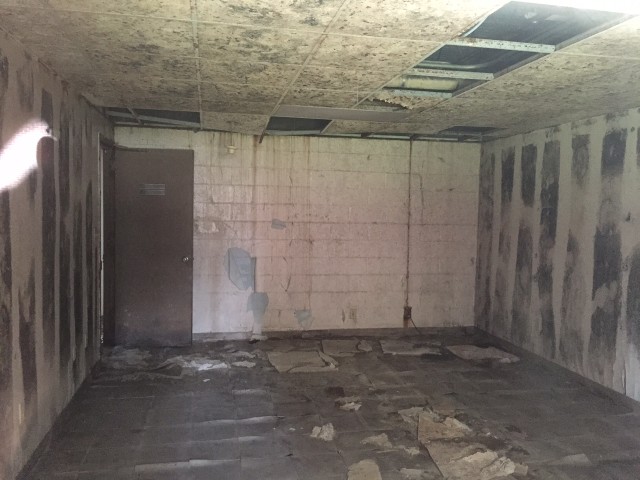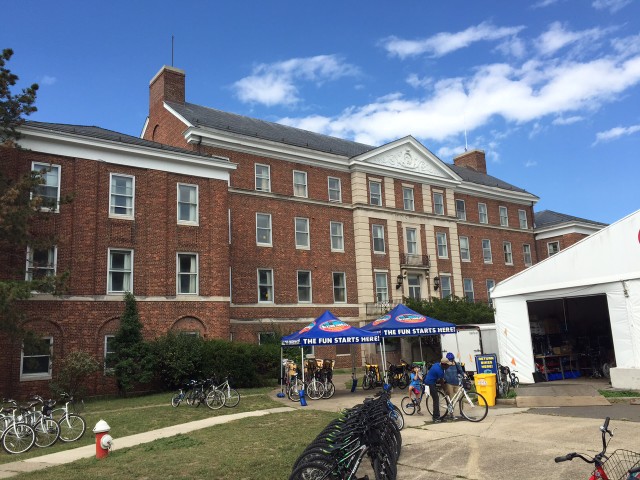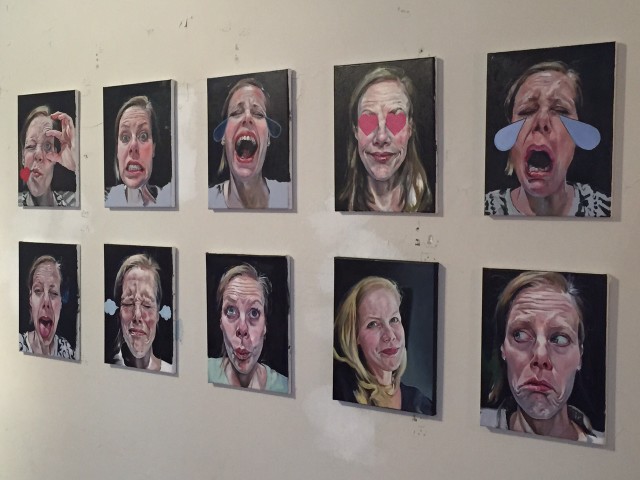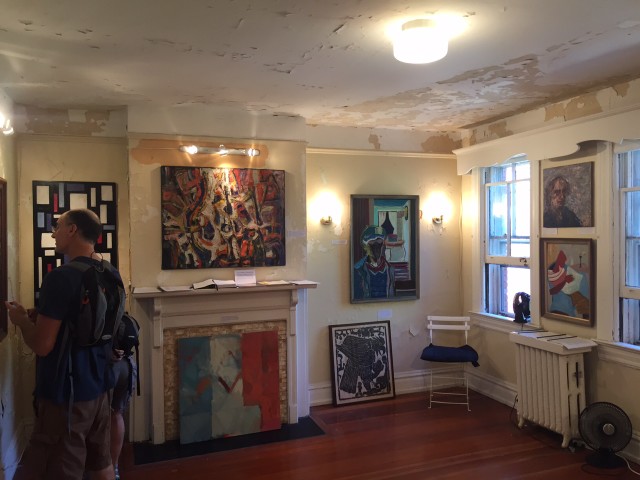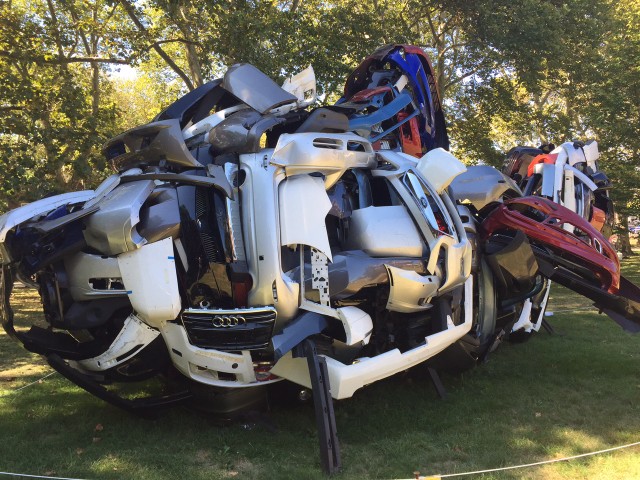 For kids, the island features a miniature golf course, as well as an adventure playground, which is to say a bunch of old cardboard boxes, paints, and other crafts so kids can go wild and be creative without worrying about breaking anything since that's what it's there for. There's also a kick-ass treehouse with a great slide.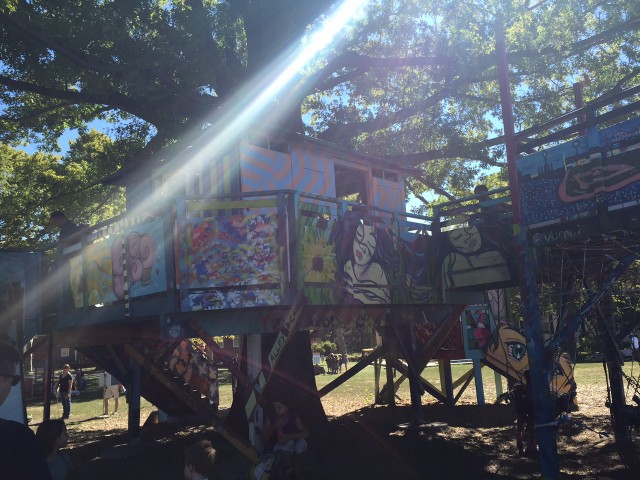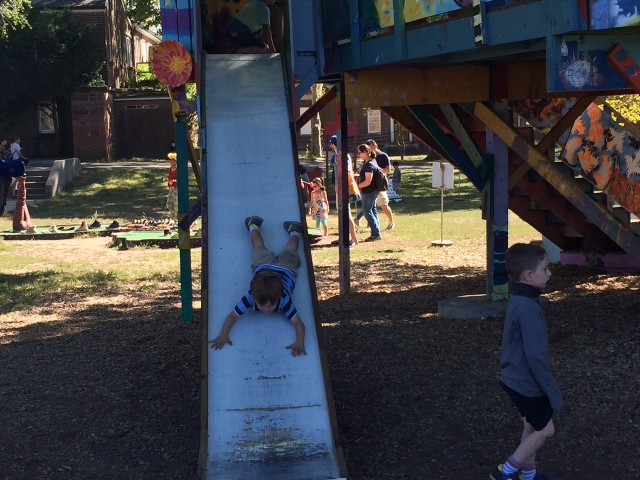 I recommend renting a bike for an hour to ride around the island's five miles of bikes paths.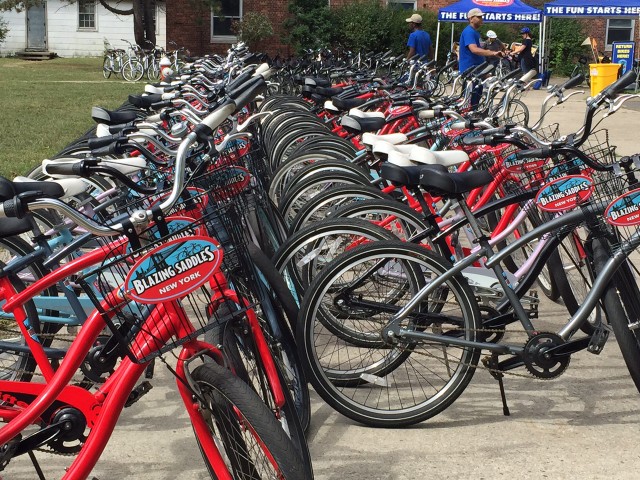 I would avoid getting one of the four-wheeled bicycle carts that are called Surreys. The carts have governors on them, no pun intended, that makes it almost impossible to go at what you might consider a reasonable speed. Even with several people on board you'll be peddling until your legs are burning to get these things to move.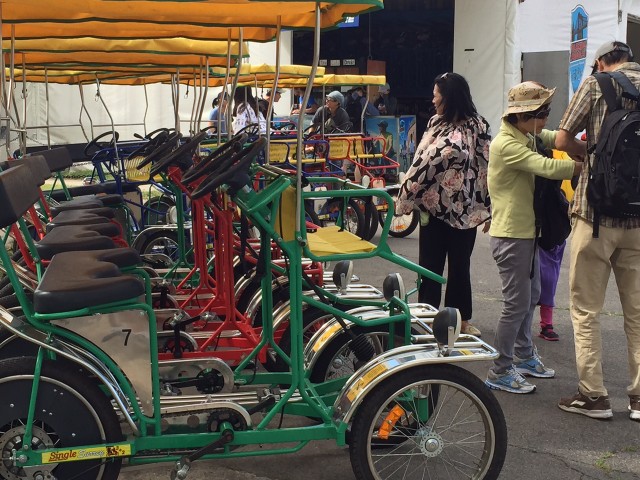 You'll find an area filled with a variety of food trucks offering many tasty treats. I went for a cheese steak on my most recent visit and it was solid and hit the spot, giving me enough fuel to power the horribly slow Surrey, which I had unfortunately selected as my mode of transportation.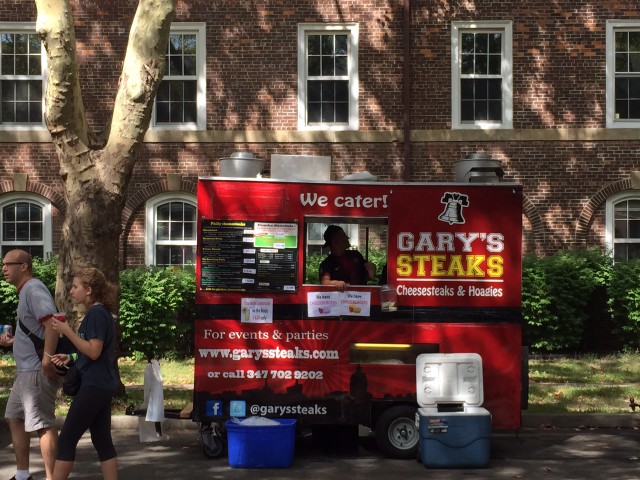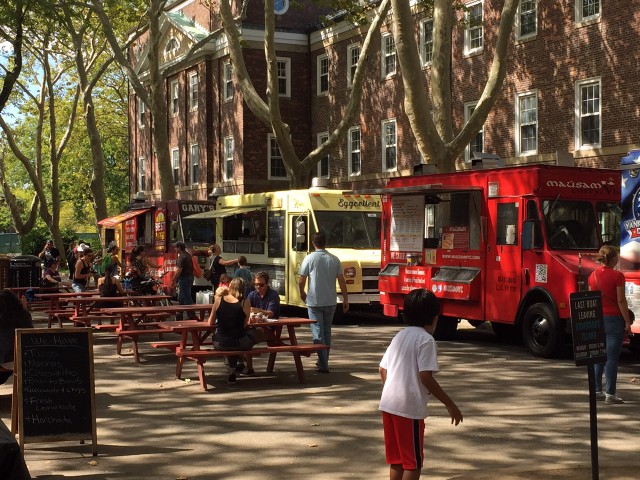 A little about the history of the island: Most of it was built using leftover material from the construction of the subway back in 1912, bringing the island to about 172 total acres.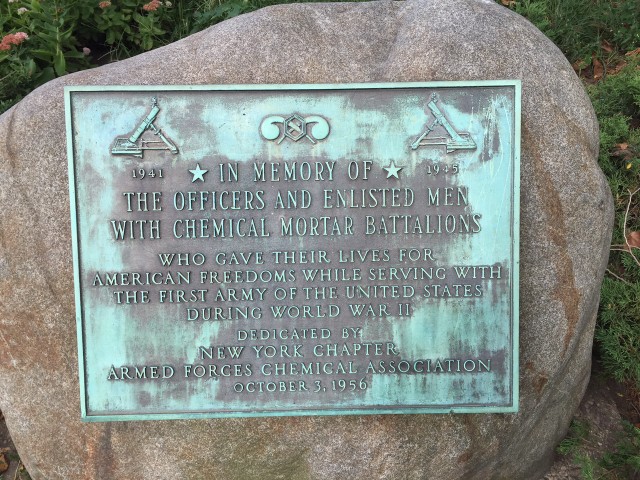 In 1776, the island was used as a defensive outpost during the Revolutionary War to fire upon ships of the British navy. The island contains two former military fortifications in Fort Jay and Castle Williams, where captured Confederate soldiers were later held during the American Civil War.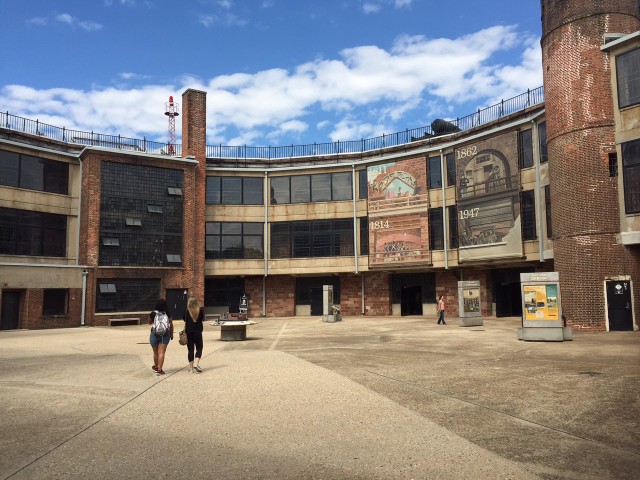 In 1939 the U.S. First Army took up residence on the island. The army left in 1966 and the US Coast Guard moved in. In 1986 President Ronald Reagan met with Russian President Mikhail Gorbachev there.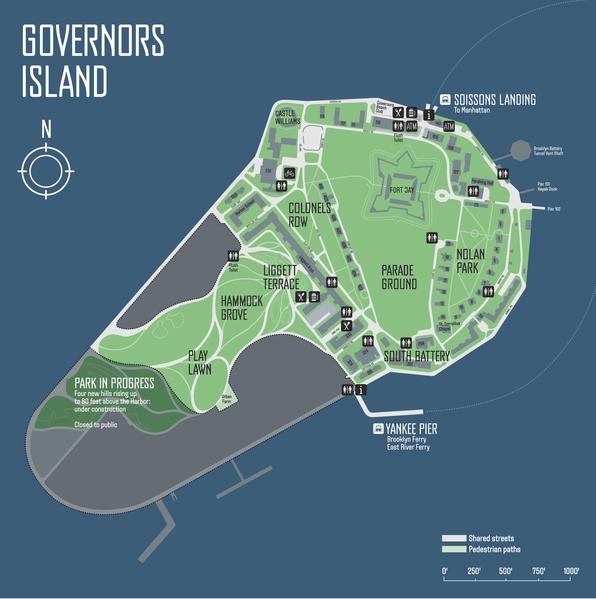 All in all, going to Governors island is a great way to spend the day with friends and family.
For more on Governor's Island go HERE.
**To follow Shea Magazine on Facebook go HERE!**
**To follow Shea Magazine on Twitter go HERE**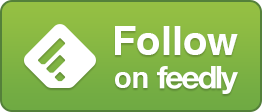 **If you liked this article you should share it!**

Tony Shea is based in New York, having recently moved from Los Angeles after more than a decade on the sunny coast. His short films have won numerous awards and screened at major festivals around the world including Comic-Con. As a musician, he is the lead singer for Los Angeles rock n' roll band Candygram For Mongo (C4M) candygramformongo.com who has been a featured artist on Clear Channel Radio's Discover New Music Program and whose songs have been heard on Battlestar Gallactica (Syfy Channel) and Unhitched (Fox) among other shows and films.