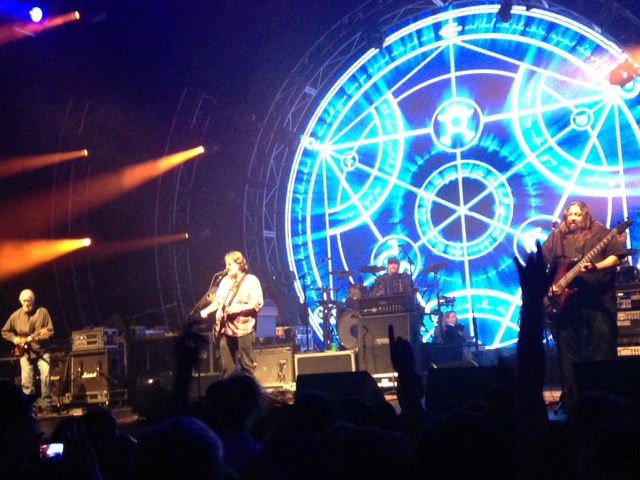 That's Widespread Mutha' F*ing Panic to be exact! By far my favorite band to see live, I've been going to their shows since 1991 when they would play small clubs on the east coast, mainly for the jam band early adopter, post Grateful Dead, college crowd. If you were to divide my musical tongue into sectors, you would see that my taste buds consist of punk rock, jam band, soul/funk, a small, new appreciation for metal, and urban/hip hop, and that's why I love WSP, because they give me nearly all of those flavors, sometimes in the same song, and this show was no exception.
Dirty Dozen Brass Band opened the show for WSP at the Joint in Vegas. It's no secret how much I love New Orleans, big brass bands out of New Orleans, and just NOLA folks in general, so this opener was particularly pleasing. DDBB came on doing their usual big brass sound, with Nola favorites like "Fire on the Bayou" and their own "Ain't Nothing but a Party" to get the crowd ready to boogie. And boogie we did.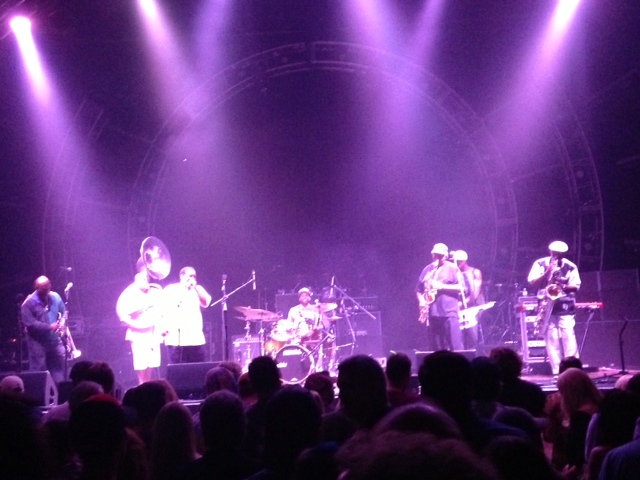 WSP took the stage with a strong first set. I went with two girlfriends who have seen quite a few WSP shows, but I was also taking my man out for a do over. He saw WSP for the first time at Jazzfest this year, but was a bit under the weather, so I really needed him to enjoy this show, as if for the first time. As I sang and danced during the first set, I glanced back to see if he was doing the little jig that he does when he's having fun, and there he was, jigging away! My girls were having fun, and of course I was going off. All was good inside the Joint at the Hard Rock Cafe on this hot, muggy, Saturday night.
Despite the ridiculously tight security (read: none of the usual concert going antics), the Joint is a great venue with awesome sound and awesome atmosphere. Second set was also strong, with DDBB sitting in on a few songs, including "Christmas Katie" with its wailing horns, and one of my favorite covers, WAR's "Slipping Into Darkness," before segueing into some funk, then finally closing the show with Stevie Wonder's Superstition – another great example of how WSP manages to mix and match the ingredients of their spicy auditory gumbo.
This show did not disappoint, going until 1 AM, at which point the band bounced without an encore. But no encore was necessary, because WSP, as always, had already cooked up a tasty musical treat indeed.
**You should like Shea Magazine on Facebook HERE!