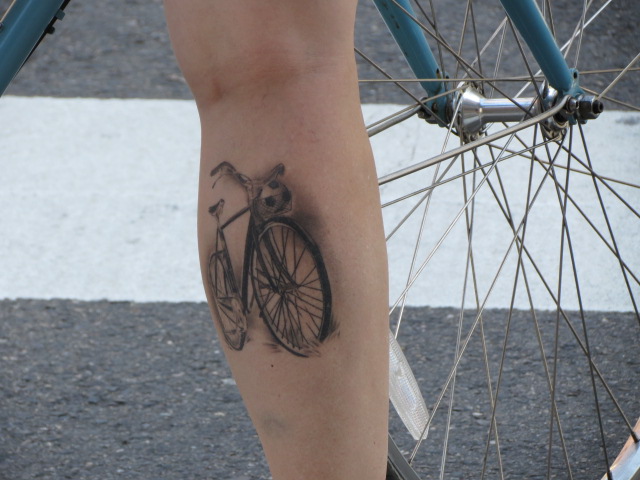 Yesterday's CicLAvia event in Los Angeles was another success as thousands upon thousands of Angelenos chose to abandon their cars and explore the city via bike and on foot, along a six mile stretch of historic Wilshire Blvd.
I got out off the Metro at the Hollywood and Western station and meandered about before I connected with the CicLAvians. It was boiling hot of course; the sun felt like a laser beam drilling through my forehead, but there was lots to see.
The Songkran Festival, commemorating the Thai New Year, was going on as I emerged from the train tunnel.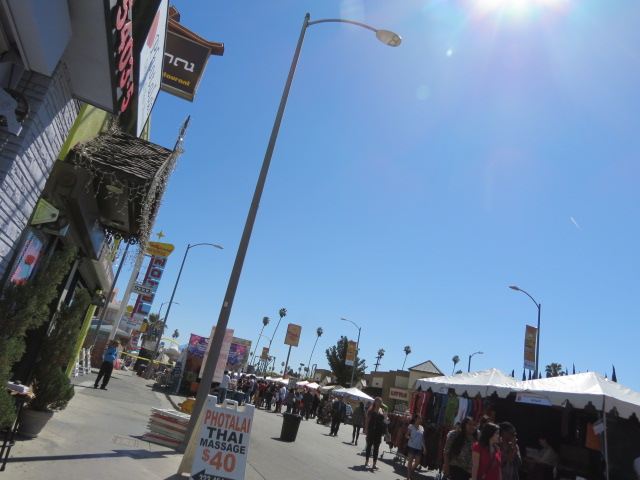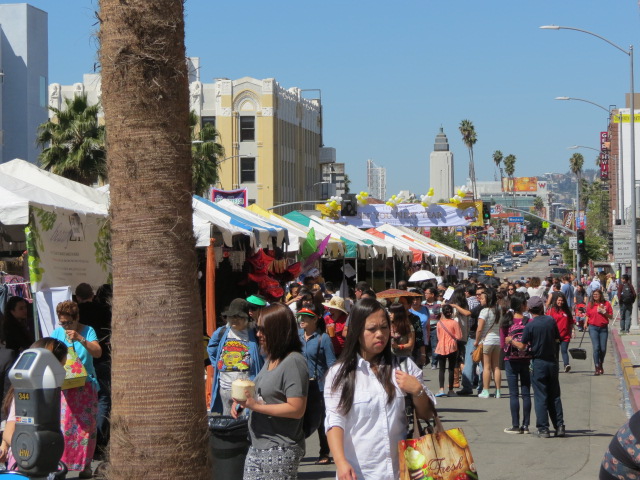 There were numerous food stands, and "cultural liaison" booths, some selling Buddha's.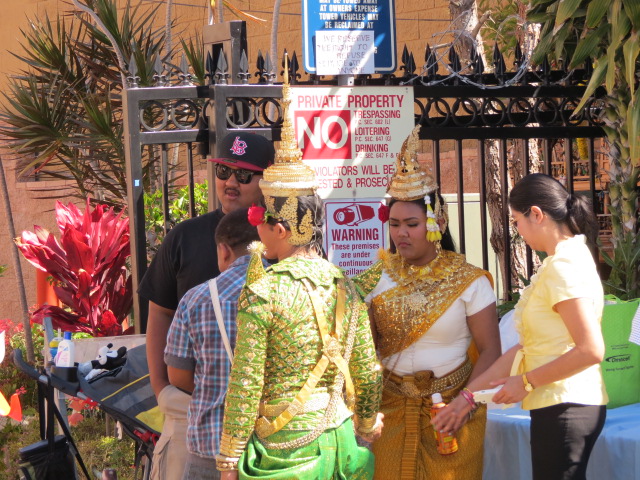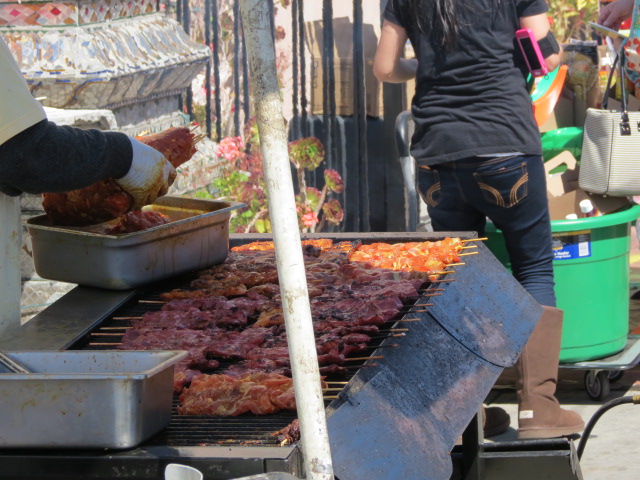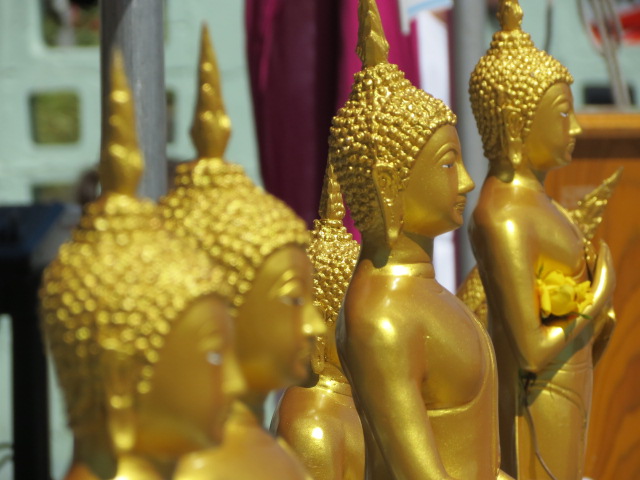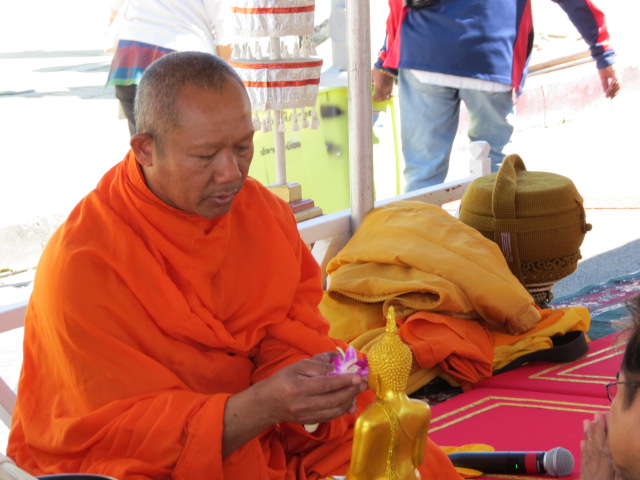 These folks were singing.
All the guests of Shea Magazine stay at the Harvard House!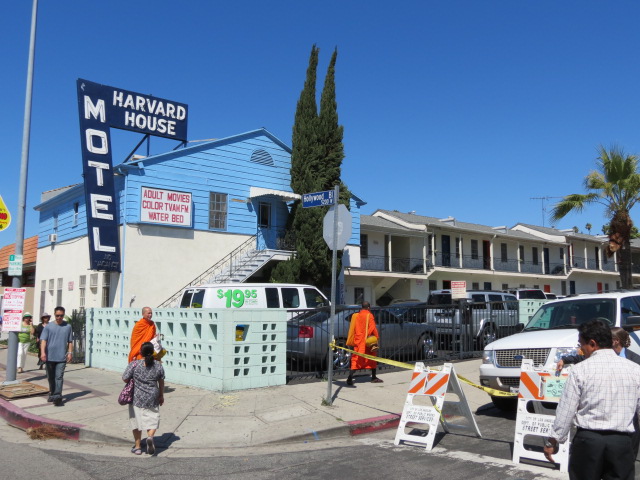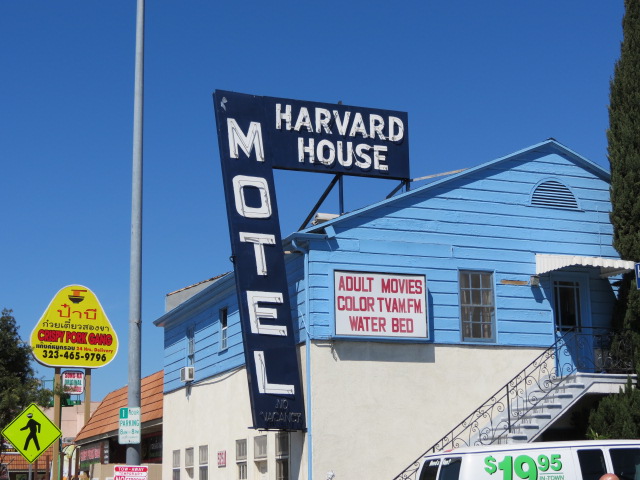 The parade began.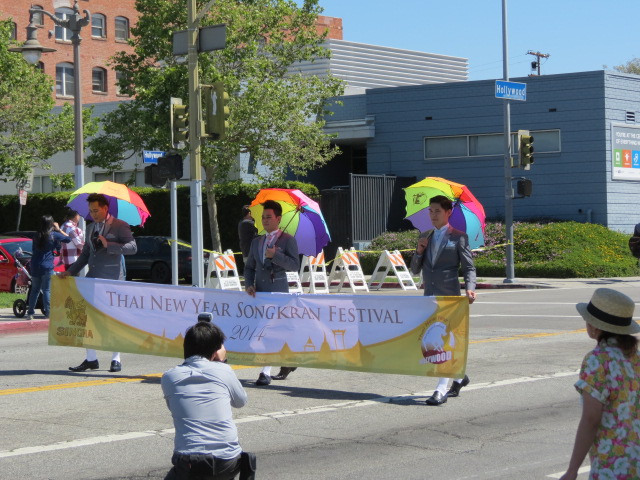 These people held up these pictures.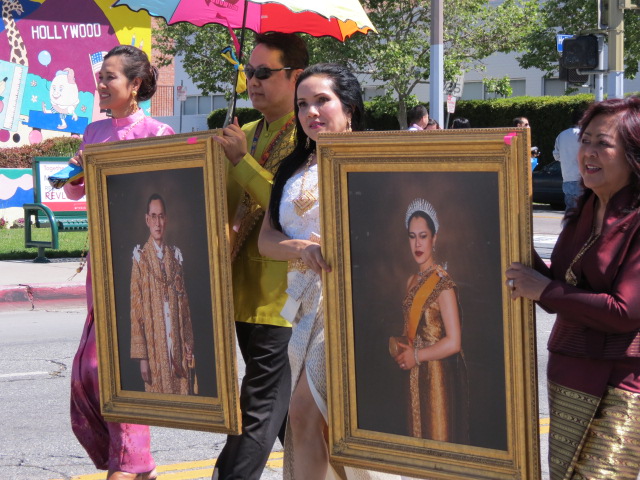 Rainbow parasol umbrellas were in style.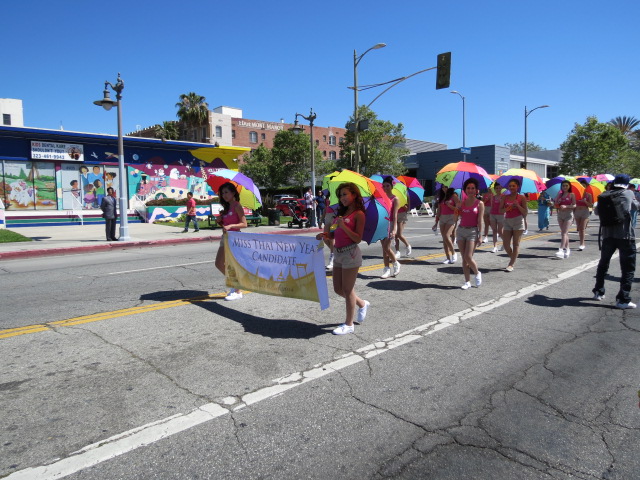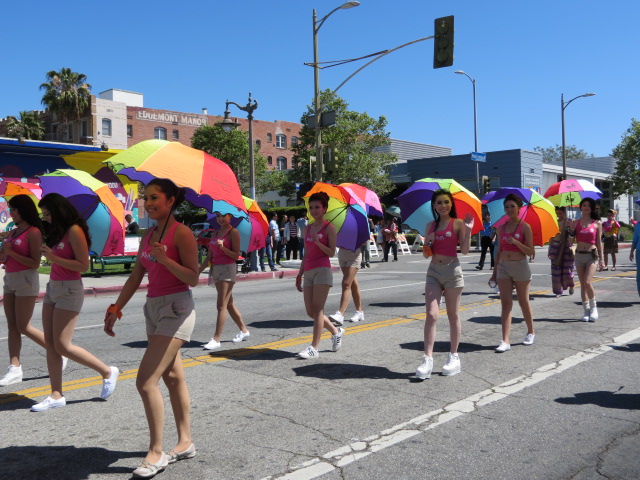 Great costumes.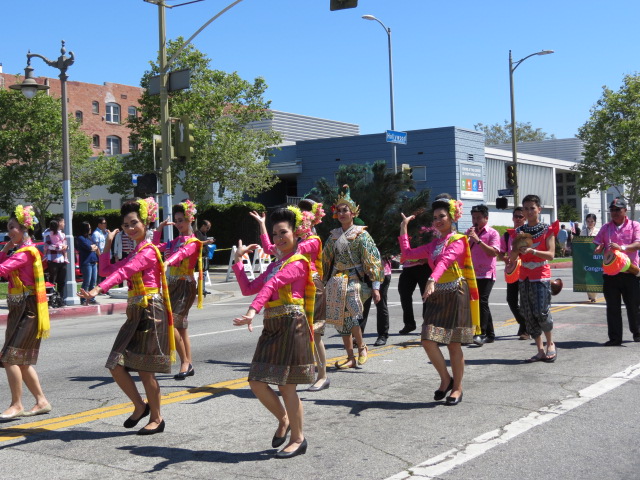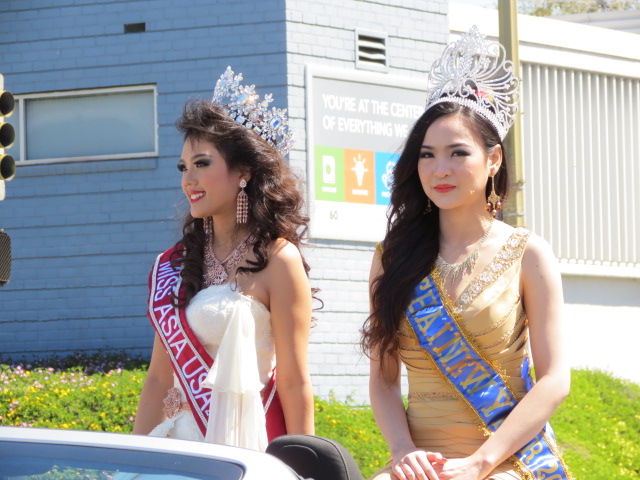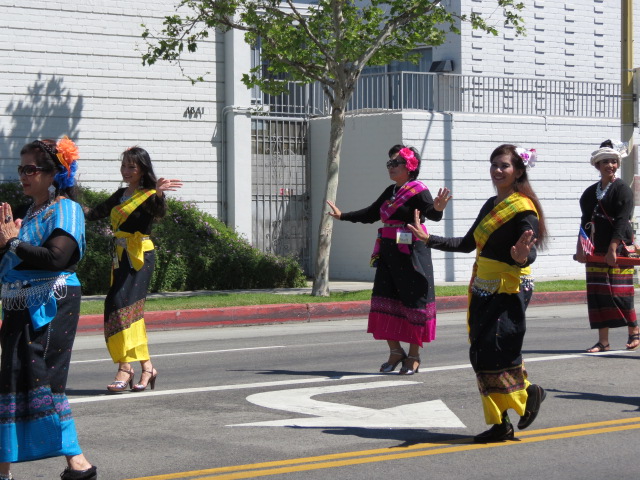 And then I rode on down Vermont Avenue towards Wilshire Blvd. There was a flea market/swap meat going on.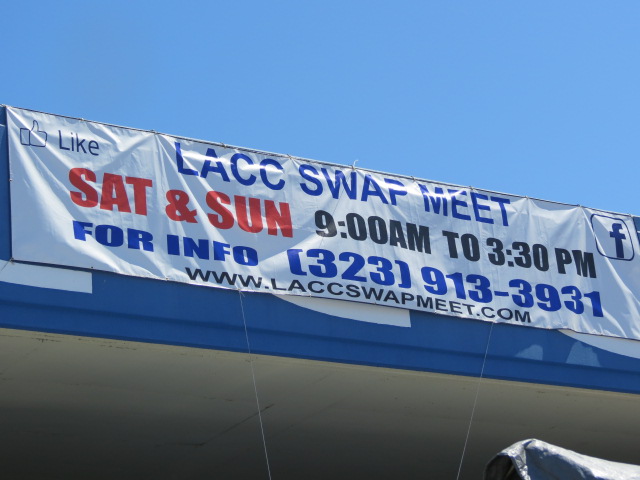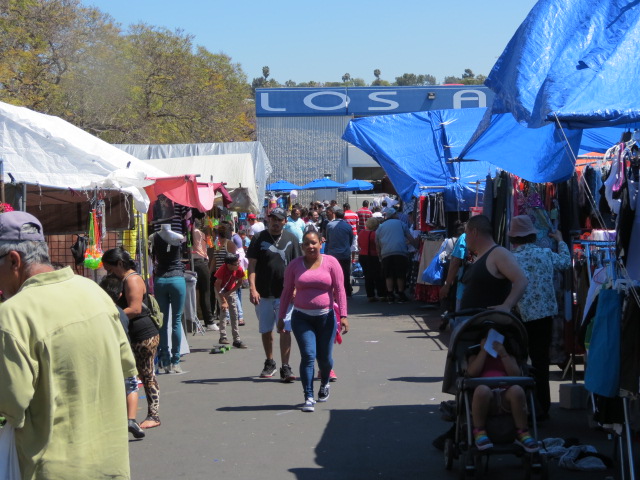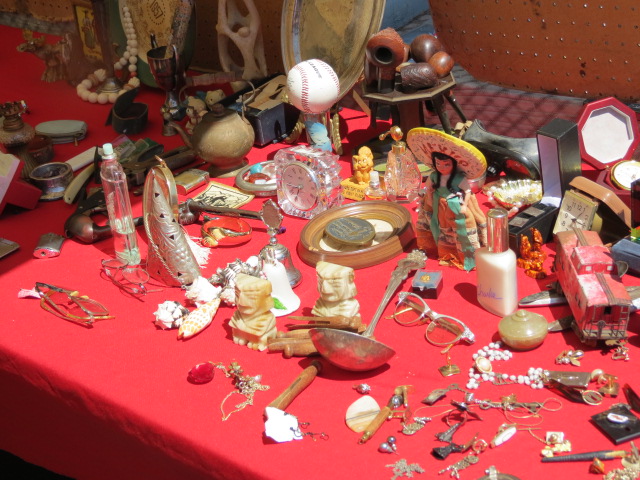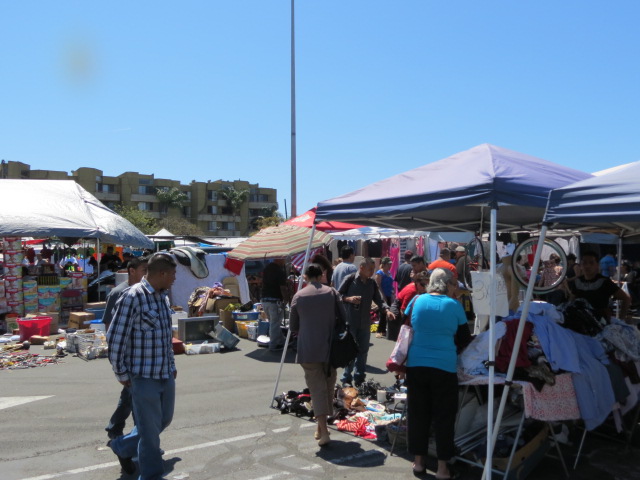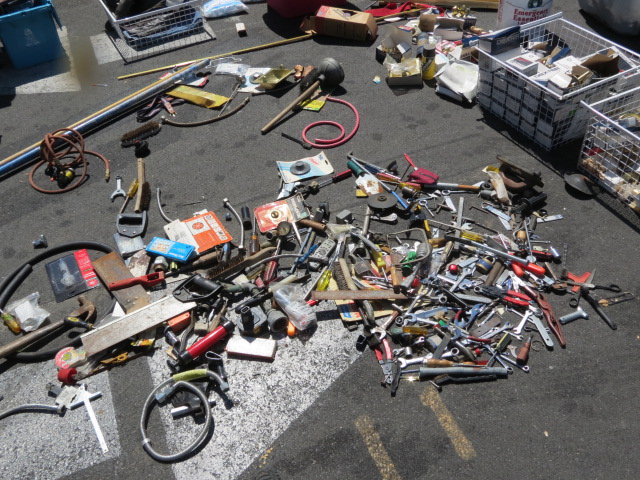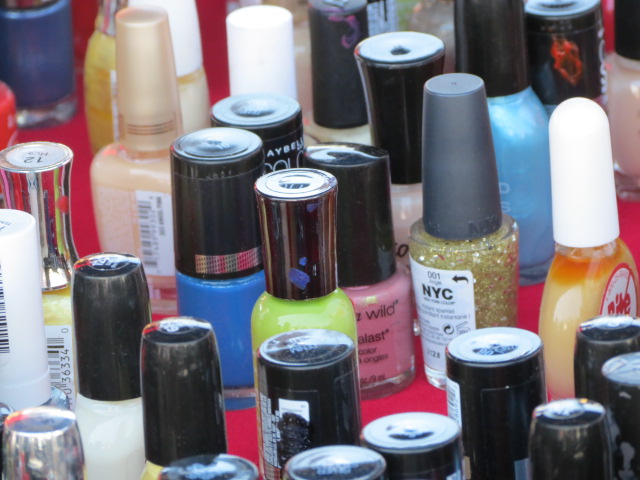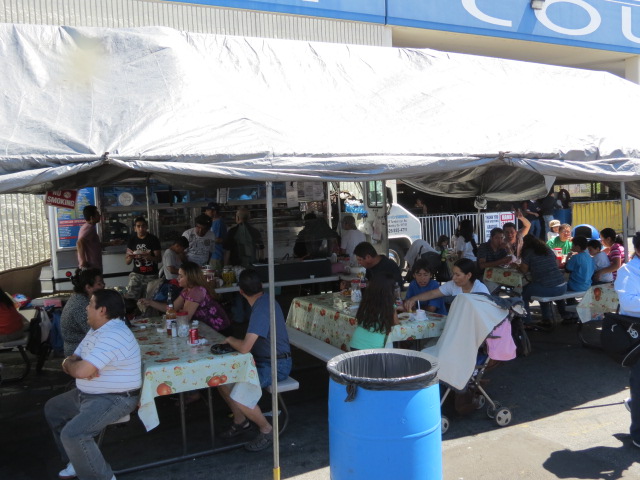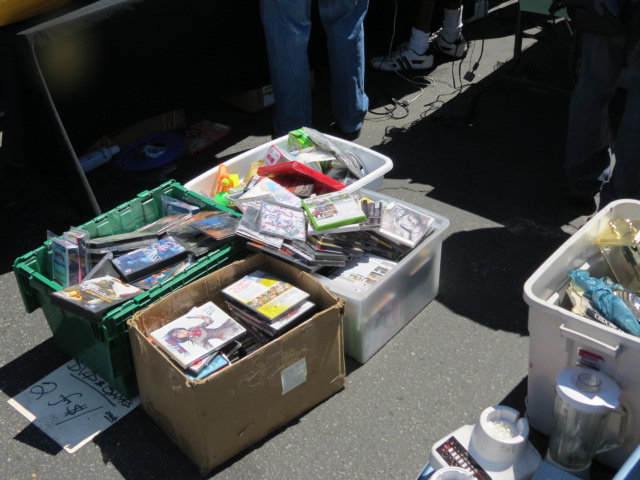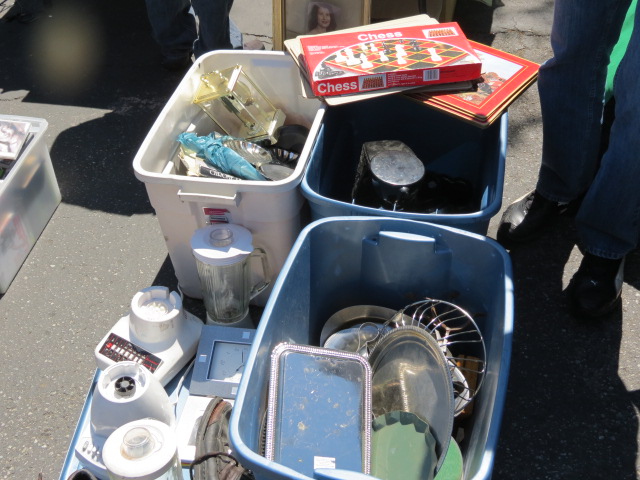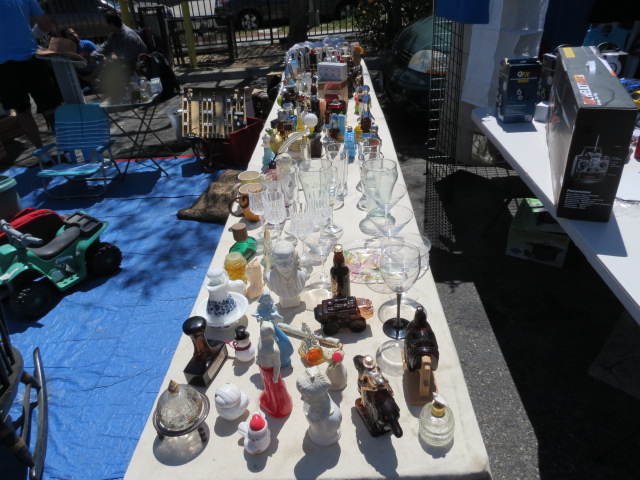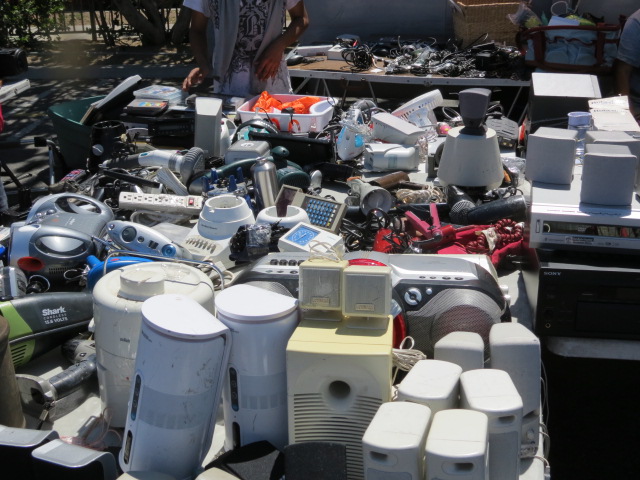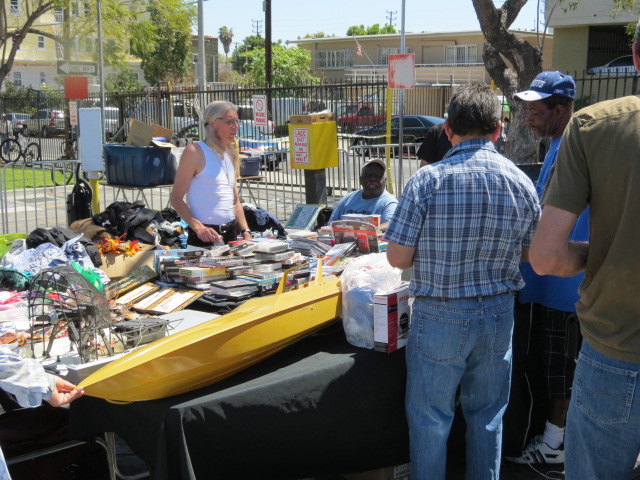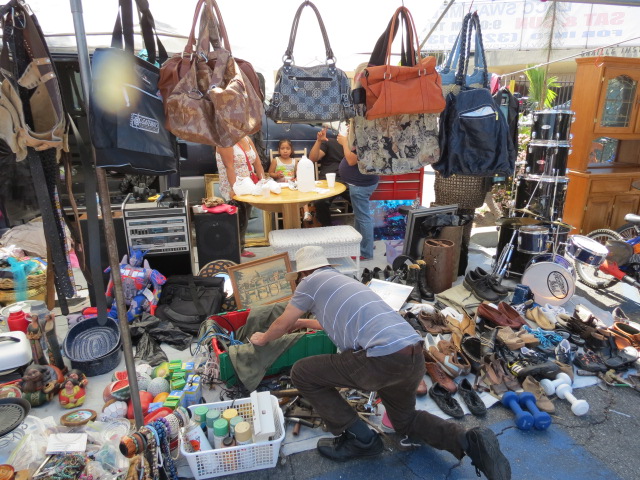 And then I joined up with my fellow CicLAvians heading east towards downtown.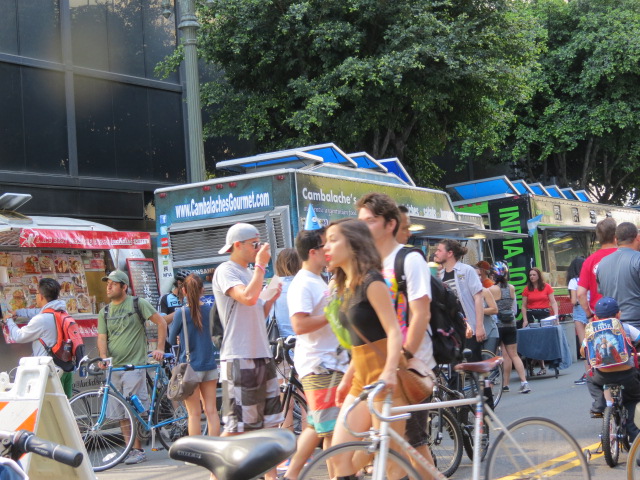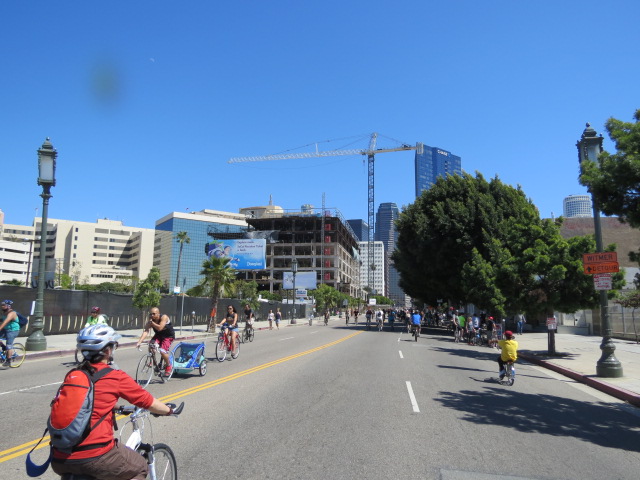 I continued along, stopping when I heard Tupac's timeless ode to the joys of Cali-life – played in this case by a kid band. Good for them.
I swung my bike into Macarthur park. This guy was preaching up a storm.
Two women offered me hot dogs wrapped in bacon sizzling on their portable grills. Another woman whispered that she had cocaine for sale, tapping her nose clandestinely. In the tunnel beside the lake, a local crackhead told me that he thought I had a nice camera hanging around my neck and that he would like to have one too.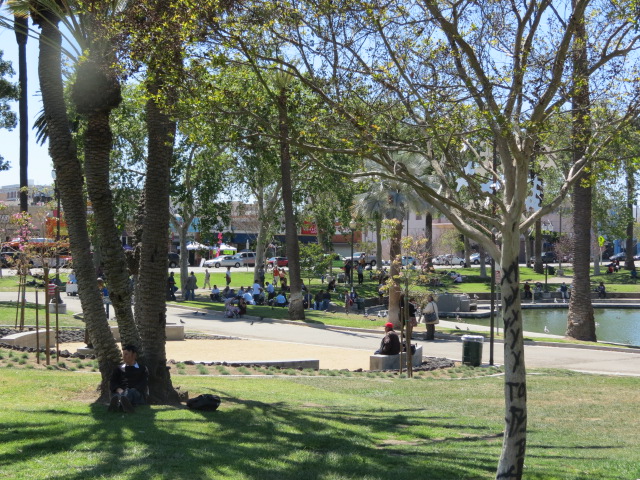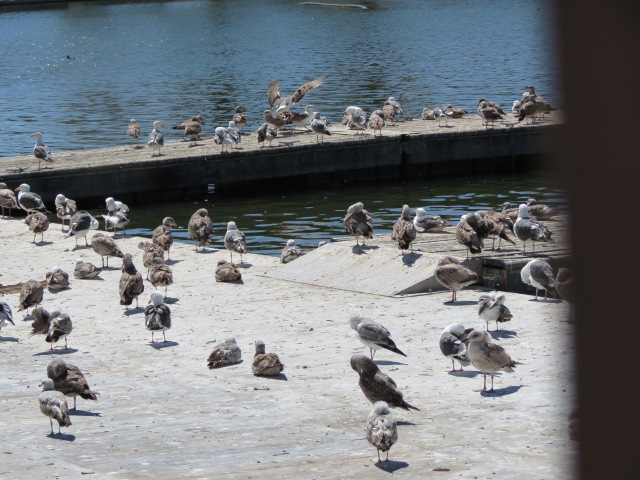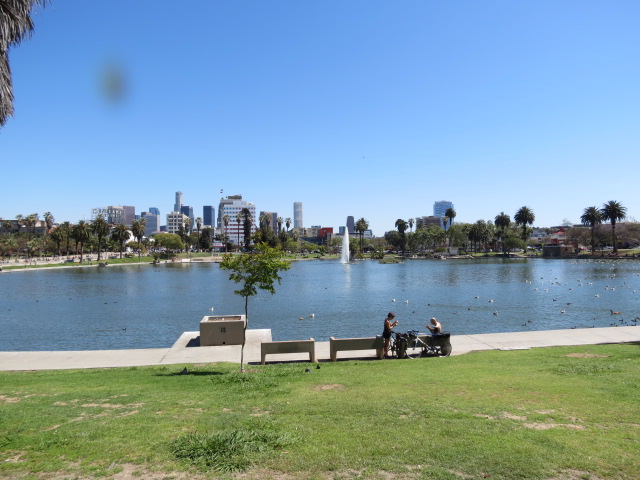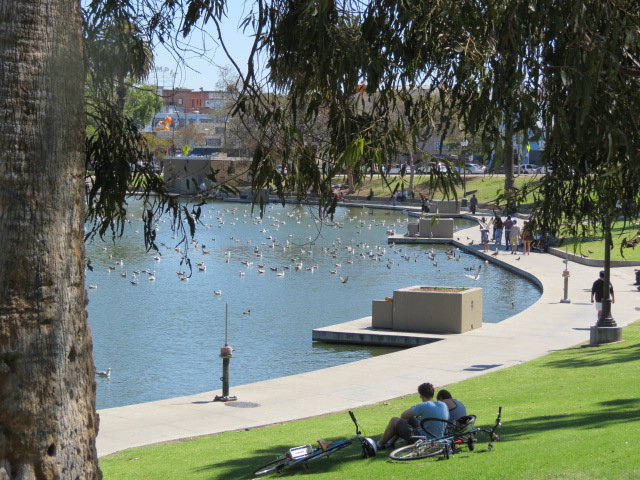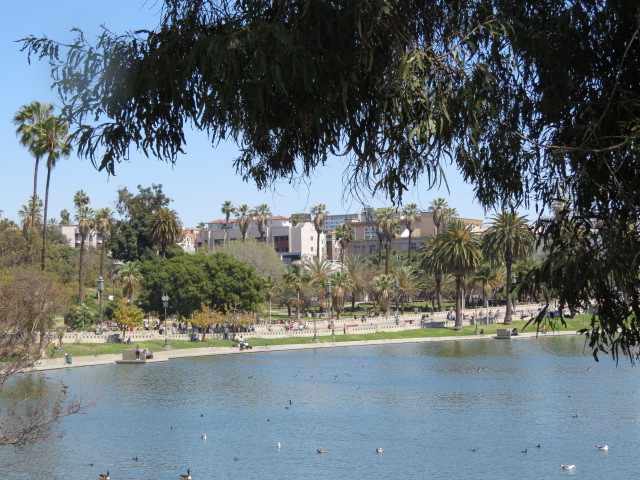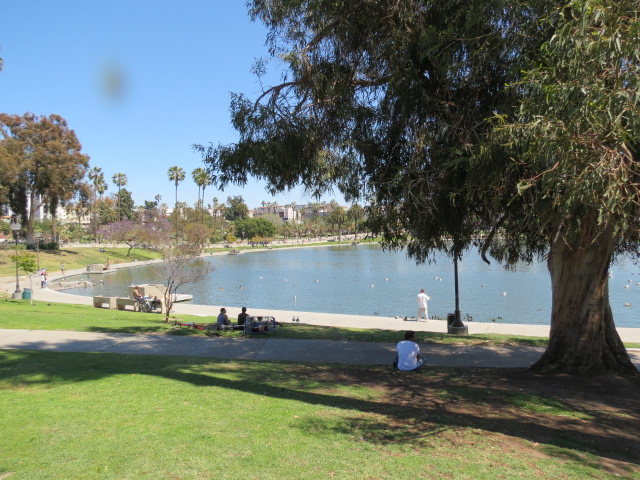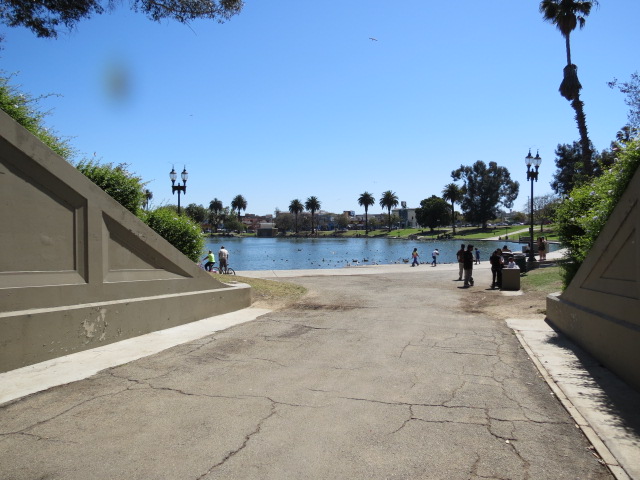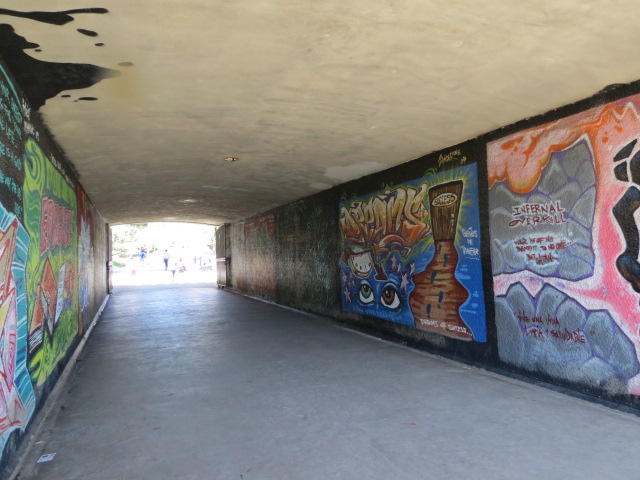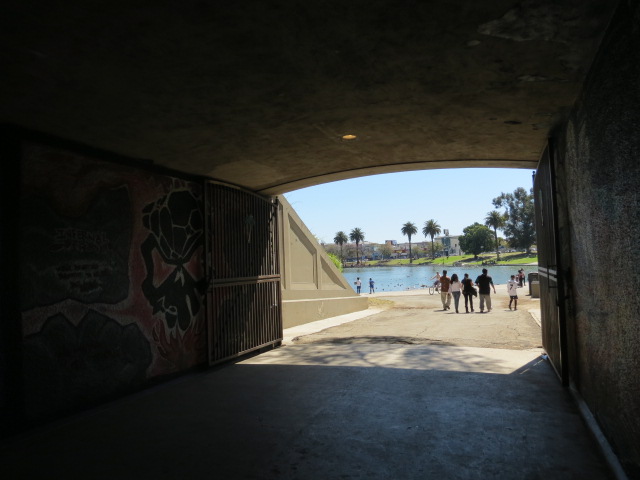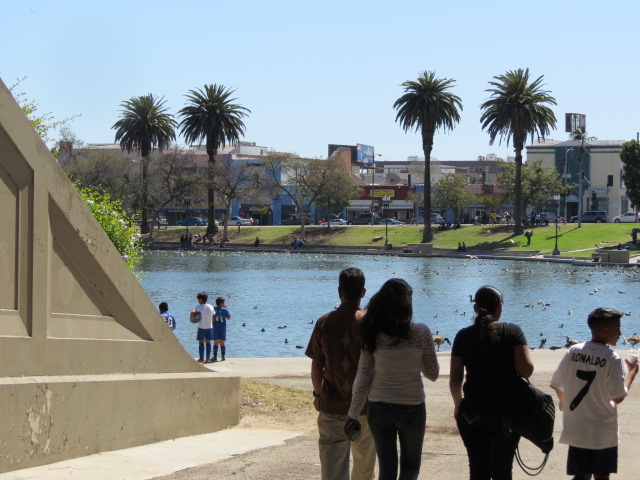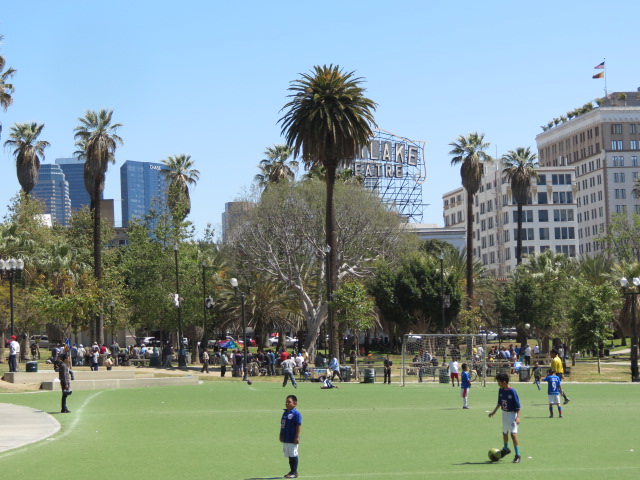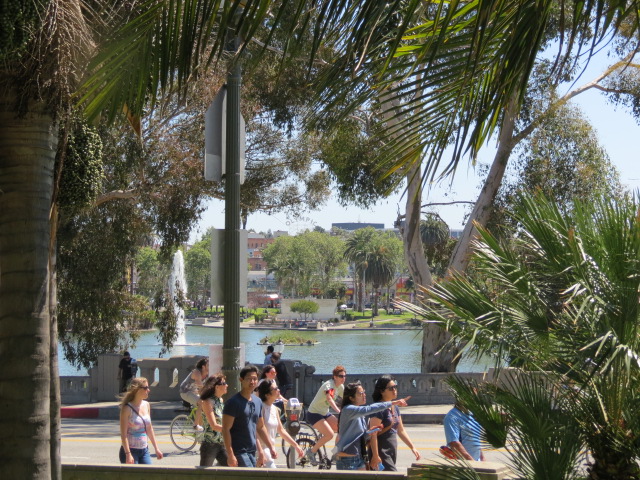 Crossing over the highway there were some folks getting their techno-grove on.
And then there was this enormous hole in the ground where they are going to build the largest building in the Western USA. They set a world record when they laid the foundation.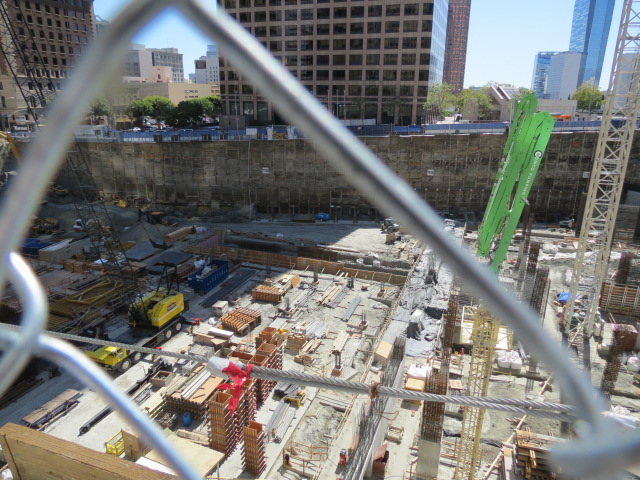 And then I went deeper into the historic heart of old downtown.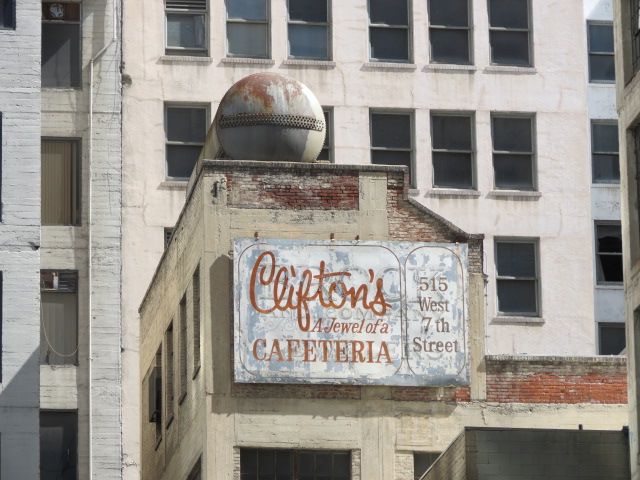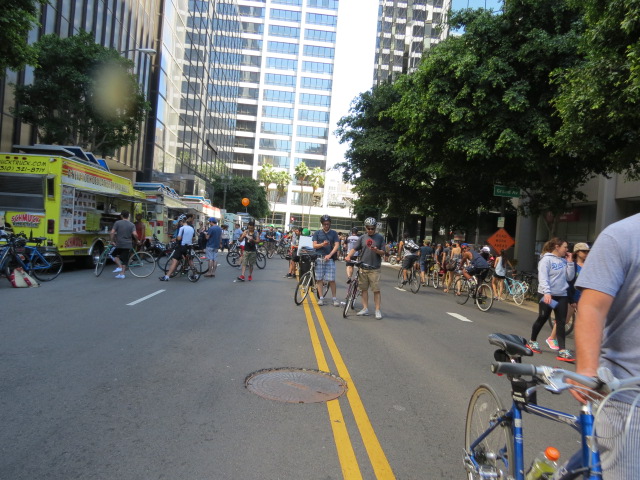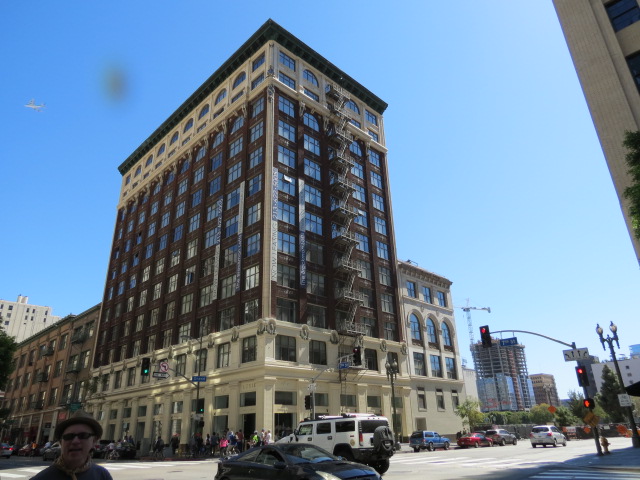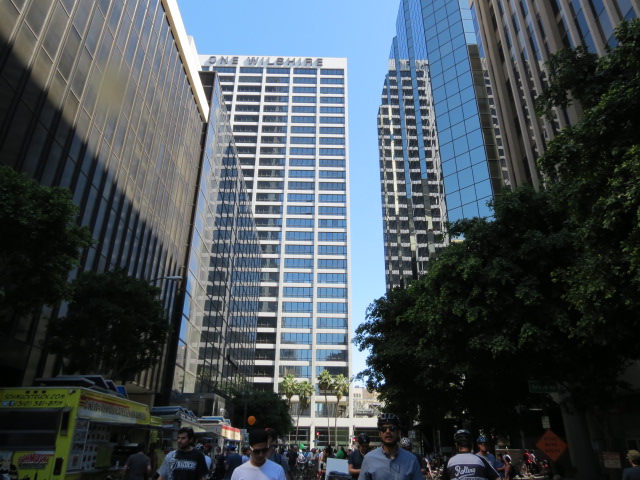 And then I got on the Metro at Pershing Square and went home.
**To see more of our curated content, you should like Shea Magazine on Facebook HERE!**

Tony Shea is based in New York, having recently moved from Los Angeles after more than a decade on the sunny coast. His short films have won numerous awards and screened at major festivals around the world including Comic-Con. As a musician, he is the lead singer for Los Angeles rock n' roll band Candygram For Mongo (C4M) candygramformongo.com who has been a featured artist on Clear Channel Radio's Discover New Music Program and whose songs have been heard on Battlestar Gallactica (Syfy Channel) and Unhitched (Fox) among other shows and films.