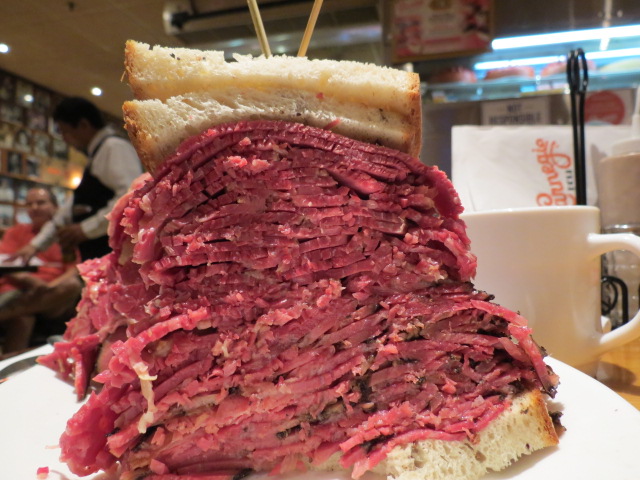 After a long night out in Manhattan, and a very few hours of sleep, I'm off to the legendary Carnegie Deli to strap on the feed bag and recharge, since the restaurant's motto is "If you can finish your meal, then we've done something wrong." Indeed.
Located at the corner of 7th Avenue and 55th St., the Carnegie Deli was first opened in 1937 and has been serving up massive sandwiches, courtesy of tuxedo-clad waiters to keep it classy, ever since. Of course, the Carnegie Deli is etched into the minds of moviegoers as one of the key locations in Woody Allen's classic 1984 film, Broadway Danny Rose, the story of a low-ball talent manager who achieves immortality as a sandwich on the menu.

In a case of life imitating art imitating life, the signature sandwich on the Carnegie Deli menu is now the "Woody Allen" – $25 worth of corn beef and pastrami, piled high "for dedicated freezers," which means that there's almost no way you can finish the whole thing unless you're a professional wrestler.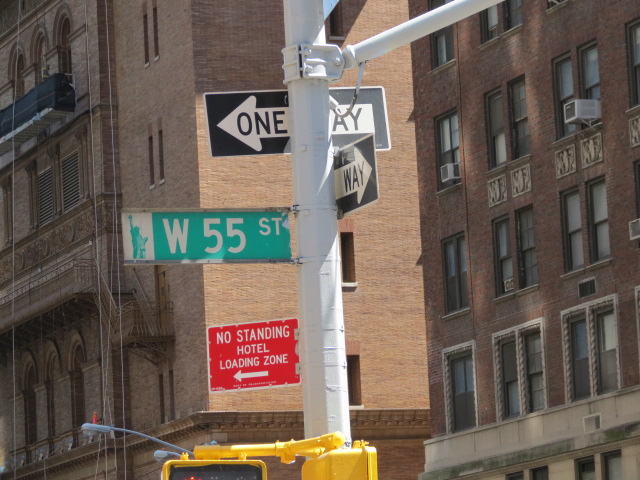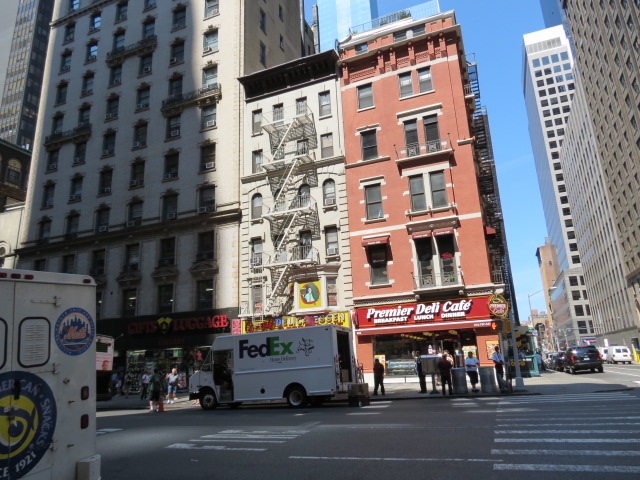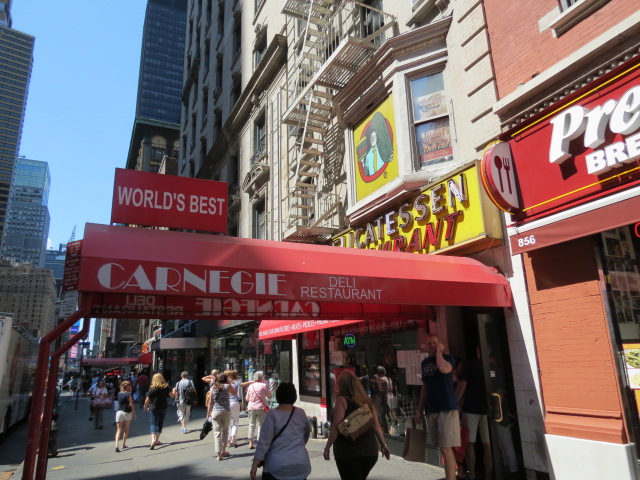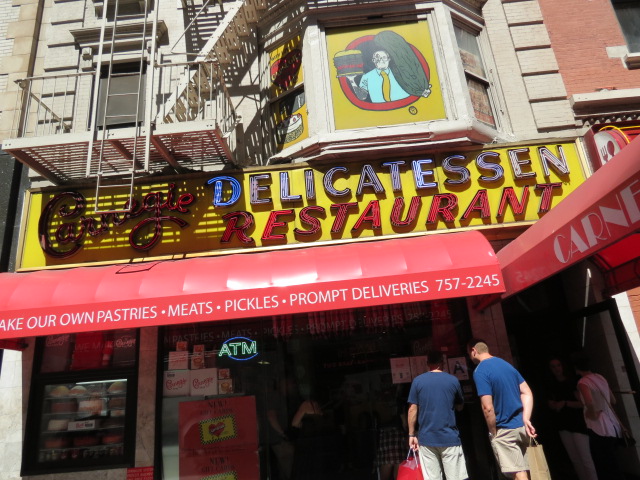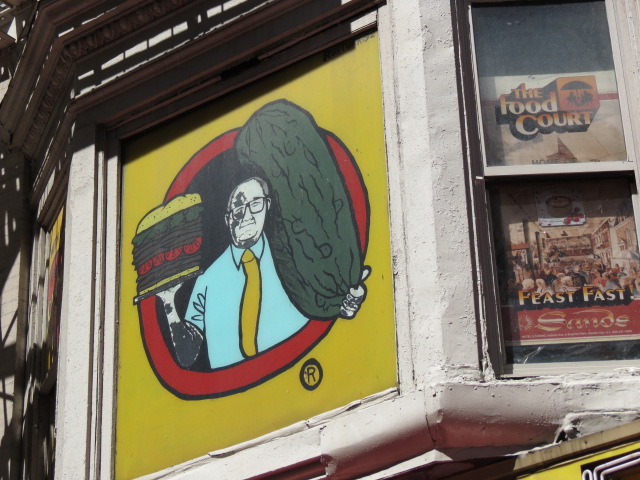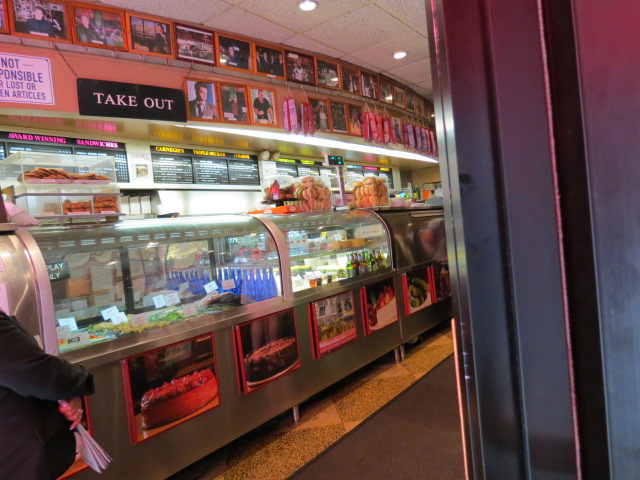 You can get anything you want 'to go,' and the restaurant also offers delivery, but it's always more fun to eat in the dining room under the wall of fame.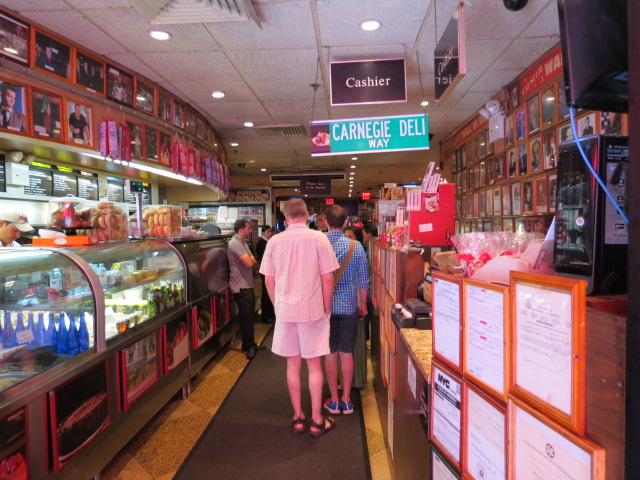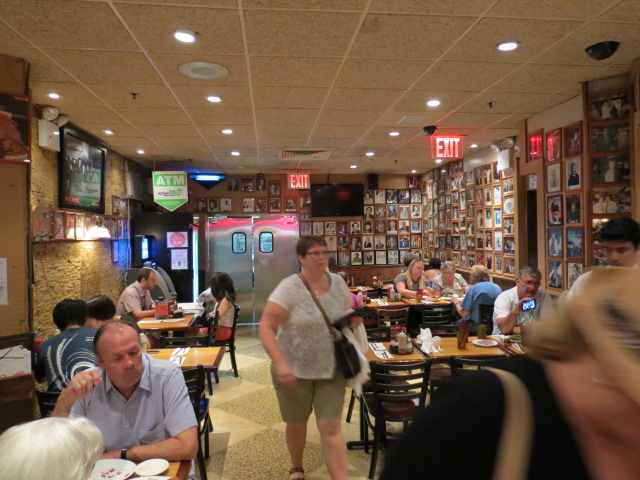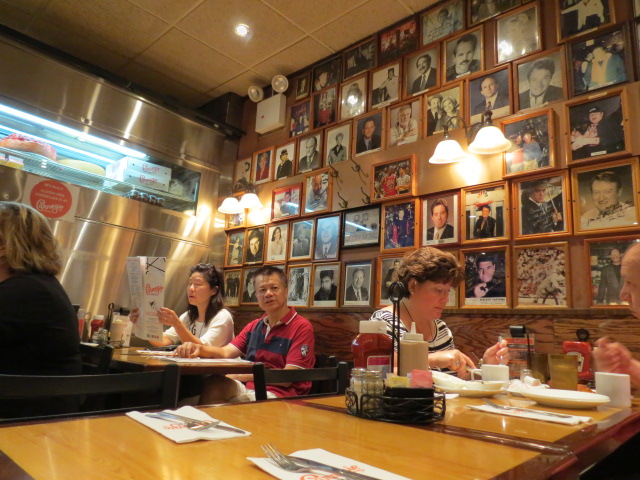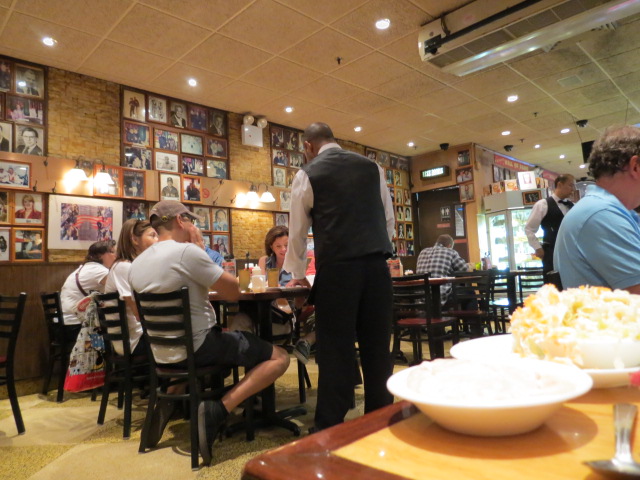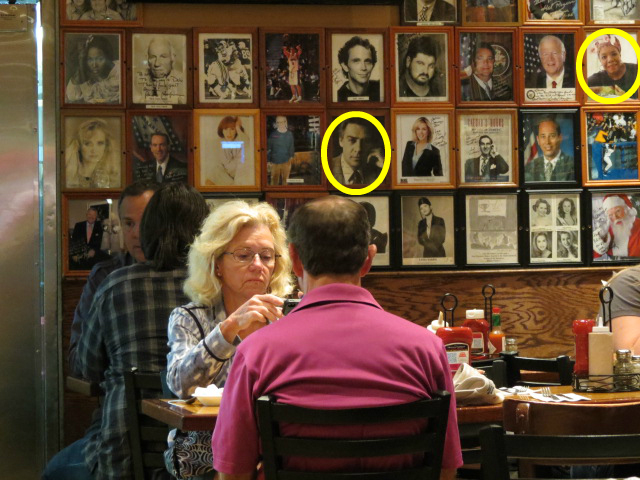 Any restaurant good enough for Jerry Orbach and Maya Angelou is good enough for me.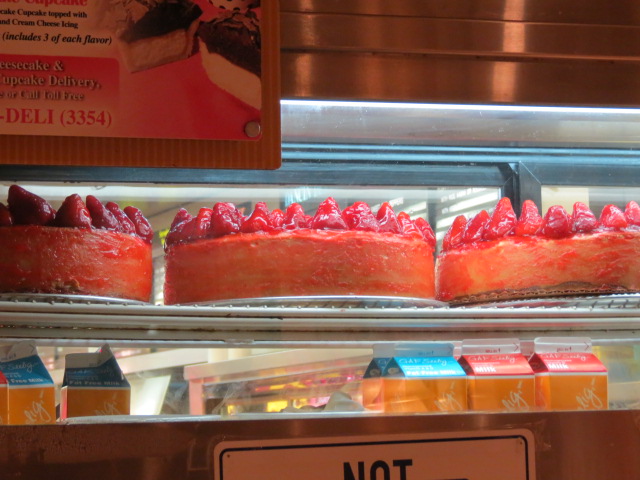 The Carnegie Deli also has all sorts of desserts including cheesecake, which is served in one pound slabs. Today, I'm just sticking to the sandwich and a small bowl of pickles.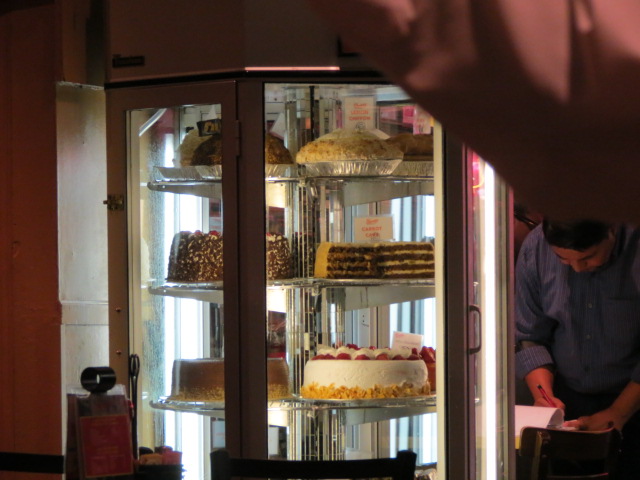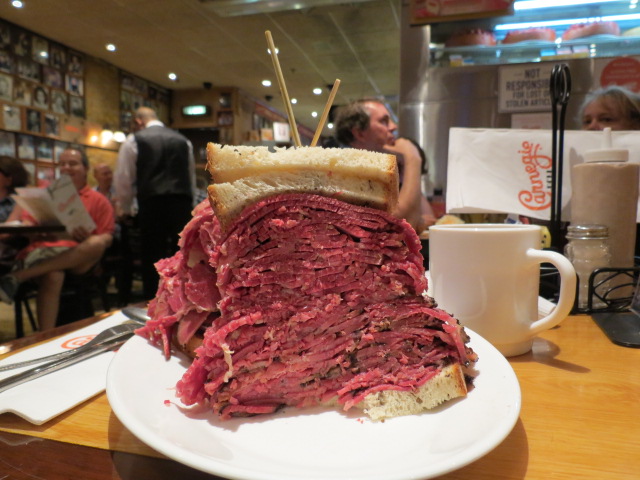 Speaking of which – it arrives. Holy cow! No pun intended.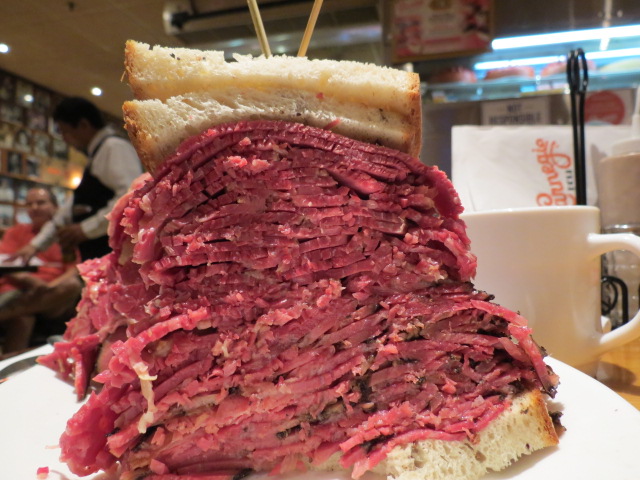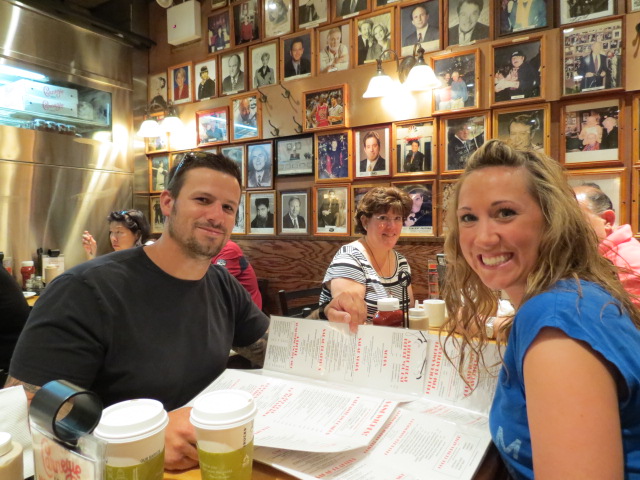 These folks seem confidant in my abilities.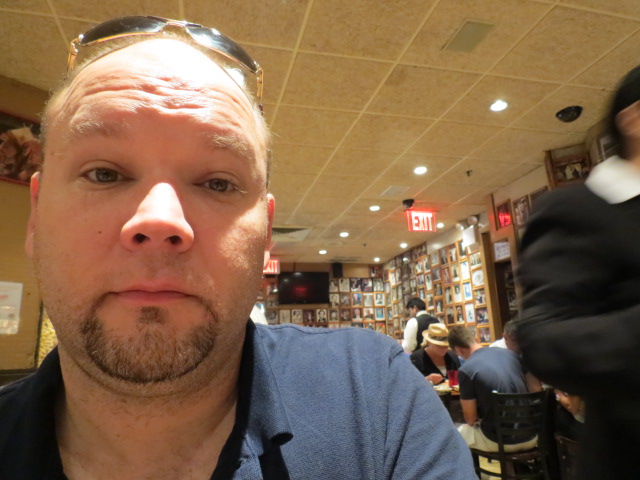 Me, I'm not so sure.
**You should follow Shea Magazine on Twitter HERE!**

Tony Shea is based in New York, having recently moved from Los Angeles after more than a decade on the sunny coast. His short films have won numerous awards and screened at major festivals around the world including Comic-Con. As a musician, he is the lead singer for Los Angeles rock n' roll band Candygram For Mongo (C4M) candygramformongo.com who has been a featured artist on Clear Channel Radio's Discover New Music Program and whose songs have been heard on Battlestar Gallactica (Syfy Channel) and Unhitched (Fox) among other shows and films.