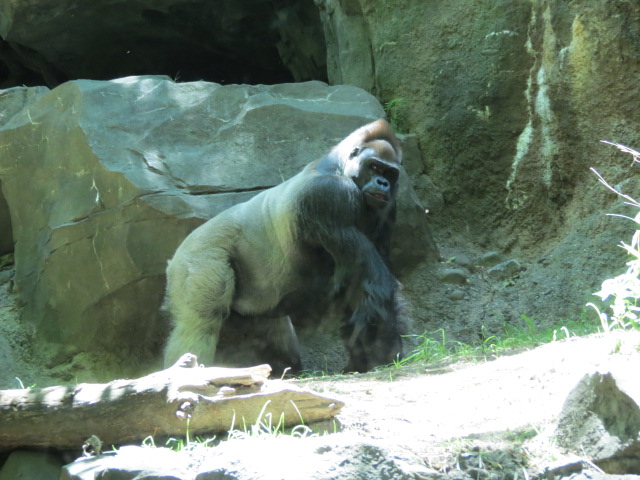 The weather has been wonderful lately in jolly ole' New York, perfect for continuing my exploration of the city's innumerable landmarks. I am nothing if not a tourist at heart. A couple of weeks ago I walked across the Brooklyn Bridge.
This week, I'm off to the Bronx Zoo. At 265 acres, and with more than 4,000 animals from 650 species, the Bronx Zoo is one of the largest zoos in the world, and the largest metropolitan zoo in the United States. Located in, you guessed it, New York's outer borough of the Bronx, and right next to the New York Botanical Garden, the Bronx Zoo opened all the way back in 1899 and is renowned for its lush natural spaces and enclosures. It hardly feels like a zoo at all really, more like a college campus infused with rivers and ponds, surrounded by dense vegetation — oh and tigers and gorillas and bears.
The Bronx Zoo is also known for its conservation efforts to protect endangered species like the Tiger, of which there are less than 5000 remaining in the world. Becoming a member is not only a great way to assist these conservation efforts but also a great way to get the most for your entertainment dollar. Certainly for native New Yorkers, and even for tourists, becoming a member, which can be done for as little as $75 for individuals and $139 for families, gives you access to all 5 of the WCS (Wildlife Conservation Society) parks in New York: Bronx Zoo, Central Park Zoo, Queens Zoo, Prospect Park Zoo and the New York Aquarium. Normal admission for one adult is $33.95, so if you use the facilities 2.2 times during the year then you will have already broken even and served a good cause. If you have kids, it's a bonanza of potential activities where you will come out ahead.
CLICK ON ANY IMAGE BELOW TO OPEN A LARGE SLIDESHOW.
Next week I'll be heading to the American Museum of Natural History, located on Manhattan's Upper West Side next to Central Park, the anti-zoo as I think of it since it's a museum of death and taxidermy. Good Times!
**You should follow Shea Magazine on Twitter HERE!**

Tony Shea is based in New York, having recently moved from Los Angeles after more than a decade on the sunny coast. His short films have won numerous awards and screened at major festivals around the world including Comic-Con. As a musician, he is the lead singer for Los Angeles rock n' roll band Candygram For Mongo (C4M) candygramformongo.com who has been a featured artist on Clear Channel Radio's Discover New Music Program and whose songs have been heard on Battlestar Gallactica (Syfy Channel) and Unhitched (Fox) among other shows and films.